Prepper Camp 2021
Tickets On Sale. Save $20.00 Now!

Summer Sizzler Tickets On Sale. – Save $20.00 per Ticket Now!
Summer Sizzler Tickets- Adults (aged 16 and up) Only $69.95 for the entire weekend. This price is available only until midnight of August 15th. After that tickets will be $89.95 prior to the event. No Tickets will be sold at the door!
Summer Sizzler Tickets- Students (aged 7-15 yrs old) Only $64.95 for the entire weekend. This price is available only until midnight of August 15th. After that tickets will be $79.95 prior to the event. No Tickets will be sold at the door!
Child 2-7 years old. Only $9.95 (Sorry. We must have a minimum charge for children of this age, since they must be accompanied by an adult, and therefore will occupy seats during our many teaching sessions.)
See you at Prepper Camp!
Prepper Camp Tickets are NON REFUNDABLE. (However, you may transfer your tickets to someone else of your choosing, if it turns out that you are not able to use the tickets yourself. You can list them on the Prepper Camp Facebook page https://www.facebook.com/PrepperCamp/ , or Twitter page https://twitter.com/preppercamp , or MeWe page https://mewe.com/group/5fbeb6285fb2797f203f29a6 )
Scroll Down To For Ticket Information Below!
The Event and the Campground are located at Orchard Lake Campground, 460 Orchard Lake Rd, Saluda, NC (click here for directions)
Overnight Campground Reservations:
You can camp on site, commute from home, or stay at an area hotel to attend Prepper Camp, so camping reservations are a separate transaction from the purchase of Prepper Camp Event Tickets.
After you purchase your Prepper Camp event tickets, if you would like to camp on site, simply contact the Orchard Lake Campground office and request reservations for their camping facilities. (Note that currently all camping sites are on a waiting list.)
If you would like to make reservations to stay at the Campground for the Prepper Camp event, you can find out more information by contacting the campsite owner via email or by calling the Orchard Lake Campground office and leaving a message. You can see their website for more information as well as contact information and the phone number: www.orchardlakecampground.com

Tent City sites (without hookups) are also available.
Camp on site and make Prepper Camp 2021 a 24hr/day experience! Share information and camaraderie with other Prepper Camp attendees from all over the country.
(Again, contact Orchard Lake Campground, to make reservations for camping on site.)
Or you can make alternate plans for reservations at area hotels in the Saluda or Hendersonville NC areas. (A list of hotels within close driving distance of Prepper Camp are given below.)
Hotels Within Close Proximity to Prepper Camp
Hampton Inn, Hendersonville, NC
This is a Hilton Property- so your Honors program works here. Call hotel directly for reservations 828-697-2333. Visit the website for more information on the hotel: www.hendersonville.hamptoninn.com
Saluda Mountain Lodge, Saluda, NC
"Here at the Saluda Mountain Lodge, we go the extra mile to make your stay as relaxing and enjoyable as possible. We offer park-at-your-door convenience with the personal service of an exclusive Bed & Breakfast."
Please call us at (828) 749-4951 with your credit card information to secure your reservation. www.saludamountainlodge.com
Mountain Inn & Suites Flat Rock, NC
30 standard 2 queen rooms- 828-692-7772.
www.mountaininnflatrock.com
Click on these Accommodations links for information on how to contact these additional lodging providers.
Buy Your 2021 Tickets Here!
By Purchasing Tickets below, you have agreed to our Terms of Service. (Click here)
(You may have to turn off ad blocker to see it.)
Or Click Here to get to the Ticketing site
Or use this link:
Tickets: https://wwwpreppercampcom.ticketleap.com/prepper-camp-2021/
If You Cannot Find Your Tickets, Please Note:
We do not mail tickets to you. You can download tickets from the Ticket Leap website after you pay for them (click "Return To Merchant" after you have paid).
You will also have received a confirmation email where you can download and print your tickets (the email will be from "Ticketleap orders" with the subject line: "Your Ticket – Prepper Camp 2021").
Note: Your bank and credit card statements may indicate your Prepper Camp ticket purchase as "PREPPERCAMP", "PrepCampAlevenGoats", or "Aleven Goats Media, Inc."
Prepper Camp, Prepper Camp 2014, Prepper Camp 2015, Prepper Camp 2016, Prepper Camp 2017, Prepper Camp 2018, Prepper Camp 2019, Prepper Camp 2020, Prepper Camp 2021 and Preppercamp.com are Service Marks and Trademarks of Aleven Goats Media, Inc.
© 2014, 2015, 2016, 2017, 2018, 2019, 2020, 2021 Aleven Goats Media, Inc. All Rights Reserved.
Detailed Class Information                                     
PRINT THIS PAGE OUT AND BRING IT WITH YOU TO PREPPER CAMP!
Following are detailed descriptions of many of the classes we have tentatively scheduled for you at Prepper Camp 2020.  (We are adding more classes and more details- so please bear with us,  as not all classes are listed yet, more will be added as the event gets closer, and some are subject to change.)
(Actual Class Schedules: will be posted two weeks prior to the event.  So make sure to sign up for Updates!)
2020 Keynote Address 

(Saturday Evening)

–
Why Do Globalists Wants to Take Away Our Right to Farm?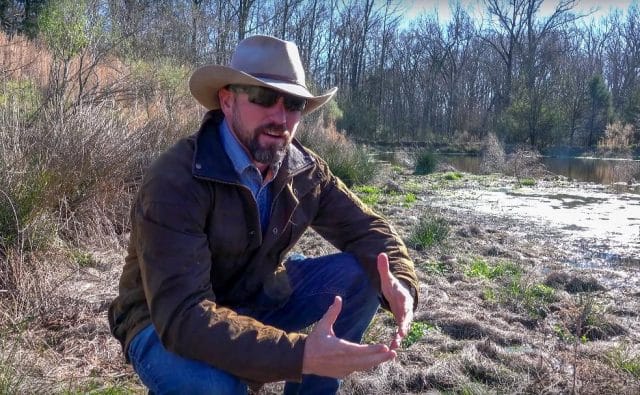 Keynote Speaker:  Charlie Rankin- Yanasa Ama Ventures  
Did you know that government agencies and big agriculture are working together behind the scenes to try to take away your right to grow your own food? Why was there really at "meat shortage" and other food shortages during this pandemic? What is the real reason the big meat packaging and distribution companies, along with the likes of George Soros and Bill Gates, want to produce fake meat? What do you think will happen when individuals and all farmers are put out of the business of producing and raising our food?  Who benefits? Who is in control? Who is being controlled?
Come to our keynote address on Saturday night in the main tent, and find out about all this and more.
Charlie Rankin spent over a decade working in Commercial Real Estate as a distressed asset specialist.  He worked along-side legal teams in district and federal courts to restructure properties for clients and work out alternative financing on multimillion dollar properties. Through his work experience Charlie developed a keen sense of legal acumen regarding property rights and privileges.
In 2014, Charlie and his wife Shauna purchased a farm in a rural community of North Carolina were they began building a sustainable future for themselves. Together they developed a company called Yanasa Ama Ventures which assists small farmers with marketing, consulting, videography, and real estate services.  Since making this transition, Charlie has spent a lot of time researching and uncovering property right issues surrounding the agricultural and homesteading communities. 
One issue he has become passionate about is the "Right To Farm."  In his lecture he will discuss the money trail that leads to those who wish to countermine our rights to cultivate our own lands, why they wish to do so, and their use of advocacy groups to accomplish their agenda. 
Scheduled Classes (in alphabetical order):
8 Knots
John MacEntyre Allen
Most folks need no more than 8 knots. MacEntyre will show you how to select those 8 from about 20, depending on what you need to make fast. In addition to demonstrating the particular knots, MacEntyre will show you what makes up a rope, what makes up a knot, what kinds of knots there are and how to tie a knot as though you had four hands. He will also suggest an app for your phone, books for your library, and show you a rope trick that you can use to demonstrate your new understanding of rope.
10 Biggest Mistakes Made in Prepping – Preparedness Basics 
Survivor Jane
 Survivor Jane will share what basic preparedness is all about and how to begin preparing by focusing on the essential basic needs of survival and sharing money saving tips to get there. 
Find out how you can replace toilet paper forever with a simple garden sprayer, how you can vacuum seal food using a brake bleeder, as well as how to make your own personal health and hygiene products -including make-up- from simple food storage items.
Aquaponics for Homesteaders and Preppers
Michael McKinley
This class on Aquaponics will discuss one of the most natural God given processes on Earth.  Anyone that has ever looked at the ecology of a river or stream with fish in it, have been a witness to Aquaponics.
In this class we will cover the individual elements, while expanding on the how of duplicating what occurs in nature, and engineering it to suit our specific needs. We'll work on some practical application and design elements to get you started on this great adventure. After 15 minutes of questions at the end of the presentation, you can get more info from booth in the vendor area where I'll have a fully functioning Aquaponics set-up; complete with fish and plants. 
Beekeeping Basics
Greg New
This class will cover the following:
·      The Colony and Its Organization (Queen, Drones, Workers, Laying Workers, Bee Development, Brood);
·      Beekeeping Clothing and Equipment
·      Starting with Bees (Package Bees, Nucleus Colonies, Buying Established Colonies, Collecting Swarms, Apiary Location and requirements.
·      Handling Bees Colony Management, Importance of Smoke, Early Spring, Swarm, Summer, Fall and Winter Management.  
·      Identify and Treat a Some Basic Hive Pests, and Their Management.
Honey Production and Processing
Beginning Blacksmithing
Andrew Pitts
Blacksmithing can be an invaluable element to your homesteading or preparedness planning. The skills used will require a dedicated place to practice, good instruction and a set of tools. In this class we discuss some of the many options available to the beginner blacksmith . In my previous class Blacksmithing on the Cheap we focused on constructing a forge by scrapping and a scrounging the necessary parts. This class will focus more on sourcing parts from the local hardware store and laying a foundation for good technique.
Canning Basics 
Kendra Lynne

      Kendra is a homesteading wife and mother of five with over a decade of experience growing and canning her family's food.
In 2008, Kendra and her family moved onto 34 acres of family land where they've been busy establishing edible gardens, learning how to wild forage, raising small livestock, practicing herbal medicine, and dabbling in off-grid living.
Kendra loves to teach others the art of long term food preservation with a focus on water bath and pressure canning techniques. Her articles and interviews on homesteading can be found on her former website, New Life on a Homestead (.com), as well as The Prepper Broadcasting Network, The Survival Mom, The Prepper Project, Urban Exodus, Marjory Wildcraft's Grow Network, Trayer Wilderness, Small Farm Nation and more!
In 2013, Kendra partnered with All American Canners to produce a comprehensive DVD which teaches how to get started canning, covering everything from preserving fruits and vegetables to meats, beans, and meals-in-a-jar. It is her opinion that everyone should learn how to grow and store their own foods in order to eat healthier and be better prepared for hard times.
Cheese Making
Grannie Pam
Nobody likes powdered milk- do they?  But you almost have to have powdered milk, if you are going to be able to store that kind of protein for the long term.
 But Grannie Pam can show you  how you can use powdered milk from food storage to make a tasty  30 minute Mozzarella cheese plus  a Ricotta cheese at the same time-(made from the left over whey)!
 Grannie Pam is an expert in food preparation, food storage, canning, lacto-fermentation for the production of sauerkraut, kimchi, and pickles, dehydration, cheese making, and working with sourdough.  She is the author of "Grannie Pam's Favorite Recipes" and "Grannie Pam's Prepping With Big Flavors". 
Colloidal Silver -The Virus Killer – for Emergency Preparedness

 
Jonathan Glauser
Colloidal Silver is one of the most invaluable items to have on hand in an emergency situation.  It can be extremely useful for medical first aid, as Colloidal Silver heals the skin better than anything else can.  Great to have on hand for cuts, punctures, burns, infections, etc.  Colloidal Silver can be taken internally as a natural antibiotic, helping the body fight infections, and is crucial to have on hand in the case of a biological attack.  Colloidal Silver, when made correctly, can be applied directly in the eyes, ears, sinuses, and even lungs.  In addition, Colloidal Silver can be used to disinfect water and preserve food.  
Jonathan Glauser is the creator of Mountain Well-Being and is a leading expert in the field of colloidal minerals and natural health products. He's been manufacturing the finest quality Colloidal Silver, Colloidal Gold, and Colloidal Copper for 15 years.  Come learn everything you ever wanted to know about Colloidal Silver.  All questions will be answered.  Jonathan will also cover other key nutritional supplements that are essential for optimal health, such as Organic Sulfur (MSM), Iodine, Dimethylglycine (DMG), Superfoods such as Moringa and Blue-Green Algae, as well as touch on Colloidal Gold and Colloidal Copper uses.  This is a very informative class for those that care about natural health.
Concealed Carry and Defensive Shooting
David Stutts
(Learn Defensive Shooting- Not Target Practicing!)
Target practicing will never teach you how to shoot defensively in a life or death situation. Most violent attacks start within 10 feet or so of the victim. There is not enough time to pull out your concealed carry handgun, and line up your sights (like you would during target practice), to stop an assailant.  The only way to save your life, and the lives of your loved ones, is to learn defensive shooting.
David Stutts can teach you how to draw (from holster, purse or jacket) and make two center mass shots in less than two seconds, without "aiming" or lining up your gun sights.  With proper training you can be comfortable with your ability to use a handgun proficiently in this way if necessary.
Find out how to fine tune your fundamentals of drawing and firing quickly and accurately.  So that you can then transfer that knowledge and skill to live fire on the range.
Learn to shoot in various defensive scenarios such as carjacking, house clearing, home invasions and assault situations. 
Many people have concealed carry permits. A surprisingly large percentage do not actually carry because they are not comfortable with their ability to draw, fire and make sure the bad guy comes in second in a gunfight or assault.  This class will help you learn what you need to know.
Congregational Security
Chief Joseph Riverwind
It is easy to presume that our church, synagogue or place of worship is the safest place to be.
Unfortunately, we are seeing that the world is turning into an ugly place. The safety and security that we once experienced are beginning to diminish.
There is no better time than now for learning the skills that could save someone's life. This class will give you a basic outline of how to prepare your house of worship to respond to acts of violence.
You will also learn how to develop an effective security team and how to formulate a rapid response plan for your congregational leadership, staff, and facility.
DC Power Alternatives – "Lights On" for Preppers
Jeff Yago
America's electric grid is at greater risk today than ever before. But not everyone can afford a large scale and expensive solar photo voltaic system. Sometimes simpler is better. Surprisingly, before electric utilities were selling AC power to consumers through transmission lines, farms and homesteads ran on DC and battery power.
Today, DC power options are even cheaper and more efficient than ever before.  Mr. Yago will review solutions from his new book, "Lights On",  including simple low-cost ways to power lights, appliances, A/V equipment, radios, medical devices, water pumps, charge cell phones, and have refrigeration for months after the grid and your generator have failed or run out of fuel.
Dehydrating For Food Preservation
Grannie Pam
 Learn what, where and how to dehydrate and why dehydrating foods is one of the simplest, easiest, and best ways to store food.  A 5 lb bag of corn can be reduced down to a sandwich bag.  Dehydrating takes very little space,  and doesn't require heavy glass jars that can fall and break off your shelf.  Find out all you need to know about dehydrating, and how to get the right equipment to do it.
Dutch Oven & Camp Cooking
Ronald "Pork Chop" Mangum
Ron will be cooking from morning to evening every day breakfast, lunch and dinner. He will do breakfast casseroles, some kind of stew, soup or chili for lunch, and he will have cobblers or cakes in the evening times, as well as a main course.
During class Ron will go over seasoning cast iron, learning how to cook over an open fire, or in a traditional oven, as well as handouts on the charcoal temperatures and recipes that I have used in the past.
Ron will open the class up for instructional conversation with a hands on approach as well as teaching how to stack and or the uses of the lids of the Dutch ovens.
Ron will also go through the process of seasoning some cast iron as well as cleaning and maintaining the cast iron, with a small dip in to the history of cast iron and why it is still the best cooking surface today.
Fermenting to Preserve Foods
Suzanne Upton
Welcome to the age-old ways of preserving food by fermenting!  Throughout history, food was preserved with brines and seasonings, not only to extend the life of the food but to enhance its health-giving benefits.  Fermented foods are packed with nutrients and probiotics that our bodies can easily digest, which is critical in any survival situation.  Fermentation includes breads, fruits, drinks, meats, and vegetables.  Learn how this tasty method should be a part of your prepper plan for food preservation.  Suzanne will share the nutrition benefits and safe methods of fermentation preservation, how to enhance your garden harvests with spices and seasonings for taste and storage, and help you get started using this amazing method to preserve any fresh vegetable or fruit for your own health and survival well-being.
Geothermal Heating and Cooling – Simple & Constant
John MacEntyre Allen
MacEntyre will review simple and straightforward methods of using Geothermal to heat and cool any structure, including Direct Air Heating and Cooling (Earth Tubes) as well as Indirect Water Heating and Cooling using a heat exchanger. He will explain how it can work in a Greenhouse, a Shop, and a Home. In addition, he will discuss simple ways to supplement Geothermal with inexpensive air conditioners, wood stoves, water stoves, roof sprinklers and passive solar, so that the "base load" is handled by geothermal.
Get Off the Grid- Starting Now.
Rick Austin
When you Get Off Grid- It is not just about getting off the power grid- It is about getting off the currency grid, the work grid, the commute grid, and the food grid.
Getting off the Grid is not about saving the planet  – It's about saving yourself.  It's about saving your own economic freedom,  freedom from stress, freedom from debt, freedom from slavery, freedom from banks and bosses, freedom from the poisonous in industrial food system, freedom from the health care system,  and the freedom of your own long term security.  
Ultimately getting off the grid, creates happiness. 
You can get off the grid, starting now- by doing simple things that will save you lots of money. And you don't need to spend $40,000 on solar panels to do it.
Find out how Rick Austin and Survivor Jane got off the grid- and how you can too. Starting Right Now!
Homestead Herbals, Keeping Your Family Healthy in Times of Turmoil
Suzanne Upton
When the grid goes down, obtaining medicines will be critical for so many people.  From first aid in the field, to maintenance drugs for health and disease, it is important to know how to address these issues when those medicines are no longer available.  Having alternatives at hand will be critical.  Learn herbs that can be prepared and used in situational first aid, as well as plants that can benefit our health and wellbeing.  Every homestead can have its own medicinal garden to care for many of these health needs.
 Learn how to plan herbal remedies for different ailments.  From planting and foraging, sowing and harvesting the herb leaf, root and bark, to preparing a herbal remedy when needed.  We'll discuss salves for burns and wounds, tinctures for sleep and mental clarity, as well as teas for allergies, colds/flu and general well-being.  We will discuss growing, harvesting, and preparing  remedies to keep your family happy, healthy and thriving now and in the future.  
Homestead Homeschooling; Homeschooling – Made Easy
Tara Dodrill
The liberal education system in the US, has been indoctrinating our children with socialist/communist values for decades. It is a system that long ago removed God and prayer from our classrooms, and has been teaching revisionist history, in order to forward their liberal, globalist agenda. Too many of our children are learning to hate our country, and have been "dumbed down", as evidenced by the intolerance of free thought at our universities, as well as the riots that are going on across the country.
This year, many parents and grandparents have had to homeschool their children during this pandemic, and now homeschooling seems to a major part of school district plans, for the foreseeable future.
Come to this class to find out how you can have the power and skills to educate your own children with this Homestead Homeschooling curriculum. Learn how to turn common homesteading and self-reliance chores, into skill building activities with academic standards that involves not just using the mind, but also using the body, in their daily learning. The Homestead Homeschool curriculum offers not just an in-depth learning experience, but one also designed specifically to encourage critical thinking, responsibility, independence, and leadership skills.
Parents start teaching their children from the day they are born. Taking charge of their education is not a giant leap, but rather a short step from what you are already doing in their lives every single day.
Come to this class to find out about this simple, easy way, for you to educate your children, so that they are happier, healthier and wiser.
www.thehomesteadhomeschool.org 
How to Reload Ammunition
Nik Davrados
Have you ever heard wondered about ammunition reloading?
Have you been curious about doing it yourself, but are intimidated by the unknown?
Have you gotten bogged down in all of the different equipment and processes?
Nik Davrados (Redeye Reloading) will tell you about the basic process and benefits of hand-loading your own ammunition, as well the best equipment selection to perform the basic process.
By the end of the class we will help everyone answer two important questions; is handloading for me, and can I do this? The former depends on you, but the latter is an overwhelming YES. 

How to Survive a 

Real

 Pandemic and Biological Warfare
Dave Jones
This is a brand-new presentation never before seen at Prepper Camp! Due to current events Dave, The NBC Guy, was asked to talk about pandemics and biological warfare and how to survive them. In this special presentation, he talks about Ebola, Zika, anthrax, the plague, the coronavirus and the common flu.
Dave will cover all the things to look for during an outbreak in your area and in a worldwide pandemic, including how these things spread. He tells you what preps you will need to have on hand now and what the immediate actions are that you need to take as things unfold.
Dave will discuss triggers that each person should consider when implementing their bug in plan. He talks about how to isolate your family from the rest of the world and about how long you should do it for different sicknesses.
Dave will tell you the number one cause of death in a biological warfare attack and it's not the sickness itself!
He goes over how to turn your master bedroom into a quarantine facility and how to care for any family members that may get sick. Don't miss this presentation on biological warfare and how to protect yourself and your family in this truly unthinkable event.
Machete Comb

at  Techniques -101 (Friday & Saturday Only)
Hakim Isler 
World-wide one of the most widely used and versatile tools is the Machete.
It is a utility tool that is easily adapted for defensive and offensive combat.
Even now in the US, gangs are recognizing the terrifying intimidation factor these weapons hold and thus they are opting to use machetes to strike fear and inflict severe damage on their opponents instead of guns.
These efficient tools are easy to find, use and are relatively inexpensive. Among many in the preparedness world this will be a go to in a long term grid down scenario where ammo is no longer plentiful.
Those who know how to wield this multifunctional tool accurately and efficiently will be a fighting force to steer away from in close range combat.
In my Machete Class I will be teaching fundamentals of how to strike and move with a machete to such a basic degree that anyone can use it effectively. We will cover common strikes, avoidances, basic footwork and counter strikes that will give you a clear upper hand when using a machete for defense.
There is no experience needed to take this class and all fitness levels are welcomed as the movements will be efficient. Don't miss out on Machete 101 -Basic Tools for Winning non-projectile engagements.
Making Soap 101
Gumby
Few people realize that the 3rd highest cause of cancer is said to be related to chemicals normally found in hygiene related products we use today in our homes, on ourselves and on our families. Learn to make your own products including something as simple and humble as your own soap, knowing exactly what is in there before using it? And in a true "you're on your own" long term situation, think about how important soap would be (or the lack of it).
In this class you'll learn how simple it is to make your own soap. You'll learn about the basic ingredients, how and why they work together, options for additives and the process itself. I'll also dispel the myths surrounding how "dangerous" lye really is, it's importance and how to safely handle it or even produce your own if needed. After this class, you may never buy soap again! Yeah, really!
Meals in a Jar (Or Bag) –  Great Tasting Food – Premade Meals Ready to Go – Made from Your Food Storage
Grannie Pam
One of the biggest problems for any prepper (after they survive the End of the World as We Know It) is going to be food fatigue. No one wants to go from a life of flavorful food, to eating just beans and rice the rest of their lives.  Learn how to make premade meals that take up less space, have a longer shelf life, and cost a lot less to make than MREs.
And good tasting meals can be a huge morale booster for your family and survival group.  Learn how Grannie Pam takes bland food stores, and with just a little of this, and a pinch of that- turns them into a flavorful and healthy meal that people are happy to eat, in any situation. And everything you need for each meal is already put together in one jar (or sealed storage bag).
Grannie Pam is an expert in food preparation, food storage, canning, lacto-fermentation for the production of sauerkraut, kimchi, and pickles, dehydration, cheese making, and working with sourdough.  She is the author of "Grannie Pam's Favorite Recipes" and "Grannie Pam's Prepping With Big Flavors". 
Medical Martial Law –Worse Than You Can Imagine
Omer Causey 
The prospect of the federal government declaring martial law under circumstances of invasion, insurrection or outright war is disturbing to an extreme, and is something that Preppers live with in the back of their minds. Martial law is not mentioned in the Constitution, but there are a number of US Supreme Court decisions that have imposed severe limits on imposition of martial law, offering considerable protection of civil rights. Federal government actions against civilians under martial law have almost always been declared unconstitutional.
In the first half of 2020, the United States was given a taste of what I call "Medical Martial Law", invoked not by Washington, but rather by state governments in response to the coronavirus outbreak. Many citizens of both political parties ultimately became outraged by what seemed to them to be an unconstitutional infringement on their right to life, liberty and pursuit of happiness.
NEWS FLASH!  The overwhelming majority of the restrictions imposed by various state governments were not violations of the US Constitution. Most were expressly permitted by laws enacted under state constitutions, and by the inherent police powers of states when acting to preserve the public health, safety and welfare.
Come learn where your constitutional rights stop, and how much worse it could have been (and might be in the near future). 
 

NBC (Nuclear, Biological, Chemical) Survival
Dave Jones
Back by popular demand, Dave the NBC Guy returns to Prepper Camp with his NBC presentation telling you about the effects of a Nuclear blast, how far out they travel, fallout: how it travels, what it will affect and how to protect yourself from it.
He talks about how to build a Faraday Gage for EMP protection and more importantly, what to put in it!
To bunker or not to bunker, that is the question and Dave gives you his view on bunkers.
He talks about the best protection in a chemical attack, the number one killer in any NBC attack, the best protection from a biological agent or a pandemic including Anthrax, Ebloa, the Zika Virus and the flu.
Dave also talks about the current state of affairs in the world and tells you what the most likely type of attack and when would the best time for the attack to happen.
Dave tells you about easy, practical steps everyone can take to protect themselves and their family. He will also answer questions you may have so don't miss this presentation and ask the questions you have always had about Nuclear, Biological and Chemical warfare.
Off Grid Perimeter Security- Using Off the Shelf Technology
Mark Strikland
This class covers how to use off the shelf technology to set up off grid perimeter security.
What is the purpose of this you may ask? 
If you do not have enough people stand guard at all the areas you need to cover to protect your perimeter, this class will cover how to leverage off the shelf technology and cover the areas when you do not have the people to stand guard.
If you are a DIY'er and want to do this yourself or if you are not sure you want to tackle this project on your own, you will learn to be an educated consumer. 
We will talk about how to use cameras and sensors; then couple these technologies with batteries and solar to power your perimeter security systems. 
You will learn what questions to ask and learn what capabilities each technology has to offer and how these capabilities can work for you.
Pandemic and Biological Warfare Survival
Dave Jones
This is a brand-new presentation never before seen at Prepper Camp! Due to current events Dave, The NBC Guy, was asked to talk about pandemics and biological warfare and how to survive them. In this special presentation, he talks about Ebola, Zika, anthrax, the plague, the coronavirus and the common flu.
Dave will cover all the things to look for during an outbreak in your area and in a worldwide pandemic, including how these things spread. He tells you what preps you will need to have on hand now and what the immediate actions are that you need to take as things unfold.
Dave will discuss triggers that each person should consider when implementing their bug in plan. He talks about how to isolate your family from the rest of the world and about how long you should do it for different sicknesses.
Dave will tell you the number one cause of death in a biological warfare attack and it's not the sickness itself!
He goes over how to turn your master bedroom into a quarantine facility and how to care for any family members that may get sick. Don't miss this presentation on biological warfare and how to protect yourself and your family in this truly unthinkable event.
Prepper's Guide to Physical Security
Mark Strickland
This class covers how to establish your Physical Security plan should the rule of law or the structure of society breaks down. 
If you are already a part of an established Tribe, starting a Tribe or have plans to join a Tribe; you will need a Physical Security plan.  The term Physical Security is intentionally used; there are many disciplines in the security world.  A Physical Security plan covers, your guard force, how you will screen pedestrians, vehicles, and supplies.
Your Physical Security plan must cover establishing and protecting the perimeter of your community, and the establishment/enforcement community rules of conduct (Law).  Physical Security also covers Life Safety.  Life Safety addresses your emergency procedures for Fire, Medical Emergencies, Severe Weather, and Emergency Evacuations.
Your Physical Security plan will govern the day to day life within your community for your Tribe.  Writing your Physical Security plan now, allows you to give thought to how you will structure your Tribe's society.  When developing a guard force, you must write guard order, use of force policy, and the rules of engagement. 
You will also need procedures for how reconnaissance teams leave and return to your community.  Everybody tells you that you need a security plan. 
If you do not know how to write/establish a Physical Security plan; you need to attend this class.
Protect Your Gun Rights: How Virginia Overcame a Democrat Gun Grab and 2nd Amendment Takeover
James Walton
By December 2019 the gun owners of Virginia found themselves in the crosshairs of radical legislation that threatened to make them class 6 felons for merely possessing a certain type of firearm or accessory. A Democrat takeover of the state forced Virginians to take action. We all fear that our 2nd Amendment is in danger or that the next election could put our rights on the chopping block. In Virginia there were some very important steps taken to beat back these proposed laws. Moreover, these steps can be replicated in your own state.
From the drafting of the bills to the death in the Senate we are going to discuss the actionable steps that all Americans can replicate in their own state. If you find yourself in the cross hairs, as we did, all hope is not lost. The day after our rally that brought 20,000 people to the State Capitol the Democrats voted in favor of gun control anyway. However, we kept taking action and did not waiver. When you leave this class you will have the blueprint for defeating gun control in your state.
Primitive Wilderness Survival Skills
 Richard Cleveland
As preppers, we all know the importance of a well-stocked homestead, but as we know emergencies come in all shapes and sizes. Have you ever considered, having to "Bug Out," perhaps with very little?
Join Earth School's founder Richard Cleveland as he discusses the realities of Primitive Survival and how it relates to prepping.
Privacy & Security
Forrest Garvin
Learn a practical skill-set in staying anonymous online and maintaining total privacy against even a well-resourced adversary with global influence. This class is NEW with lots of updates.
Topics: How to disappear on the internet, how to purchase items anonymously, how to keep companies from tracking you, how to be totally anonymous with a cell phone (burner phone), how to create and use aliases online and in everyday life, use disinformation to protect your identity.  This class is not just for James Bond! When we lose our privacy, we lose our freedom. 
Psychological Warfare Class (Friday & Saturday only)
Hakim Isler
Many people underestimate the power of psychology when it comes to survival. Sure we understand that in a tough situation mindset is everything. By now we have all heard the phase "survival mindset," but what does that mean exactly and how do you really create it or use it? The answers to this are overlooked just like the answers to the various aspects of survival. Beyond a wilderness survival situation that pits a person versus nature there is also a situation  in both a wilderness and urban survival scenario that could put man versus man. This statement normally brings to mind the idea of physical confrontation. How do you physically defend and combat people that want what you have or that want to hurt you? People are always surprised when I inform them that dealing with confrontation is more about the psychological than the physical. The idea that our lives are physical manifestations of our emotional and mental states and therefore how we interact with the world is determined through these aspects, is commonly over looked. As a Psychological Warfare Sergeant in the US Army I saw how powerful Psychological Warfare could be effective in the buildup or destruction of a community. This was especially evident during and after a war which is the epitome of survival situation. People are looking for food, shelter, water, security, and cause. Each one of these aspects is not just a physical need, but a mental and emotional one as  well. Understanding the root cause of these needs gives leverage and to some degree, control. Those who understand how to use this leverage in essence learn to fight without fighting.
 In my classes I help people understand the many dynamics of human emotional and mental defaults and characteristics. Students gain an emotional intelligence that gives them the ability to deal with the angry, needy, desperate, and violent that will be encounters during a short or long term disaster. In addition the goal is to help people understand how not to allow their own weaknesses to trap/be used against them by emotionally intelligent influencers that may seek to take advantage of them. I also show how to identify the psychological aspects of those who are trying to take advantage and those who can be potential allies if you understand who they are and how they operate. Psychological warfare is a powerful tool that is underrated in its importance to help people maintain control, order and safety during a disaster or high risk situation. Those throughout history who knew how to use it wisely found themselves as leaders of countries and sometimes destroyers of communities. The war around you is easier to control if you understand the mindset of the players within it. This is the foundation of Psyop.
Rabbits – A Colony Approach to Breeding
John MacEntyre Allen
The rabbitry at New Garden Farm was moved from MacEntyre's back yard this year, and the colony approach has been refined to a high degree. There are Silver Fox, Champagne D'Argent and one unknown breed. These five rabbits produce at a rate of 250 rabbits per year, to provide pets, meat, breeding pairs, fur and fertilizer. MacEntyre will explain how to organize a colony approach on the ground without cages, how to breed, how to feed, how to process meat and how to make sure your rabbits are friendly. He will also discuss prevention of problems from raptors, raccoons, foxes, snakes, ants and mice, mites, coccidia as well as escapees. 
Restoring Cast Iron Cookware
Neal Morris
If you have cast iron cook wear that is crusty, dirty, sticky, or rusty and don't know how to fix it, attend the class. By the end, you'll be able to make your pan look and function like brand new.
During the class you will learn:
1- Brief history and properties of cast iron cookware.
2- The differences between new and vintage cast-iron.
3- What to look for, and where to look for, vintage cast-iron.
4- How to restore damaged, carbon encrusted, and rusty cast-iron cookware.
5- How to properly season and maintain cast-iron cookware.
6- Cooking with cast iron.
Restoring old cast-iron takes some time, but it is well worth it.
Secret Garden of Survival- How to Grow a Camouflaged Food-Forest
(This class will now be combined with the Secret Greenhouse Presentation.)
Rick Austin- The Survivalist Gardener
Imagine a food garden that you only have to plant once in your life-time, that takes up very little space, that will provide food for you and your family for the next 30 years; that can grow five times more food per square foot than traditional or commercial gardening; and where you never have to weed, never have to use fertilizers and never have to use pesticide– ever.
And the whole garden is disguised to look like overgrown underbrush, so that anyone passing by would not even dream that you had food growing there!
It's the essential prepper food source that can provide you with all the fruit, vegetables, nuts and berries, that you and your family can consume in a year.
Secret Greenhouse of Survival- How to Build the Ultimate Homestead & Prepper Greenhouse
(This class will now be combined with the Secret Garden of Survival Presentation.)
 Rick Austin- The Survivalist Gardener
Imagine a greenhouse that heats your home in the winter; and heats your water; that grows five times more food per sq. ft. than a hoop house; that provides food for you and your family all year long; where your food grows in 3 dimensions; where you never have to use fertilizer; where you never have to use pesticide, and where you can grow exotic foods, i.e. citrus or coffee trees in New England); that allows you to start seedlings in the spring; that hides your solar electric system; and that can house your small animals or incubate chickens and ducks.
All disguised to look like a porch on your home, so that desperate and hungry passersby would  have no idea that you have food growing there. 
Secret Livestock of Survival- How to Raise the 10 Best Choices for Retreat and Homestead Livestock
Rick Austin- The Survivalist Gardener
Protein should be a big portion of your diet in a homestead or retreat situation. Many traditional farm animals are not a good choice for the small homestead or for the prepper trying to remain undetected. (Hint- Roosters crowing are a dead giveaway to your location.) Find out what animals are the least amount of work for you, and give you the highest return on your investment of money, time and resources.  And find out which livestock animals are the most discreet- so they won't give away your location!
Sun Cooking Essentials Workshop
Paul Munsen
Learn how to harness the power of the sun to cook, dehydrate, purify water and be better prepared for emergencies. Paul Munsen, of SUN OVENS International, will cover everything you need to know about using the sun to bake, boil and steam foods. He will show how practical and easy it is to cook in a SUN OVEN and discuss the many economic, health and environmental benefits of cooking with the sun.
 Learn how to never have to worry about burning dinner again. Discover how to use a SUN OVEN to naturally dehydrate fruits and vegetables, and enhance winter sprouting. Find out how to reduce your utility bills and the amount of fuel you need to store for emergency preparedness while helping families in deforested developing countries around the world.
Sunday Sunrise Service – 8:00 am
Chief Riverwind
Meet in the Main Tent by the Water Front
Survival Groups and Mutual Assistance Groups (MAGS)
Forrest Garvin, PrepperNet
Your most important prep is being in a survival group! The only people that argue against this are not in a group.  This class will cover: why your "expert" is not in a group, why you need a group, how to find a group, where to find people, what to look for in others, how to talk to others about groups, how groups will change you, how to prepare yourself for a group, how many should you have in your group, how to find an quick bug out location, what due diligence should you do, roles and responsibility in a group.  My survival group has been together for 18 years and I will share information that others have never shared. 
Survivor Jane's Preparedness Basics
Survivor Jane
(More info to come.)
Taking care of Your Animals in a Disaster – When You Are the Veterinarian
Dr. Greg McDonald DVM
Your pets are part of your family. Your dogs are part of your "first alert" system and they may be part of your family's defense. Your retreat and homestead livestock are the animals that feed you and your family. In a disaster, there may be no veterinarians available to help your animals, should they be injured. So you, may have to become their veterinarian, in order to save the animals, that save you.
Dr. Greg McDonald's presentation will discuss the basics of caring for wounds of your livestock and pets when veterinary care is not available.  You will learn how to sterilize wounds, as well as  the equipment you will need, how to administer a local anesthetic, numerous ways to close a wound, how to use sutures, and the antibiotics you need to keep in stock.
Tomahawk Throwing
Chief Joseph Riverwind
Tomahawks are now more popularly being used for throwing competitions more than self-defense. For centuries the tomahawk was the universal tool used by Native Americans. Its versatility as a survival tool was used by natives and mountain men alike; being used for hunting, chopping firewood, and protection of the home and in battle.
Throwing tomahawks became a fun way to pass the days and nights and is what you will learn in this fun and easy class. Although you will not come out of this course like a warrior from Last of the Mohicans, you will develop new indigenous skills and ways to use your tomahawk. BYOT if you have them, and if not, some will be supplied for the duration of the course. Bring water, a good attitude and a willingness to learn something new.
The Truth about EMPs – What Will Really Survive?
Jeff Yago
Mr. Yago has just completed his latest book which makes EMP understandable for everyone without having to be a nuclear physicist.   He has spent years researching all available information, interviewed retired scientists involved in actual 1960's nuclear bomb testing,  and has worked with other engineers to test everyday electronic devices and solar hardware in full-size EMP test chambers.  What actually survived, and did not survive, in many cases is not what you are being told on the internet!
Using a Stick for Combat -101 (Friday & Saturday only)
Hakim Isler
There are two basic weapons that have been around since the dawn of time and they are the Stick and the rock.
Rocks are cool but once you throw them away they can't aid you anymore.
Sticks or stick like objects are things that you will commonly carry or be able to find in most environments.
Using a stick properly is something that is not as easy as you think. It takes an understanding of range, targeting and full body movement.
Whether a broom, umbrella, cane or hiking stick, once you learn effective combat with this tool you will be able to improvise a weapon in a multitude of scenarios.
We will cover common strikes, avoidances, basic footwork and counter strikes that will give you a clear upper hand when using a using any type of staff like object for defense.
There is no experience needed to take this class and all fitness levels are welcomed as the movements will be efficient. Don't miss out on Stick combat 101 – Basic Tools for Winning Non-projectile engagements.
Utilizing Fibers For Homesteading and Survival
Jordan Smith
Fiber, such as wool, is a resource that people pay little attention to in today's time.  Natural fiber items are even less understood and almost considered an oddity with the number of synthetic products now in circulation. Having the ability and skill to make your own clothing could make or break a family or group during tough time. Gloves, hats, shirts, sweaters, underwear everyday things that we take for granted could have a huge impact on our lives and make an individual quite vulnerable.
This class will discuss the sources in which fibers come from, be it animal, plant or even insect. This will cover many of the main types of sources and the multiple uses for them in the prepper and homesteading lifestyle. 
You will get to see first-hand the type of equipment that are ideal.  As well as getting to see and handle some of the fibers up-close. I will also present and show how these fibers can be used and handled in its final process.   You will leave with simple set of plans to build your own drop spindle. We will also discuss the how to begin in your new fiber adventure.
This class will allow you to walk away with a whole new view on this great resource.
Wild Edible Plants/Survival Resources

 

(Wild Edible Survival)
Richard Cleveland
Nature provides everything we need, to not just survive, but THRIVE!
Join Earth School's founder Richard Cleveland as he guides you through the wild space around Prepper Camp pointing out, identifying and discussing the many uses of plants that surround us everyday.
Wild Food Gardening
Suzanne Upton
With all the food scares, shortages, lines at the grocery store and other food concerns we face in this day and age, it's no wonder so many preppers and survivalists are turning to plants in the wild and foraging food for our family.  Learning these food gathering skills just might keep us alive in case of disaster!  Wild food is more nutritious and much healthier than domesticated foods.  But in reality, finding enough food in the wild will take a lot of energy, time, and calories.  In this class Suzanne will show several methods to secure wild food harvests all around us, on our homesteads and other safe locations, and make sure we have wild foods available close to home.  Suzanne will also discuss the benefits of making many of these foods part of our daily diet.  Its just one more layer of food security in times of trouble. 
What Happens After BANG!
Ken Hardy
What happens (really) after you have used deadly force to defend yourself and your family? …After you have exercised your right to self-defense, what happens next? What can go wrong, and how can you protect yourself, after you have pulled the trigger?
Course Outline:
1. The structure of the Judicial system and how it works.
2. The structure of the Judicial system and how it works…in reality.
3. The act of self-defense, and it's pitfalls. (It isn't what you think it is)
4. The cops and their role, how it affects you, and what you should do.
5. Incompetence in cops, investigators, and district attorneys
6. District attorneys and their political agenda and what that means to you.
7. What happens to you physically, psychologically, and emotionally if you inflict deadly force or death in your self-defense.
8. Examples of self defense gone wrong. (Short Ray Krone video)
9. Train, Educate, and Reflect on options, (Run Hide, Fight)
10. Question and answer (10-15 minutes)
11. Conclusion. How to protect yourself
 Prepper Camp, Prepper Camp 2014, Prepper Camp 2015, Prepper Camp 2016, Prepper Camp 2017, Prepper Camp 2018, Prepper Camp 2019, Prepper Camp 2020 and Preppercamp.com are  Service Marks and Trademarks of Aleven Goats Media, Inc.
© 2014-2020, Aleven Goats Media Inc. All rights reserved.
Sign up for Updates!
Sign up for Updates!
Agenda- Grinding American Down Curtis Bowers - Film Maker
Podcast about Prepper Camp
Click Below to Listen to the Matter Of Facts Podcast with Rick Austin on Prepper Camp
Support Our Sponsors Below!
Prepper Broadcasting Network!
SecretGardenOfSurvival.com
Survivalist Gardener YouTube
Prepper Camp Merchandise!