Welcome to the Prepper Camp Shopping Mall!                               
The fine folks below are coming to Prepper Camp to fulfill your needs for emergency preparedness, off grid living, survival, and homesteading gear and supplies.  Please stop by and visit them before, during and after the Prepper Camp event!
King Johns Budget Bug-Out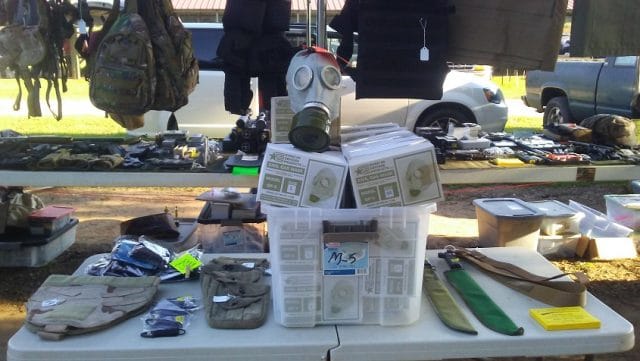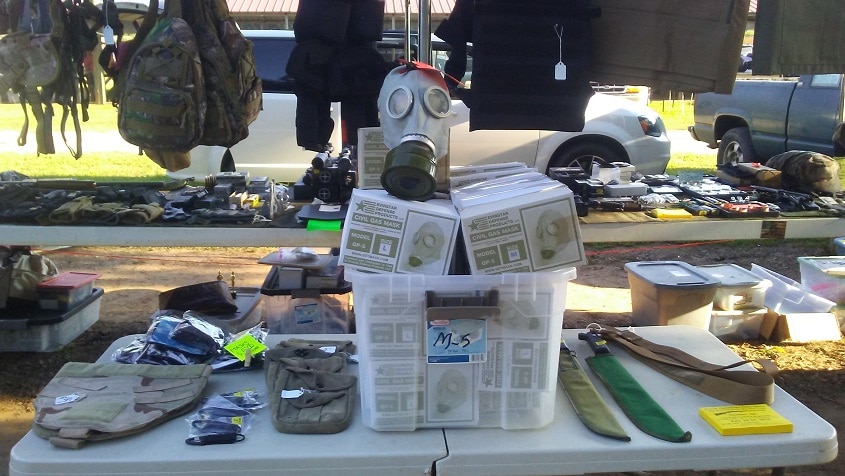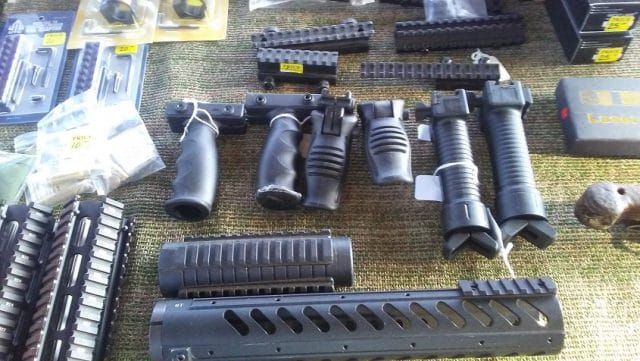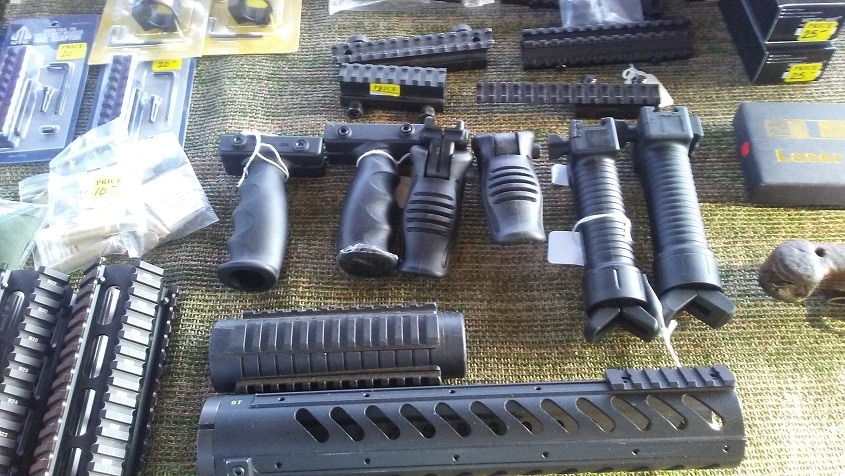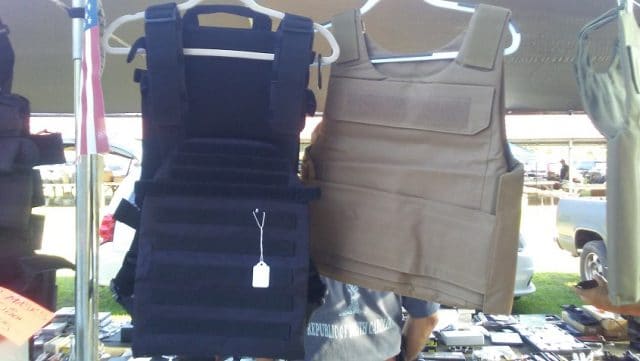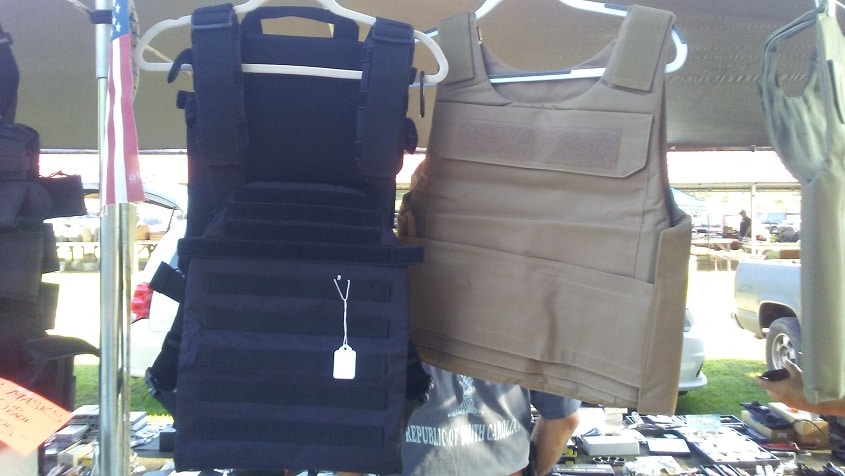 We sell all the tactical gear you need including Body Armor & Carriers, Tactical Gear, Holsters, Scopes, Sights, Shooting Supplies,  Moral Patches, Tactical Hats  & Other needful survival items. You can also see us at the Pickens SC Flea Market  and  the Great American Productions Gun Shows.
HighCom Body Armor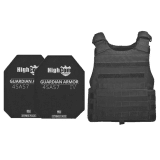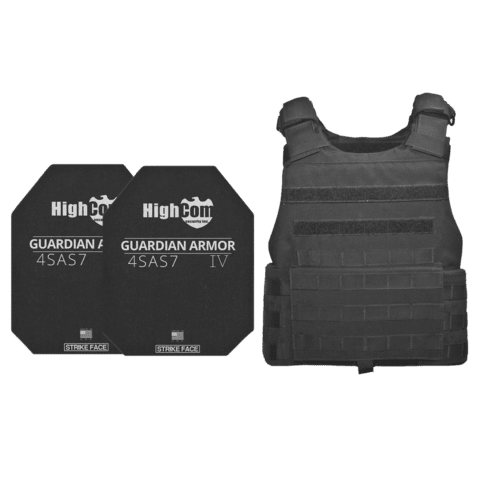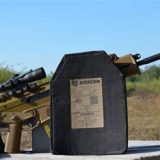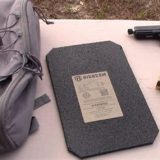 Global AeroConnect, Inc. is proud to be a premier authorized distributor of Highcom Armor Products. With our agreement, we strive to provide the best with Highcom Armor in promoting and distributing specifically to foreign and domestic military and law enforcement agencies. Established in 1997, located and produced in Columbus, Ohio, Highcom Armor was the first company in the world to obtain the BA9000 Certification specific to ballistic resistant body armor manufacturing and testing processes in 2014. Our hard armor is some of the best in the world, meeting and exceeding the needs of the most demanding operators. Department of Defense and U.S. federal and state agencies, countless international coalition forces, and law enforcement agencies actively deploy our products in life-threatening situations.
HighCom offers a full line of military and law enforcement grade Level IIIA, III, III+, III++, IV and Special Threat hard armor plate inserts. Our hard armor plates are NIJ (National Institute of Justice) compliant, they undergo special threat assessment, and some models are independently tested according to the NIJ 0108.01 standard. Our plates are designed, developed, and manufactured using state-of-the-art processes and equipment to ensure quality and performance when deployed by operators throughout numerous tactical and urban situations. Over the past decade, Highcom Armor has delivered over 1 million plates to the US Military alone and considered by the government and its allies as a key supplier of high performing personal protective gear. Make the move today to dependable, hard and soft armor solutions.
Contact:  Joe Benson, (708)-702-7900, choppersandjets@yahoo.com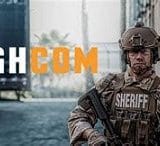 The New Calendar
   
So you've got your supplies, your rice, your guns, and your homestead. But when society collapses, who's going to print you a new calendar every year? Society is built around the calendar and concept of time, so when SHTF better have time on your side. Resources will be scarce, so the ability to re-print another Gregorian Calendar every year on a 6-11-11 year cycle will be a luxury few will have. You need a re-usable, sustainable system that keeps you naturally attuned to the Earth's annual orbital rotation. You need the latest, most cutting edge scientific technological developments in the field of timekeeping. You need The New Calendar. American Engineered in 2017, not mandated by the Pope in 1582.
There is a reason a ruler is a word meaning both a measurement device and a king. After SHTF make sure you control time, or someone else will. Don't rely on the Gregorian Calendar to get you through the collapse of society — its part of the problem that got us in this mess! The New Calendar is the ONLY APOCALYPSE-PROOF calendar system available! It's re-usable, provides consistent, precise and accurate measurements, and contains useful information to aid your homestead operations and survival organization.  
We also have a cache of vintage 1960's "Fall-Out Shelter" signs.
website: www.thenewcalendar.com
FB: facebook.com/thenewcalendar
other Social media: @thenewcalendar
Carolina Water Tank
We create solutions for collecting and storing water.
From rain water collection, to spring boxes to underground storage tanks, we have your solution to storing water.
828-625-6066
First Day DC Energy System
The First Day DC Energy System allows you to operate many basic devices and appliances – when the Grid isn't an option.
First Day Energy is in development of a DC Energy System capable of powering portable electronics such as laptop computers, computer monitors, tablets, and smartphones, as well as powering DC ceiling fans and lighting.   The system is designed for maximum power efficiency and can be operated using a small number of solar panels, 12V, 24V or 48V batteries and charge controller.  The First Day Energy system can be customized for various applications – homes, cabins, boat docks, barns, sheds, greenhouses, etc.
First Day is also working to provide portable DC Energy Systems for underdeveloped areas around the world.  First Day aims to create a simple and affordable solar power kit that has everything needed to provide basic solar power. The kit includes a solar panel, charge controller, power adaptor, light and a ceiling fan. The ultimate goal is to eventually be able to supply this kit to organizations within developing nations, such as the ones that we have visited on many mission trips.
Stop by our exhibit at Prepper Camp 2020.  We will demonstrate the DC Energy System, with operation of DC lighting, ceiling fan, and various DC devices you have in your home today.
Our website is under development, below is our contact information, and as soon as we have our website up and functional we will update you.
Real Time Pain Relief – Gary & Lori McClellan, Owners

REAL TIME PAIN RELIEF is a must have for any prepper's supplies. In a SHTF scenario, we will be forced to do things that are outside our normal everyday activities.  There will be no time for rest and recovery. Enter RTPR, an FDA registered herbal based  pain lotion, with emu oil, that will relieve sore and stiff muscles, hands, feet & backs that don't want to move so that you can do it all over again the next day.
 
Stop by our tent for your free sample. Then, check out our money saving show special combos – Bug Out Basics, Prepper Essentials, When the SHTF Pack & The Ultimate TEOTWAWKI Backpack. Some quantities are limited.
  
LessPainWithoutRX.com

The Grumpy Smith LLC
The Grumpy Smith LLC is committed to the preservation of American Cræft within the context of business. It is our belief that the sale and barter of goods is the driving force that motivated our ancestors to develop the skills and discipline that we call craft today. Our hope is that through a broad educational effort and the representation of work from craft artists across our great country we can preserve the beauty and knowledge of American Cræft.
Our main product offerings include hand forged candle holders, fire starters, camp cookware, knives and jewelry.  We will also be offering hand made items from artists in a variety of other disciplines and selected products from great American small businesses such as TOPS Knives and the American Tomahawk Company.
GetReady! Emergency Planning Center
GetReady! Emergency Planning Center combines retail sales, education and training, and consulting into an integrated package for the community. At its core is trust, based on personal relationships.  Community is the key to successfully overcoming adversity. We intend to promote the sense of common purpose between individuals, families, groups, businesses, and government officials. By working together, we will meet any challenge.
GetReady! product areas include commercial and custom medical/first aid, survival, water treatment, long-term food, vehicle, pet (primarily dog), lighting, heating, fuel, and cooking.  All areas are supported by a broad selection of literature (i.e. books).  Education and training are in the form of preparedness, survival, and certified first courses.  Finally, consulting is focused on adverse conditions, which require self-reliance.  
http://www.getemergencyready.com
Grannie Pam- Prepping with BIG Flavors!
Grannie Pam teaches cheese making, food dehydration and meals in jars.  There will be a demonstrate making a 30 Minute Mozzarella.  There will also be samples of other homemade cheese available for the participants to sample.
There will be a Power Point class on food dehydration.  Samples will be brought to show how the food should look when it is properly dehydrated.  There will also be dehydrated apples for the participants to sample.
There will be a Power Point class on Meals in Jars.  Buckets, which include a variety of meals that only need water and heat to make them ready to eat, will be shown and discussed.  There will be in depth instructions on how Grannie Pam puts her meals together and seals them for storage.  Cookies made from food storage items will be given out as samples.  They will also be shown in packaged, ready to cook, form.
Mountain Well-Being
Mountain Well-Being is a small, quality-driven company out of Asheville, NC.  We specialize in manufacturing the safest and most effective Colloidal Silver, Colloidal Gold, and Colloidal Copper on the market.  Colloidal Silver is one of the most essential emergency preparedness items!
Our products are made in small batches using pharmaceutical grade water that has been structured into tiny, hexagonal-shaped clusters of molecules.  Structured water molecules are smaller and more organized than regular water molecules.  This makes the solution "wetter," able to contain more silver, gold or copper, and more bioavailable inside the body.  Using structured water along with state-of-the-art electronics creates the most effective products possible.
Mountain Well-Being also distributes other key nutritional supplements that are essential for optimal health, such as Organic Sulfur (MSM), Iodine, Nano-Curcumin, Dimethylglycine (DMG), and Superfoods such as Moringa and Blue-Green Algae.  All products come with a 100% satisfaction guarantee.
Mountain Well-Being's mission is to help people improve their health and well-being utilizing Nature's precious minerals.  We pledge to use the finest raw materials and the latest technology in creating powerful, life-enhancing products of exceptional quality at fair prices.   
Timothy French Publishing/ Americans Networking to Survive
Timothy French is the author of "Every Yard Is A Grave," a post-apocalyptic novella, and the founder of Americans Networking To Survive. He will be promoting both at his Prepper Camp booth, so come by and say hello.
A.N.T.S is a network of neighbors helping neighbors. When disaster strikes, we support our members in the cities, towns, and states around us by relaying supply pods to any member that needs them.
In "Every Yard Is A Grave," IT HAPPENED. Yellowstone erupted, and the remaining families of Beech Mountain, North Carolina, are trying to survive a years-long volcanic winter, and they are almost out of food. Gone are the days when you could walk into a grocery store to buy what you need; money is useless. Food is the only thing of value, and it's not for sale; people who have it intend to keep it, and those that don't intend to take it away. It's the only thing people think about anymore. To not have it is to die.
https://timothyfrenchpublishing.com
 

Honey-B-Goodness
Honey-B-Goodness is a woman and veteran owned business specializing in hand crafted, small batch, herbal salves, soaps (lye and melt & pour), lotions, and balms. We started out making salves, balms and soaps with excess honey and wax from our honeybee operation and herbs from our farm to provide ourselves with vital elements of first aid and hygiene. Once we had become proficient at the process we began giving the products as gifts for friends and neighbors We officially got started as a business in early 2019. We have since expanded our product lines to include: custom gift baskets, all natural bug repellent, pet products and more. We also run local small scale training events for those wishing to learn to make their own products.
 All of our products are hand-crafted and packaged in our home. We grow and harvest our own herbal ingredients when possible and utilize only the finest oils and other ingredients sourced from reliable companies for the rest. We are dedicated first to our Lord Jesus Christ and strive to further His kingdom through sharing the gospel to any that are willing to receive it. Next, we strive to develop positive relationships and friendships with our customers and community through our business and personal interaction. Last, but certainly not least, we are totally committed to providing our customers with the highest quality products at a reasonable price.
http://www.facebook.com/Honey-B-Goodness-2365395793742678/?fref=nf
https://www.Instagram.com/honeybgoodness/
Jeff Yago
Stop by the booth and we can talk a out EMPs and off grid power. My book, "Lights On" and my new book "The ABCs of EMP" will be available at Prepper Camp.  For more information and to order the books on online:
Celtic's Patriot Repository 
At Celtic's Patriot Repository we sell camping, hiking,emergency food preparedness, self defense ( pepper spray, batons, stunguns, knives, monkey fists, kubatons,etc) survival gear, insect repellent, gun accessories. Law enforcement, fire department, military gear. Various other products that can be checked out on our website.
 We strive to meet all survival needs from everyday situations to natural disasters, civil unrest, etc.
WMD Protection
Instructor David Jones of WMD Protection has video presentations on nuclear, biological and chemical warfare defense, highlighting practical things everyone can do to protect themselves and their families at his booth.
The booth also has knives of all shapes size and price ranges, as well as other unique prepper gear!  
My website: www.wmdprotection.com
And my sponsor www.rsdlready.com 
Author Sara F. Hathaway
Author Sara F. Hathaway has dedicated her life to educating individuals about the importance of maintaining a relationship with nature, living a preparedness lifestyle, and the critical role of fitness in that equation. Drawing on her experiences growing up and living in rural America, her insatiable urge to learn has culminated into a vast knowledge base. She shares this information on a weekly podcast, The Changing Earth Podcast, and her online survival guide database at ChangingEarthSeries.com. Sara first entered the spotlight in 2014 when she published the first novel in her eight-book series, The Changing Earth Series. Sara designed the stories to educate readers about essential survival skills while providing riveting entertainment. 
The Changing Earth Series is a set of post-apocalyptic adventures that will have you on the edge of your seat! The stories follow Erika Moore, a young woman, wife, and mother, as she navigates a world torn apart by a rapidly changing planet. Her journey begins in Day After Disaster when an unforeseen disaster rocks the world. The next three novels in the series address the government's response to the catastrophes and the personal freedoms citizens are losing as the world continues to alter the reality of the survivors. Fundamental changes destroy The United States of America in the fifth novel, Dark Days in Denver. As the Federal Republic of America forms, dictators declare supreme rule over the land and people. The final three books in the series explore the struggle for human existence against these monarchs and a planet rapidly reshaping itself. The novel Swenson accompanies the last four books in the series and brings the tyrant TJ Swenson to life.
https://www.authorsarafhathaway.com
https://www.changingearthseries.com 
 

Offgrid X by Hakim Isler
Outdoor and Urban Survival Instruction and Gear
(More Info to Come)
 Hakim Isler aka The Black Macgyver.
https://www.facebook.com/search/top/?q=hakim%20isler%20-%20black%20macgyver&epa=SEARCH_BOX
PrepperNet
PrepperNet is an organization of like-minded individuals who believe in personal responsibility, individual freedoms, and preparing for disasters of all origins. This group is aimed at individuals that have interest in gaining knowledge, acquiring new skills and networking with like-minded individuals that are preppers and survivalists. PrepperNet currently has meetup groups in 70+ cities in the USA. 
Goals of PrepperNet:
•    Provide a venue for preppers to meet other preppers in their local area in hopes of members creating MAG/Survival Groups. 90% networking – 10% training/fun.
•    Connect Preppers in the USA with our Opt-in/Opt-out real-time directory while providing OPSEC for all.
•    With our partnership with AmRRON, PrepperNet will help create a nationwide prepper communications plan.
•    Provide an Expert Panel of industry leaders to help train, motive and unite preppers nationwide.
•    To Unite Preppers at a local level by providing group leaders with the training and tools needed to run a successful group.
•    Create a nationwide network of local prepping groups.
Expert Panel Member:  
John Jacob Schmidt – AmRRON
Survivor Jane – SurvivorJane.Com 
Rick Austin – Secret Garden of Survival
Scott Hunt – Practical Preppers 
Dr. Bones & Nurse Amy – Doom and Bloom 
Charley Hogwood – Ready Prep & Author of MAGS 
Glen Tate – 299days.com & Prepping 2.0 
Shelby Gallagher – AGreatState.com & Prepping 2.0 
Samuel Culper – Forward Observer 
Franklin Horton – Author 
Ryan Mitchell – The Tiny Life 
Brian Duff – Mind4Survival
 Visit:  www.PrepperNet.com 

Residential Preparedness Group
Security – Do you have a perimeter security solution for your property?
Accurate information equals survival.  It is useful information when you know the creature that is about to come on to your land is a four-legged animal or if it is one person or if group of people.  We can design and install a camera system that will operate in normal conditions and grid down events.  We can couple the camera with sensors to give you alerts when your property boundary has been crossed or if a vehicle is approaching your area.
We can design a camera solution that you can use now to watch your buildings or animal pens; then during emergency/grid down/SHTF events you can relocate the cameras to your property boundary line to monitor the perimeter of your property.  Our systems can operate with grid power or solar power coupled with a battery for nighttime operations.
Training – Does your security plan include training?
Effective group security starts with each member of the security team knowing how the other team members will react during a security event.  Training as a team is the most effective way for the security team members to learn the reactions of the other security team members.  Training as a group gives your community members a sense of safety by knowing the security team is capable of safely and effectively handling a security threat.  Training gives the security team the confidence they will need to deal with security events. 
If you are not a part of a group but want to get some training, we can help with this also.
Check out our training opportunities:
Defensive Patrolling – 5 Days, 4 Nights 
Fundamentals of Marksmanship – 2 Days (Handgun or Carbine)
Firearms Tactics – 3 Days (Handgun or Carbine)
Contact us for training costs, we are offering Prepper Camp Specials!
Stop by the Residential Preparedness Group Booth and say hello!  
   www.buildingsecurityassociates.com
 Our Facebook page is:
https://www.facebook.com/BuildingOffGrid/
Richard Cleveland – Earth School
Richard teaches programs throughout the United States and has also led programs in Australia. He has taught survival and self-reliance skills to Navy Seals and civilians alike. His Survival School has been featured on cable TV shows, local news channels and various publications. During the past 21 years Richard has taught nature awareness and survival skills to thousands of people of all ages. He is an avid outdoorsman, fishing guide, writer, public speaker and a self-trained Naturalist.
Richard will be selling some survival items and herbal items that he makes.  
Earth School Channel – (YouTube:) 
Brushfire Bushcraft and Survival, a Division of Brush Fire Clothing
At Brush Fire Clothing we offer apparel for the lover of liberty to help ignite the brushfires of freedom in the minds of men. If you are a patriot, you will love our American made t-shirts and designs. We also offer graphic design service and printing on lots of items including tactical backpacks, knives and most anything with a flat surface. Aside from apparel, we also offer several items for the person who is into bushcrafting, camping or survival. Whether it's a good knife or a pocket survival card, we have a wide range of everything to put in your bug out bag.
Wolf-Fire Firearms Instruction and Survival Training
Dave (often called "Wolf") is a native to North Carolina. He qualified as "Expert" with the rifle, pistol and shotgun, among other weapon systems, in both the US Army and Air Force. During his time in the military, Dave, was recruited to instruct other soldiers and airmen skills and techniques which enabled them to qualify for their rifle and pistol qualifications. Dave also has experience working with the Emergency Response Team (the military's version of a SWAT Team).  He also served on the Combat Search and Rescue Teams and instructed (SERE) Survival, Evade, Resistance, and Escape training while stationed overseas.  He brings this unique Skill-Set to his classes covering both Firearms and Survival with real-world experience.
Van Sickel Books-  Timothy Van Sickel – Author
Tim Van Sickel is a Christian, husband, stepfather and grandfather. He is also a businessman and is active in his church. He grew up in Pittsburgh and currently resides in Johnstown, PA. He is a lifelong avid reader, and keeps informed of current events. He spent eight years as an infantry officer in the National Guard and is a graduate of Penn State University. He is an avid outdoorsman, enjoying both hunting and fishing. 
He has desired to write a book in the post-apocalyptic genre for several years, but could never get the setting right. In late winter of 2016, the right venue was revealed to Tim, and in his words, "God inspired me to right this novel." Before that day was over, the main characters had been developed and the story line was set. He wrote the first chapter that night and has not quit writing since. Tim has invested the time and expense of having his books professionally edited. You will find his works captivating and challenging in their realism. You will literally think, "My God, this could really happen," as you read this descriptive saga of societal collapse after an EMP strike.
https://www.facebook.com/Vansickelbooks
https://www.vansickelbooks.com/books
https://www.facebook.com/tim.vansickel.7
Wild Abundance
Wild Abundance is a school that teaches skills for self-sufficiency and survival. We're based in North Carolina, just outside of Asheville. We offer both in-person and online classes. Our instructors have been practicing land-based living skills for decades. Our goal is to share these skills with everyone who wants to learn them.
Classes include: hide tanning (wet-scrape, brain tan method), natural building, tiny houses, herbal medicine and wild foods, primitive skills, and permaculture design. Classes range from a few days to over a week long. We offer the world's first online hide tanning class to students around the world. It's an extremely thorough and well-produced video-based course that will help anyone successfully make their own buckskin from a deer hide.
https://www.wildabundance.net/rewilding/
Prepper Press – Aden Tate – Author
Aden Tate is a part-time farmer – specializing in eggs, greens, and oyster mushrooms – and a writer when he's not tending to livestock and crops. He's a fan of Joel Salatin's views on farming, Victor Hugo's novels, and American history when it's not written by revisionists.
Aden will be releasing his new work of fiction Zombie Choices: An Interactive Story for $15 at Prepper Camp 2020. Think of it as a video game in a book. If you're familiar with (and liked) the old text-based adventure Oregon Trail, then there's a good chance that you'll enjoy Zombie Choices. Aden Tate is also the author of The Faithful Prepper: A Christian's Perspective on Prepping, which takes a look at how prepping meshes with the Christian faith, examines whether or not prepping is a lack of faith in God, and looks at a number of other post-disaster scenarios.
The best ways to contact me are through Instagram at aden_tate_is_writing , or at my website www.adentate.weebly.com   . Prepper Press can be found at www.prepperpress.com  .
Survivor Jane – Author, SurvivorJane.com
Survivor Jane is city-girl turned prepper/homesteader – moving to the Appalachian Mountains from Central Florida. She is the creator and editor of the survival preparedness website www.SurvivorJane.com with a mission to educate others on how to better be prepared, by sharing her experiences and research in an easy to understand conversational format on various preparedness topics.
After noticing what seemed to be a lack of focus in personal hygiene and cleanliness in other's preparedness plans, Jane authored the "Survivor Jane's Guide to: Emergency/Survival Hygiene – A Prepper Cookbook on Making Survival Hygiene Products".
In her new book, "What Could Possibly Go Wrong??? – How to Go from Completely Clueless to Totally Prepared" Jane's focus is on the normalcy bias of women in today's society and how they can overcome this bias (although the book can certainly apply to anyone.)
You can buy Jane's books on amazon, and also at Aden Tate's Prepper Press at Prepper Camp.
To find out more about Jane or to contact her go to her website ( www.survivorjane.com ) for all her book and contact links.
Rick Austin the Survivalist Gardener, Secret Garden of Survival
Secret Garden of Survival-How to grow a camouflaged food-forest.
Imagine a food garden that you only have to plant once in your life-time, that takes up very little space, that will provide food for you and your family for the next 30 years; that can grow five times more food per square foot than traditional or commercial gardening; and where you never have to weed, never have to use fertilizers and never have to use pesticide– ever.
And the whole garden is disguised to look like overgrown underbrush, so that anyone passing by would not even dream that you had food growing there!
Find out how Rick Austin took a half-acre southern slope in North Carolina and turned it from red clay into a "food forest" in one year.
Secret Greenhouse of Survival-How to Build the Ultimate Homestead & Prepper Greenhouse.
This is the ultimate sustainable greenhouse, but purposely doesn't look like it.
Imagine a greenhouse that heats your home in the winter; and heats your home's water; that grows five times more food per sq. ft. than a hoop house; that provides food for you and your family all year long; where your food grows in 3 dimensions; where you never have to use fertilizer; where you never have to use pesticide, and where you can grow exotic foods, i.e. citrus or coffee trees in New England); that allows you to start seedlings in the spring; that hides your solar electric system; and that can house your small animals or incubate chickens and ducks.
 All disguised to look like a porch on your home, so that desperate and hungry passersby would have no idea that you have food growing there.
Find out how you can build a greenhouse that does all that.
Secret Livestock of Survival – How to Raise the Very Best Choices for Retreat and Homestead Livestock.
When most people think of raising homestead livestock, they invariably think that they must have chickens and a cow. But truth be told, when it comes to raising livestock, there are a lot of reasons to avoid raising chickens altogether, and almost every reason not to own a cow. 
Just like in my previous two books in this series (the Secret Garden of Survival and the Secret Greenhouse of Survival), this new book, the Secret Livestock of Survival, will show you how to grow your own sources of food (in this case- protein), with a much better return on your investment of time, money, feed, housing and real estate, than with traditional homestead thinking. And these livestock animals are discrete, so most people won't even know you are raising them.
If you are serious about raising livestock, whether you are an existing homesteader, or just getting started, this book will save you many hundreds of times what it costs you to buy. (And the information contained in this book, can easily replace the need for you to buy about 10 other livestock books.)
All these books are available on Amazon.com, or at the Prepper Press Booth here at Prepper Camp.
Get all the links to Rick Austin's social media, his books on Amazon, and his YouTube channel at his website: www.SecretGardenOfSurvival.com
US Law Shield
US Law Shield is a member benefit program providing legal defense for self defense to any US Law Shield member. We provide legal defense for any criminal action arising out of a self defense incident involving a member. Our program covers any incident of self-defense with ANY legal weapon, which can range from fists and feet to use of a firearm. There is no cap or limit to the cost involved in defending one of our members. Our attorneys are experts in criminal defense and are vetted by US Law Shield before participating as an attorney for US Law Shield members. We also cover defense of any civil litigation arising from a self-defense incident.
US Law Shield was formed in 2009 by a group of criminal defense attorneys in Houston Texas to protect the "good guys" who exercised their right to defend themselves, and found themselves on the wrong side of the judicial system. As 2nd amendment and citizens rights advocates, US Law Shield is now over 400,000 members and growing daily. Take a look, visit our booth and see how US Law Shield can protect you when you protect yourself and your loved ones.
 https://www.facebook.com/USLawShield/
STAY TUNED….MANY MORE SHOPPING OPPORTUNITIES TO BE POSTED FOR OUR 2020 EVENT!
Prepper Camp, Prepper Camp 2014, Prepper Camp 2015, Prepper Camp 2015, Prepper Camp 2016, Prepper Camp 2017, Prepper Camp 2018, Prepper Camp 2019, Prepper Camp 2020, Prepper Camp 2021 and Preppercamp.com are  Service Marks and Trademarks of Aleven Goats Media, Inc.
© 2014-2021 Aleven Goats Media, Inc. All Rights Reserved.
Sign up for Updates!
Sign up for Updates!
Agenda- Grinding American Down Curtis Bowers - Film Maker
Podcast about Prepper Camp
Click Below to Listen to the Matter Of Facts Podcast with Rick Austin on Prepper Camp
Support Our Sponsors Below!
Prepper Broadcasting Network!
SecretGardenOfSurvival.com
Survivalist Gardener YouTube
Prepper Camp Merchandise!