Meet the speakers.                                                                       
Rick Austin- The Survivalist Gardener- Author- Secret Garden of Survival; Secret Greenhouse of Survival; Secret Livestock of Survival; Get Off Grid- Starting Now; Rifle Setup for Predators – How Not to Miss the Target
Rick Austin is known as the Survivalist Gardener, and is a preparedness, homesteading and off grid living expert. He is the author of Secret Garden of Survival-How to Grow a Camouflaged Food Forest which is now the #1 Best Selling book in Garden Design.
 Rick is also the author of the Secret Greenhouse of Survival, How to Build the Ultimate Homestead and Prepper Greenhouse;  Secret Livestock of Survival – How to Raise the Very Best Choices for Retreat and Homestead Livestock; and Get Off Grid- Starting Now.
 Rick has been featured on National Geographic Channel's Doomsday Castle, Doomsday Preppers, Germany's Galileo TV, PBS, Amazon Prime Video's This Beast That Is The Global Economy, the documentary film Beyond Off Grid, as well as in Newsweek, American Survival Guide, Prepper & Shooter Magazine and in Mother Earth News (three times).
 You can also hear Rick on his radio show Secrets of a Survivalist where each week he talks with the world's best survival experts that share their own secrets of survival.
www.SecretGardenOfSurvival.com
Survivor Jane – Founder- SurvivorJane.com , #preppertalk.  Homesteading Reality- Making the Most Out of Your Homestead
Jane is a former city-girl turned prepper. She is the creator and editor of the #1 disaster survival and preparedness website for women:  www.SurvivorJane.com.  
Her mission, as a public speaker, writer and social media persona is to help educate others on how to prepare by sharing her personal experiences and research in easy to understand language on different topics of disaster survival and preparedness.
As an additional outreach, Jane created the internationally used hashtag #PrepperTalk which has resulted in the Largest Prepper Community on Twitter bringing preparedness-minded people from all over the world together to share their ideas, suggestions and information on preparedness with one another.
She is the author of the books: What Could Possibly Go Wrong??? How to Go From Completely Clueless to Totally Prepared;  Where There is No Cosmetic Counter and the 1st revision: Survivor Jane's Guide to: Emergency/Survival Hygiene: A Prepper's Cookbook for Making Personal Survival Hygiene Products. Since infection and germs are the #1 cause of death in a disaster situation, in her opinion, hygiene is one of the most overlooked areas in preparedness.
Jane has also appeared on the hit television series, National Geographic Channel's Doomsday Preppers; receiving one of the highest scores given in the series history and, was featured in the Special Newsweek Edition: Off-Grid along side such notables as "Survivorman" Les Stroud.
As a writer Jane has contributed to National Geographic Channel's BlogTV, Prepper and Shooter Magazine, as well as Prepare Magazine and many other periodicals.
When she is not writing, you will find Jane on her homestead-practicing what she preaches –  because for Survivor Jane, "Preparedness is a life-style … not a hobby".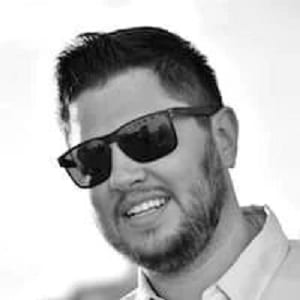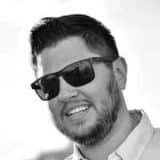 Mike Shelby- CEO -Forward Observer; Area Intelligence: The Foundation of Emergency Preparedness and Security Planning
Mike Shelby is a former intelligence NCO and contractor with three years of deployments to Iraq and Afghanistan. He currently runs Forward Observer. In Mike's Area Intelligence class,  Mike shows you how to build an Area Study, step by step, along with the tips and tricks that will save you time, money, and effort.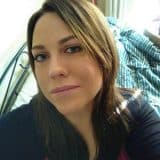 Dr. Amanda P. Cartwright – How to Use Herbs Medicinally; Herbal Animal Care

After graduating East Tennessee State University, I decided to enter a master and doctorate program of study in Public Health, followed by Natural Medicine.  Once graduating as a naturopathic physician, I decided to hone my interests in iridology, muscle response testing, and herbalism.  Due to the chaotic shambles this county has become, my husband and I decided to become self-sufficient homesteaders.  We preserve food though canning and fermentation, compost, grow a garden, seed save, harvest animals, milk goats, make soap and cheese, collect eggs, grow animal feed, make clothing and crochet/knit blankets, and obtain medicine from simple "weeds" in the backyard.  I am also the author of '125 Survival Herbs for Beginners' and 'Natural Health in the New Covid World'.  Join me as we learn more about herbs!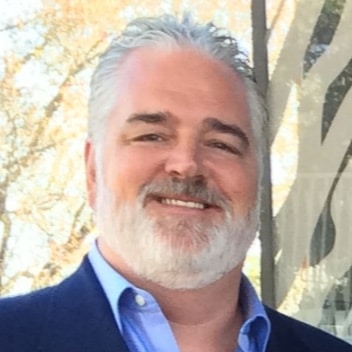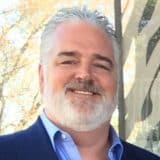 Trip Critz –  Sun Ovens International; Solar Cooking
Trip brings over 29 years of entrepreneurial leadership, sales development, and corporate growth experience to companies positioned to launch their business model in complex market environments. With strategic focus and seasoned experience in corporate growth, Trip brings fresh perspectives and synergy in working with tier-1 teams across a broad spectrum, including sales and distribution, on-hold marketing and advertising, restaurants, franchise development, non-profit and NGOs, community development, and renewable energy. Trip served as the Co-Founder, Director, and Chief Financial Officer of Poverty Dignified, Inc. from September 27, 2013, through May 27, 2020. Trip currently holds the position as the Director of Global Operations for Sun Ovens International, Inc. Trip brings a unique approach to entrepreneurial leadership and is able to cultivate and inspire unity, value, and structure through the entire growth process. His true passion is to empower companies to recognize and embrace the right opportunities with the sole purpose of tapping their full potential.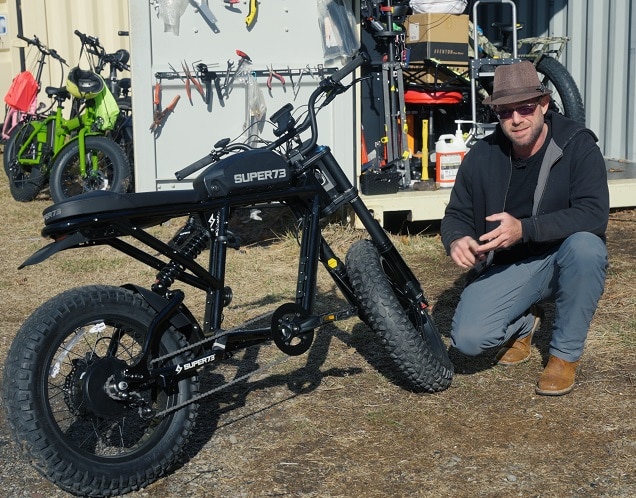 Brian (Rex) Slavin- A.C.E. Bikes; How to Build Your Own E-Bike
I've been building electric bikes since before it was cool. I've had my homemade rig, with a passenger seat for my girl, on beaches, trails, and cities coast to coast. I take my family of 4 for adventures all on a single E-bike I made. 
I build, rent, sell, repair and upgrade 100s of models of E-bikes from the most popular and reliable brands. I know what to look for and more importantly what to avoid in E-bikes and brands. I have an E-bike accessory product that's getting its patent pending certificate in February. I can confidently say There's no one within 1000s Miles with more wrench time and experience with this machines. I am "the guy" when it comes to this new, specialized skill set. Built my first one for me. Someone saw it and had to have it, I built him one. Then all his friends and family wanted one. Fast forward a couple months and A.C.E. Bikes was born. Opened shop March of 2020, made it past all the craziness by kart-wheeling thru burning hoops of fire. Now we are thriving and opening a 2nd location, launched a YouTube channel and are pillars in the community for all things E-bike.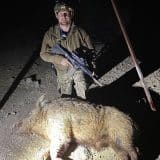 Instructor Wes- Hardening the Homestead- Home Fortification
Wes is a former Army Special Forces soldier, a Defense Department Technical Security Advisor, and former physical and technical surveillance instructor and operator.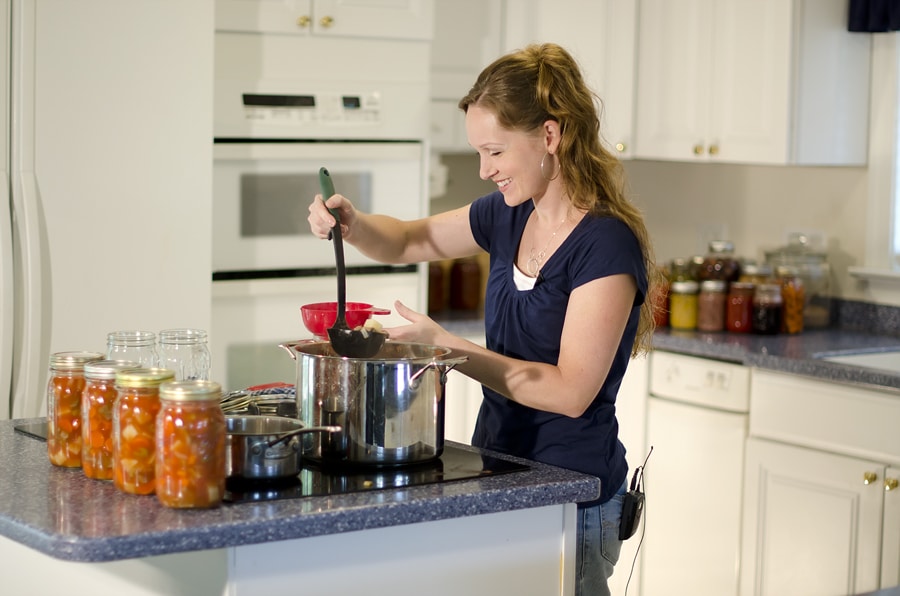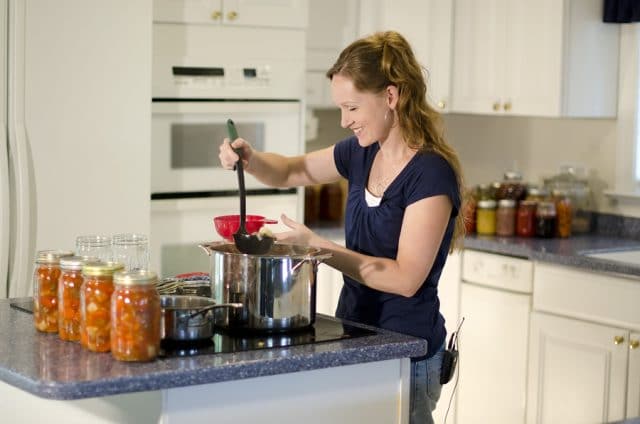 Kendra Lynne- New Life on a Homestead YouTube Channel – Canning Basics
Kendra is a homesteading wife and mother of five with over a decade of experience growing and canning her family's food. In 2008, Kendra and her family moved onto 34 acres of family land where they've been busy establishing edible gardens, learning how to wild forage, raising small livestock, practicing herbal medicine, and dabbling in off-grid living. Kendra loves to teach others the art of long term food preservation with a focus on water bath and pressure canning techniques. Her articles and interviews on homesteading can be found on her former website, New Life on a Homestead (.com), as well as The Prepper Broadcasting Network, The Survival Mom, The Prepper Project, Urban Exodus, Marjory Wildcraft's Grow Network, Trayer Wilderness, Small Farm Nation and more! In 2013, Kendra partnered with All American Canners to produce a comprehensive DVD which teaches how to get started canning, covering everything from preserving fruits and vegetables to meats, beans, and meals-in-a-jar. It is her opinion that everyone should learn how to grow and store their own foods in order to eat healthier and be better prepared for hard times.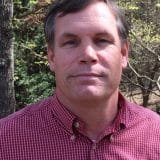 Forest Garvin- CEO Sun Ovens International, Founder- PrepperNet – Survival Groups; Every Prepper Needs a Homebased Business
Forrest Garvin is the "Prepper's Prepper" and has served the survival industry for over 20 years as an instructor, consultant, CEO of Sun Ovens International, and the founder of the nationwide organization PrepperNet. Having served as a US Air Force NCO with the 317 MAC and JSOC SOLL II out of Pope Air Force Base, Forrest leveraged his military experience into a technology and security position for the Strategic Technology Group for NationsBank and Bank of America. He then created several technology startups and an incubator space that led to many successes.
Forrest has studied, trained, practiced, and often instructs various preparedness skills. He is an NRA instructor, HAM General license holder and operator, and Krav Maga apprentice instructor. He is the owner of Greyman Protection LLC and the owner/lead instructor of Carolina Survival & Preparedness Academy in Charlotte, NC. He is widely known as the host of the "Prepping Academy" podcast, where he interviewed some of the most well-known contributors to modern prepping.
Forrest also shares with the community through his three books: "The Preparedness Roadmap," "The Case for Christian Preparedness: Faith and Prepping for Survival (Christian Prepper Series Book 1)," and "Stand Firm to the End (Christian Prepper Series Book 2)."
Finally, Forrest founded the Carolina Preppers Network and worked to grow it into the national group PrepperNet. PrepperNet is dedicated to providing a platform for preppers to connect and form mutual assistance groups under skilled leaders PrepperNet has provided the training and tools needed for success. PrepperNet currently has 100,000 members across the world and is growing.
Forrest lives in North Carolina, dedicating his life to his family, Christian fellowship, and preparing others for the end of the world.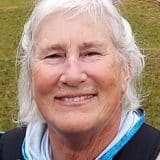 Dr. Deb Davis; Food Storage Feasting- Making a Feast Out of Food Storage
I am Deb Davis, though some call me Mama Deb, and some call me Dr. Deb, and some call me Major Mom.  These titles come from my experiences hosting a dozen exchange students and teaching survival skills to young people, teaching English at Shawnee State University (Ed.D.), and retiring as a Major from the Marine Corps. 
There have been times in my life when minimalist living was a requirement. Also, I am very aware there may be times in the future. I have learned must about making and using my stored food. I do canning, dehydrating, smoking, and freeze drying. One of the many lessons is that making things palatable goes a long way toward comfort in times of strife. I look forward to sharing some of my lessons with you!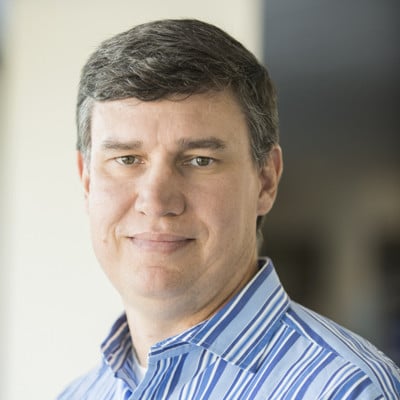 Tighe Kuykendall, NK4I; Ham Radio -Practical Radio Preps- Communications – Stuff You Need to Know;
Tighe Kuykendall is a lifelong learner and adventurer.  Growing up in Western NC he enjoyed camping and the outdoors.  He served in the US Army from 1990-97 where he learned basic radio skills and had the opportunity to live in foreign countries.  Tighe was first licensed as an Amateur Radio operator in 2001 and received his Amateur Extra class license in 2007 while living near Charleston SC where he was active with local radio groups.  He has been involved in many radio adventures from ARRL Field Day, being a special event station for the 13 Colonies Special Event, to portable operations from campgrounds or the top of mountains.  Today, Tighe lives with his wife and son on their homestead in East Tennessee where he enjoys sharing his experiences with others in hopes that he can help someone have their own adventure.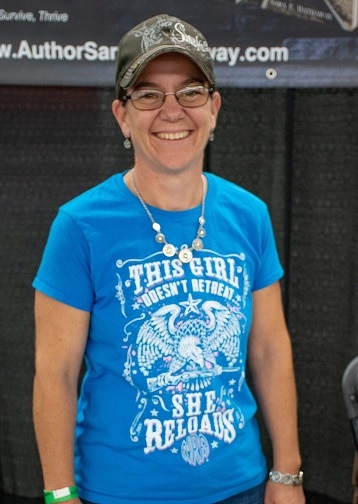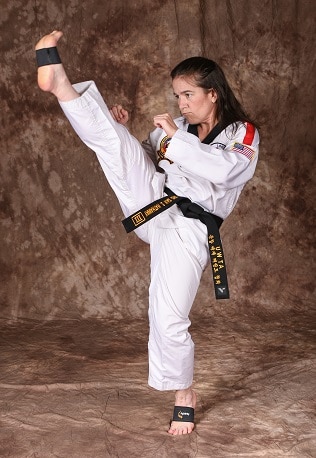 Sara F. Hathaway – Author and Podcaster, The Changing Earth Series. Your Body is a Weapon – Everybody's Self Defense Class; Avoiding Abduction– Don't be the Victim
Sara is a country girl, born and raised in Rochester, Michigan. She grew up gardening, canning, fishing, shooting and bow hunting. After moving to the foothills of California, she expanded her survival knowledge, developing skills in wild foraging, martial arts, and upcoming planetary changes. Her knowledge culminated into a fictional series titled, The Changing Earth Series.
To present the facts behind the fiction, she started The Changing Earth Podcast and has hosted over five years of shows, featuring survival professionals from around the globe. Interweaving preparedness into every facet of her life, during the day she is an insurance professional, preparing people for catastrophe and on her down time she continues to prepare others by teaching through her podcast.
Self-defense is a primary focus of Sara's and many days you will find her in the gym, training mixed martial arts and instructing others to protect themselves by any means necessary. She and her husband and reside in north eastern Texas with their two boys.
Sara delights in passing down the knowledge she has gained to help others prepare for what is next.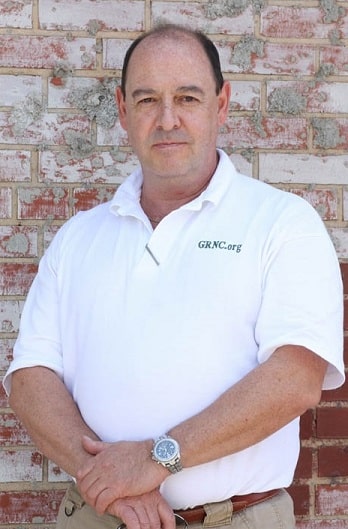 Paul Valone- Political Activist, 2nd Amendment Advocate; Win against 'Woke': Defeating Leftism in Daily Life  
Becoming politically active in 1994, Paul Valone founded and continues to direct two political non-profit organizations, serves as president of a third, and has created numerous political action committees. Beyond legislative activities, he continues freelance writing, hosts the show "Guns, Politics and Freedom," and has been interviewed and quoted by dozens of newspapers, and radio and television stations. Drawing on 28 years of grassroots leadership, Valone wrote Rules for ANTI-Radicals: A Practical Handbook for Defeating Leftism as a tactical guide for defeating leftism in both politics and daily life.
As a Second Amendment advocate and firearms instructor who has been certified by the NRA and the NC Criminal Justice Education and Training Standards Commission, a deputized Federal Flight Deck Officer for the Department of Homeland Security, and a United States Practical Shooting Association competitor who has completed twenty-eight advanced defensive firearms courses and certifications, Valone knows firearms and laws governing self-defense.
Ronald "Pork Chop" Mangum- Ice Road Truckers Star- Founding Member Bushcraft Survival Preppers- Dutch Oven and Camp Cooking Class
Ron has been prepping his entire life. He has also been a scout master, a cub master, for the Boy Scouts of America. Ron is proficient in First Aid, Wilderness Survival, Wilderness First Aid, and Bush Rafting.
Ron has learned the tips and tricks of cooking with Dutch Ovens and cast iron on a wood fire, throughout his life in the wilderness. He will pass his tips on to you throughout the day, as well as during his class, at Prepper Camp.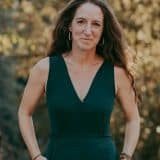 Jessica Carew Kraft- Author, Rewilder: – Why We need to Be WildWild – Rewilding for Food and Medicine
Jessica Carew Kraft is the author of Why We Need to Be Wild: One Woman's Quest for Ancient Human Answers to 21st Century Problems (Sourcebooks, 2023), which details her adventures hunting and gathering with extreme rewilders who are walking the path back from a technology-focused, anxiety-ridden way of life to a simpler, more human experience. 
Formerly living in the Bay area, with a high-powered career in Internet tech, she had the sneaking suspicion that her lifestyle was preventing her and her family from truly thriving. Determined to find a better way, Jessica quit her job and set out to learn about "rewilding" from people who reject the comforts and convenience of civilization by using ancient tools and skills to survive, along with guidance from anthropology, archaeology, and natural history.
Through her quest, she learned that hunting and gathering in small bands is the one reliable lifestyle for Homo sapiens, who have lived this way for 99% of their time on the planet. For rewilders, Paleolithic skills are not just a hobby or something to fall back on in emergency situations — they are the only proven way to survive for hundreds of thousands of years on Earth.
Jessica is passionate about helping modern folks understand our origins as hunter-gatherers. She is an independent journalist trained in anthropology, mother to two daughters, and partner to a self-proclaimed redneck jack of all trades. In mid-life she became a naturalist, wild food forager, and resident of the forest in the Sierra Foothills.  
Hakim Isler –  Discovery Channel's Naked and Afraid Star, Decorated Combat War Veteran, 4th Degree Ninja Black Belt-   Psychological Warfare; Tomahawk CQB (Close Quarters Battle) – The Fighting Tomahawk
Hakim Isler is the nation's premier, professional African-American survivalist.  He is most notably recognized for his appearances on Discovery Channel's Naked & Afraid, Naked & Afraid XL and FOX's Kicking & Screaming.  A man of many skills, Hakim is a decorated combat war veteran, Ninja fourth degree black belt, certified close-protection specialist and professional self-defense & combat weapons instructor.  A business owner, published author, motivational speaker, TV host/personality and inventor – holding several patents and trademarks – Hakim is constantly pushing the limits of achievement…
Hakim Isler
Elite Guard LLC.
"Live to serve and through service experience true living."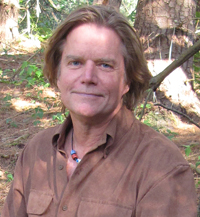 Richard Cleveland- Primitive Wilderness Survival Skills; Wild Edible Survival
Richard Cleveland is the founder and director of Earth School, based near Asheville, NC. He is a former Lead Instructor at Tom Brown's world famous Wilderness Survival School in New Jersey. Richard has also trained and studied extensively with Charles Worsham, a gifted Tracker and teacher of life. Other teachers he has studied with include, nationally renowned Cherokee herbalist David Winston, flintknapping experts Dr. Errett Callahan and Jack Cresson, as well as bowmakers Jim Hamm and Scott Silsby.
Richard teaches programs throughout the United States and has also led programs in Australia. He has taught survival and self-reliance skills to Navy Seals and civilians alike. His Survival School has been featured on cable TV shows, local news channels and various publications. During the past 29 years Richard has taught nature awareness and survival skills to thousands of people of all ages. He is an avid outdoorsman, fishing guide, writer, public speaker and a self-trained Naturalist.  www.LoveTheEarth.com 
Jordan Smith –Host of Prepperbroadcasting Network's  "A Family Affair" –   Utilizing Fiber for Homesteading and Survival
Jordan is a mother, a craftsman and all around country living individual.   She grew up in the foothills of Arkansas and learned to crochet at a very early age.  She has always had the passion and drive to become as self-sufficient as possible and teach those skills to her children and others.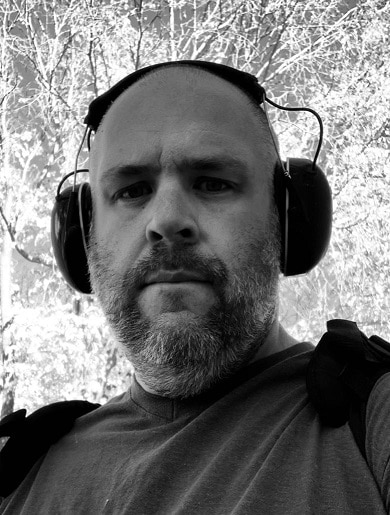 'Toolman' Tim Cook – Prepper Broadcast Network; REPAIREDNESS – The Art Of Home Maintenance When Help Isn't Around The Corner
'Toolman' Tim Cook is a Regular contributor to the expert council on The Survival Podcast and The Prepper Broadcast Network. He's also been a featured guest speaker at The Living Free in Tennessee Spring Workshop, and creates content under The Workshop Banner. With over 500 videos and 100 podcast episodes, focusing on preparedness, home maintenance, entrepreneurship and gear reviews.
He spent the last 20 plus years learning the art of home maintenance and preparedness out of necessity and eventually turned those skills into a full time entrepreneurial venture. Tim runs All-Season's Maintenance a successful handyman & property management business in East Central Alberta. Where he lives with his wife and 12 year old twin daughters.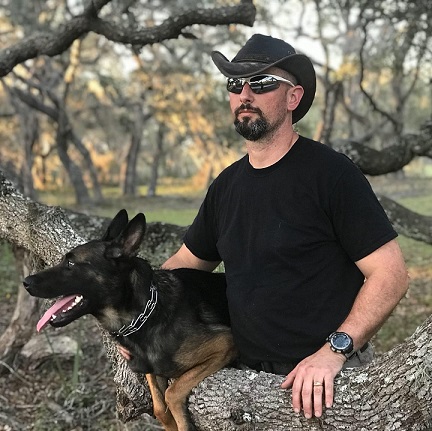 Joel Ryals, Fortress K9;  The Trained Protection Dog – A Prepper's Best Friend – And Best Security Asset
Major Joel Ryals is a veteran of the United States Army, serving over twelve years, on active duty, and three additional years in the National Guard and Reserves. He served as a Law Enforcement Commander and as the Training Officer for the Northern Warfare Training Center (NWTC), Alaska. He deployed to Colombia, serving in the MIL Group at the Embassy in Bogota (2009). Serving in Operation Iraqi Freedom (2007-2008) as the Police Operations Advisor and Executive Officer, his team conducted over 240+ combat missions through the streets of Baghdad. Serving in Operation Enduring Freedom (Afghanistan, 2003), he conducted 200+ combat missions, patrolling and perimeter security, special Forces escorts, detainee Operations and Quick Reaction Force Commander. His military experience has given him years of expertise in training for high threat situations.
For over 18 years Joel has trained, raised and bred working line German Shepherds, Dutch Shepherds and Belgian Malinois. He strives to create and train the best dog available with a focus on physical health, mental capability, and solid, reliable nerves so that your Protection dog is ready to face any threat you may encounter. Joel is the owner/operator of Fortress K9 Kennels LLC and K9 Academy Online.
www.FortressK9.com;  www.k9academyonline.com; Instagram @fortressk9, @fortressk9.puppies, @k9academyonline, @fortresssurvival; Facebook @fortressk9dogs, @fortressk9.puppies, @k9academyonline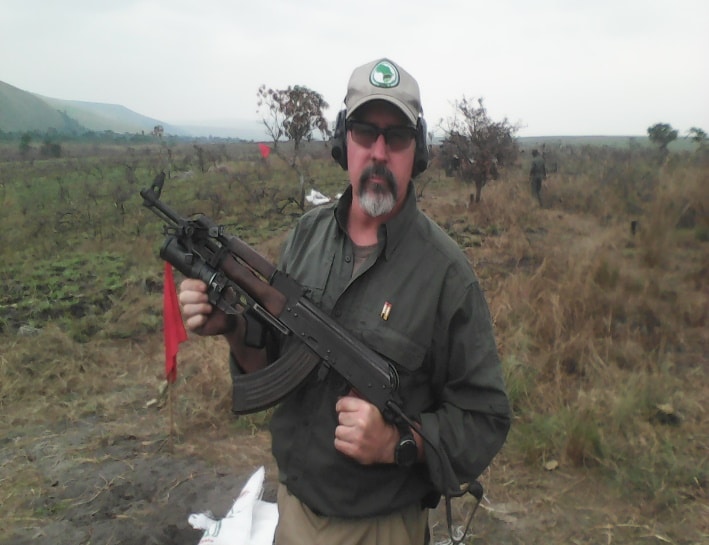 Kerry Alzner aka Gabby; Owner, SheepDog Security; CQB (Close Quarters Battle); Patrol Movement & Formations
Mr. Alzner is a retired Green Beret, with over 25 years in the US Army. 9.5 in Infantry, 15.5 in Special Forces. He is a SME in training of Military skills/tactics, Security, Survival, Counter Terrorism, Basic to Advance firearms Training, Active shooter responses, Advance Driving, Personnel Security/Body Guard, Home defense preparation. He has conducted this training Worldwide.
SheepDog Security can give training to your family, your Survival Group or corporations worried about global or domestic threats, the coming collapse and terrorist attacks. Get the skills you need to survive, be prepared and to rebuild.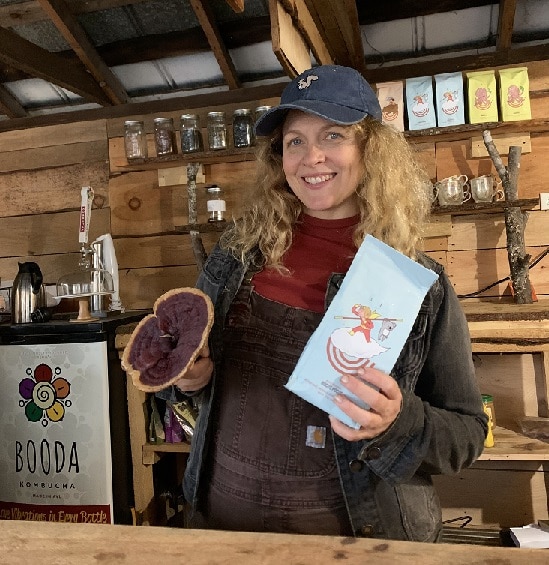 Shanais Pelka – Head of R&D for Organifi, Founder- Seven Springs Organic Farm;  Immunity- How to Keep Your Loved Ones Healthy
Shanais Pelka is Head of Research and Development for Organifi and the founder of Seven Springs Organic Farm.  She is an herbalist, nutritionist, health educator and mother of three.  Shanais has been formulating products for twenty years, and has formulated award-winning products that have landed on the shelves of mass retail accounts.  She specializes in functional mushrooms, adaptogens, superfoods and other medicinal herbs.  Shanais has also conducted R&D work and brought products to the market for Califia Farms, Wunderground Coffee and Real Mushrooms.  She has a Master of Science in Nutrition and Herbology, a Master of Science in Education and an MBA.
She is currently building a regenerative farm and cafe with her daughters in Green Mountain, North Carolina.  She is passionate about food, herbs, medicinal mushrooms, sustainability and community.  When Shanais isn't on the farm or working, you can find her hiking with the dogs, hanging with her kids, cooking, fermenting, or spending time in the community.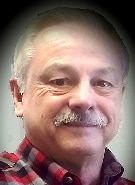 Rodney Parker; Gold and Silver Class
Rodney Parker is retired from 45 years of starting, growing and selling business related to products and services mostly for oil, natural gas and coal energy companies. Through the years, he has found that as times change, so do the ways industry changes and because of that, the demand changes for different products and services.  Staying ahead of new technology and being the first to offer this to customers was very successful.
His first business was at age 11, delivering newspapers. He gained an interest in coins customers paid him with for the service and product. The last business evolved as industrial changes came about to clean the emissions from engines, boilers and burners with catalyst being a large part of that business. He found that because they contained platinum, palladium and rhodium there was good profit in precious metals from used catalyst.  From this, an appreciation for gold and silver was acquired, not only for collecting but also for financial security and income.  Working the past 5 years in the gold and silver business has given him a greater knowledge of these precious metals.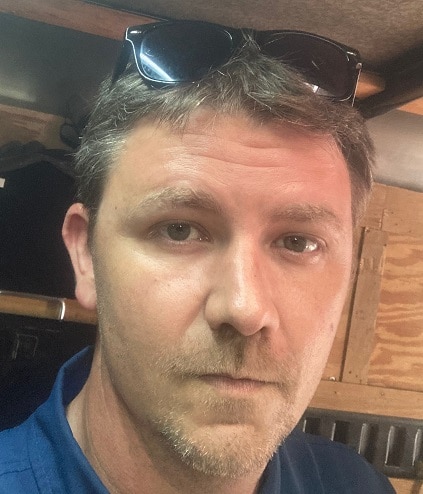 Chris Bostion – Operations Manager, EcoEthic Solar; Practical and Safety Considerations When DIYing an Off Grid Solar System
Chris Bostion has been the operations manager and systems engineer for EcoEthic Solar since its founding in 2019.  He has over 20 years of experience in high and low voltage systems, controls and automation systems, data, solar and battery backup systems.  He enjoys utilizing technology to help individuals become self-sufficient and off grid.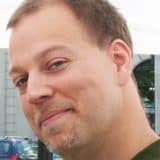 Jason Negrin – Alternative Wellness Educator – Essential Oils for Survival
Jason Negrin is an alternative wellness educator who practices multiple modalities of the healing life path. Lovingly referred to as both The Blend Master, for the custom essential oil blends he has created, and as the Wounded Healer, for the emotional, physical, and spiritual support he provides.
He conducts essential oil workshops on various aspects of plant medicine: first aid, pest control, survival/prepping, etc. It has become his indigo child, paladin-like mission to bring the light of the truth and the love of all to help navigate us to the next evolutionary blueprint of humanity.
He incorporates his entire existence into what he does for a living. His own struggles serve others as a guiding light. The medicines he has made have been helping people get off their pharmaceuticals, reducing side effects, minimizing pain and ailments, and improving
the general quality of their lives.
Connecting with the public is his mission. If you happen to see his multi-sensory booth at an event, come say hello for a wonderful experience!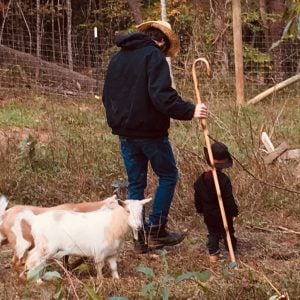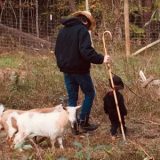 Aden Tate – Author, The Faithful Prepper: A Christian's Perspective on Prepping
Aden is a full-time writer, former locksmith, and the author of seven books. He hosts the podcast "The Last American" with the Prepper Broadcasting Network, writes the Friday history column at PewPewTactical.com, and can be found at various other corners of the internet as well.
He's a fan of Francis Schaeffer, wrote The Faithful Prepper: A Christian's Perspective on Prepping, and has been a follower of Christ since he was 13 years old.
When he's not writing, working on his garden, or chasing escaped animals around his house, Aden can typically be found in the mountains.
Neal Morris – Restoring Cast Iron Cookware
Neal Morris is a lifelong avid outdoors man who enjoys fishing, camping and backpacking and has spent years honing his personal survival skills.
Neal grew up learning to cook with cast-iron in the family home, as well as in the wild over an open fire. His extensive cast iron collection Includes pieces from the late 1800's to present that have been restored to like new condition.
"It's the thrill of the hunt, and the excitement of bringing a crusty and rusty piece of decades old cast iron back to life."
Neal spent 6 years in the US Marine Corps and has been an Operating Room Nurse for the last 24 years.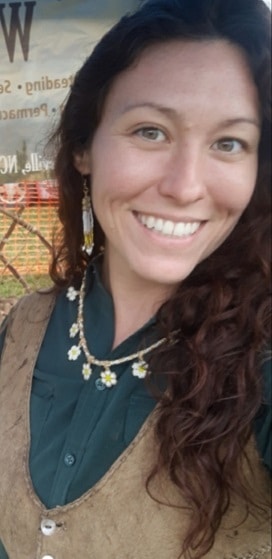 Mary Elizabeth Williams, Brand Ambassador – Wild Abundance; Tanning Hides the Old Fashioned Way – Brain Tanning
Mary Elizabeth is a compassionate prepper dedicated to communicating and building community through hands on learning experiences. As a student of the Wild Abundance online hide tanning course, Mary Elizabeth has reclaimed ancestral skills that she is grateful to be sharing at Prepper Camp. She is a brand ambassador and community advocate on behalf of Wild Abundance and welcomes you to take the one hour Introduction to Brain Tanning class at Prepper Camp 2021. Stop by her booth space to feel buckskin and check out the other services and classes that Wild Abundance has to offer, and of course to join her as a student of the online Hide Tanning Course.
https://wildabundance.mykajabi.com/hide-tanning-course-offer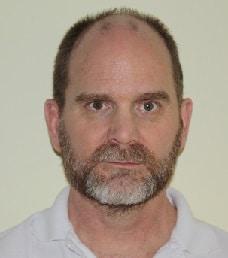 David J Dietrich – GetReady! Emergency Planning Center. Trauma Tools Workshop; Survival, Evasion, Resistance, and Escape (SERE) Class
David Dietrich is a retired United States Air Force officer.  He was a military pilot, intelligence officer, and strategic planner.  David is a life-long prepper and survivalist.
David was a Boy Scout and an active leader in the Boy Scouts of America for over fifteen years.  He taught wilderness survival, first aid, fire and emergency preparedness.
David has taken military Survival, Evasion, Resistance, and Escape (SERE) training.  He is a certified first aid instructor for Basic, CPR, AED, and Wilderness First Aid.
David also presents seminars and courses on trauma treatment, water treatment, bartering, emergency kits, land navigation, food planning, foraging, and scavenging.
David provides his services and products through GetReady! Emergency Planning Center.  His business focuses on first aid, water treatment, food, and survival gear.
GetReady! is located at 11 West Mercury Boulevard, Hampton, Virginia, in Langley Square Shopping Center. Their website is www.getemergencyready.com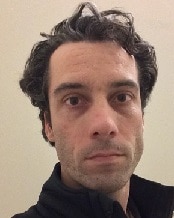 Ryan Buford – Father and Son Prepping Podcast Host: Tactical Torture the Next Generation Show; Freeze-Drying for Survival;
Ryan has been freeze-drying products for years.  He has unique knowledge and experience on what works, and what doesn't. And he can provide insight into what the ups and downs are for owning a freeze-drier.
Ryan's podcast show is based on relating general prepping knowledge to everyday scenarios as ways to explain the importance of "old" survival skills and how they apply today. At the end of each show, the last 10-15 minutes, we dedicate time to a "Pint Sized Prepper Project" where we use the show as a springboard to embody the topic with a hands-on project, like building a lantern or a kit or a rocket stove or whatever.
Greg New – Us Army Veteran, Master BeeKeeper;  Basic Beekeeping; Honey Bee Splits – How to Increase Your Number of Bee Colonies- For Free!
Greg has worked on and off of farms since he was in the 7th grade. He has studied small scale farming and sustainable agriculture most of his adult life. He joined the US Army at age 21 and served for 25 years. The last 17 years were in 3rd and 5th Special Forces group. He has deployed to more than 15 countries and has 11 combat deployments. He and his wife settled in Tennessee in 2007. They have been keeping bees since 2013 and are certified master beekeepers in Tennessee. They produced just over 43 gallons of honey last season (2022). They expanded their apiary hives through intensive management and splitting techniques and currently operate four bee yards of +/- 10  hives respectively.
Their farm produces Heritage (Hereford and Hereford/Berkshire cross) hogs, spray free blueberries, blackberries, elderberries, and mulberries, apples, plums, pears, and shitake mushrooms for personal use and barter.
Homesteading/prepper skills include raising pastured pigs, pressure and hot bath canning, dehydrating, making various homemade wines, elderberry syrup, and handcrafted skincare products and herbal salves (www.honeybgoodness.com; Honey-B-Goodness@facebook.com). They have also raise and keep chickens in tractors and free range. They have developed and continue to refine an informal barter and retail network for their products and for the purposes of security and community. They attend and are active members of a local church. Greg teaches adult Sunday school, Wednesday night bible study, and is the lead trainer in the church security team. Future plans are to increase honey yield through intensive management and to spend more time fishing.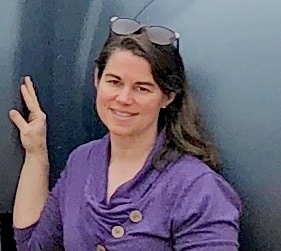 Nicolle Wallace: NRA Pistol Instructor, NC Concealed Carry Handgun Instructor; Home Defense; 
Nicolle grew up as an Army BRAT and was fortunate to be able to live and travel to many places all over the world. She loves the military and has always felt a strong desire to serve in ways she believes makes the world a better place. She joined the Air Force out of high school and became an avionics technician on helicopters and then B-52s. She separated from the AF after her daughter was born but continued to serve as a military spouse until they retired in 2013.
Nicolle became a CrossFit instructor while living in Okinawa in 2008, and discovered her love for teaching. It is a wonderful thing to help someone step out of their comfort zone and realize that they are fully capable of doing amazing things they never imagined they could do. Fast forward a few years and Nicolle met Dave who introduced her to handguns and all the fun that can be had in the firearms field. Nicolle holds her NRA pistol instructor certification and is a NC Concealed Carry Handgun instructor. She loves to work with new shooters and help them become both confident and competent with their firearms.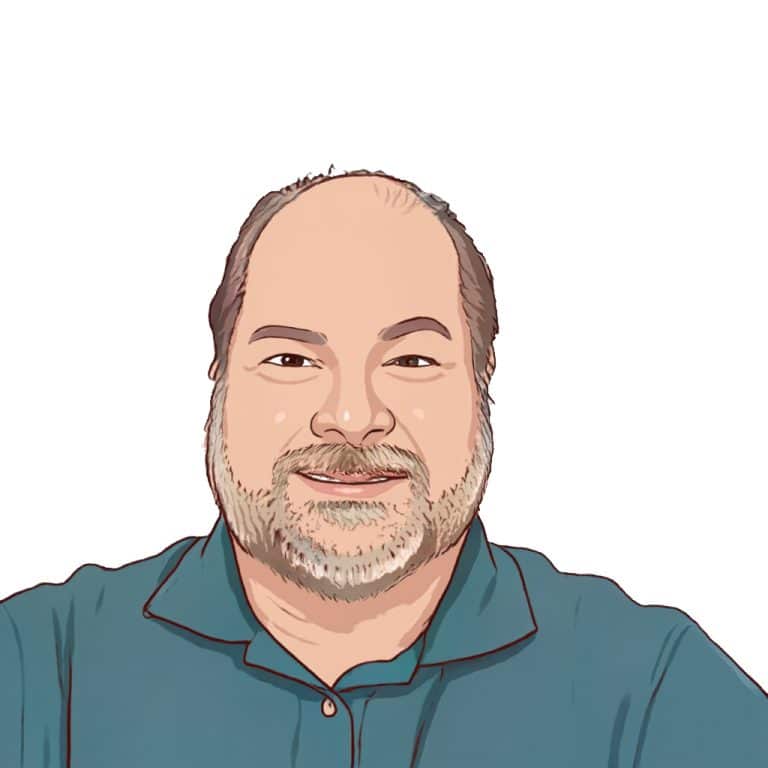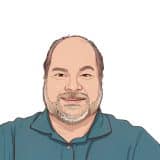 Resident Prepper @ BuyPreps.com ; Artificial Intelligence- The Good, The Bad, The Ugly; Digital Footprint- Stop Being Tracked!
Steve Carless has over 30 years' experience designing and developing computer software for the Fortune 500. He's an expert developer and currently the Sr. Director of Engineering for a prominent software firm. Steve works every day with encryption, security, and cloud technologies. I started prepping in 1997 and in 2021 Steve created BuyPreps.com to help other preppers find high quality and hard to find products at good prices.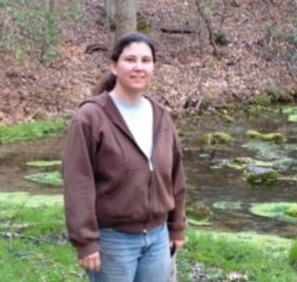 Jan Emore – Professional Leather Worker, Prepper and Homesteader; Unique and Efficient Every Day Carry Items; Bug Out Bags – Create One that is Realistic, Light, Smart, and Fight Ready; Wine Making – Made Simple.
Jan Emore has over 30 years of professional leather working experience including custom saddles, and Indian Motorcyles. She has also worked with many military, federal, and private operators customizing the way they carry their every-day carry rigs to help them operate smoothly and safety in the field.
Ken Hardy – US Law Shield; What Happens After Bang! 
Ken had an 11-year career with two agencies in southwest Ohio as a road patrol officer. Ken's last agency was in the 6th largest metropolitan area in Ohio, spending just under 10 years there. In his last year, Ken was assigned to a special detail that required him to provide security and detention of incarcerated prisoners standing trial. This courtroom experience, in conjunction with his street experience, gave Ken a unique insight into the US Judicial system, it's imperfections and the slippery slope that a US Citizen who rightfully defends themselves can end up in jeopardy and facing loss of liberty. After his LEO career, Ken went into business and during that career, worked with action committees in an unrelated industry, but was active in action groups attempts to influence legislation that would be beneficial to the industry. Ken has worked closely with attorneys throughout his career through activism with young men who are facing child custody issues.
Ken now works with US Law Shield, an organization that provides legal representation to members who have been involved in a self-defense act.
Andrew Pitts – Beginning Blacksmithing
Andrew Pitts is a blacksmith, jeweler and owner of The Grumpy Smith LLC. After a ten year career in locksmithing he left the trade and went back to school.  He graduated from the Haywood Community College Professional Crafts program in 2013. Having left school with an A.A.S in Professional Crafts – Jewelry and a Certificate of Blacksmithing he set about plying his new trade in North Carolina until becoming ill and needing to close and move to Virginia. Now having recovered significantly he has started working again as owner of the Grumpy Smith LLC. 
Andrew Pitts has a cost effective way to build a forge which overcomes the obstacle of cost, when trying to do the job of a blacksmith. Andrew shows us a more primitive way to build tools with his class-  "Beginning Blacksmithing"  
Drawing on the problem solving skills developed over a decade of work as a locksmith, he employs the art of metalworking to address the needs of clients. Living in the mountains has given Andrew an increased responsibility to provide for family and friends in time of need. Teaching and passing on what he has learned is one way he hopes to help others. 
Melvin Case – Wild Life Damage Control Agent; Trapping Game and Predators; Firestarting
Melvin Case has been a Wildlife Damage Control Agent for N.C. Wildlife since 2007. He will discuss how to protect your harvest and your livestock from wildlife and predators, and will show you how to harvest meat, fur and leather from wild resources.
Jonathan Glauser – Mountain Well-Being- Colloidal Silver- The virus Killer; Foraging Mushrooms
Jonathan Glauser, the creator of Mountain Well-Being, is a leading expert in the field of colloidal solutions and natural health.  He's been passionate about healthy living for most of his life and strongly believes that well-being is a direct result of proper nutrition and a healthy lifestyle.  Jonathan is skilled in organic and aquaponic gardening and grows the majority of his own food.  Living as sustainably as possible, he is a steward of the Earth and loves spending his free time outside surrounded by nature.  He keeps physically active by biking, paddling, hiking and skiing. 
Nik Davrados – 

RedEyeReloading.com – 

Reloading Ammunition,
Years ago, Nik Davrados got this wild idea to start buying up reloading supplies from individuals, estate sales, closing gun shops and manufacturers. He then started selling this vast collection using social media. An instant message here, a text message there and he was up and rolling. The more Nik sold, the more he built relationships and started what became the RedEye family and www.redeyereloading.com. As the business grew he pulled more and more people to help him. Fast forward to today and here we are; Years later, bringing you the best that reloading has to offer! Redeye currently has over 500+ die sets in stock, 25 presses and an array of components new and pulled.
Now he has taken his years of experience as a classroom teacher and created RER Educational Services and www.learn2reload.com where he offers the NRA certified course for basic metallic loading. In development now are course for advanced reloading, long range and casting.
Redeye Reloading LLC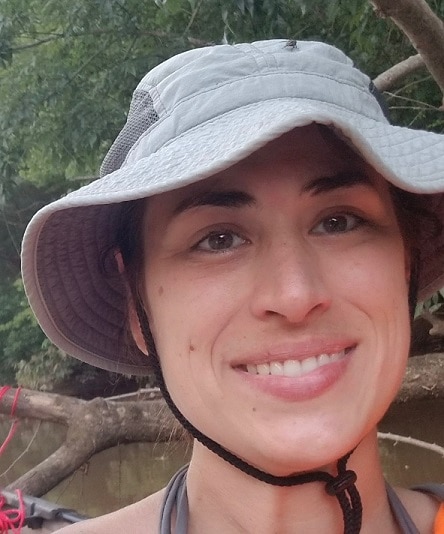 Cynthia Kaminski – CEO EcoEthic Solar; Electricity from the Sun: What to Consider When Choosing Solar Electric Equipment
Cynthia has a Master's of Science in Biology with an emphasis in ecological research and a lifelong interest in practical applications of renewable energy. Her time as a researcher included leaf litter microathropods research, fish population surveys, and assisting with bat and squirrel monitoring projects with the NC Wilflife Commission.  She served seven years as a public high school science teacher and is now the owner and operator of EcoEthic Solar.
Cynthia acts as the communications bridge between clients and the design team, spearheading sales and marketing to ensure systems are designed to meet client needs and that clients have a clear understanding of the capabilities and limitations of solar with battery back up in off grid applications.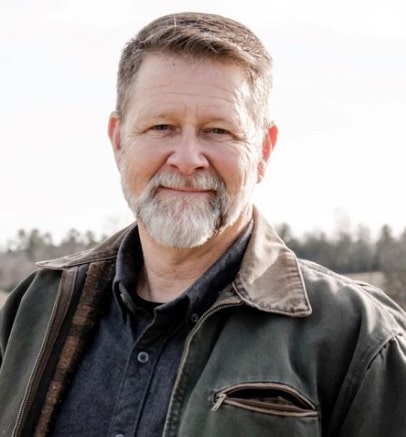 Dr. P. Rex Walker – Pastor, Prepper, Surveyor – Mental and Spiritual Preparedness
Dr. P. Rex Walker is the Pastor of East Elkin Baptist Church, a Life Coach and Counselor, Public Speaker, Vice President of the Piedmont College of Theology, and Vice President of Peace for Israel. He is also a Professional Land Surveyor, a fluvial-geomorphologist, sedimentologist, river and stream expert, consultant for real estate, land use planning, stream restoration and floodplain management. In 1991, he founded Big Eagle Surveying, PLLC, which he still owns and operates. He has been a pastor for the past 19 years, a professor of Paleo Hebrew and Hebraic Studies, and a Professional Land Surveyor for over 36 years. He has held a private pilot's license since the age of 17. He received his B.S. in Earth Science from the University of North Carolina at Charlotte, and his Master's and Doctorate Degrees from the North Carolina College of Theology. He has served as the President and on the Board of Directors of the Piedmont Chapter of the North Carolina Society of Surveyors. He is an avid hunter, fisherman, outdoorsman, competitive shooter, range officer and instructor, and a self-reliant lone traveler; Overlanding, Offroading (4×4 and ATV) and camping. He has also spent an extensive amount of time traveling alone in foreign lands, especially Israel, having led several tour groups to the Land. He has authored two books, one on how to navigate with a compass or GPS and how to use topographic maps, the other "The Homebuyers Guide". He is the proud father of three sons who are currently serving in the U. S. Army, U. S. Marine Corps, and the U. S. Air Force.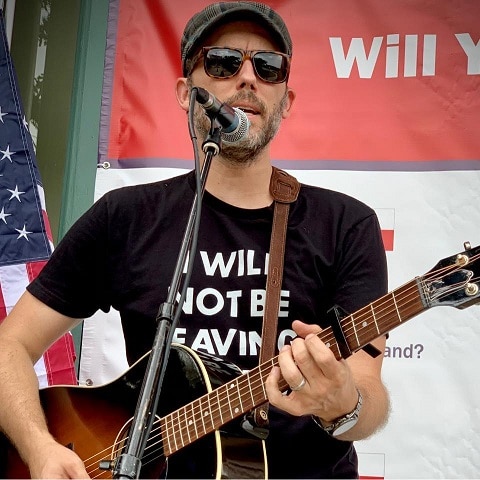 Five Times August – The Political Protest Songs of Our Times.  Saturday Night Musical Artist
Five Times August is the solo act of singer/songwriter Brad Skistimas. Skistimas has appeared on the FOX Business channel as an expert "Do-It-Yourself" indie artist and featured in Billboard Magazine, Performing Songwriter, Guitar Player, People Magazine, and USA Today. He was the first completely unsigned act to have an album distributed in Walmart stores nationwide with 2007's "The Independent." The music has been featured on many popular TV shows, commercials, and films and tour dates have supported some of the nation's top acts.
In early 2021 Five Times August began releasing a series of protest songs taking aim at Covid-era regulations, the Biden administration, and most recently Anthony Fauci with the hit song "Sad Little Man," which has reached #1 on several Amazon and Apple Music charts.
Several of the music videos for these tracks have been suppressed or censored on social media platforms like YouTube and Facebook. Despite being restricted by big tech recent press includes prominent features on Glenn Beck, Chad Prather, Del Bigtree's The HighWire, The Federalist, The Post Millennial, RebelNews, and more. Most recently Skistimas performed his song "Silent War" on the steps of the Lincoln Memorial in Washington DC for 35,000 attendees at the Defeat the Mandate rally on January 23rd.
Brad will play some of his most popular protest songs prior to the Key Note address on Saturday Night. And be watching for his videos between classes over the entire weekend.
Saturday Night Keynote Speaker- for Prepper Camp 2023: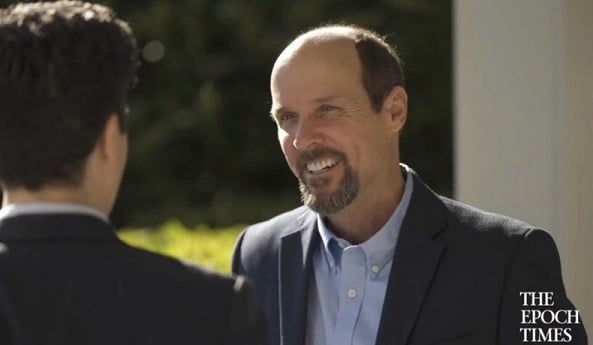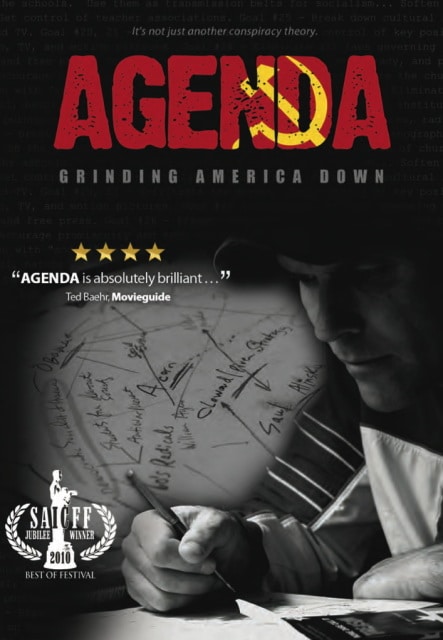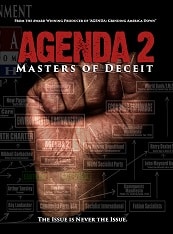 Curtis Bowers, Businessman, Speaker, and Documentary Filmmaker of the award winning film, AGENDA: Grinding America Down, as well as the sequel, AGENDA 2: Masters of Deceit.
When Filmmaker Curtis Bowers hit the road in 2010 with his award winning film, AGENDA, people began to wake up. AGENDA became one of the best-selling independent documentaries of all time, and the grass roots America finally had a tool to connect the dots.
As he continued to travel, Bowers found that people were overwhelmed by the seeming myriad of issues they were facing. From the promotion of Islam to the propaganda of climate change, from the deceit of Common Core to the manufactured economic crisis, and from the manipulation of the Evangelical Church to the unsustainable debt burden, it seemed as if America had a hundred different enemies with a hundred different agendas. But he knew from his research that wasn't the case.
Join Curtis Bowers at Prepper Camp on Saturday evening for his Keynote address as he exposes the Masters of Deceit and their purposeful, premeditated, treasonous attacks on our freedom. Find out how on how the Communists/Globalists have been systematically executing a 50 year plan to take down America- the only thing standing in their way of a one world government. And learn how we can take down these communist globalist overlords, who would otherwise rule over the rest of us.
…"AGENDA is the most powerful expose of the communist, socialist, progressive attempt to take over America produced so far." ​​Ted Baehr, MovieGuide
"I've had several showings of this incredible film in my home!" CHUCK NORRIS, Movie Legend
Prepper Camp, Prepper Camp 2014, Prepper Camp 2015, Prepper Camp 2016, Prepper Camp 2017, Prepper Camp 2018, Prepper Camp 2019, Prepper Camp 2020, Prepper Camp 2021, Prepper Camp 2022, Prepper Camp 2023 and Preppercamp.com are Service Marks and Trademarks of Aleven Goats Media, Inc.
© 2014-2023, Aleven Goats Media Inc. All rights reserved.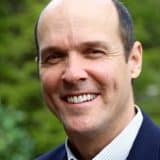 Curtis Bowers,  Documentary Filmmaker - AGENDA: Grinding America Down, and  AGENDA 2: Masters of Deceit
Videos by Prepper Camp 2022 & 2023 musical guest: Five Times August (below)
Support Our Sponsors Below!
SecretGardenOfSurvival.com
Survivalist Gardener YouTube
Prepper Camp Merchandise!