Detailed Class, Entertainment, and Demonstration Information 
PRINT THIS PAGE OUT AND BRING IT WITH YOU TO PREPPER CAMP!
Following are detailed descriptions of many of the classes we have tentatively scheduled for you at Prepper Camp 2022.  (We are adding more classes and more details- so please bear with us,  as not all classes are listed yet, more will be added as the event gets closer, and some are subject to change.)
(Actual Class Schedules: will be posted soon.  So make sure to sign up for Updates!)
2023 Keynote Speaker – Curtis Bowers – Filmmaker, AGENDA: Grinding America Down, and AGENDA 2: Masters of Deceit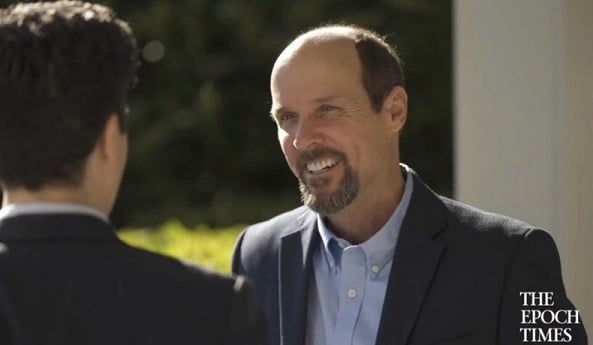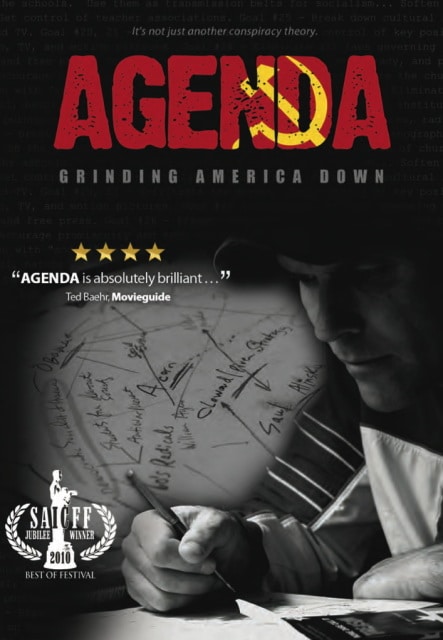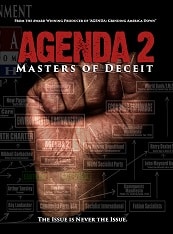 Saturday Night  Keynote Address – Curtis Bowers: AGENDA- Grinding America Down
When Filmmaker Curtis Bowers hit the road in 2010 with his award winning film, AGENDA, people began to wake up. AGENDA became one of the best-selling independent documentaries of all time, and the grass roots America finally had a tool to connect the dots.
As he continued to travel, Bowers found that people were overwhelmed by the seeming myriad of issues they were facing. From the promotion of Islam to the propaganda of climate change, from the deceit of Common Core to the manufactured economic crisis, and from the manipulation of the Evangelical Church to the unsustainable debt burden, it seemed as if America had a hundred different enemies with a hundred different agendas. But he knew from his research that wasn't the case.
Join Curtis Bowers at Prepper Camp on Saturday evening for his Keynote address as he exposes the Masters of Deceit and their purposeful, premeditated, treasonous attacks on our freedom. Find out how on how the Communists/Globalists have been systematically executing a 50 year plan to take down America- the only thing standing in their way of a one world government. And learn how we can take down these communist globalist overlords, who would otherwise rule over the rest of us.
"AGENDA is the most powerful expose of the communist, socialist, progressive attempt to take over America produced so far." Ted Baehr, MovieGuide
"I've had several showings of this incredible film in my home!" CHUCK NORRIS, Movie Legend
Watch Curtis during is weekly show: https://agendaweekly.com/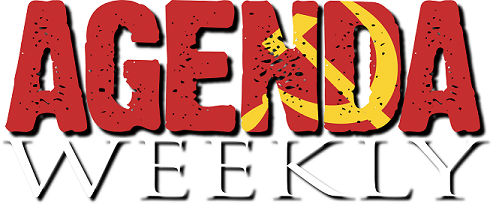 2023 (& 2022) Musical Guest – Five Times August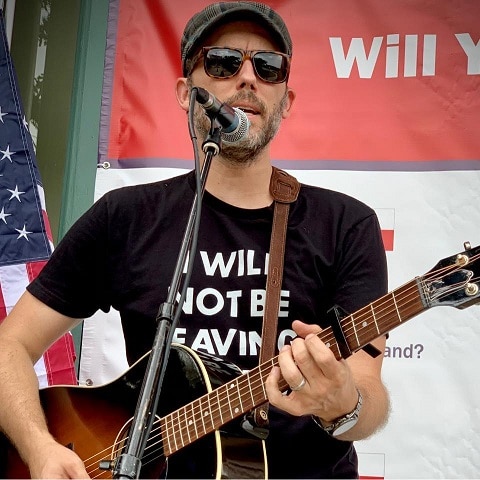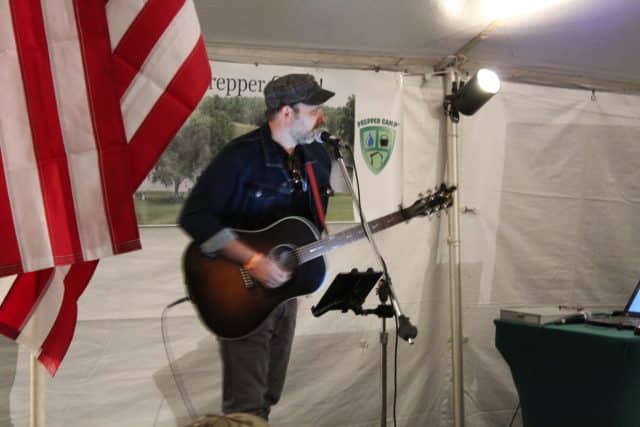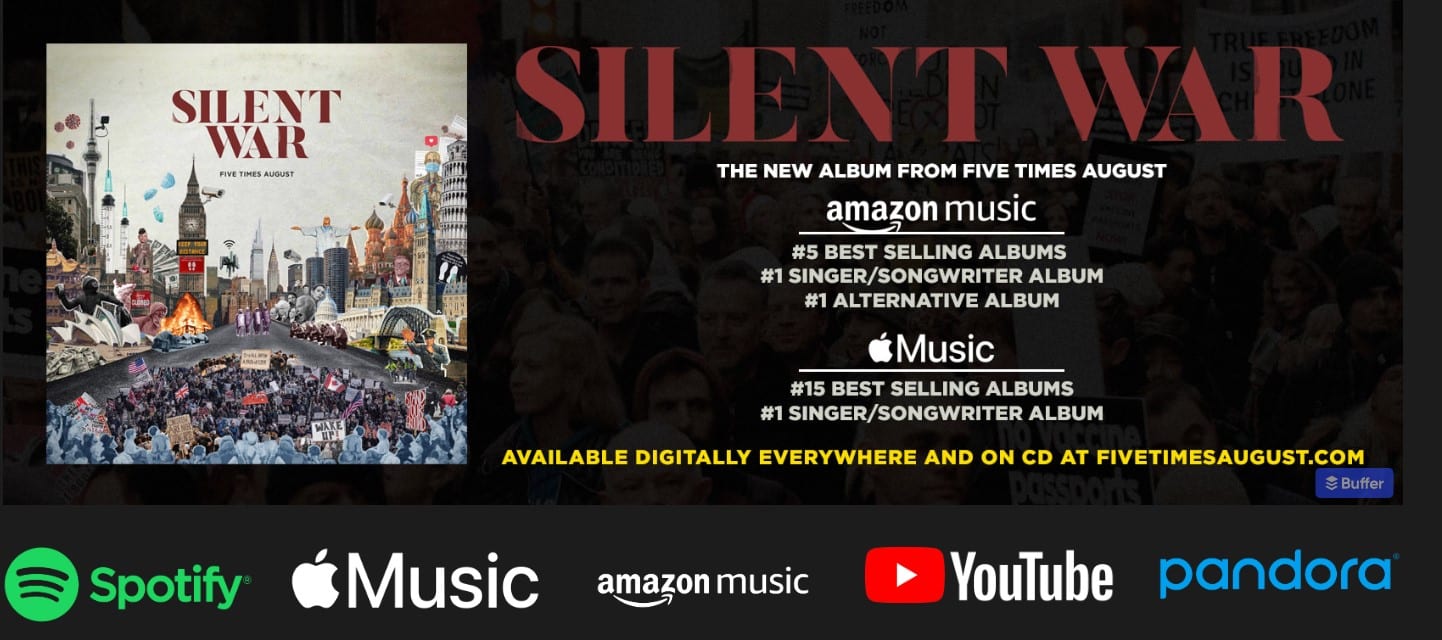 Saturday Night Musical Artist – Five Times August – The Political Protest Songs of Our Times.
Five Times August is the solo act of singer/songwriter Brad Skistimas. Skistimas has appeared on the FOX Business channel as an expert "Do-It-Yourself" indie artist and featured in Billboard Magazine, Performing Songwriter, Guitar Player, People Magazine, and USA Today. He was the first completely unsigned act to have an album distributed in Walmart stores nationwide with 2007's "The Independent." The music has been featured on many popular TV shows, commercials, and films and tour dates have supported some of the nation's top acts.
In early 2021 Five Times August began releasing a series of protest songs taking aim at Covid-era regulations, the Biden administration, and most recently Anthony Fauci with the hit song "Sad Little Man," which has reached #1 on several Amazon and Apple Music charts.
Several of the music videos for these tracks have been suppressed or censored on social media platforms like YouTube and Facebook. Despite being restricted by big tech recent press includes prominent features on Glenn Beck, Chad Prather, Del Bigtree's The HighWire, The Federalist, The Post Millennial, RebelNews, and more. Most recently Skistimas performed his song "Silent War" on the steps of the Lincoln Memorial in Washington DC for 35,000 attendees at the Defeat the Mandate rally on January 23rd.
Brad will play some of his most popular protest songs prior to the Key Note address on Saturday Night.
Click here for Five Times August YouTube Channel
2023 Movies and Demonstrations
Prepper Camp 2023 Movies for Your Viewing Pleasure and Information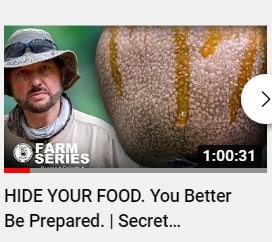 Hide Your Food – You Better Be Prepared. | Secret Homestead of Survival  Friday Lunch – 12:30 pm – South Tent 3
Are you prepared for what happens next?  Meet My Neighbor Productions takes you on a journey to the Secret Homestead of Survival with the Survivalist Gardener  @SurvivalistGardener  (Rick Austin) and Survivor Jane  @Survivor Jane  (Jane Austin) who were featured on numerous international television programs, including National Geographic's Doomsday Preppers.
Rick and Jane have created a permaculture survivalist homestead hidden within the Appalachian Mountains. The Austins are authors of numerous survival books and run the largest Prepper education camp in the country.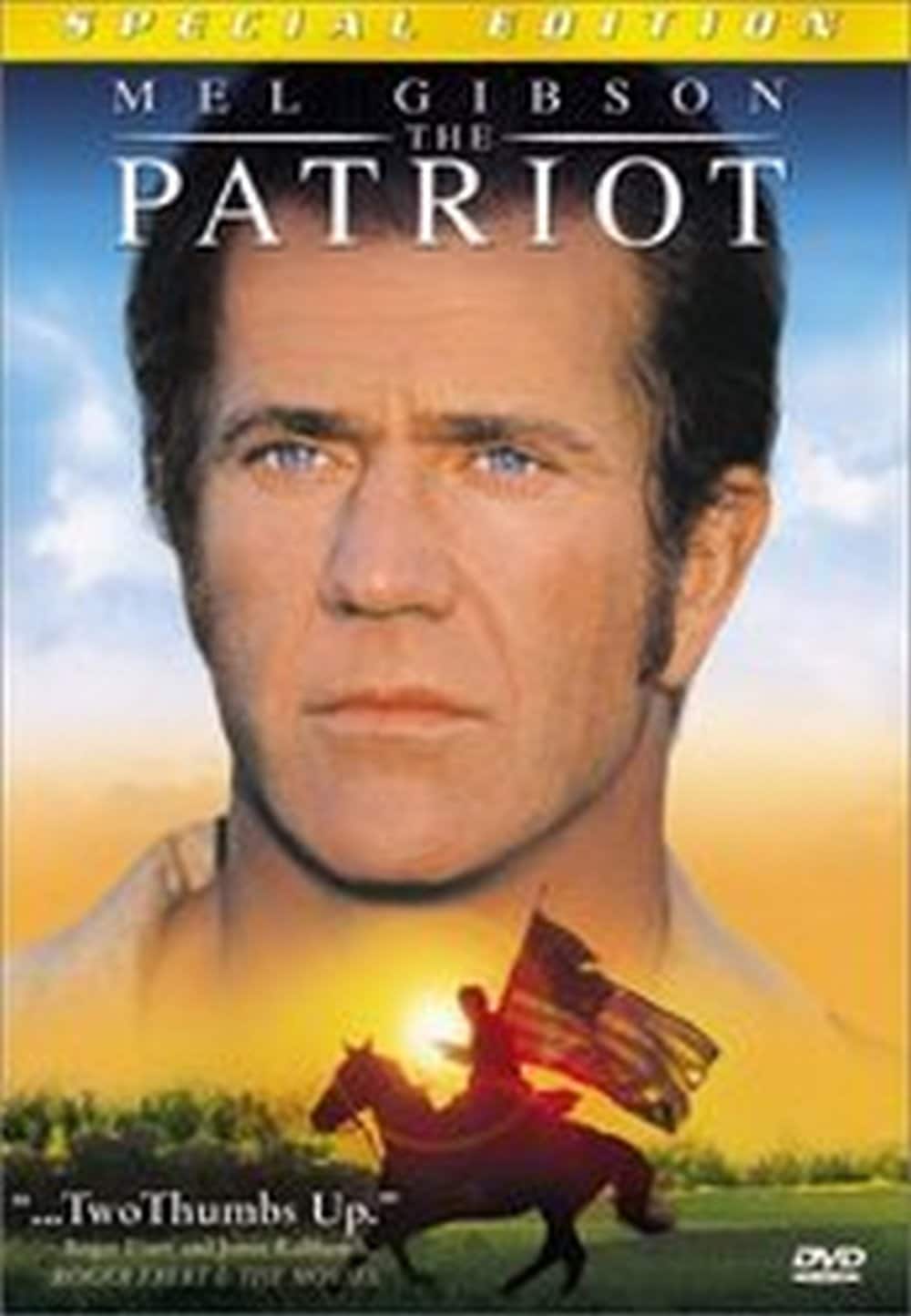 The Patriot (With Mel Gibson) – Friday Night 8:00 pm – South Tent 3
In 1776 South Carolina, widower and legendary war hero Benjamin Martin (Mel Gibson) finds himself thrust into the midst of the American Revolutionary War as he helplessly watches his family torn apart by the savage forces of the British Redcoats. Unable to remain silent, he recruits a band of reluctant volunteers, including his idealistic patriot son, Gabriel (Heath Ledger), to take up arms against the British. Fighting to protect his family's freedom and his country's independence, Martin discovers the pain of betrayal, the redemption of revenge and the passion of love.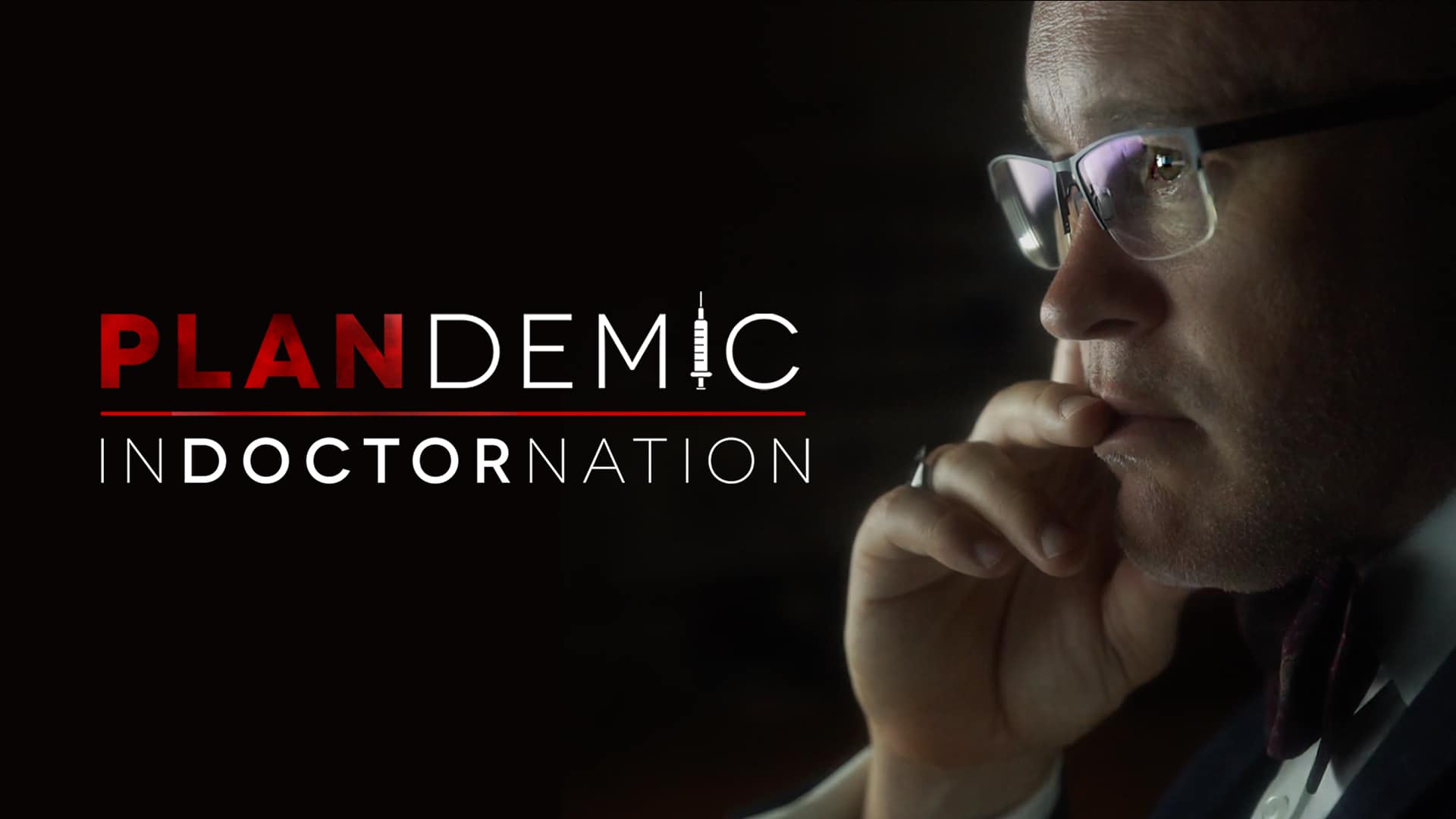 PLANDEMIC: InDoctorNation – The Movie – Saturday Lunch – 12:30 pm – South Tent 3
Guided by the meticulous work of Dr. David E. Martin, Plandemic: Indoctornation, tracks a three decade-long money trail that leads directly to the key players behind the COVID 19 pandemic. Follow the money to find out how the World Economic Forum is involved, who the villains are that created it the "pandemic", how the pharmaceutical industry is totally corrupt, and how all the players involved benefit from it financially.  Oh- and how it is all related to "population control".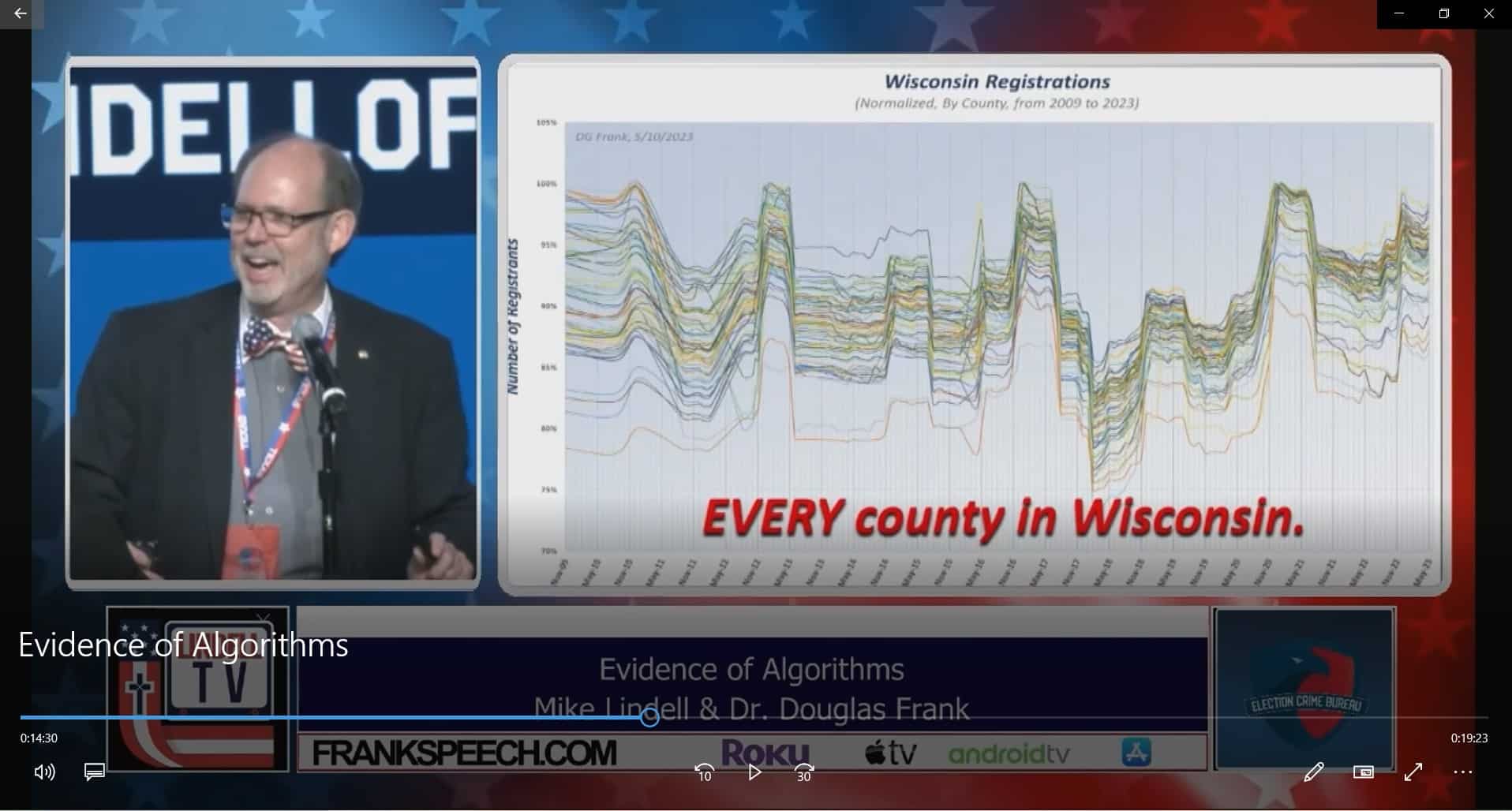 Evidence of Algorithms – Sunday Lunch – 12:30 pm – South Tent 3
Dr. Douglas Frank studied the voting statistics of over 3000 counties in the United States. What he found was absolute proof that the voting machines are connected to the internet, and they are rigged with algorithms, so that candidates are "selected" not elected. And Dr. Frank will show you how we can remove the voting machines, by providing evidence to your local board of elections.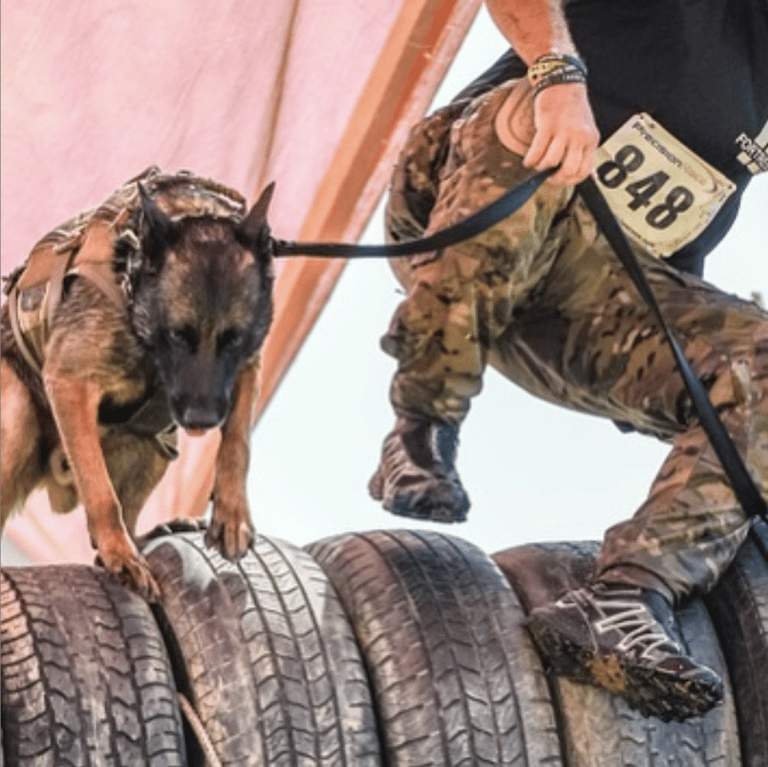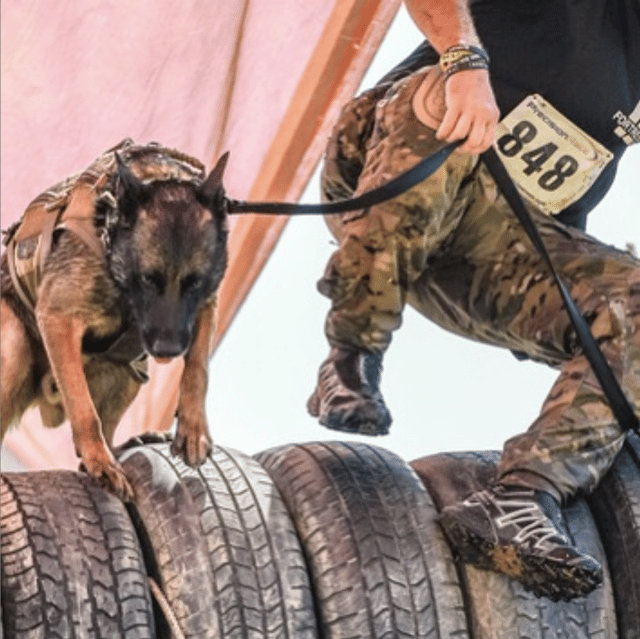 Fortress K9 Special Dog Demos
Lunch Time (12:30 pm) Every day, Across from the Fortress K9 Booth Space.
Come see the Fortress K9 Protection Dogs demonstrate their abilities in stability and agility walking ropes, climbing ladders,  walking planks, as well as their protection capabilities  each day during the lunch break.
Friday – Obedience and Agility crossing beams and ladders and doing obedience throughout. 
Saturday – Protection and Stability – Fortress K9 will run several scenarios with the dogs (including bite work) and also show stability training. 
Sunday – Obedience and Agility.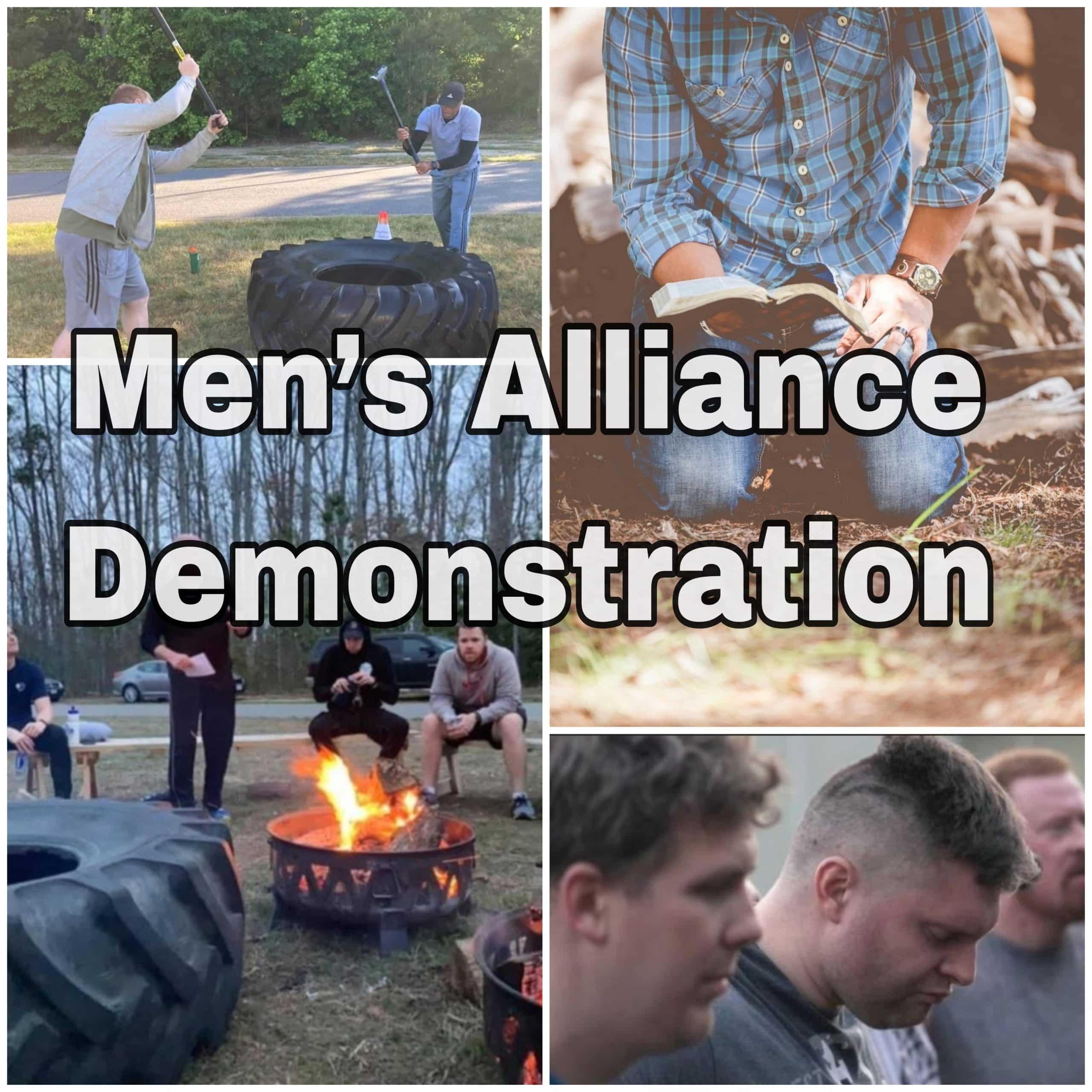 Men's Alliance Demonstration: Friday and Saturday Lunch Time (12:30 pm), Behind the North Tent
Men's Alliance is a tribe of men that meet in-person weekly for a rugged outdoor workout followed by a real-world devotion around a fire. We flip tires, swing sledgehammers, talk about real world struggles, and get pushed physically and spiritually to be the men God designed us to be.
Workout groups & Bible studies are everywhere, but a tribe is a very rare thing indeed. That's why men join Men's Alliance. It's not the workout or the devotion, as much as it is the tribe.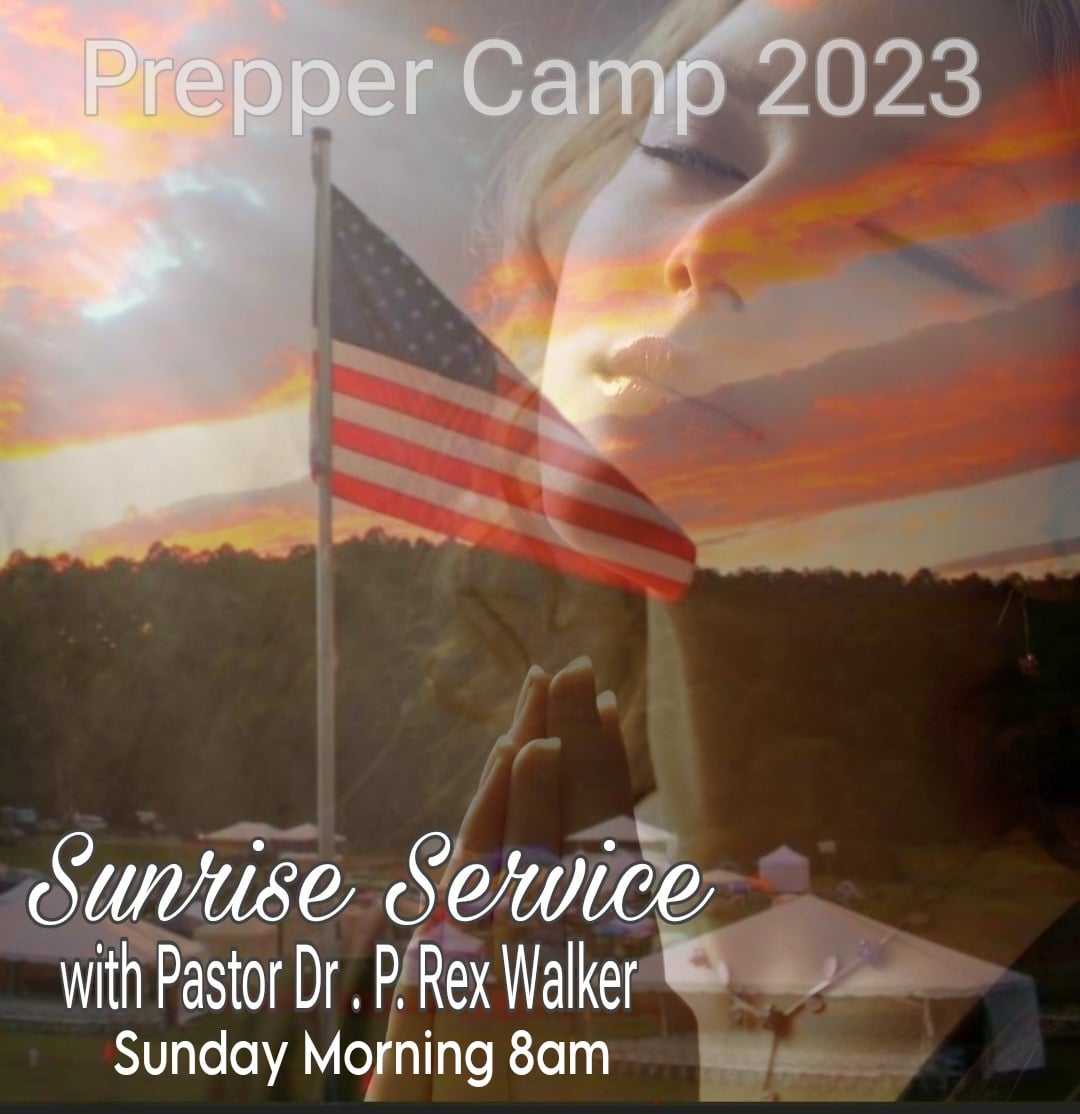 Sunday Sunrise Service –  Sunday  8:00 am – South Tent 3;
Pastor Dr. Rex Walker
A sermon for the preparedness minded during these biblical times. Meet in the Main Tent (South Tent 3) by the Water Front, On Sunday Morning at 8:00.
2023 Scheduled Classes (in alphabetical order):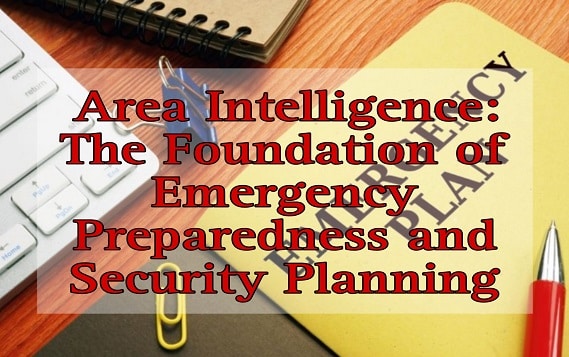 Area Intelligence: The Foundation of Emergency Preparedness and Security Planning
Mike Shelby
This class is a guide for identifying the assets, opportunities, threats, vulnerabilities, limitations, and other significant characteristics that affect a local area. We call the finished product an Area Study, which is the foundation of emergency preparedness and security planning.
This talk is for those who have a nagging feeling that you may be missing critically important information about your area, or just don't know where to find it.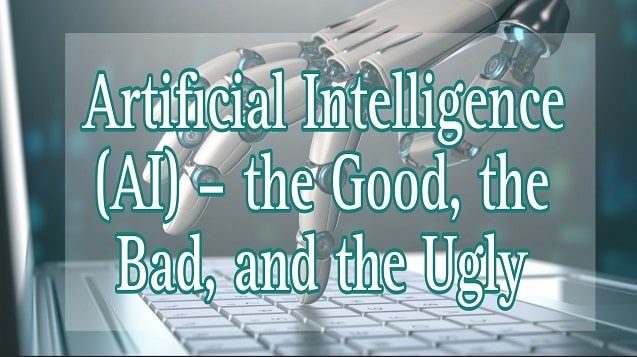 Artificial Intelligence (AI) – the Good, the Bad, and the Ugly
Resident Prepper
In this class, we will discuss the effects of Artificial Intelligence (AI) on your life today and in the coming years. We will explore the potential good and bad consequences of the increasing use of AI. The science fiction depictions of AI will soon no longer be fiction. From HAL in 2001 a Space Odyssey to the Terminator, these applications of AI are becoming reality.
One theme that is not common in movies is the potential for tyranny because of AI's ability to monitor and profile individuals. Big Brother has grown up and he has all your personal data to train AI to track you. In this class you will learn the ways that AI is used to monitor, control, and manipulate you. Starting with your cell phone metadata, it will know who you call, what food you like, where you shop, what you buy, what you search for on the internet, what websites you visit, and who you associate with. From there it, will control and manipulate you by what search results you see, who's posts you get to see on social media, and filtering what news it wants you see and hiding the rest.
Most importantly, you will learn how to stop giving your private information away and to reduce your digital footprint starting today! You will learn how to break the connections they are using to connect the dots, thereby limiting what AI can learn about you going forward.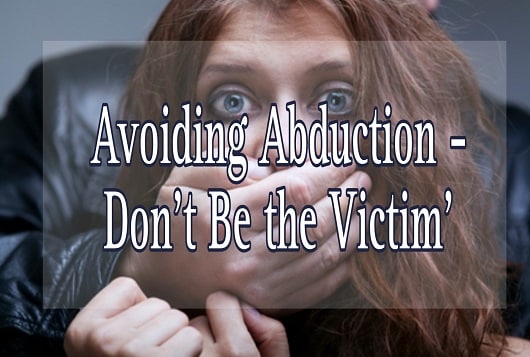 Avoiding abduction – Don't be the Victim
Sara Hathaway
The threats to women and children seem ever-increasing in this twisted world. Distractions from modern technology add to the vulnerability. Women and children must know how to respond if evil comes for them. Increasing awareness of the area around them is critical, but they also need reliable defensive strategies.
This class teaches individuals how to avoid transportation to a secondary location and why that is critical. You'll learn what to do if a firearm is pulled and how to escape many of the bondage methods criminals deploy. You need to know what to say and how to attract attention to find help. Most importantly, you need to know how to escape or end the situation so you can return home safely.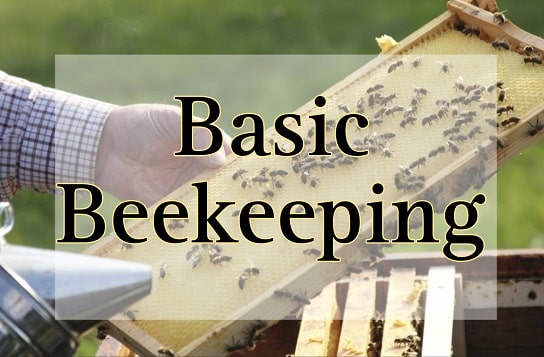 Beekeeping Basics
Greg New
This class will cover the following:
·      The Colony and Its Organization (Queen, Drones, Workers, Laying Workers, Bee Development, Brood);
·      Beekeeping Clothing and Equipment
·      Starting with Bees (Package Bees, Nucleus Colonies, Buying Established Colonies, Collecting Swarms, Apiary Location and requirements.
·      Handling Bees Colony Management, Importance of Smoke, Early Spring, Swarm, Summer, Fall and Winter Management.  
·      Identify and Treat a Some Basic Hive Pests, and Their Management.
Honey Production and Processing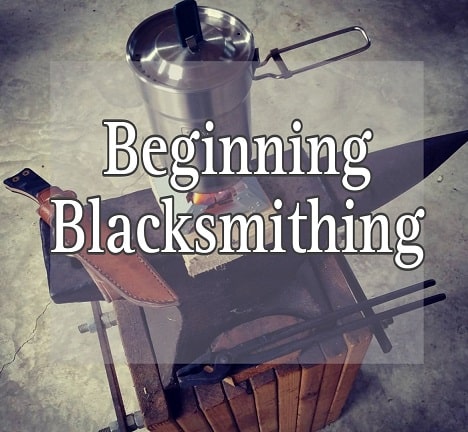 Beginning Blacksmithing
Andrew Pitts
Blacksmithing can be an invaluable element to your homesteading or preparedness planning. The skills used will require a dedicated place to practice, good instruction and a set of tools. In this class we discuss some of the many options available to the beginner blacksmith . In my previous class Blacksmithing on the Cheap we focused on constructing a forge by scrapping and a scrounging the necessary parts. This class will focus more on sourcing parts from the local hardware store and laying a foundation for good technique.
Bug Out Bags – Create One that is Realistic, Light, Smart, and Fight Ready. 
Jan Emore
Let's face it. People have too much stuff in their bug out bags. Most people's bags are too big, too heavy, and can make you a target in a critical situation.
Jan Emore has a smart way to create your bug out bag, so that is half "minimalist" survival bag, and half basic ballistics bag. Times are a changin', and your bug out bag may need a change too.
Come find out how to build a bug out bag that is lightweight as well as hunt/fight ready.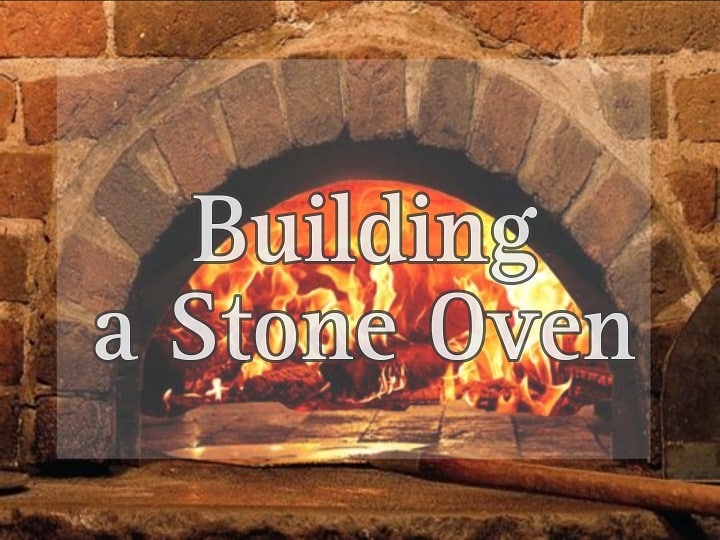 Building a Stone Oven
Gumby
Since the earliest days of fire known to man, cooking has been a primary use, perhaps more prominent even than for heating. Today, when we consider cooking with fire brings to mind cooking over an open fire, on top of a wood stove or perhaps in a wood fired cook stove with an oven. But, have you considered the option of building your own stone oven, whether for cooking, heating, or both? And yes, every benefit you've ever heard of as a benefit to a wood fired stone oven is true. You really can have an oven that once heated up, can cook for up to two weeks. With a blanket of snow on top of it at the same time.
In this class you will learn the what, why and how of building and using your own stone oven. Some call this a "pizza oven" but that is a huge insult to what a stone oven truly is. You'll learn about materials, design considerations, capabilities and how to use one. This class will provide you the information needed to decide if this is a worthy undertaking for you as well as the pros and cons involved in designing and building one that "works" for you.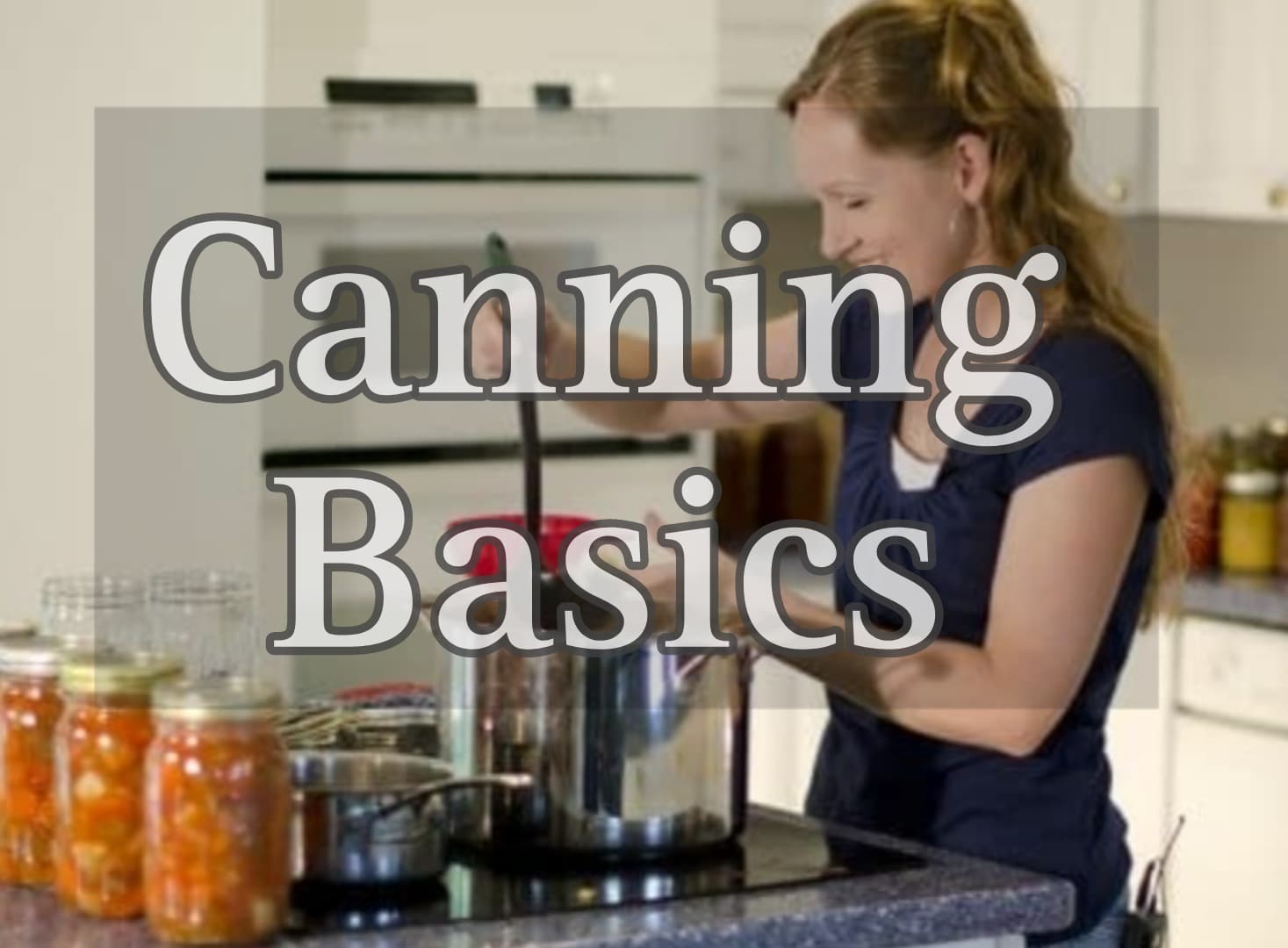 Canning Basics
Kendra Lynne
Have you been growing increasingly aware of your dependence on the grocery store for your survival? Wishing you could take better control of what is and isn't in the food you're eating? Kendra Lynne is here to teach you a time-tested method for preserving and storing fresh foods long term. Whether you have zero experience whatsoever or you've been canning for years and would like to expand your repertoire there's something for everyone in the Intro To Canning Basics class. Attendees can expect to be introduced to two types of canning methods: water bath canning and pressure canning. Kendra will walk you through all of the tools, equipment, and recommended resources you need to get started canning at home. Learn how to properly, and most importantly- safely- can fruits, vegetables, beans, meats, soups, stews, and even wild edibles to enjoy years down the road. Although we won't have time to actually can anything, you will come away from this class with a very good basic understanding of how everything works and hopefully the confidence you need to get started canning on your own or moving on to more advanced recipes! There will be plenty of time for Q and A at the end of the class or at Kendra's booth. Come learn how to take control of your food security and gain more peace of mind for the future!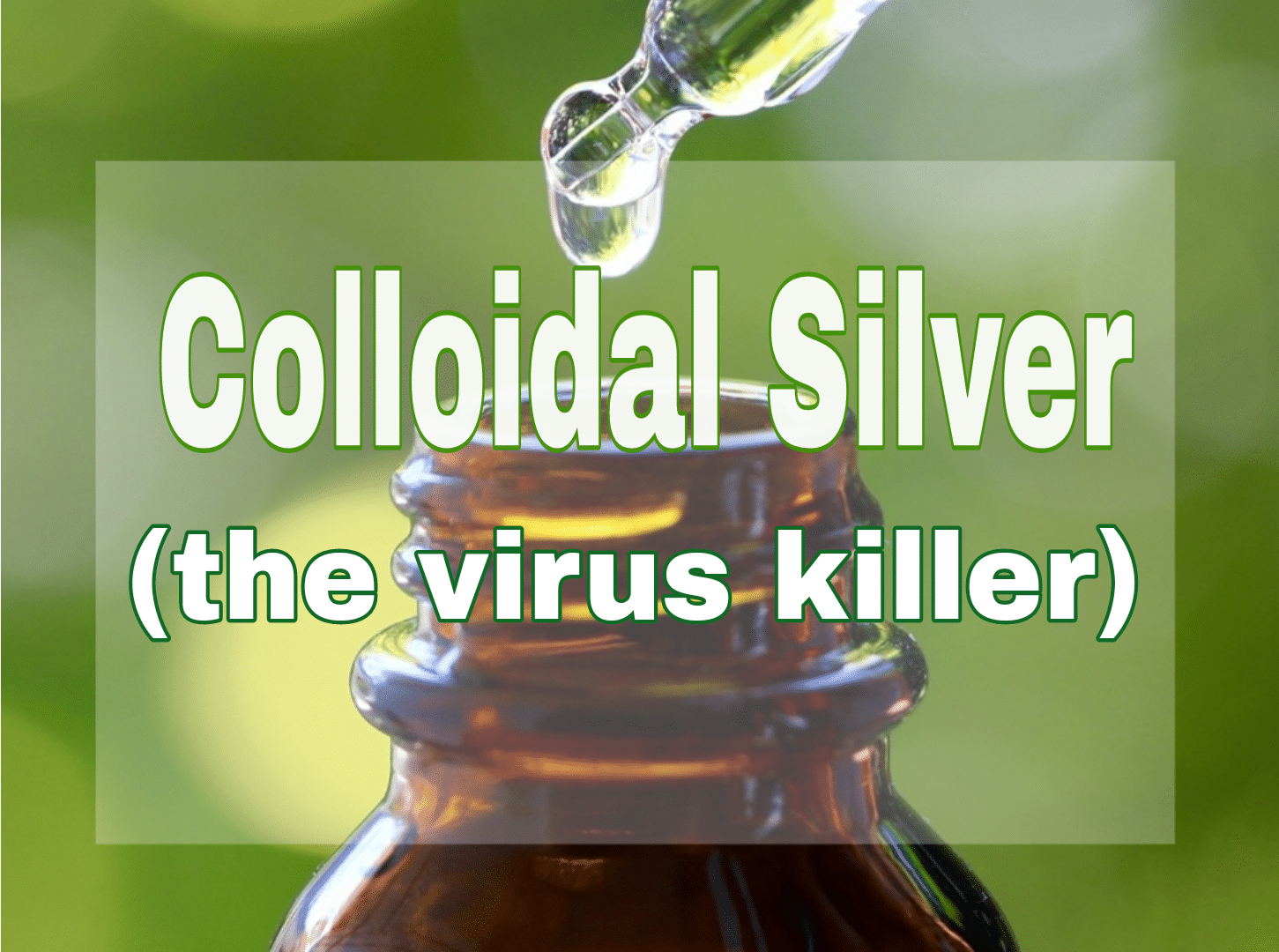 Colloidal Silver -The Virus Killer – for Emergency Preparedness
Jonathan Glauser
Colloidal Silver is one of the most invaluable items to have on hand in an emergency situation.  It can be extremely useful for medical first aid, as Colloidal Silver heals the skin better than anything else can.  Great to have on hand for cuts, punctures, burns, infections, etc.  Colloidal Silver can be taken internally as a natural antibiotic, helping the body fight infections, and is crucial to have on hand in the case of a biological attack.  Colloidal Silver, when made correctly, can be applied directly in the eyes, ears, sinuses, and even lungs.  In addition, Colloidal Silver can be used to disinfect water and preserve food.
Jonathan Glauser is the creator of Mountain Well-Being and is a leading expert in the field of colloidal minerals and natural health products. He's been manufacturing the finest quality Colloidal Silver, Colloidal Gold, and Colloidal Copper for 15 years.  Come learn everything you ever wanted to know about Colloidal Silver.  All questions will be answered.  Jonathan will also cover other key nutritional supplements that are essential for optimal health, such as Organic Sulfur (MSM), Iodine, Dimethylglycine (DMG), Superfoods such as Moringa and Blue-Green Algae, as well as touch on Colloidal Gold and Colloidal Copper uses.  This is a very informative class for those that care about natural health.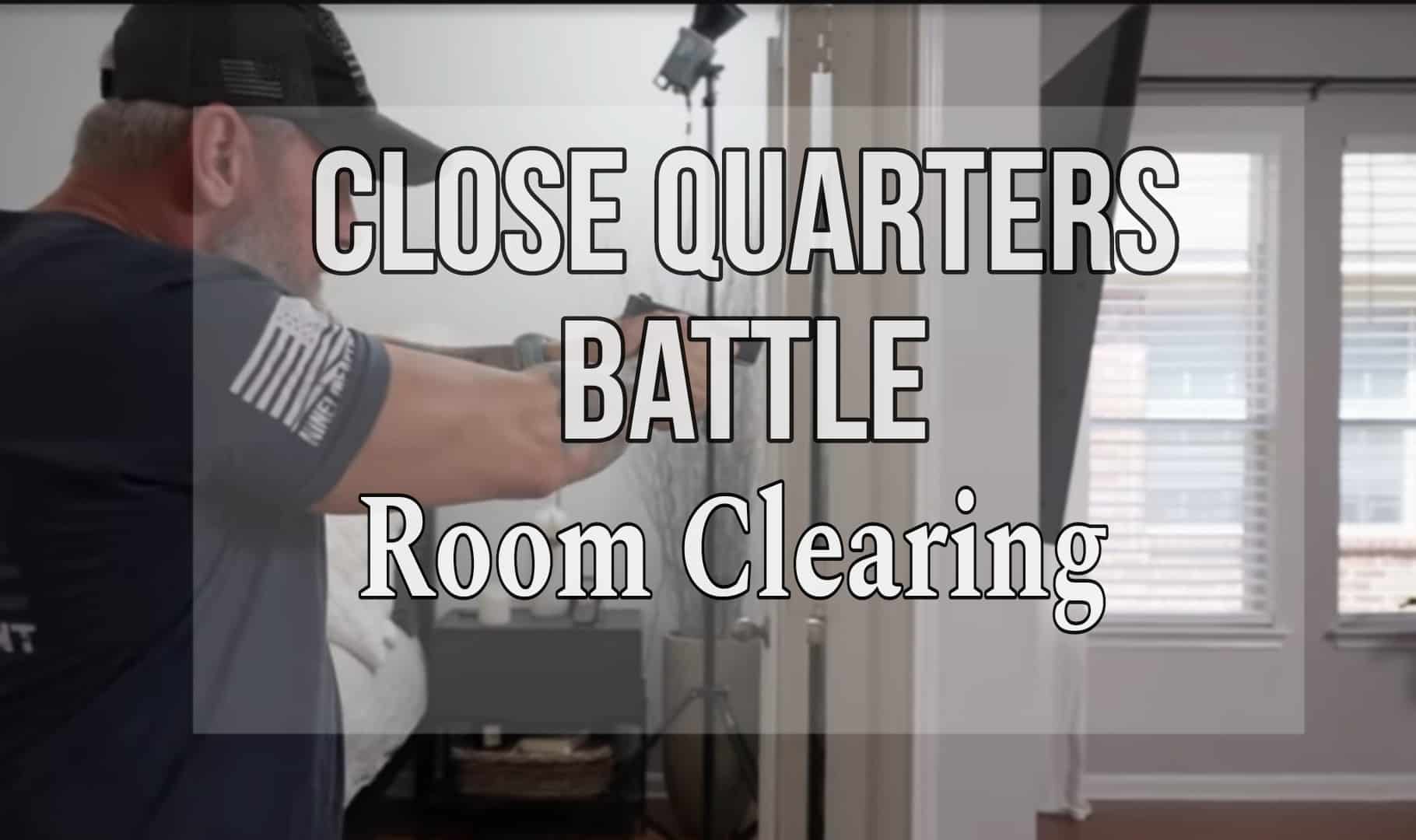 CQB Class
Kerry Alzner
The CQB "Close Quarters Battle", i.e. "Room Clearing" class will cover the basic mechanics of 1-2 men room clearing techniques. Teaching you how to safely clear a structure in a grid down situation. You'll learn how to stack on a door, Know what side to stack on depending on which way it opens. How to clear the doorway (Fatal funnel), which way to go when you enter the room. Pieing around walls, clearing corners. You'll learn what is your point of domination in a room. How to enter a CORNER FED ROOM or a CENTER FED ROOM. (If you don't know what that is, attend the class) You'll be taught how to clear rooms with a long gun or a handgun.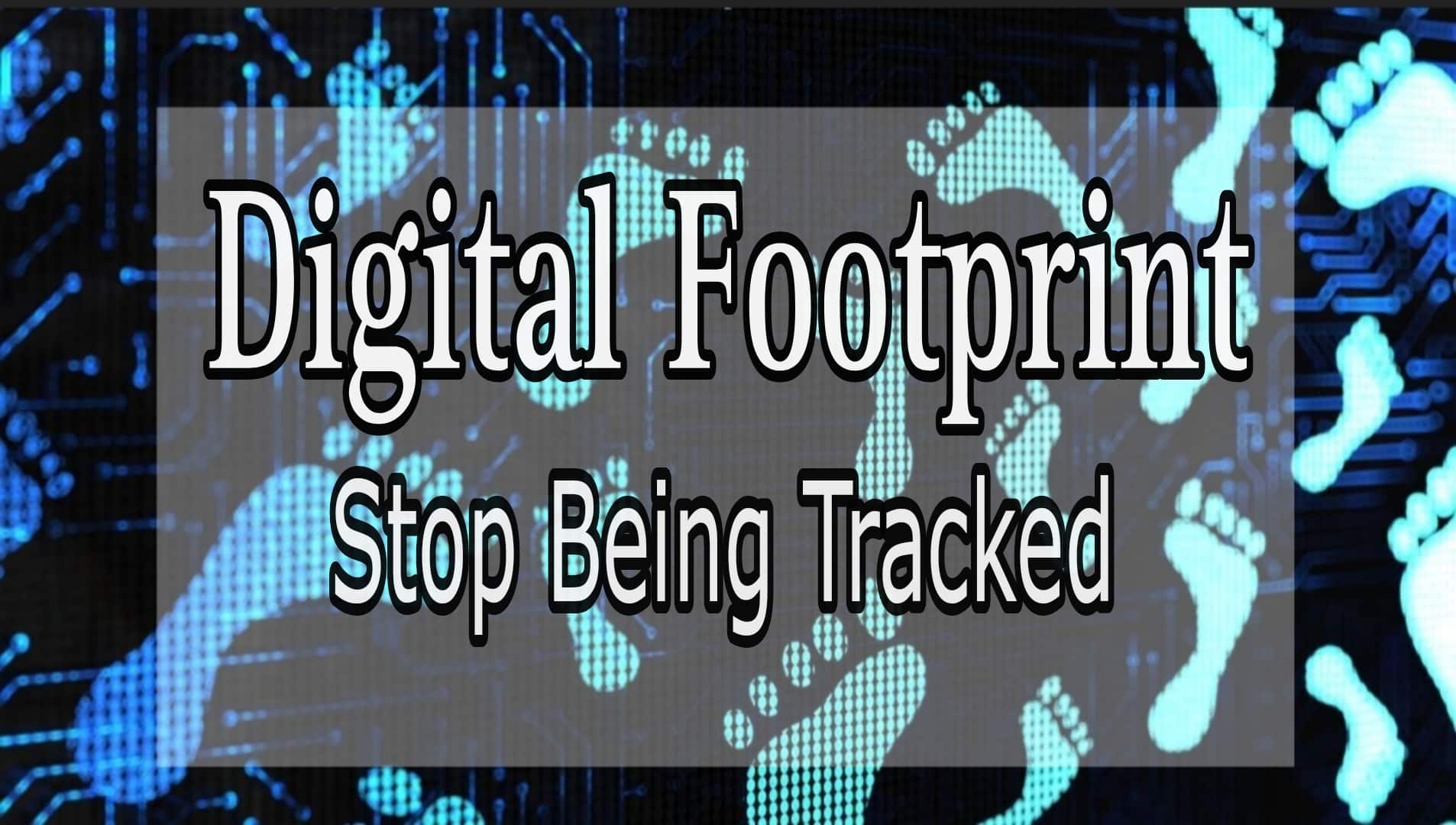 Digital footprint – Stop Being Tracked
Resident Prepper
Most people have no idea of the extent to which they are being tracked by the tech they use every day. Everything from the websites they visit, what they buy, who their friends are, where they travel, and much more. I will cover what information is being tracked and by who. This class will teach them to limit tracking of their web activity and break the links between all their online accounts. Subjects include browsers, VPNs, email providers, smart devices, phones, car systems, doorbells, digital assistants, information brokers, and more. We will discuss the easy first steps they can take and then the progressively harder steps required to break the tracking links.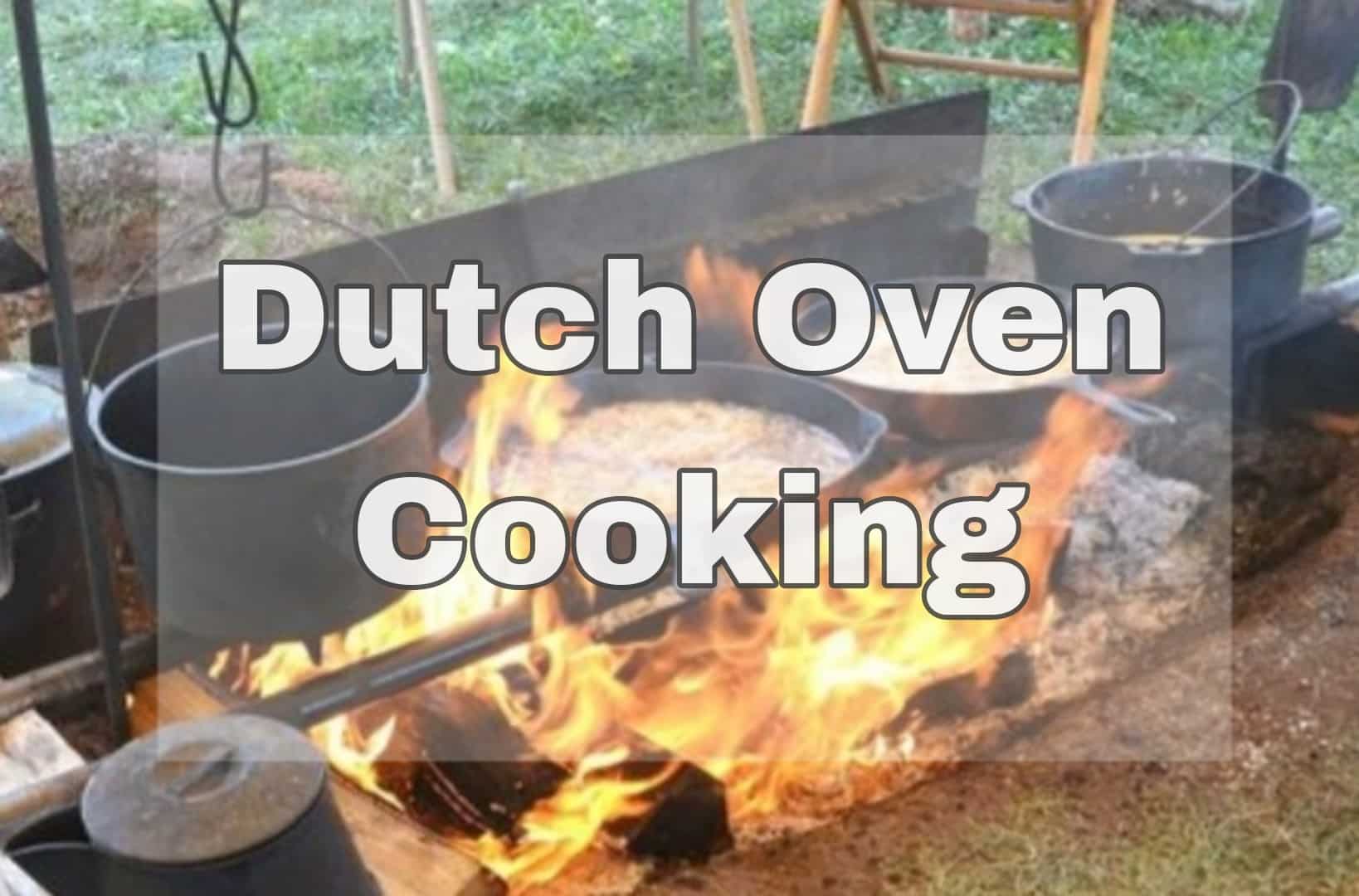 Dutch Oven & Camp Cooking
Ronald "Pork Chop" Mangum
Ron will be cooking from morning to evening every day breakfast, lunch and dinner. He will do breakfast casseroles, some kind of stew, soup or chili for lunch, and he will have cobblers or cakes in the evening times, as well as a main course.
During class Ron will go over seasoning cast iron, learning how to cook over an open fire, or in a traditional oven, as well as handouts on the charcoal temperatures and recipes that I have used in the past.
Ron will open the class up for instructional conversation with a hands on approach as well as teaching how to stack and or the uses of the lids of the Dutch ovens.
Ron will also go through the process of seasoning some cast iron as well as cleaning and maintaining the cast iron, with a small dip in to the history of cast iron and why it is still the best cooking surface today.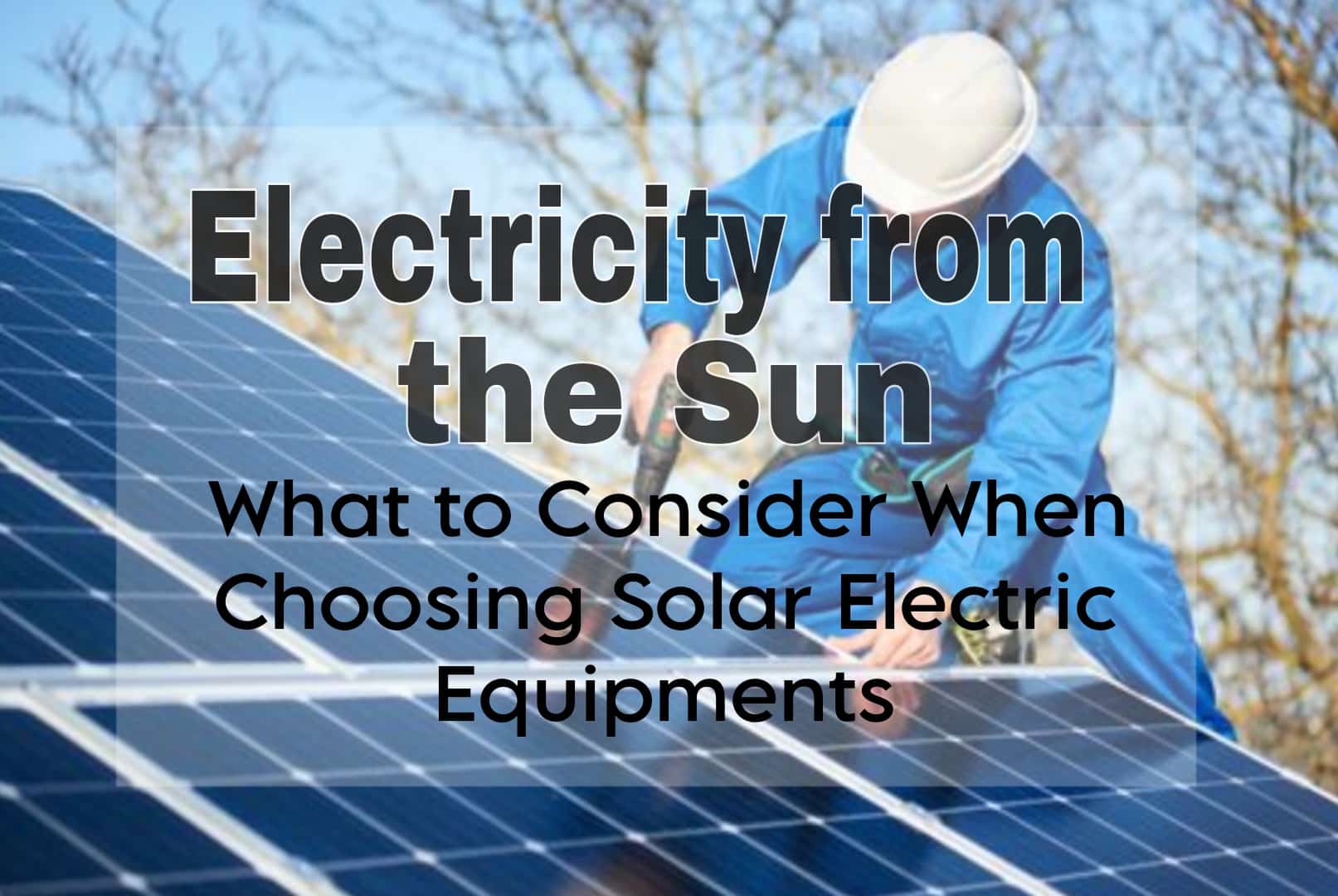 Electricity from the Sun: What to Consider When Choosing Solar Electric Equipment
Cynthia Kaminski
This presentation will briefly differentiate between Grid Tie Solar and Off Grid Solar.  The majority of the presentation will discuss planning for a successful Off Grid Solar installation.  Topics covered include site selection, panel options, battery options and best situation application, home appliance selection, how to calculate and plan power usage, limitations of off grid, and performance of systems in different seasons.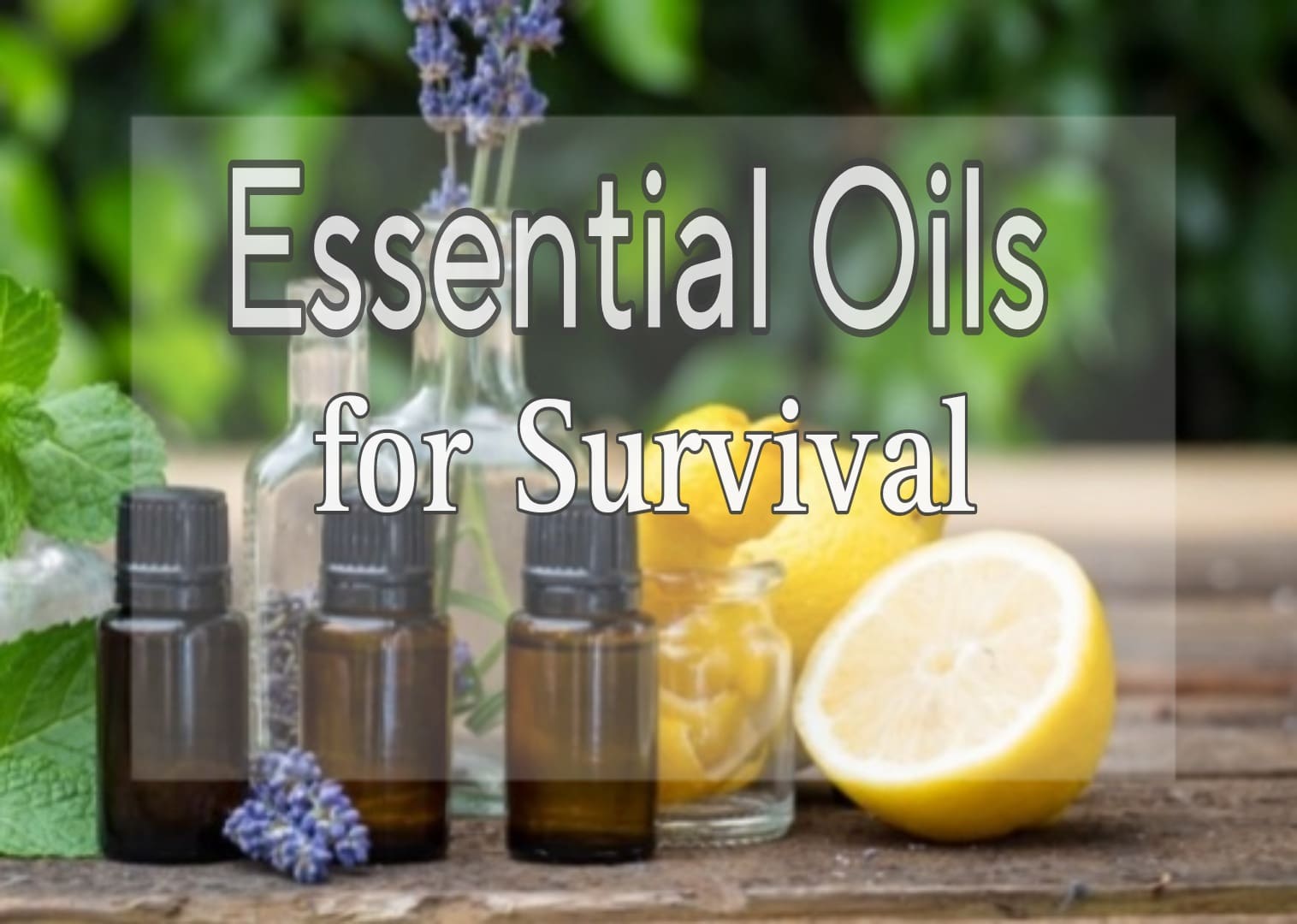 Essential Oils for Survival
Jason Negrin

If and when we lose access to pharmacies and hospitals, we will have no other way to keep safe and healthy than with the old ways with plants. The relationship humans have with the plant kingdom is largely unknown to most.
For every condition, there is a plant remedy. Only a small percentage of people study and practice plant medicine today. It is this workshop's mission to introduce or further the knowledge of how we can benefit from plant medicine; Especially in survival-type, life or death scenarios.
The scope of the workshop covers two major topics: 1. Emergency first aid: How to use essential oils for yeast, mold, and fungal infections, how to treat burns and other skin conditions, respiratory issues, headaches and migraines, poison ivy and bug bites, nausea and indigestion, nerve and muscle pain, gain mental focus, how to disinfect, treat heartburn, toothaches, stop bleeding, handle insomnia and fevers, receive a burst of energy, and how to warm or cool the body. 2. Pest control: How to keep insects away from humans, horses and dogs, how to make rodent, spider and ant repellent, how to protect an area, and keep the garden safe from pests.
The information contained in this workshop is for all levels. Even advanced
practitioners will come away with new knowledge.
Every Prepper Needs a Home-Based Business
Forrest Garvin
Self-sufficiency is the ability to provide for one's needs without relying on external resources or support. In this sense, owning a home-based business is crucial to achieving self-sufficiency. It provides a source of income and allows individuals to be self-reliant regarding their career and financial security.
Topics include the following:
Financial preparedness: A home-based business can provide a secondary source of income, which can be especially important in times of financial uncertainty or crisis.
Independence and self-reliance: A home-based business allows individuals to control their income and career rather than relying on a traditional employer. This can be especially important for those who value independence and self-reliance.
Flexibility and convenience: A home-based business allows individuals to set their schedule and work at their own pace, which can be especially beneficial for those with families or other time commitments.
Lower overhead and startup costs: Starting a home-based business requires less upfront investment and has lower overhead costs than a traditional brick-and-mortar business.
Disaster preparedness: In a natural disaster or other emergencies, a home-based business may be able to continue operating even if traditional businesses are disrupted.
This class will also cover practical considerations for starting and running a home-based business, such as selecting a business idea, marketing, and sales strategies, and financial management.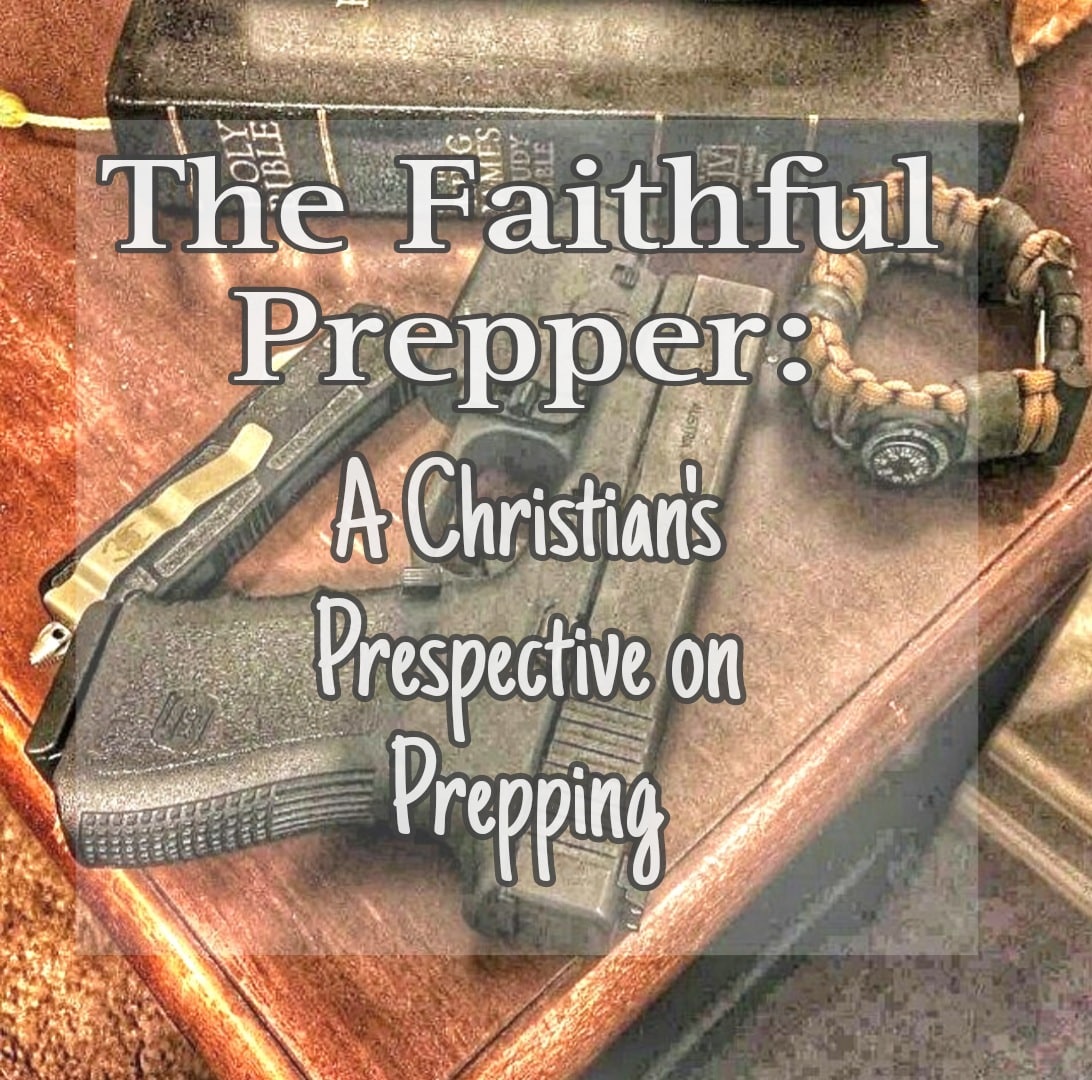 (The) Faithful Prepper: A Christian's Perspective on Prepping
Aden Tate
If you're new to prepping, you may have found yourself wondering if what you're doing is a lack of faith in God's provision. Is prepping Biblical? Can you engage in it without guilt? Is prepping choosing to live in a state of fear?
These are some of the questions that we are going to tackle, looking at what the Bible says that applies to these subjects. We look forward to seeing you there.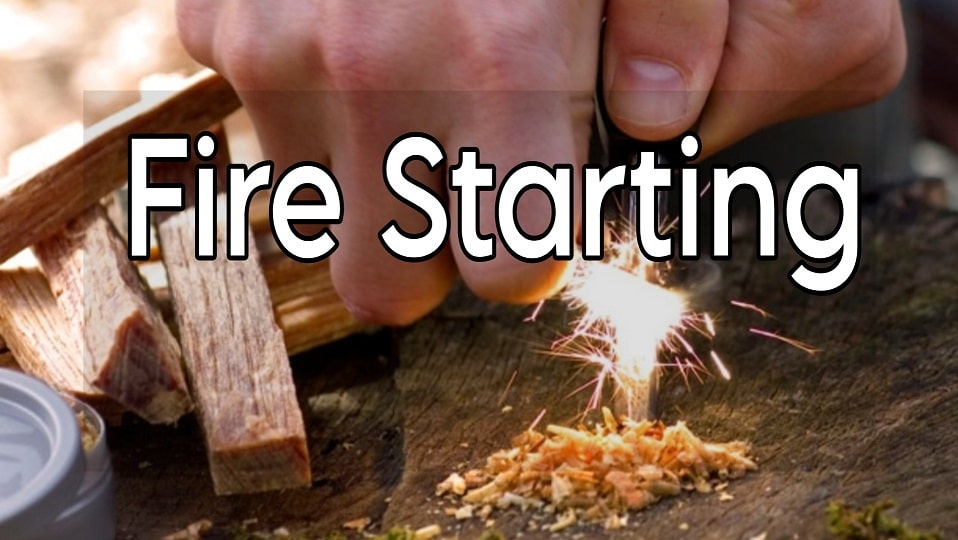 Fire Starting
Melvin Case
Knowing how to start a fire can be the difference between life and death in a survival situation. In this class you will learn  and multiple fire starting techniques for all scenarios, that could keep you warm, provide cooking for meals, safe drinking water, and even  signal for help.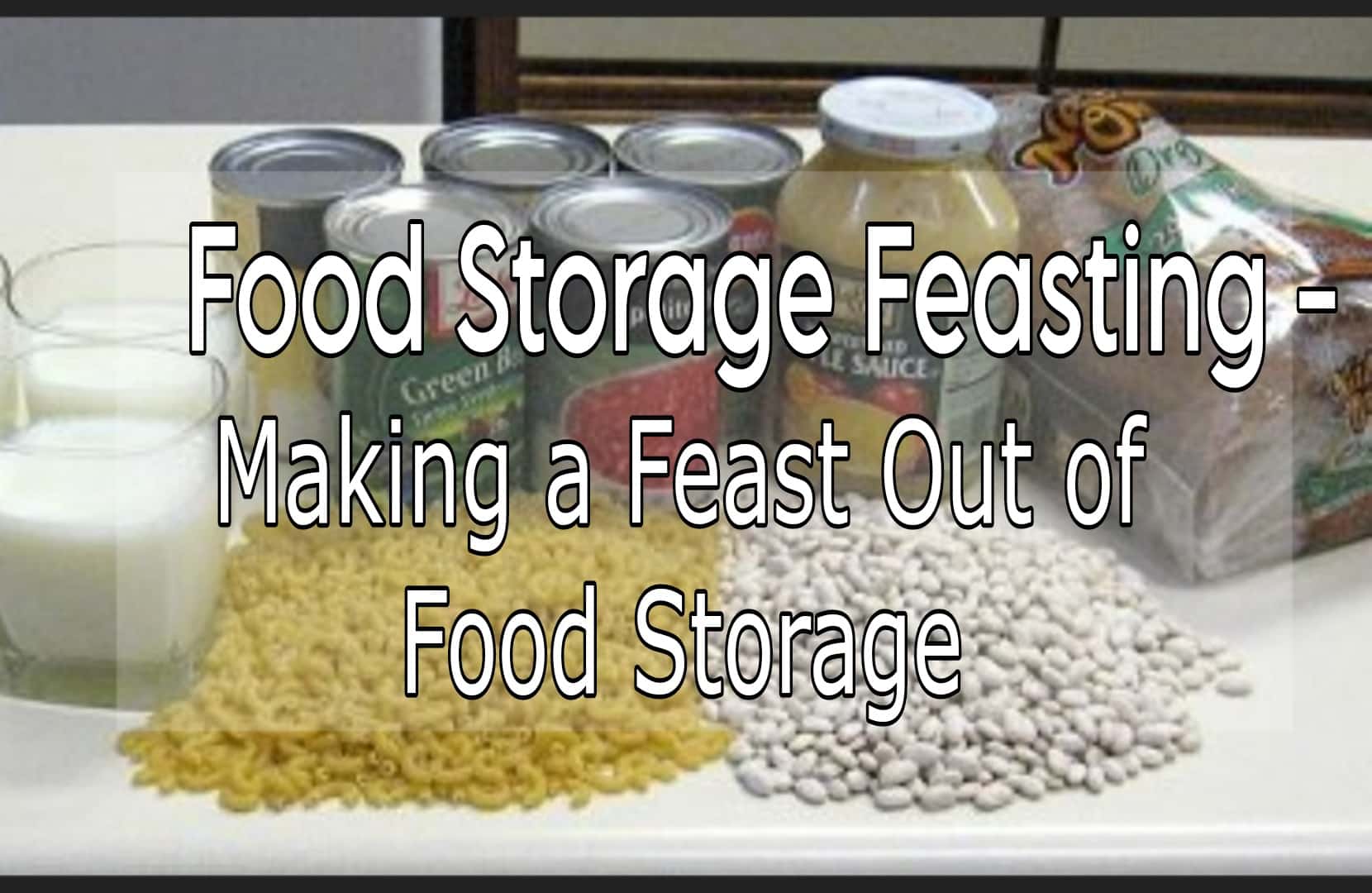 Food Storage Feasting – Making a Feast Out of Food Storage
Deb Davis  
Preparing meals from your long-term storage food shouldn't be a trial, especially when you're already in a crisis. And eating great tasting food, by using your food stores to their greatest potential, is a morale booster for your family and group, as well. 
Deb has been cooking, canning, and preparing food for a long time. Rice and beans may be basic fodder, but they don't have to be boring. She helps bring verve and zest to the routine requirements of daily food. She also points out how to modify the food for your body's best use.  
With Food Storage Feasting, Deb will teach you how to integrate long-shelf-life, common ingredients into your daily menu. As well as what to do when you need quick fixes on the run! Food can be fun, and learn how to make it, keep it, and enjoy it, with Food Storage Feasting!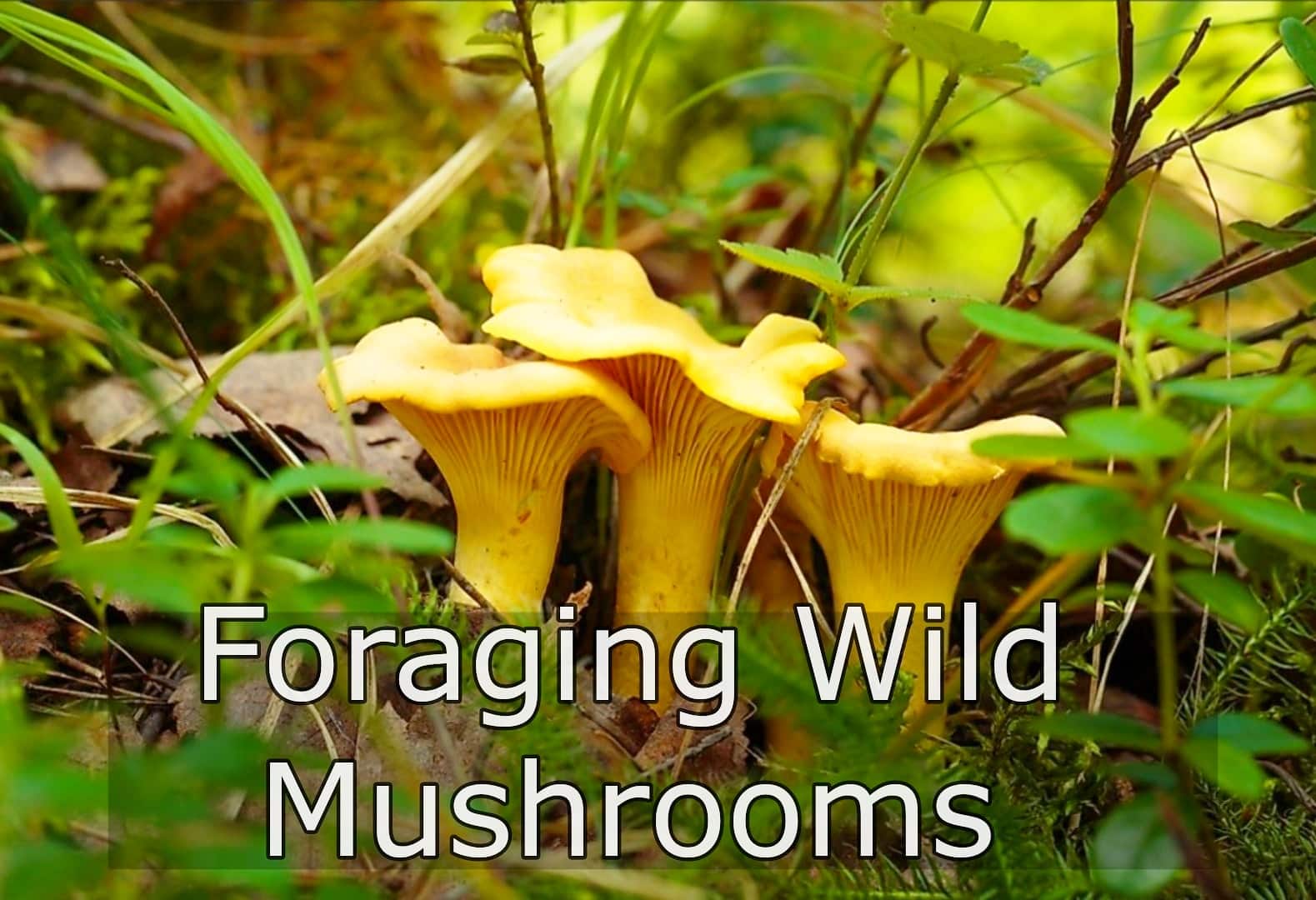 Foraging Wild Mushrooms
Jonathan Glauser
Learn about many of the healthy and nutritious wild edible mushrooms of our region.  Learn how to find, identify, and preserve some of the best mushrooms this area has to offer.  Mushroom foraging is a very valuable skill to have because you can supplement your protein and nutrition needs as well as find some of the most powerful medicine Nature has to offer…all for free!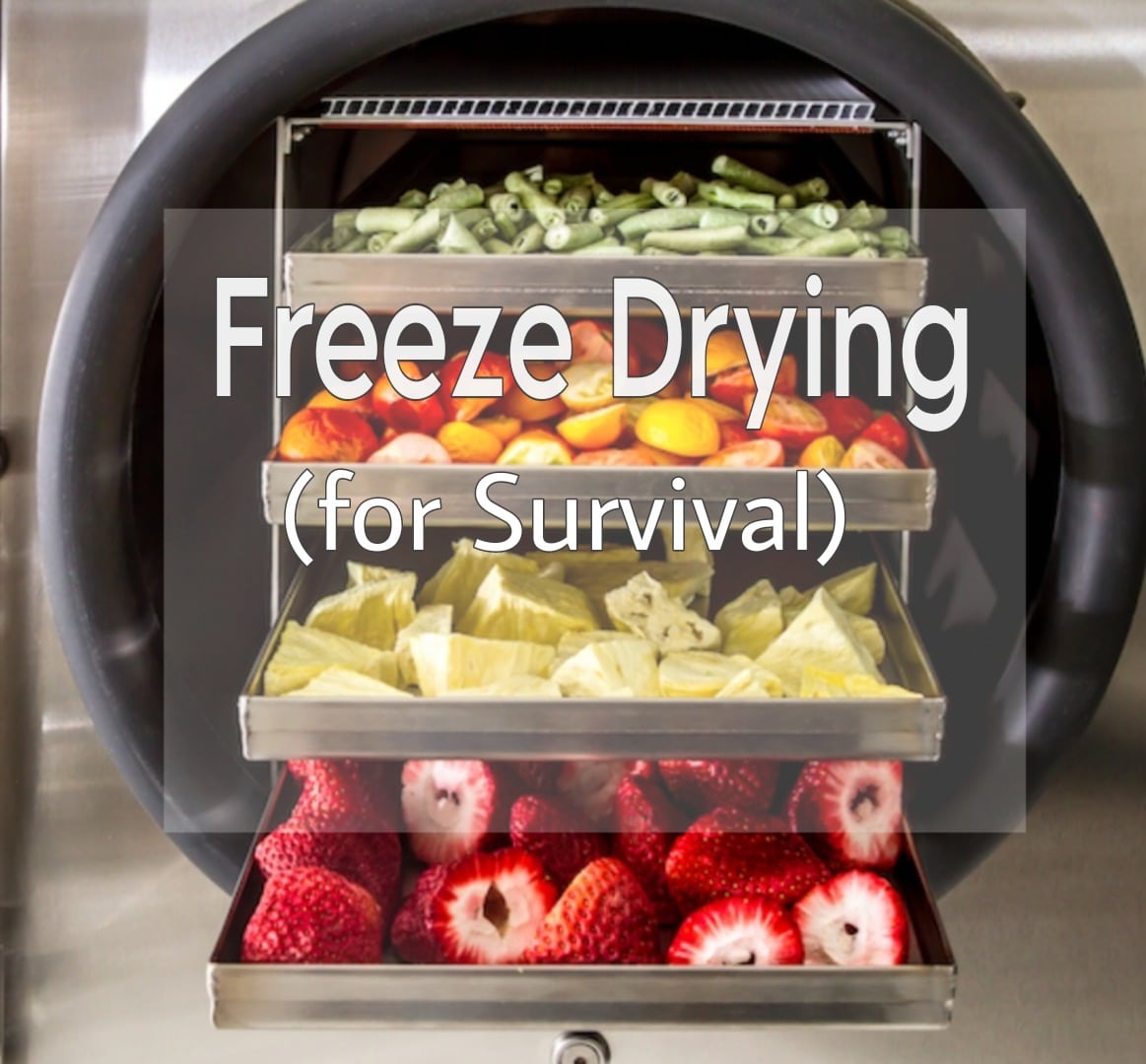 Freeze-Drying for Survival
Ryan Buford
With food prices on the rise and food security at a dismal low, the prepared are extending food preps beyond the foreseeable future. Freeze drying is a method of food preservation that is not new, but has recently emerged as a viable pre-emptive tool for long-term food storage at home.
Ryan Buford has been freeze drying food with a home freeze dryer for the past 5 years and recently started a targeted freeze-dried food business. Lessons learned through experimentation and execution will be shared as a teaching and learning experience unlike anything you'll find anywhere.
Learn from our mistakes and our successes. The knowledge relayed from personal experience will help you decide whether freeze drying is right for you – before you make the investment.
In this course you will learn:
What freeze drying is – and what it isn't
Nutritional value of freeze-dried foods
Flavor profiles and overcoming problems
What not to freeze dry
How and when to reconstitute
Storage and shelf-life benefits and drawbacks
Effective volumes of food preservation at full operation
Timelines, space requirements, and energy consumption
Cost-benefit-analysis of owning your own freeze dryer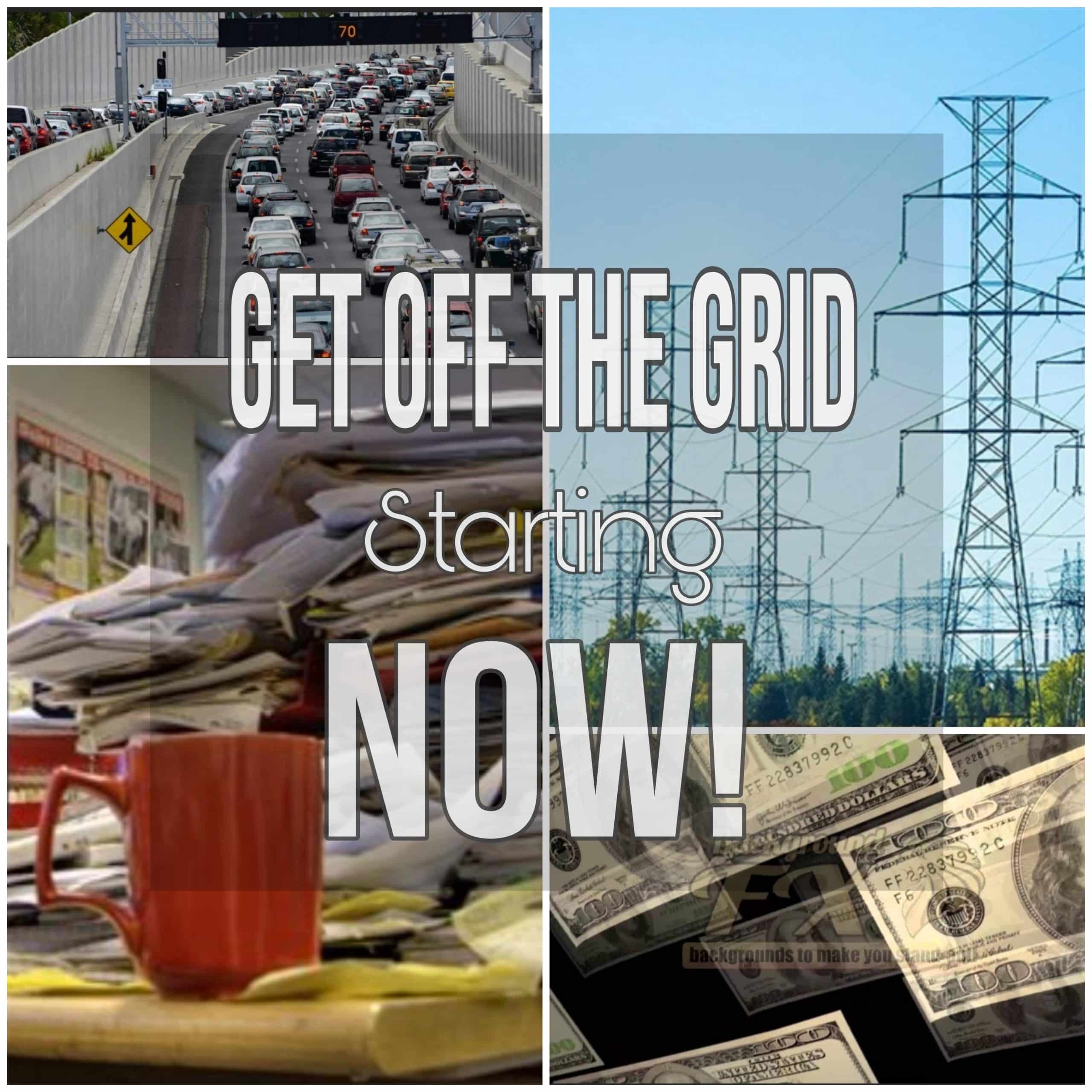 Get Off the Grid- Starting Now.
Rick Austin
If you are worried about inflation, the cost and availability of food,  keeping your job, the price of fuel, and the coming financial crash, you need to get off the grid- now!
When you Get Off Grid- It is not just about getting off the power grid- It is about getting off the currency grid, the work grid, the commute grid, and the food grid.
Getting off the Grid is not about saving the planet  – It's about saving yourself.  It's about saving your own economic freedom,  freedom from stress, freedom from debt, freedom from slavery, freedom from banks and bosses, freedom from the poisonous in our industrial food system, freedom from the health care system,  and the freedom of your own long term security.  
Ultimately getting off the grid, creates security and  happiness. 
You can get off the grid, starting now- by doing simple things that will save you lots of money. And you don't need to spend $40,000 on solar panels to do it.
Find out how Rick Austin and Survivor Jane got off the grid- and how you can too. Starting Right Now!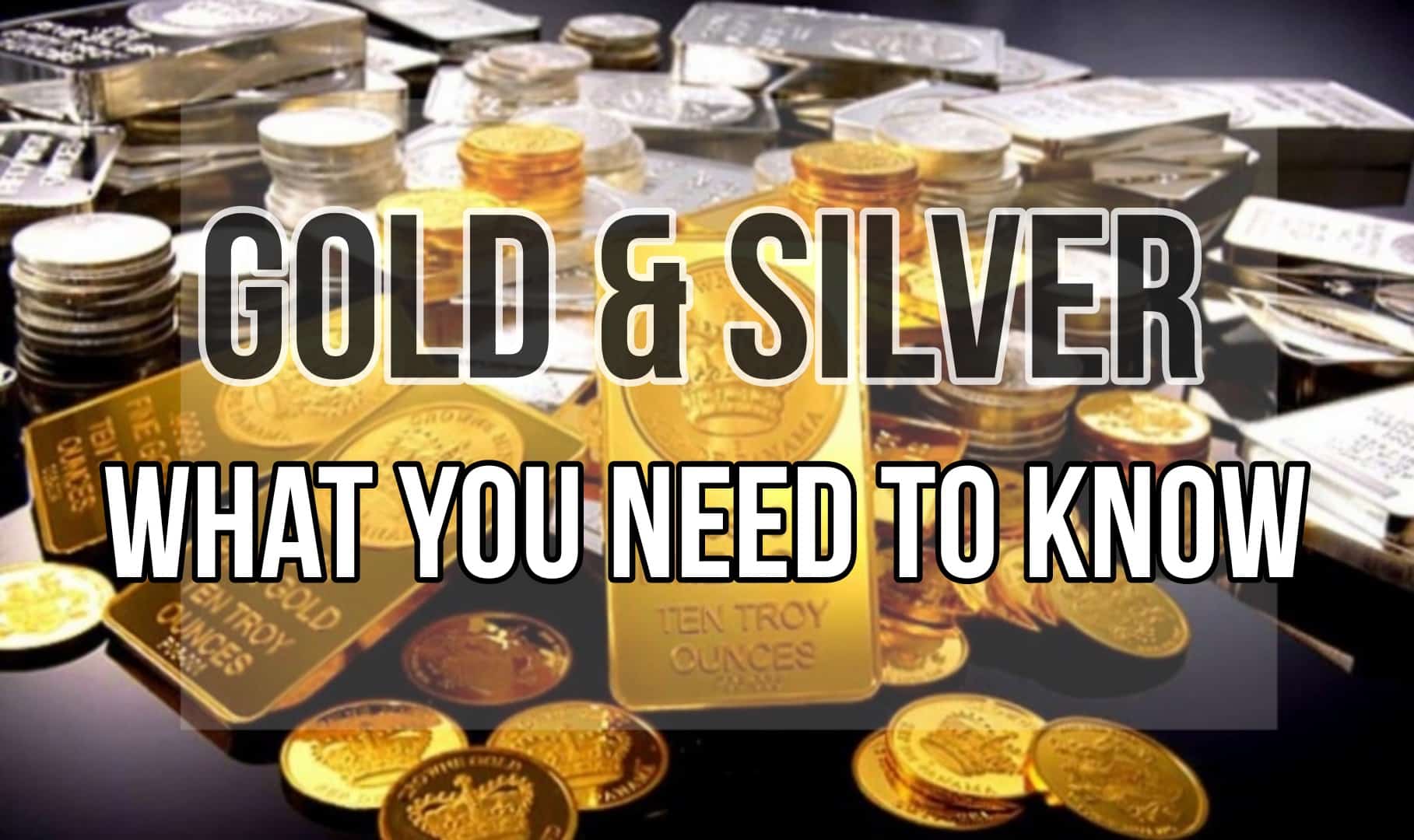 Gold & Silver – What You Need to Know
Rodney Parker
In this class we will look at the power of purchasing of the dollar in relation to gold and silver since the Federal Reserve was created in 1913 and compare how the cost of living has changed.
You will learn what Sound Money is,  and the Reasons to own it.
Find out how you can get:
Hedge against poor government decisions

Protection from potential economic collapse

Wealth Accumulation

Wealth Protection

Portfolio Diversification

Coin Collecting
Questions that will be answered:
Where should I buy it?

Who should I trust?

What should I buy?

How do I get more of it?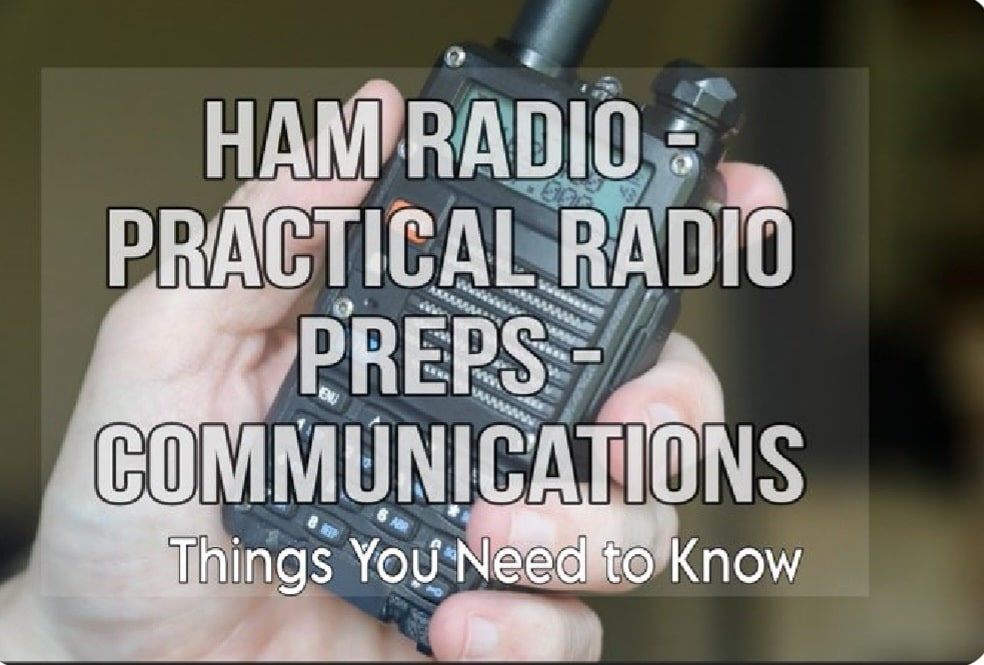 Ham Radio -Practical Radio Preps- Communications – Stuff You Need to Know
Tighe Kuykendall
Become a communications asset!
Join me as we talk about the basics of communications and how you can stay informed and connected with family, friends, neighbors, and others across your state or across the country, no matter what the circumstances.
We'll discuss licensing, radio equipment including low cost shortwave receivers, improvised and homemade antennas, radio direction finding, communications procedures, and how to practice your radio skills.
And if you are not sure what to do with your new radio, we'll go through programming examples for some common models and how you can get on the air to practice, along with how to build your own Comms Go Bag.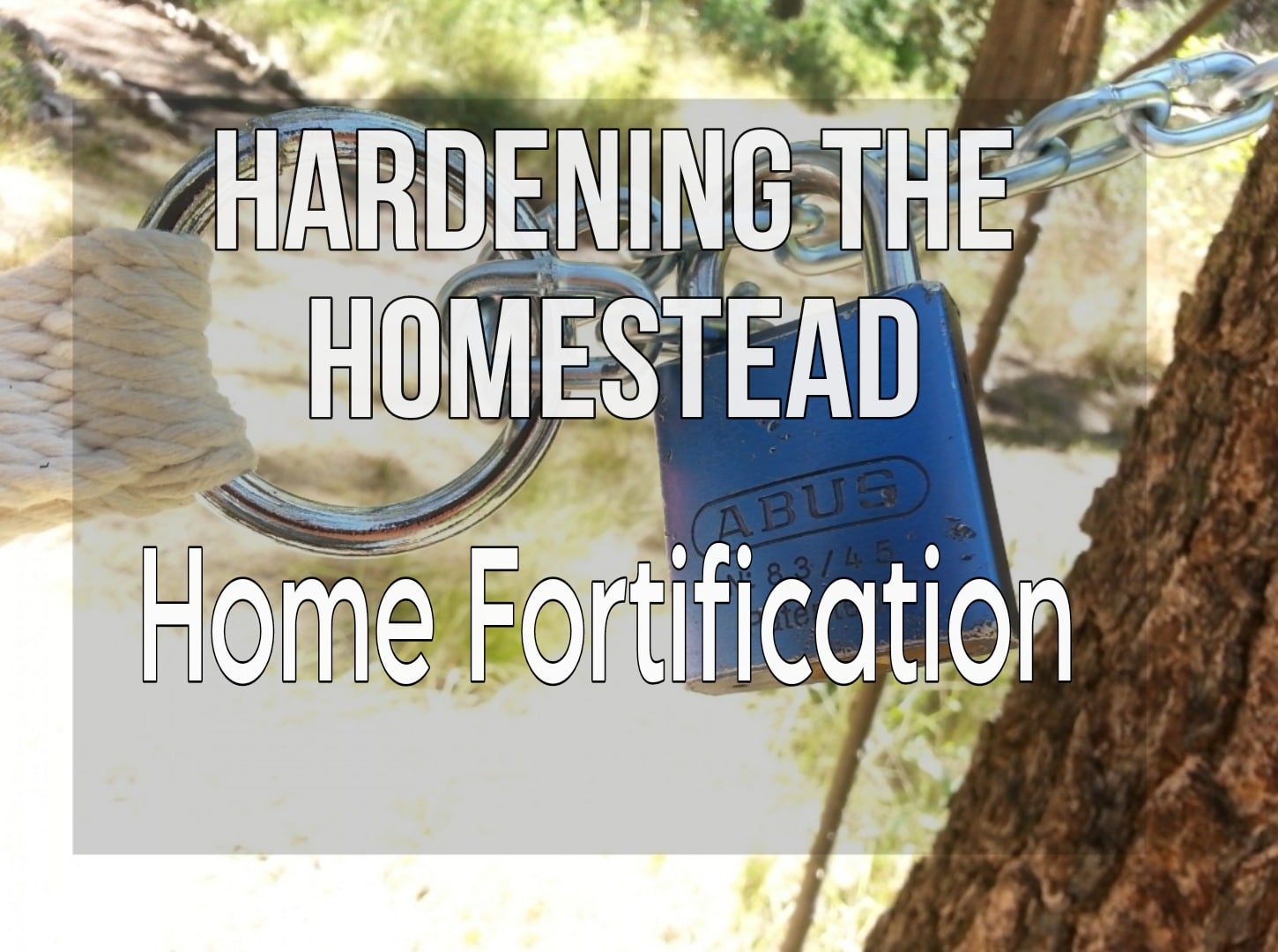 Hardening the Homestead- Home Fortification
Instructor Wes
Hardening The Homestead is designed to give home and property owners an understanding of the realistic threats they face in an everyday environment and help generate adequate, economic solutions to their particular security situations. There will be a PowerPoint presentation followed by a group discussion and a question and answer dialog to close.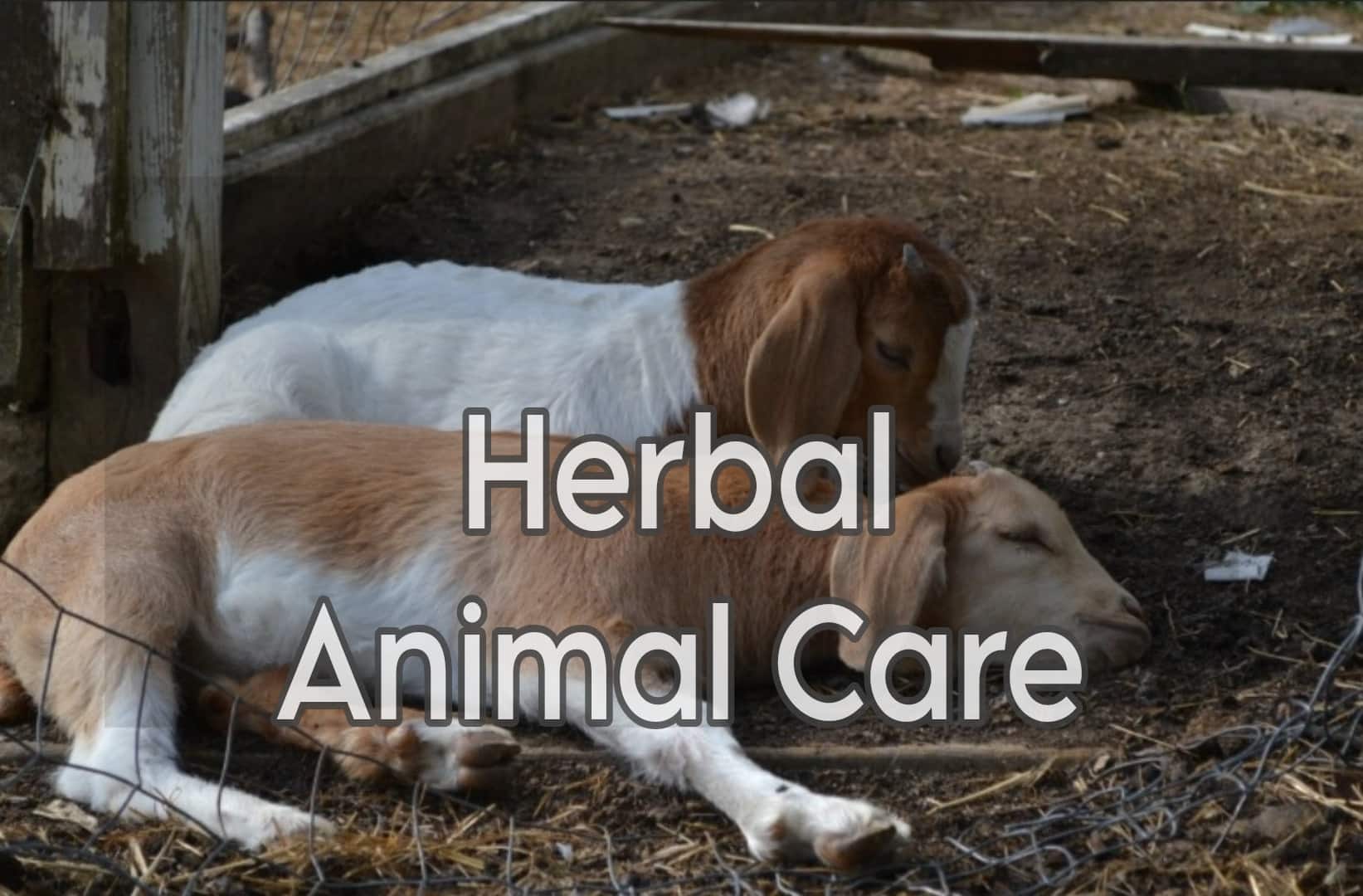 Herbal Animal Care
Dr. Amanda Cartwright
Do you have pets or livestock animals?  What is your first thought when they are going through a minor or major health crisis?  Call the Veterinarian?    What if you can't afford a veterinarian visit or there is not veterinarian to call?  A great solution is to grow herbs and know how to use them for your animals!
Many people do not realize there are herbs that can help with poisoning, snakebites, burns, wounds, allergies, other animal attacks, etc.  Many people have successfully saved an animal from a dire medical emergency with only their knowledge of herbs they grow!  Even if you never need this information, it is good to have this wisdom in the times we are now living in.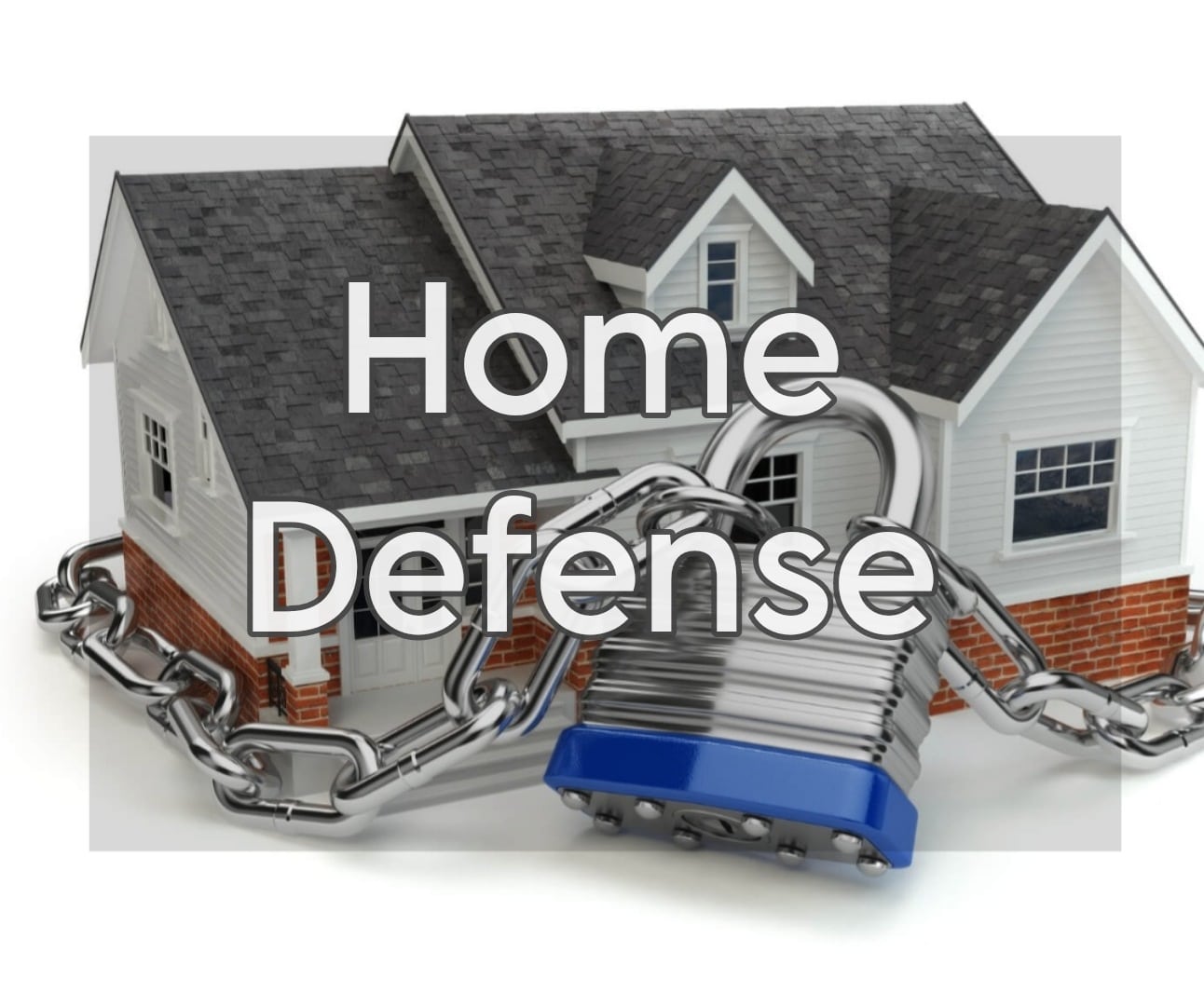 Home Defense
Nicolle Wallace
Our Home Defense Course will delve into just what it takes to keep your most valuable assets safe. These assets are your spouse, kids, and friends. Property can be replaced through your insurance policies, but a life and mental anguish is something which can never be fully recovered from.
We all have watched the news and seen how violent crimes are on the rise, especially since politicians are cutting the budgets of our local Law Enforcement Officers and allowing convicted violent criminals to be released from prisons.
These same politicians understand the threat and live inside homes surrounded by fences, protected by strong men and women who carry firearms that you could never be allowed to own, and have the most expensive Security Systems available.
Here are the topics we will discuss:
The Criminal's Profile
The Sheep Dog
Perimeter Security
Emergency Kits
Inside of your Home
Outside of your Home
Have a Plan
Firearms & Equipment
Firearms are not your only choice for Home Defense. But they are the most effective. Bad Guys typically stop their attack once they have been shot multiple times.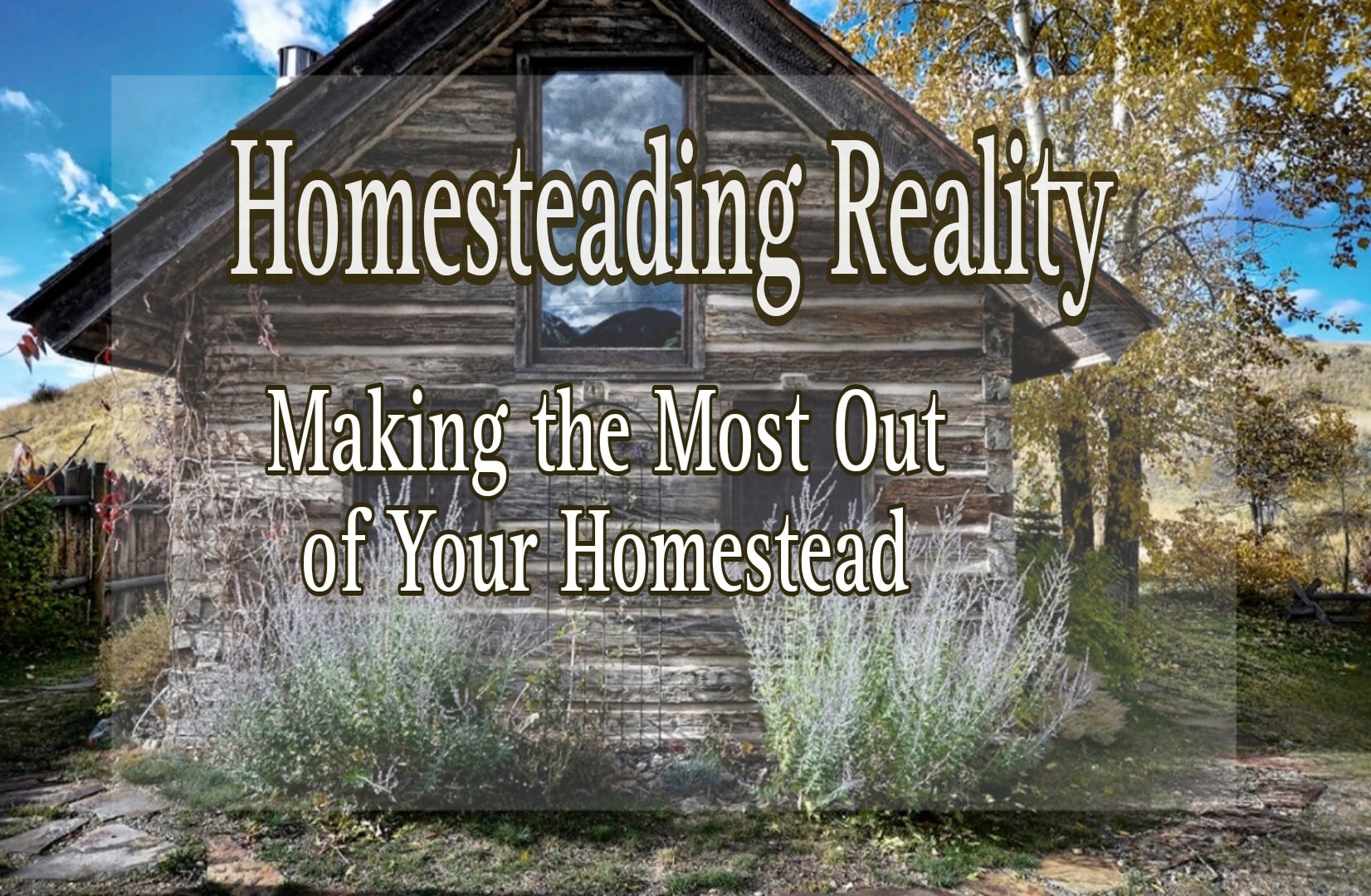 Homesteading Reality- Making the Most Out of Your Homestead
Survivor Jane
After 15 years of homesteading, Jane has learned that all that glitters is not gold. All those pictures, videos, and posts you see on social media, of beautiful ranch-style houses, with green grounds peppered with flocks of ducks, cute baby chicks and bunnies, and innovative DIY projects, are only part of the tale.
Jane will share the other part – the reality of what really happens as she and hubby, Rick Austin; full-time homesteaders and, self-reliant solely on how successful their endeavors are, meet the challenges of off-grid living.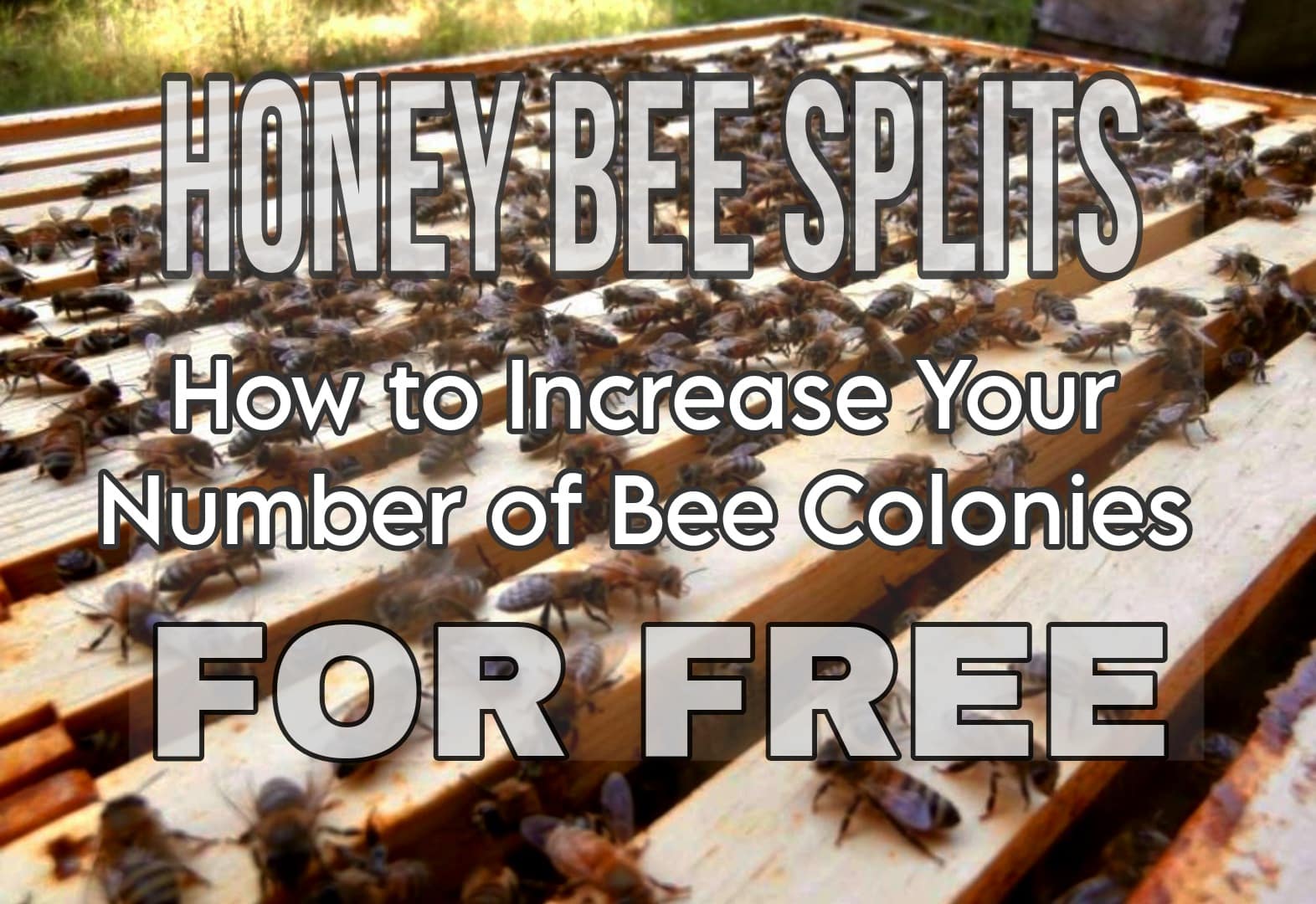 Honey Bee Splits – How to Increase Your Number of Bee Colonies- For Free!
Greg New
Want to learn to grow free bees and never have to rely on purchasing bees again? I will teach you how in this class. My name is Greg and I have been keeping bees for nine years. Over the years I have grown my apiary from 2 colonies to just over forty. I haven't bought a single queen, package or nuc in the five years since my mentor taught me how to split hives.
In my class, I will teach you how to split hives to increase the number of colonies in your bee yard, prevent swarming, produce fresh healthy queens, or to sell nucs or queens for profit. We will discuss components of a split, techniques and timelines for splitting, recombining bees, and necessary equipment for splitting.
This class will be an advanced class. New beekeepers should attend my intro to keeping bees class before attending the split class.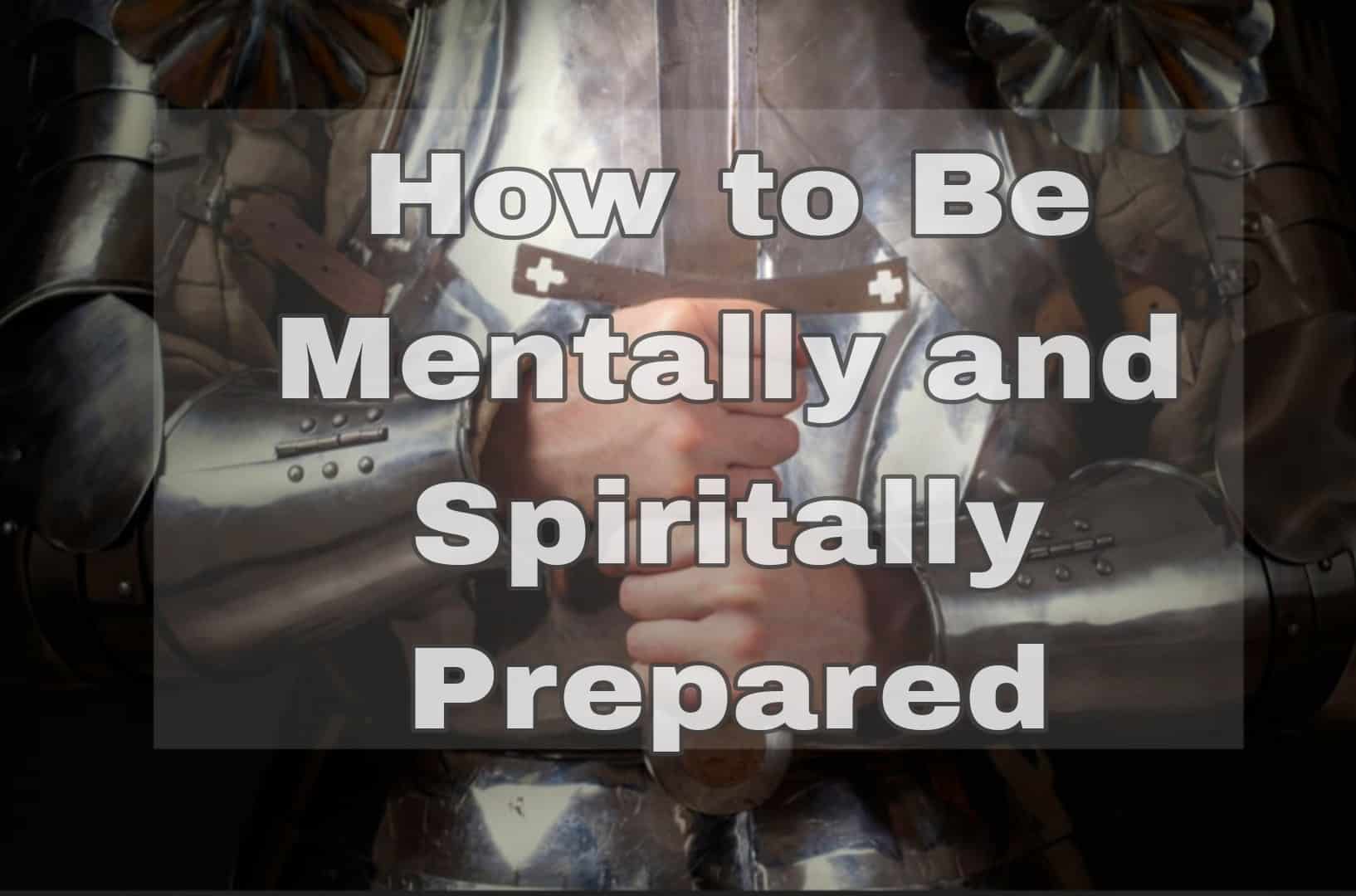 How to Be Mentally and Spiritually Prepared for the Worst
Dr. Rex Walker
The whole world is on the verge of chaos. Inflation, the economy, and the stability of our society are all on the precipice of total collapse.
There are many people who are prepared and are continuing to prepare for what could be the worst times of our lives and possibly the worst that America has ever seen.
But most people are not Spiritually or mentally prepared to be isolated or cut off from the world or information. Are you ready? It could happen in a moment's notice. THE BEST TOOL AND RESOURCE THAT GOD HAS GIVEN YOU IS YOU!. Are you prepared to lead and encourage others during difficult times? The importance is not to just survive, IT IS TO THRIVE!
Even under the most difficult conditions you can and should have hope and encouragement. BE PREPARED MENTALLY AND ESPECIALLY SPIRITUALLY. This is the key to ultimate preparedness!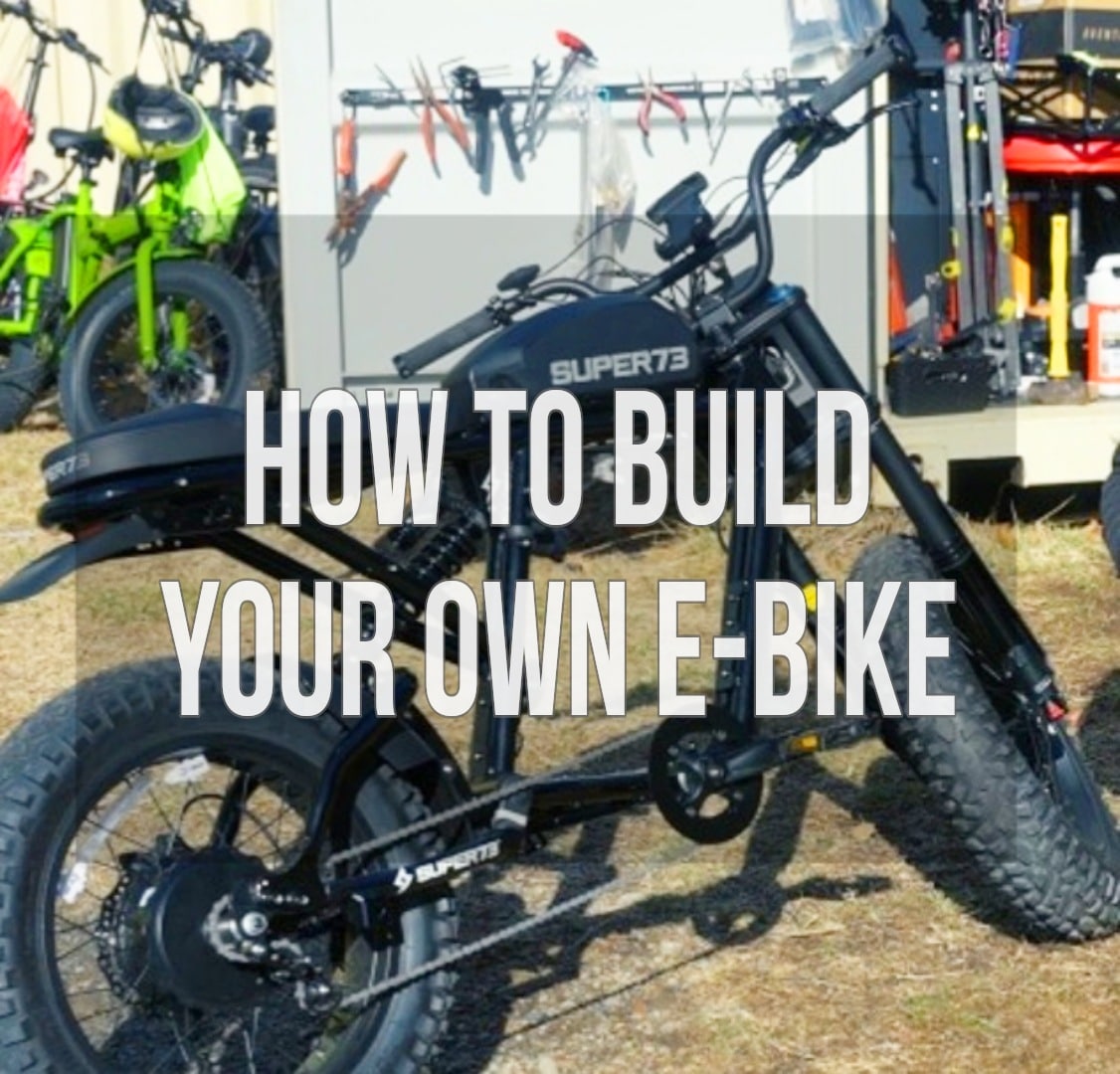 How to Build Your Own E-Bike
Brian (Rex) Slavin
Have you ever thought about building an (Electric) E-bike? Or how useful a silent vehicle could be for hunting, traveling, carrying adults or child passengers and medical supplies? 
Rex from ACE bikes demystifies electric bike conversions.  Showing how simple it can be to electrify almost any bicycle. You can find a plug and play E-bike kit almost anywhere from amazon to ebay. Anyone can make a functional electric (silent) vehicle in an afternoon. With a standard set of tools and a little foundational understanding, you too can build your very own. 30+mph and 100+ miles of range? Yes and yes. 
Bonus material… Rex shows a little known motor option that allows you to power your E-bike with almost any battery type and almost any voltage. From power tools, to car batteries, you always find the juice to get the job done. Having transportation when you need it, may just be the deciding factor in a life or death situation.  Everyone needs an E-bike in your life. Not to mention, they are super fun to ride! Bonus- what if you could plug anything in to your E-bike? From CPAPs to radios to you name it, we have that covered and we'll show you how.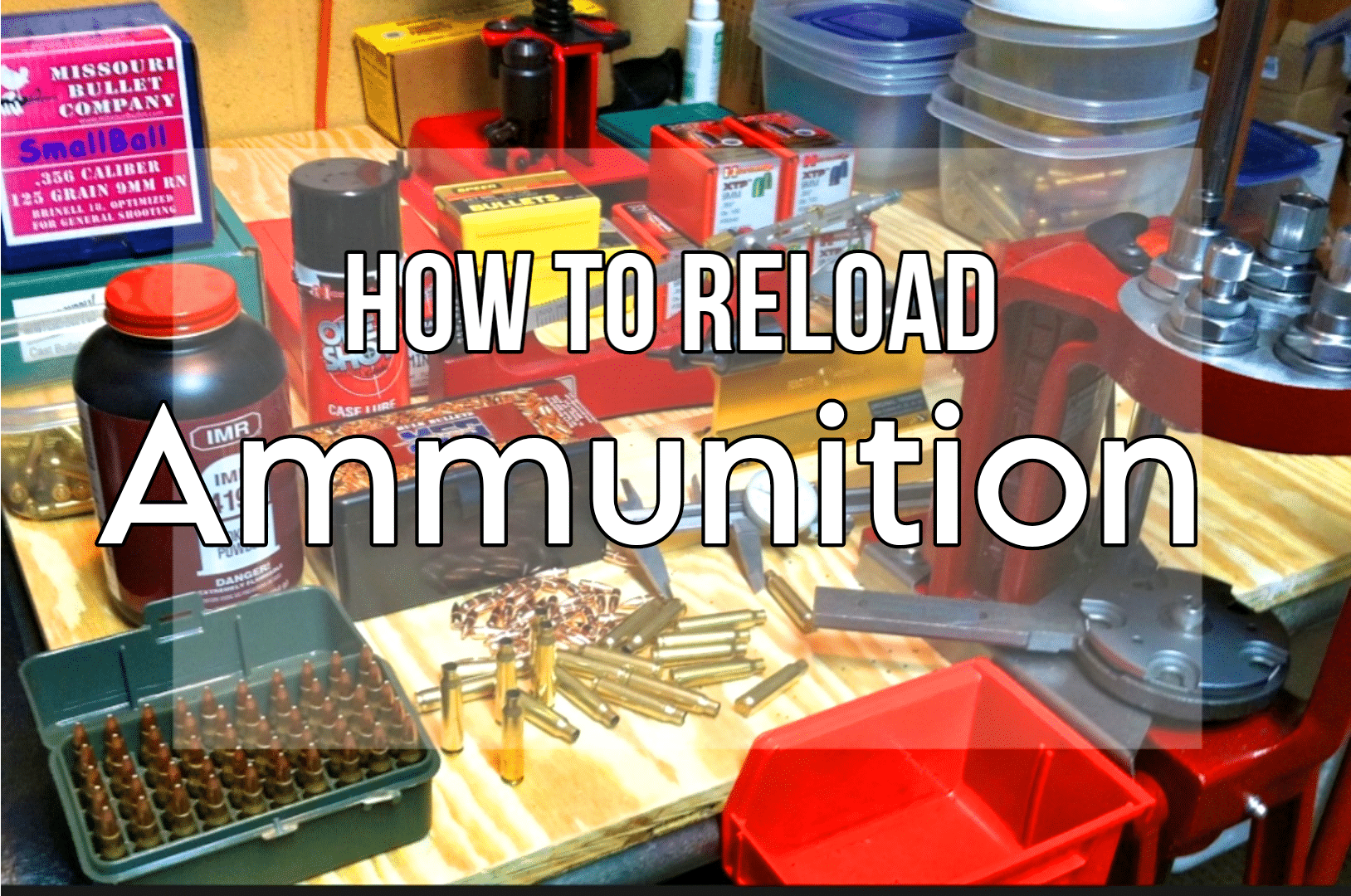 How to Reload Ammunition
Nik Davrados
Have you ever heard wondered about ammunition reloading?
Have you been curious about doing it yourself, but are intimidated by the unknown?
Have you gotten bogged down in all of the different equipment and processes?
Nik Davrados (Redeye Reloading) will tell you about the basic process and benefits of hand-loading your own ammunition, as well the best equipment selection to perform the basic process.
By the end of the class we will help everyone answer two important questions; is handloading for me, and can I do this? The former depends on you, but the latter is an overwhelming YES.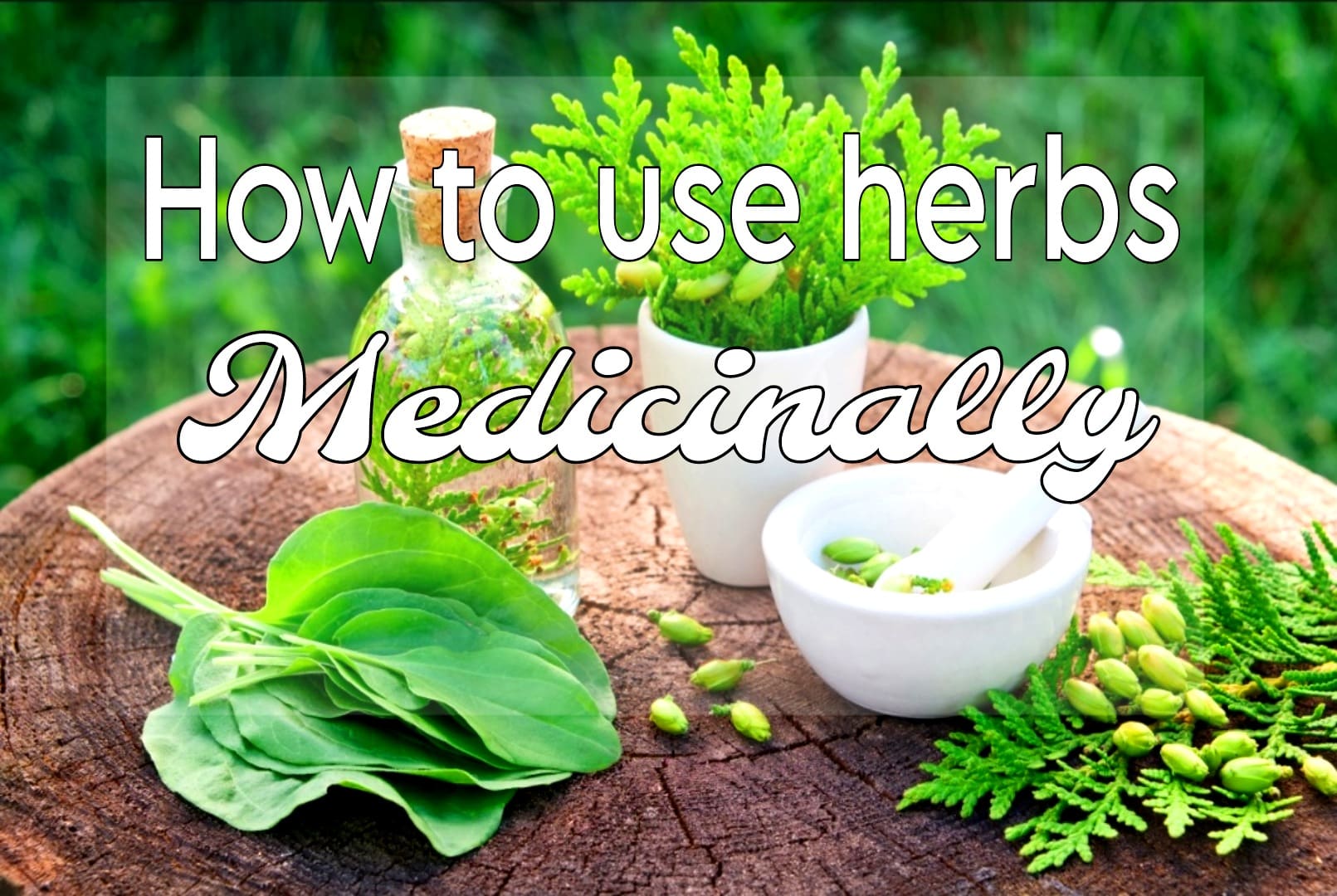 How To Use Herbs Medicinally
Dr. Amanda Cartwright
As preppers, we prepare for many things.  Sometimes we unfortunately take our health for granted.  What will you do in a survival situation when there is a medical emergency or have an allergic reaction to a simple bee sting?  Many herbs grow in your backyard and are known as "weeds" to most people.  These are invaluable in a survival situation.  
Amanda will discuss how to use these herbs medicinally.  Whether it is making an infusion (tea), decoction, poultice, salve, or tincture, learning how to use herbs can help many situations.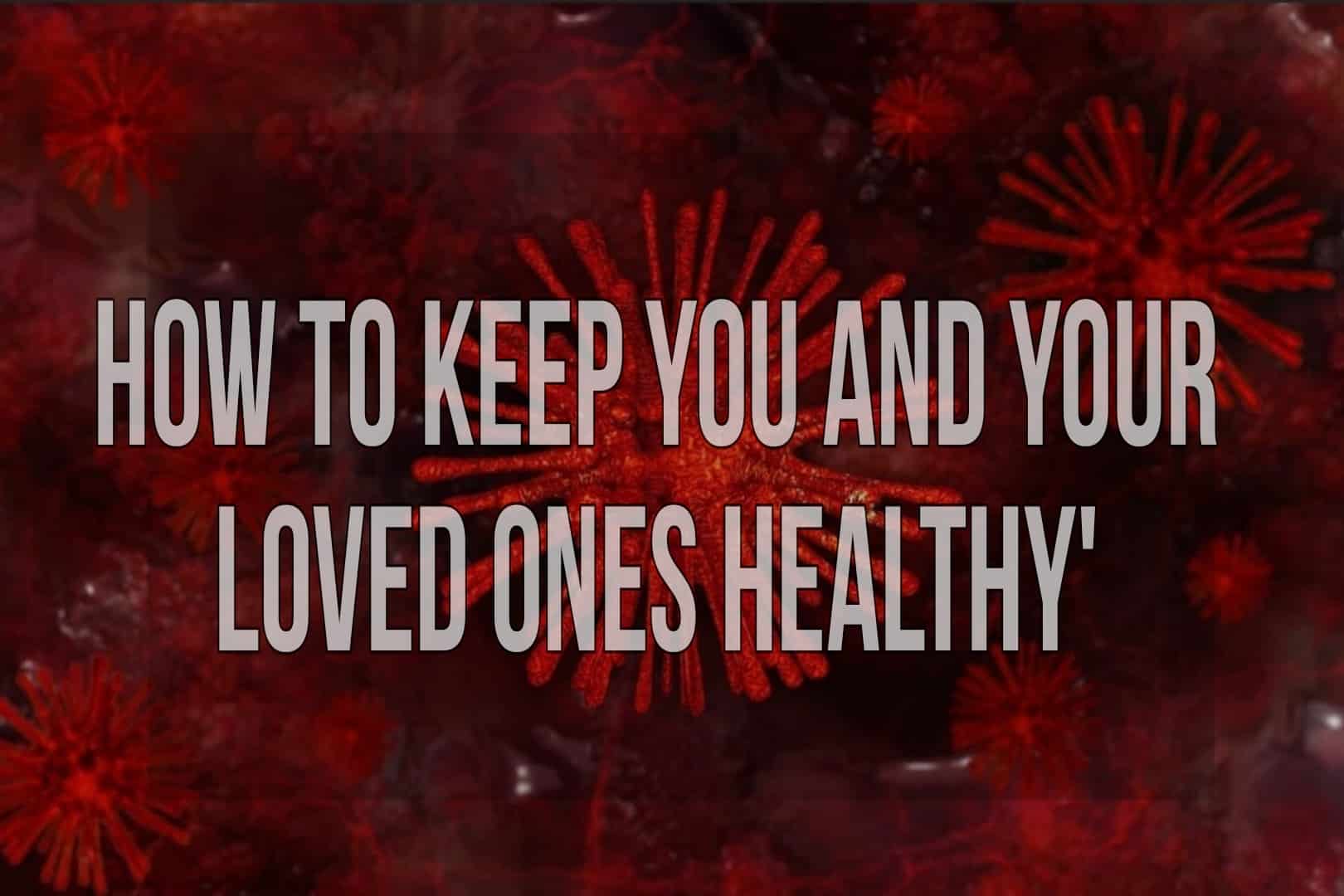 Immunity:  How to keep you and your loved ones healthy
 Shanais Pelka
Immunity discusses our immune system in detail, pathogens, the terrain theory, and what to do to keep yourself and your loved ones healthy.  This course details how to balance your body to achieve enhanced immunity through nutrition, lifestyle tips, and daily supplementation.  We will discuss tonic herbs and mushrooms that you can grow yourself to support daily immunity, as well as herbs used for acute sickness.  We will discuss digestion,  the gut, the liver, and the adrenal glands for balanced immunity.
In this class, you will learn some important nutrition tips and herbal tea recipes to support overall immunity and wellness, as well as other herbal recipes for enhanced immune support during the cold and flu season.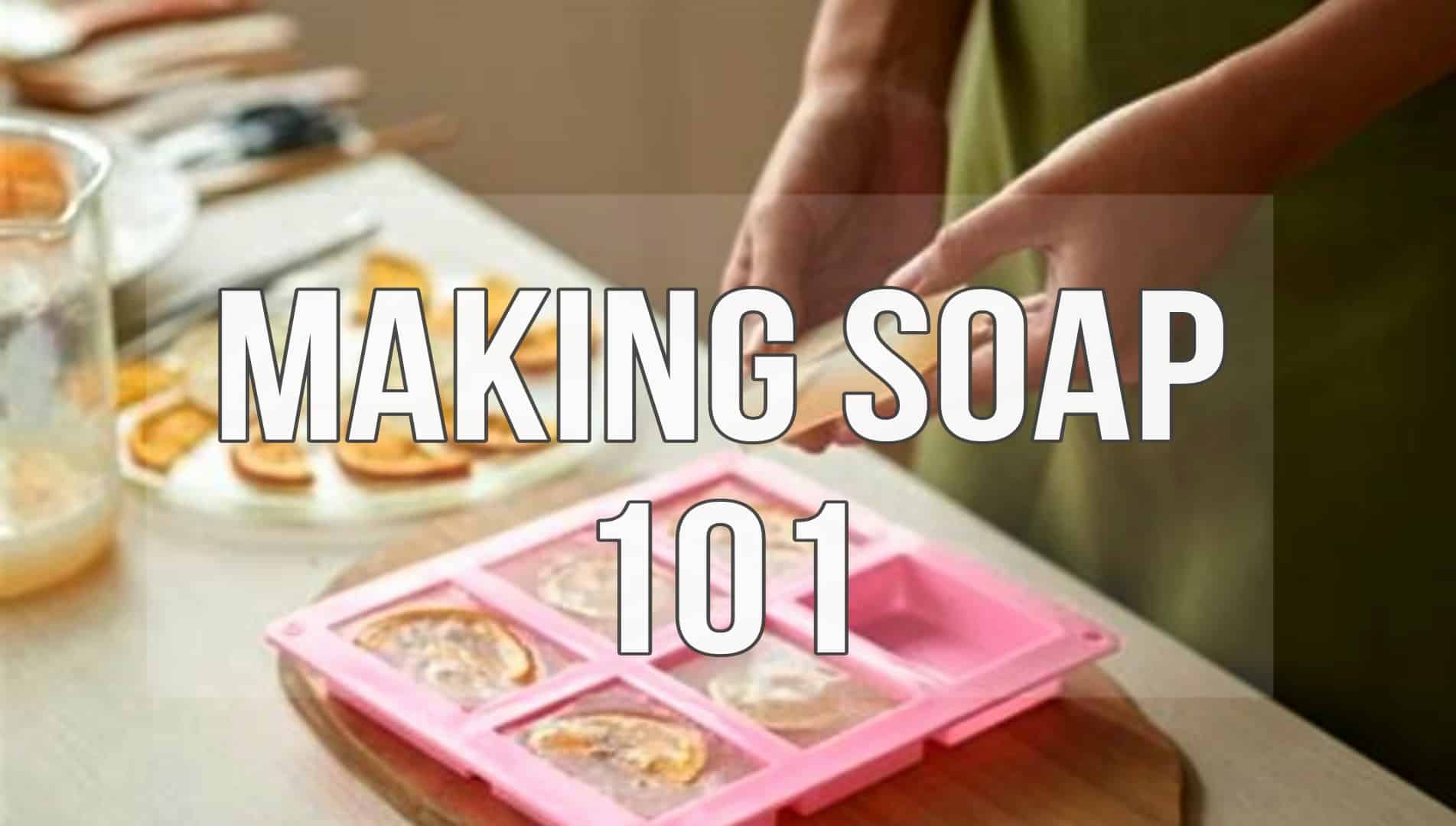 Making Soap 101
Gumby
Few people realize that the 3rd highest cause of cancer is said to be related to chemicals normally found in hygiene related products we use today in our homes, on ourselves and on our families. Learn to make something as simple and humble as your own soap. Imagine knowing exactly what is in it before using it? And in a true "you're on your own" long term situation, think about how important soap would be (or the lack of it).
In this class you'll learn how simple it is to make your own soap. You'll learn about the basic ingredients, how and why they work together, options for additives and the process itself.  I'll also explain the truth surrounding how "dangerous" lye really is. I'll provide you the knowledge to change a healthy and appropriate "fear" into "respect" for lye. I'll explain it's importance and how to safely handle it or produce your own if needed. After this class, you may never buy soap again! You'll know what of only 2 ingredients are needed and how to use them to make your own. Yeah, really.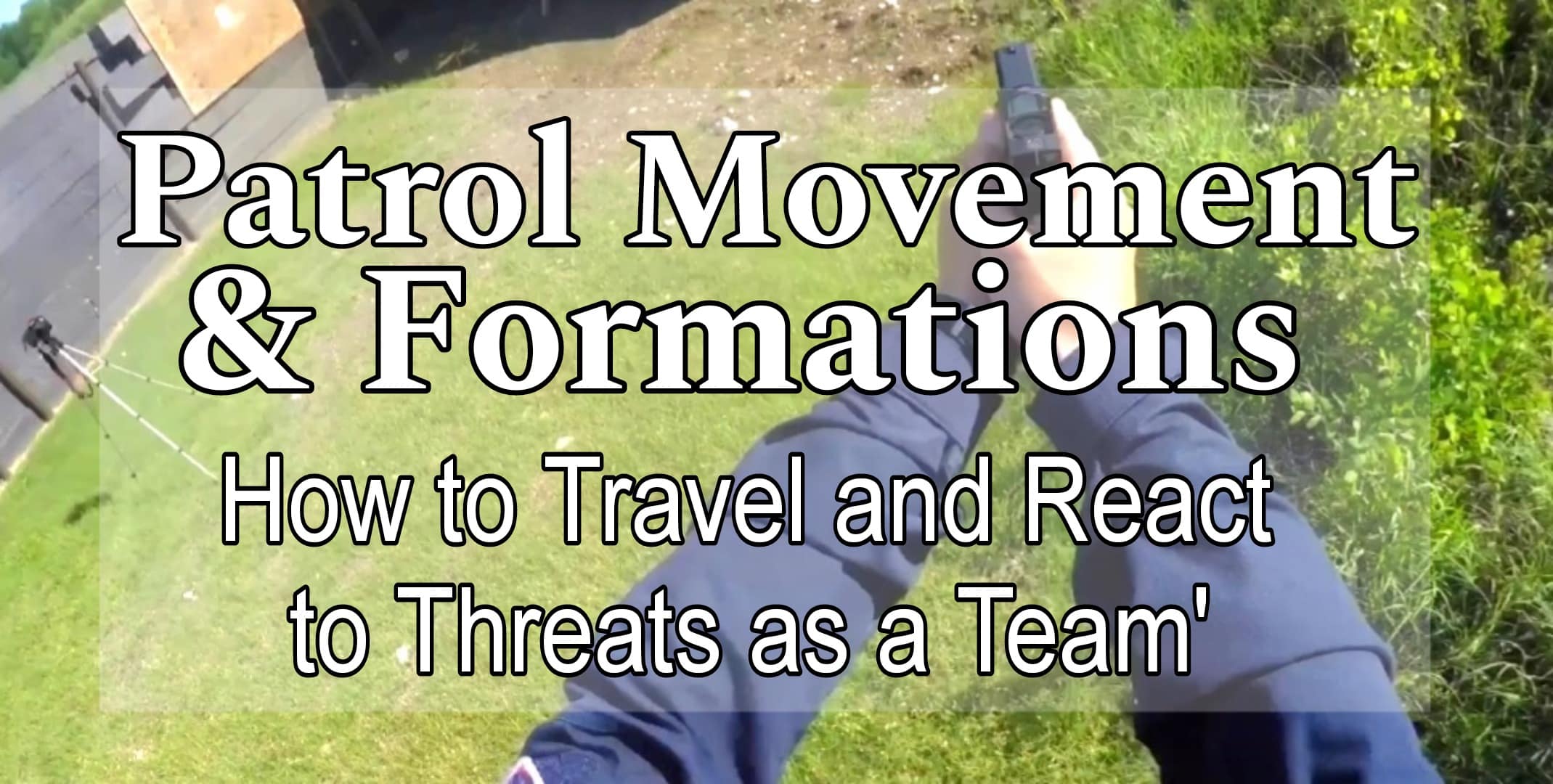 Patrol Movement & Formations- How to Travel and React to Threats as a Team
Kerry Alzner
In this class you will learn standard battle field movements and formations such as the Fire Team and the Squad Size Wedge, which are used when patrolling cross country. You will learn how to safely and properly travel as a team, as well as traveling over watch, and bounding overwatch.   These are the foundation for the basic battle drills known as Immediate Action Drills (IADs). The IADs teach members of the patrol how to re-act as a team, when contact with an enemy force is encountered, including how to react to being ambushed, or if you spot the enemy first. What actions do you take?
Basic Fire & Maneuver tactics will be taught from Fire Team movement, Buddy Teams and individual movements.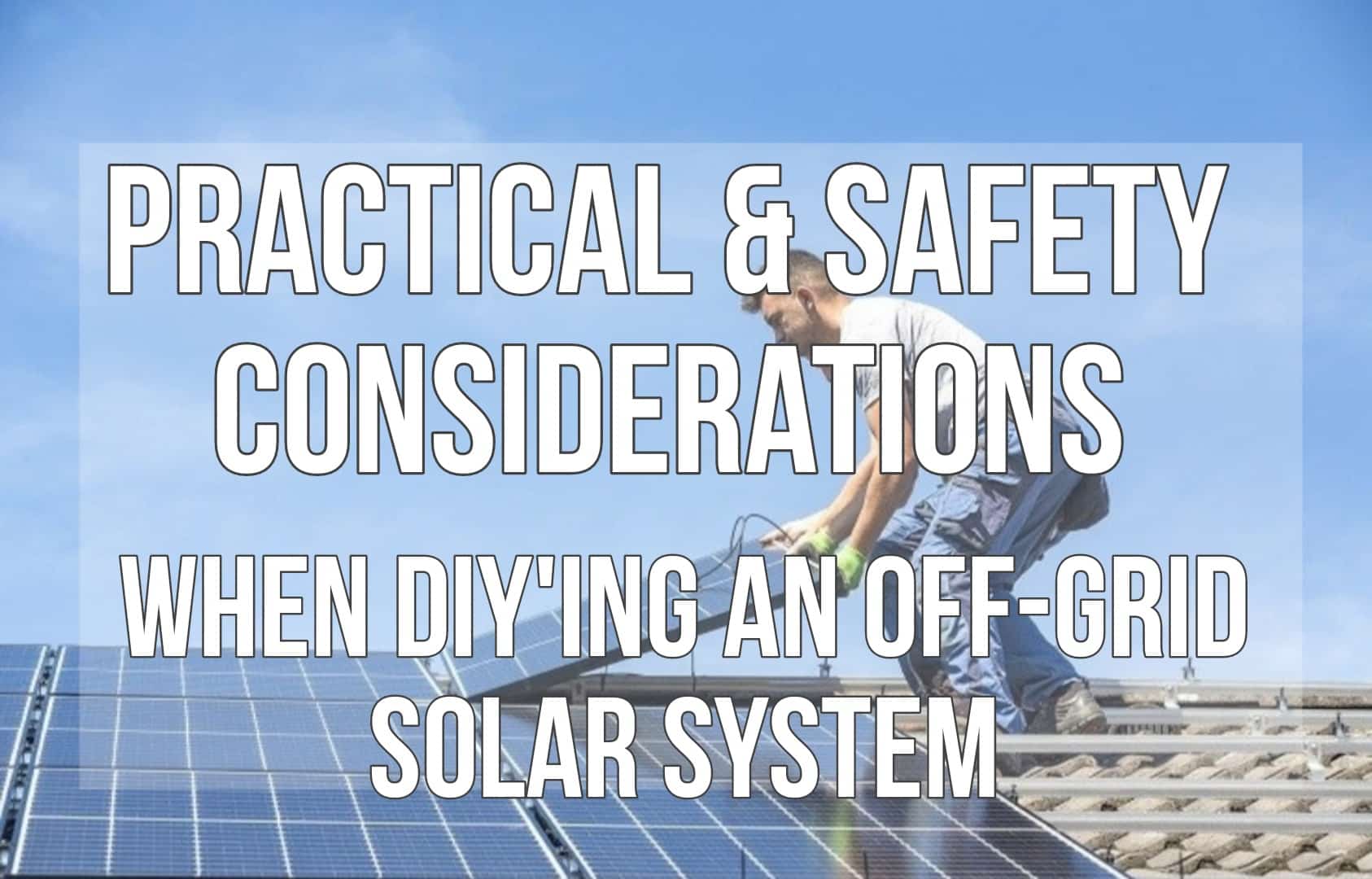 Practical and Safety Considerations When DIYing an Off Grid Solar System
Chris Bostion
This presentation will cover basic electrical safety including how to properly design battery banks at different voltages (12V, 24V, 48V), wiring in series vs parallel, how to select proper wire size, importance and placement of properly sized fuses and breakers, good crimps vs bad crimps, causes, cautions, and consequences of short cuts.
Primitive Wilderness Survival Skills
 Richard Cleveland
As preppers, we all know the importance of a well-stocked homestead, but as we know emergencies come in all shapes and sizes. Have you ever considered, having to "Bug Out," perhaps with very little?
Join Earth School's founder Richard Cleveland as he discusses the realities of Primitive Survival and how it relates to prepping.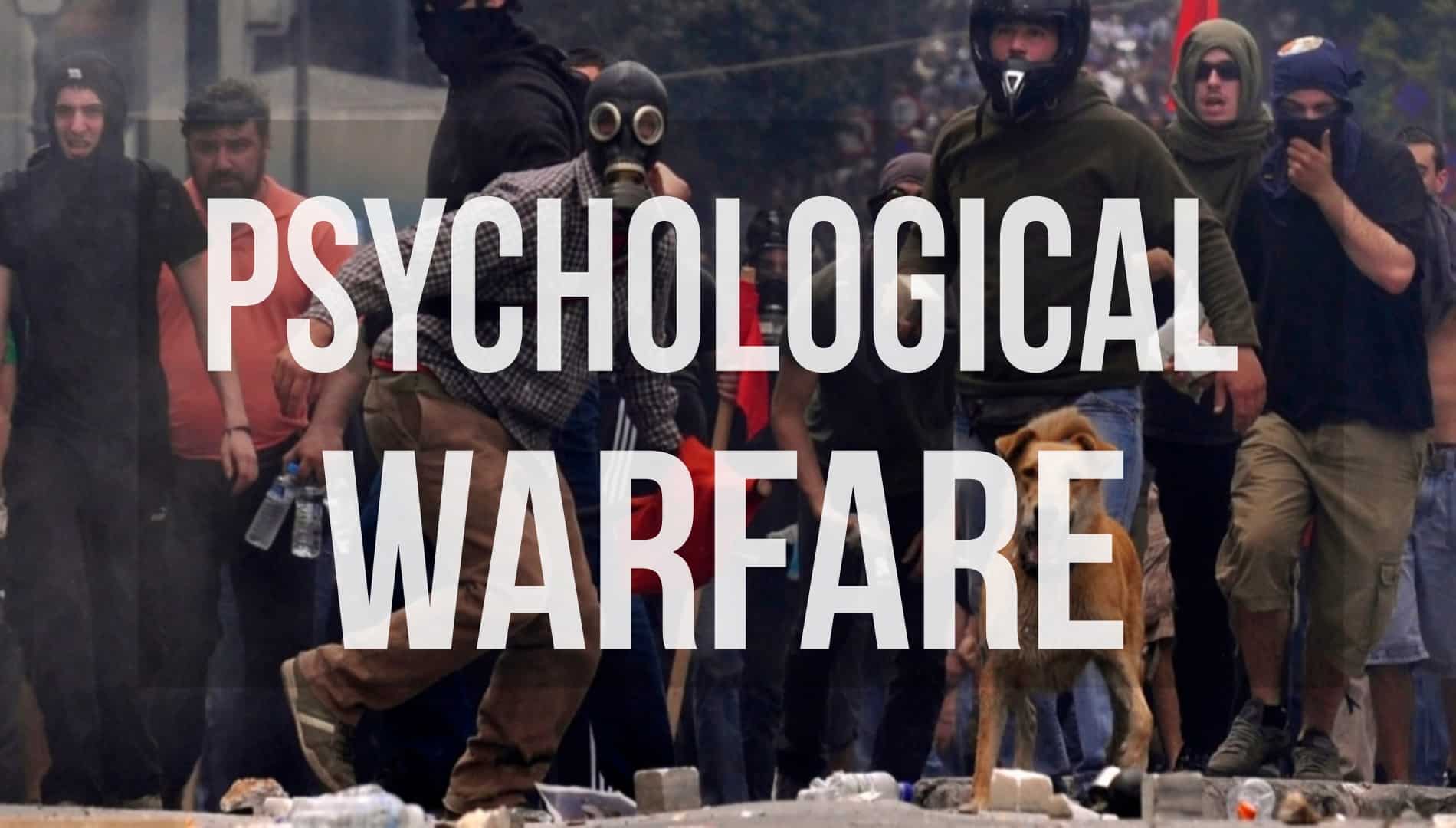 Psychological Warfare Class 
Hakim Isler
Many people underestimate the power of psychology when it comes to survival. Sure we understand that in a tough situation mindset is everything. By now we have all heard the phase "survival mindset," but what does that mean exactly and how do you really create it or use it? The answers to this are overlooked just like the answers to the various aspects of survival. Beyond a wilderness survival situation that pits a person versus nature there is also a situation  in both a wilderness and urban survival scenario that could put man versus man. This statement normally brings to mind the idea of physical confrontation. How do you physically defend and combat people that want what you have or that want to hurt you? People are always surprised when I inform them that dealing with confrontation is more about the psychological than the physical. The idea that our lives are physical manifestations of our emotional and mental states and therefore how we interact with the world is determined through these aspects, is commonly over looked. As a Psychological Warfare Sergeant in the US Army I saw how powerful Psychological Warfare could be effective in the buildup or destruction of a community. This was especially evident during and after a war which is the epitome of survival situation. People are looking for food, shelter, water, security, and cause. Each one of these aspects is not just a physical need, but a mental and emotional one as  well. Understanding the root cause of these needs gives leverage and to some degree, control. Those who understand how to use this leverage in essence learn to fight without fighting.
 In my classes I help people understand the many dynamics of human emotional and mental defaults and characteristics. Students gain an emotional intelligence that gives them the ability to deal with the angry, needy, desperate, and violent that will be encounters during a short or long term disaster. In addition the goal is to help people understand how not to allow their own weaknesses to trap/be used against them by emotionally intelligent influencers that may seek to take advantage of them. I also show how to identify the psychological aspects of those who are trying to take advantage and those who can be potential allies if you understand who they are and how they operate. Psychological warfare is a powerful tool that is underrated in its importance to help people maintain control, order and safety during a disaster or high risk situation. Those throughout history who knew how to use it wisely found themselves as leaders of countries and sometimes destroyers of communities. The war around you is easier to control if you understand the mindset of the players within it. This is the foundation of Psyop.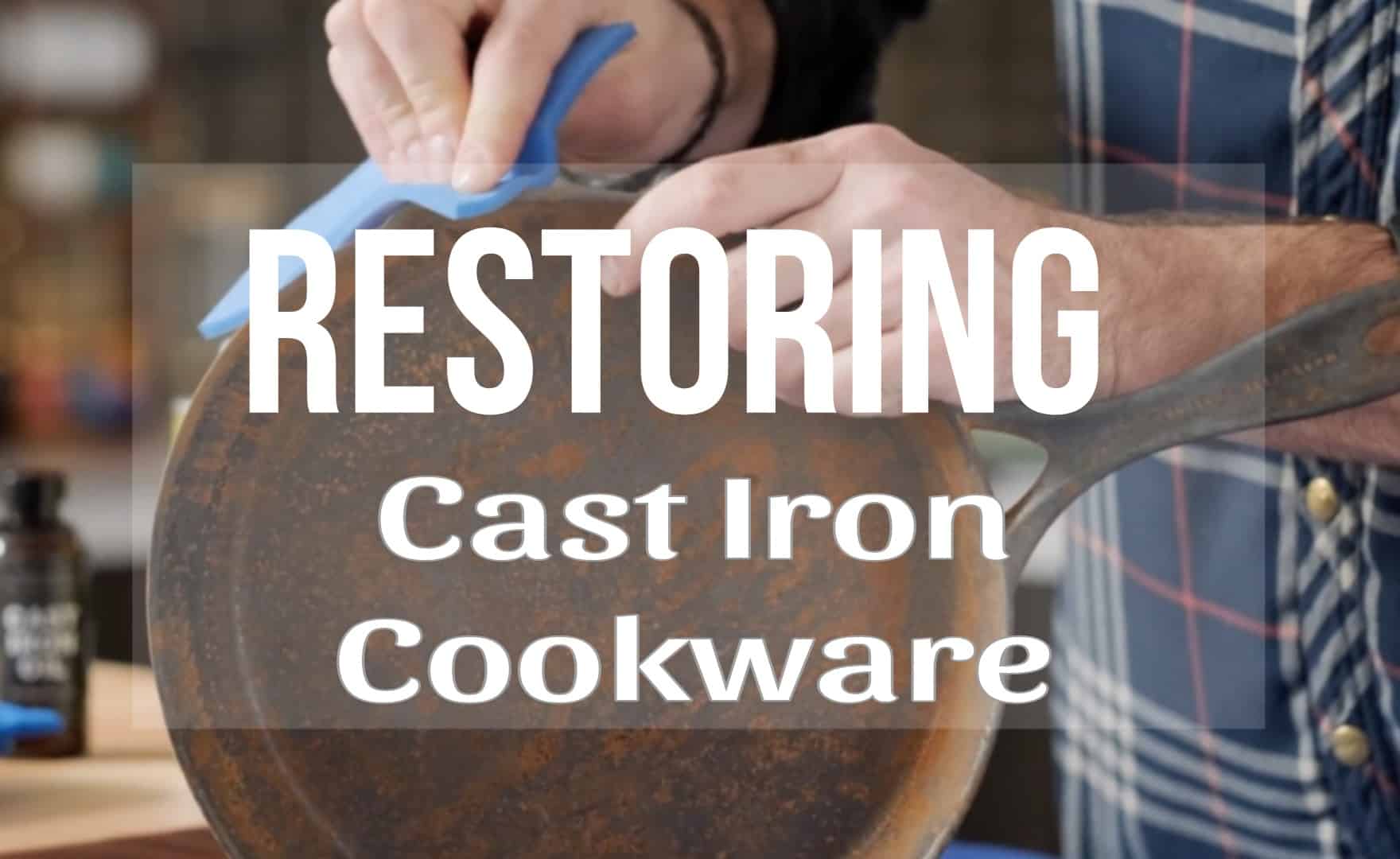 Restoring Cast Iron Cookware
Neal Morris
If you have cast iron cook wear that is crusty, dirty, sticky, or rusty and don't know how to fix it, attend the class. By the end, you'll be able to make your pan look and function like brand new.
During the class you will learn:
1- Brief history and properties of cast iron cookware.
2- The differences between new and vintage cast-iron.
3- What to look for, and where to look for, vintage cast-iron.
4- How to restore damaged, carbon encrusted, and rusty cast-iron cookware.
5- How to properly season and maintain cast-iron cookware.
6- Cooking with cast iron.
Restoring old cast-iron takes some time, but it is well worth it.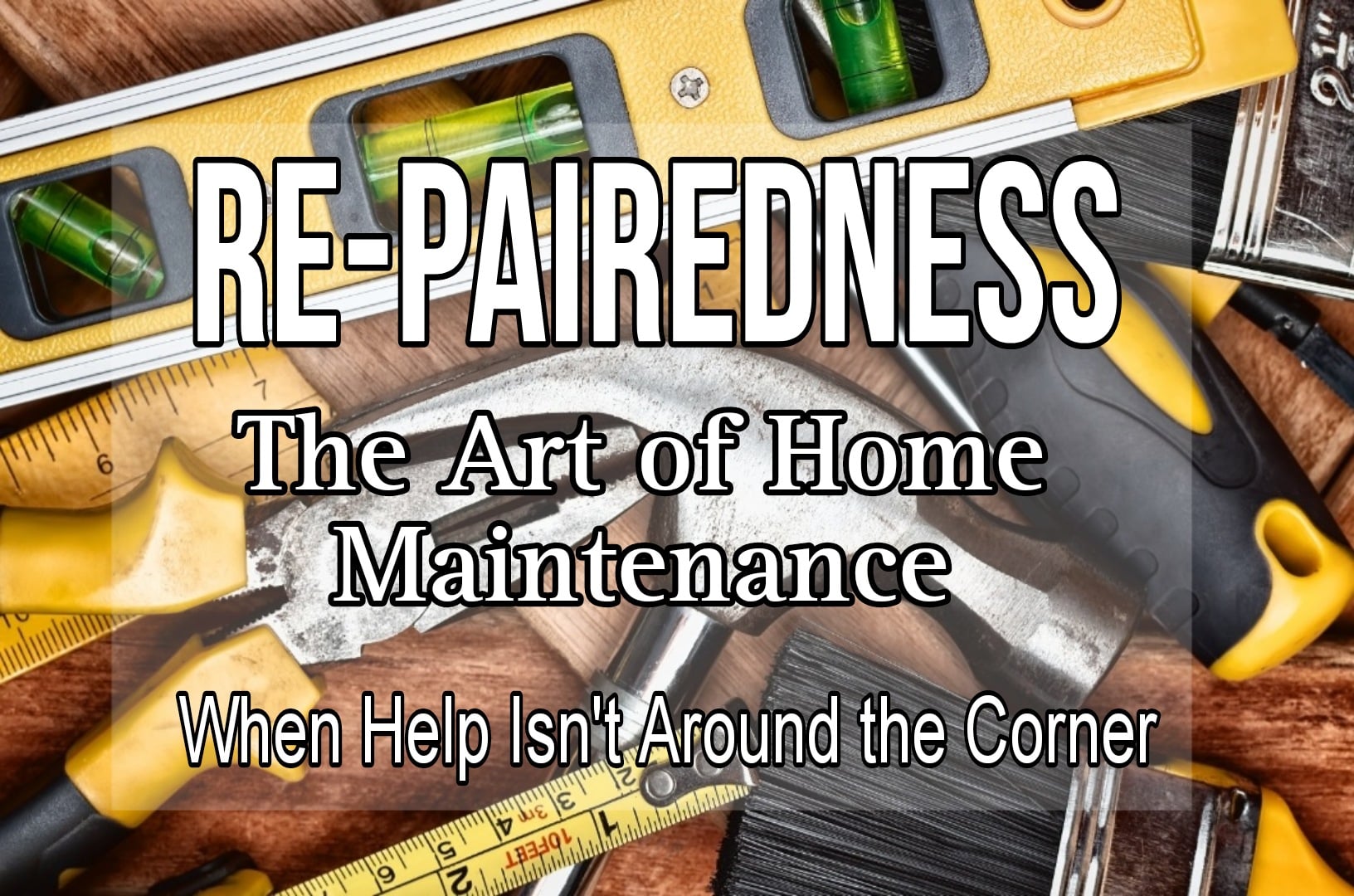 RE-PAIREDNESS – The Art Of Home Maintenance When Help Isn't Around The Corner
Toolman Tim Cook
Since the majority of preparedness plans include bugging in by handling what might come at home, it only makes sense to properly maintain that bug in location. I will teach the basics of troubleshooting household problems using sight, hearing, smell and common sense. I will Encourage new and experienced preppers in learning and growing the skills and confidence needed to do their own home repairs.
The overall focus of the 1 hour session will be: Doing the Proper Maintenance, Learning the Proper Skills, Having The Propers Tools & Stocking The Proper Parts. I will break down the main systems of the home, and talk about the most common repairs a prepper can learn, in order to handle the most likely household emergencies.
Rifle Setup for Predators – How Not to Miss the Target — Friday Night ONLY; 6:30 pm – 7:30 pm, South Tent #3
Rick Austin
If you are trying to protect your livestock, or your loved ones, from predators (with 4 legs or 2 legs), its' better not to miss. Owning the latest and greatest firearms and accessories are worthless, if they are not set up correctly. Now is the time to do that, before it is a life or death situation.
Learn how to properly zero your optics, and at what distances. Learn what MOA is, and why it matters. Learn what optics to use, for different applications. We will discuss scopes, red dot sights, and iron sights, as well as the benefits and problems with new technology like night vision scopes and thermal scopes. We will also discuss how to properly set up weapons lights, slings, bipods, scope covers and camouflage paint- all to make hitting the target easier.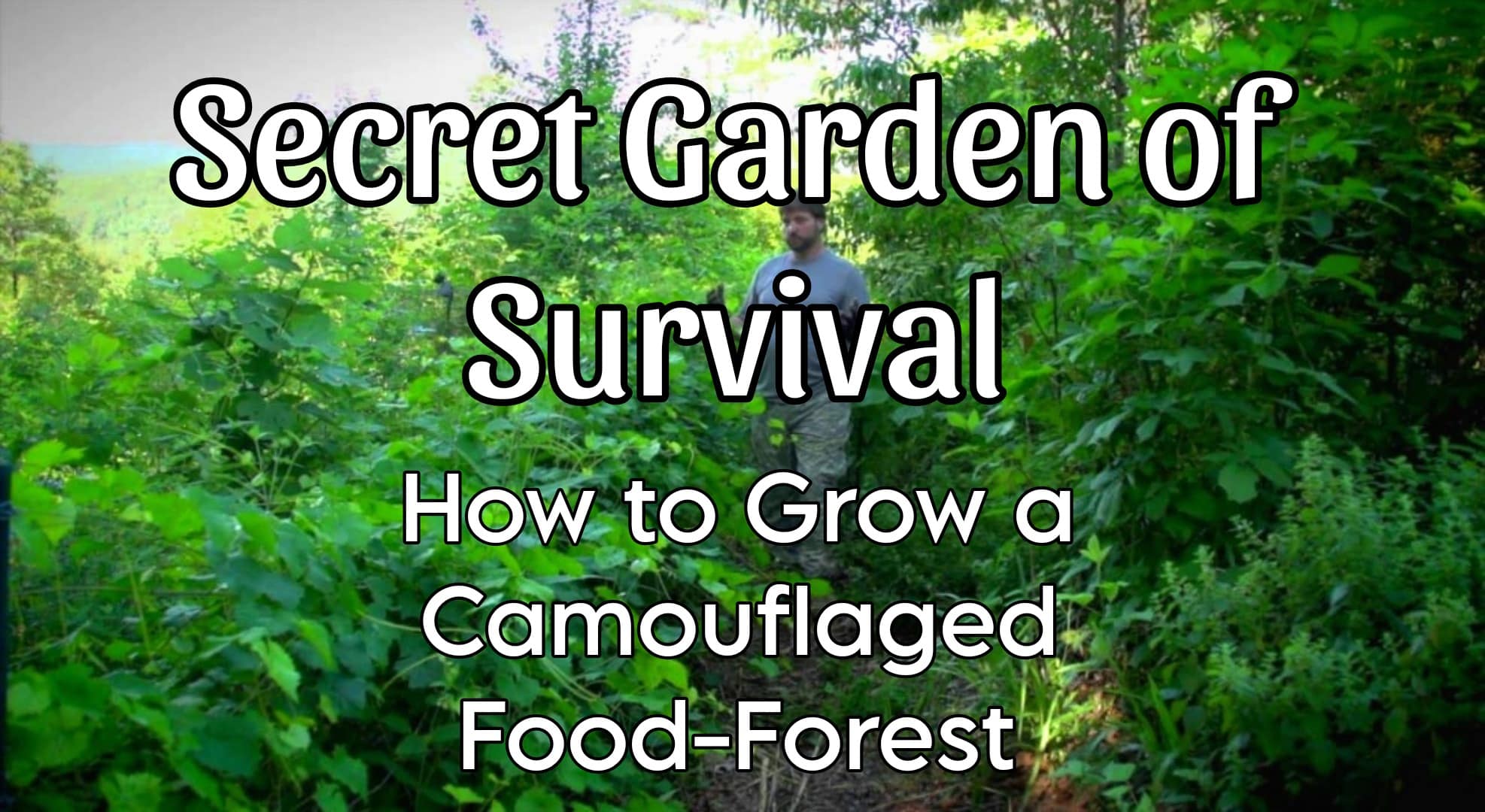 Secret Garden of Survival- How to Grow a Camouflaged Food-Forest
Rick Austin- The Survivalist Gardener
Imagine a food garden that you only have to plant once in your life-time, that takes up very little space, that will provide food for you and your family for the next 30 years; that can grow five times more food per square foot than traditional or commercial gardening; and where you never have to weed, never have to use fertilizers and never have to use pesticide– ever.
And the whole garden is disguised to look like overgrown underbrush, so that anyone passing by would not even dream that you had food growing there!
It's the essential prepper food source that can provide you with all the fruit, vegetables, nuts and berries, that you and your family can consume in a year.
Secret Greenhouse of Survival- How to Build the Ultimate Homestead & Prepper Greenhouse
(This class will now be combined with the Secret Garden of Survival Presentation.)
 Rick Austin- The Survivalist Gardener
Imagine a greenhouse that heats your home in the winter; and heats your water; that grows five times more food per sq. ft. than a hoop house; that provides food for you and your family all year long; where your food grows in 3 dimensions; where you never have to use fertilizer; where you never have to use pesticide, and where you can grow exotic foods, i.e. citrus or coffee trees in New England); that allows you to start seedlings in the spring; that hides your solar electric system; and that can house your small animals or incubate chickens and ducks.
All disguised to look like a porch on your home, so that desperate and hungry passersby would  have no idea that you have food growing there.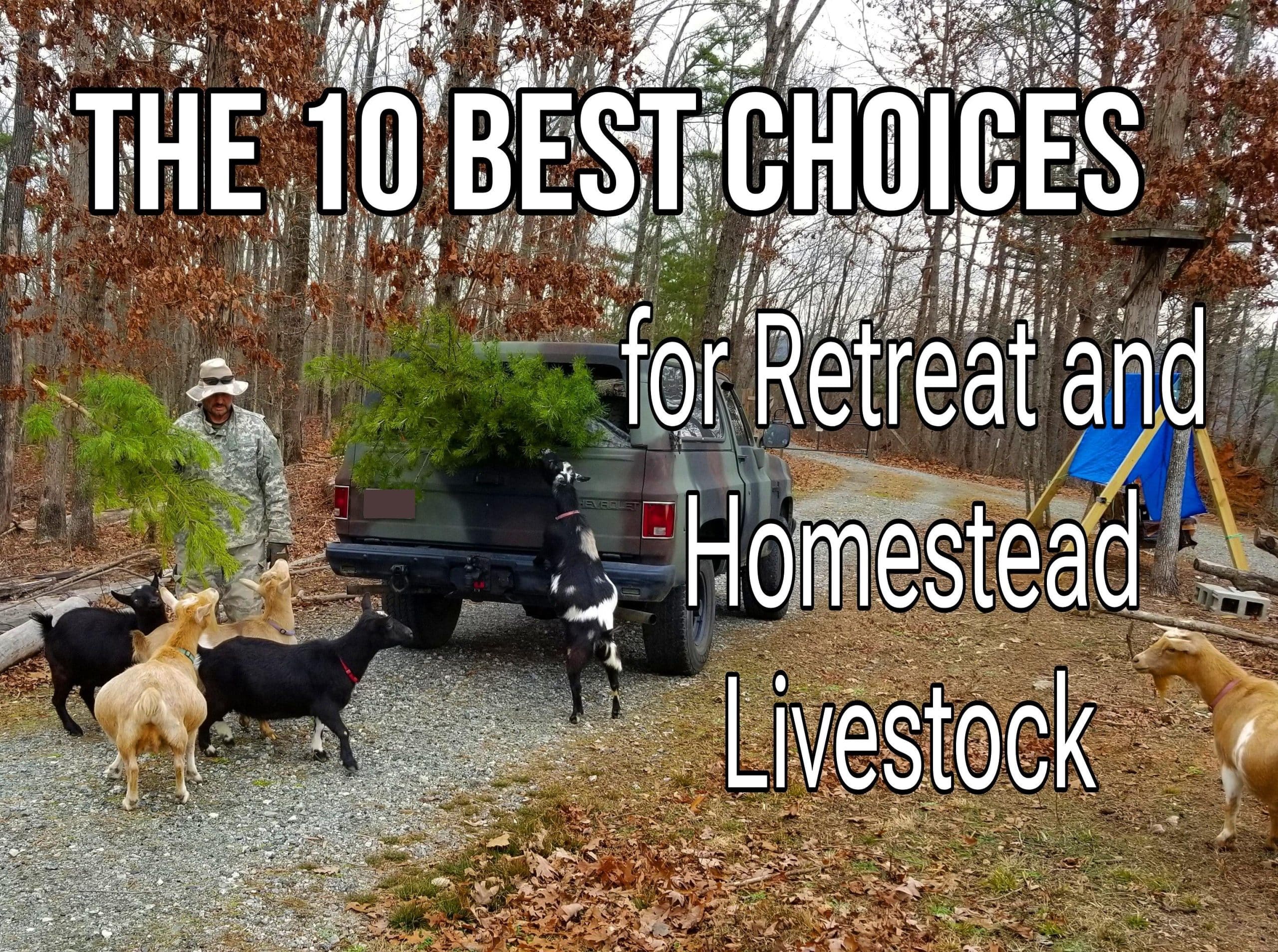 Secret Livestock of Survival- How to Raise the 10 Best Choices for Retreat and Homestead Livestock
Rick Austin- The Survivalist Gardener
Protein should be a big portion of your diet in a homestead or retreat situation. Many traditional farm animals are not a good choice for the small homestead or for the prepper trying to remain undetected. (Hint- Roosters crowing are a dead giveaway to your location.) Find out what animals are the least amount of work for you, and give you the highest return on your investment of money, time and resources.  And find out which livestock animals are the most discreet- so they won't give away your location!
Solar Cooking 
Trip Critz
Learn how to harness the power of the sun to cook, dehydrate, purify 
water and be better prepared for emergencies. Trip, of SUN OVENS  International will cover everything you need to know about using a SUN OVEN to bake, boil and steam foods. He will show how practical and easy it is to cook in a SUN OVEN and discuss the many economic, health, and environmental benefits of cooking with the sun.
Learn how to never have to worry about burning dinner again. Discover 
how to use a SUN OVEN to naturally dehydrate fruits and vegetables, and 
enhance winter sprouting. Find out how to reduce your utility bills and 
the amount of fuel you need to store for emergency preparedness while 
helping families in deforested developing countries around the world.
Survival, Evasion, Resistance, and Escape (SERE)
David Dietrich
SERE is a training program that prepares U.S. military personnel, U.S. Department of Defense civilians, and private military contractors to survive and "return with honor" in survival scenarios. The curriculum includes survival skills, evading capture, application of the military code of conduct, and techniques for escape from captivity.  A typical scenario involves exiting a vehicle, such as an aircraft or ship.  Egress is followed by running from enemy forces, toward some pre-planned recovery point.  Upon capture, many kinds of interrogation methods may be used to extract useful information from the captive.  Both physical and psychological effects are employed.  Finding the right moment to make your break is critical to fighting another day.  All aspects of SERE may not be used, but a holistic approach provides the best solution.
While prescribed for a military environment, SERE principles can be applied to other circumstances as well, including emergencies resulting from a failure of civility.  Surviving in the woods alone using knowledge of bushcraft is different from protecting your neighborhood group from an attacking gang.  And if those same gang members are pursuing you for your scarce resources, you are in no less danger than from al Qaeda warriors.  You may not be subject to a legal code, but that doesn't mean there aren't certain obligations you have to those nearest to you.  And finally, if you are so unfortunate as to be taken by really bad people, then your life may depend on getting away from them as quickly as possible.  Join us for a unique discussion forum.  Perhaps you'll discover a new formula for your preparedness planning.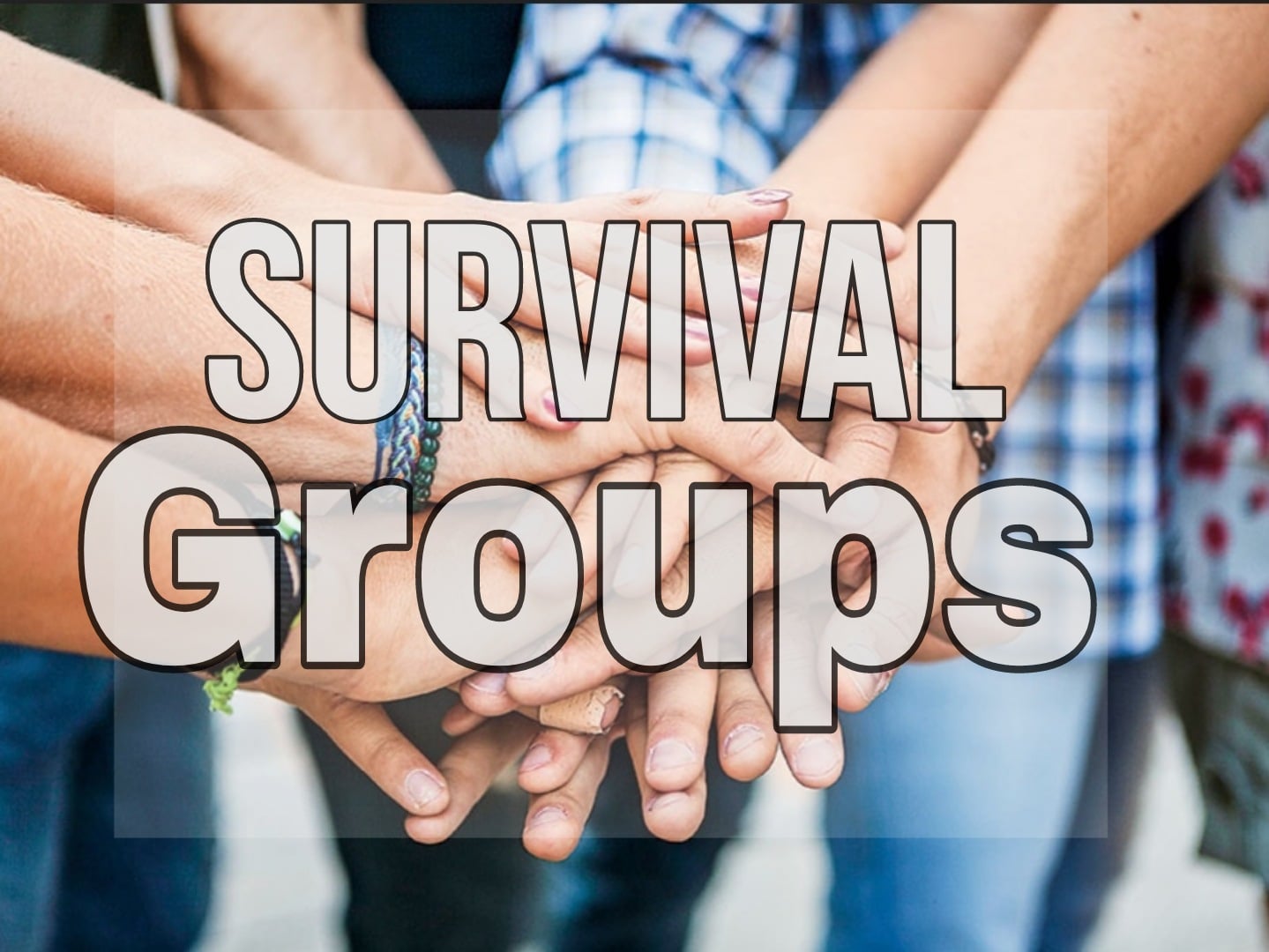 Survival Groups
Forrest Garvin
Your most crucial prep is being in a survival group!
The only people that argue against this are not in a group. This class will cover: why your "expert" is not in a group, why you need a group, how to find a group, where to find people, what to look for in others, how to talk to others about groups, how groups will change you, how to prepare yourself for a group, how many should you have in your group, how to find a quick bug out location, what due diligence should you do, roles and responsibility in a group. My survival group has been together for 21 years, and I will share information others have never shared.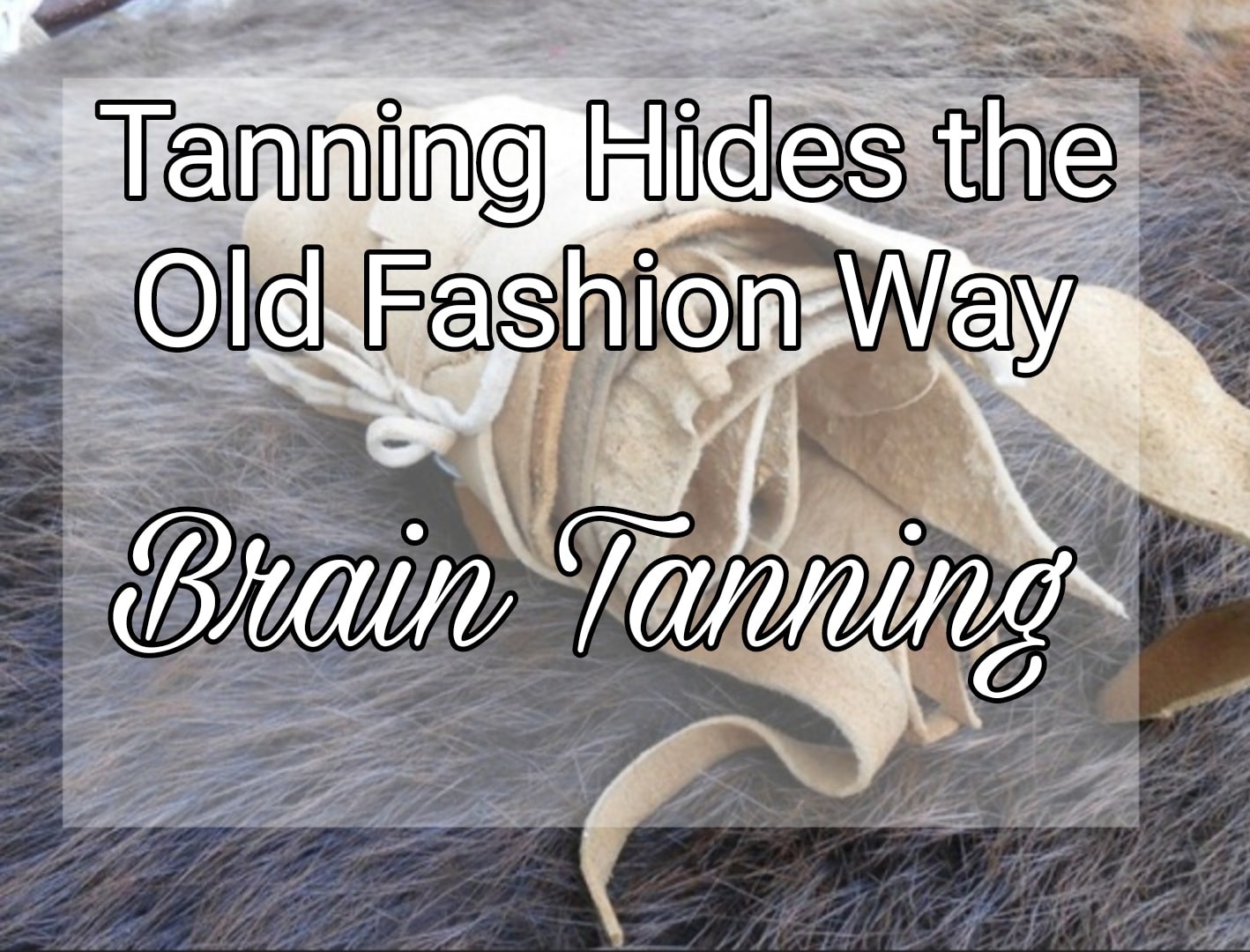 Tanning Hides the Old Fashioned Way- Brain Tanning
Mary Elizabeth Williams
Explore brain tanning, how to DIY equipment, and the mechanics of each step of the process. Live demonstration of scrapping, wringing, opening, stretching, and smoking. After this Introduction to brain tanning you will have a basic familiarity with hide tanning, we highly recommend you check out our online hide tanning course to guide you as you continue developing your brain tanning skills.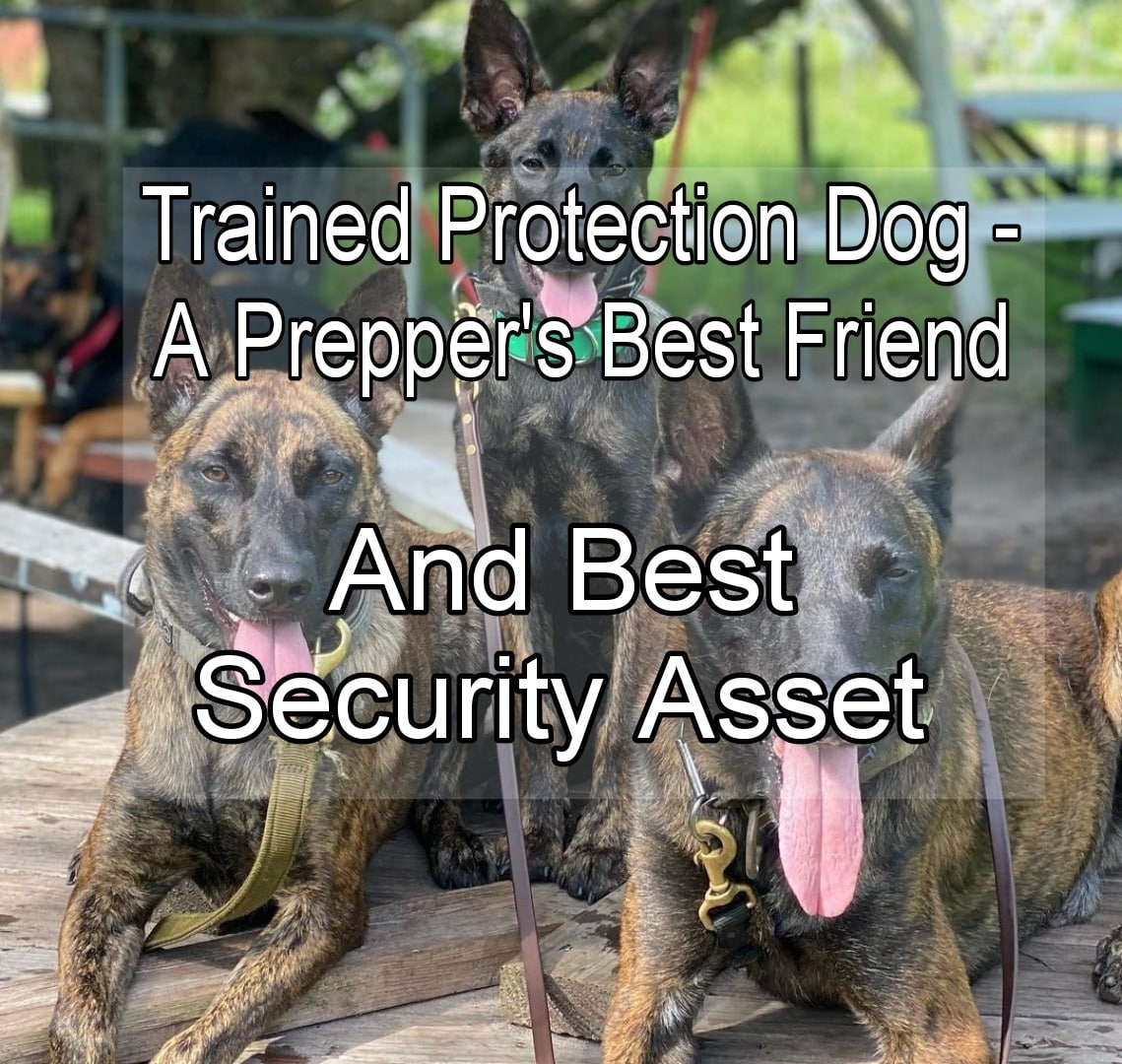 (The) Trained Protection Dog – A Prepper's Best Friend –And Best Security Asset.
Joel Ryals
Rising crime rates and social unrest are enough to make anyone want to increase their security. Electronic security measures are great…until the electricity goes out. A gun is good, but will it help you when there are multiple attackers? What is the one security asset (with lots of other benefits as well) that can help with multiple attackers, never needs electricity, doesn't run out of ammunition and will be your best battle buddy till the end? THE DOG.
Come hear the many benefits a dog can add to your security spectrum from how to deal with the reality of a hostile confrontation to what happens to your defensive plans as soon as the fighting starts, to how the dog fills the HUGE gap between fighting with your hands and using deadly force. Do you need Security for you or your family while you're gone? The dog may be the what you've been looking for.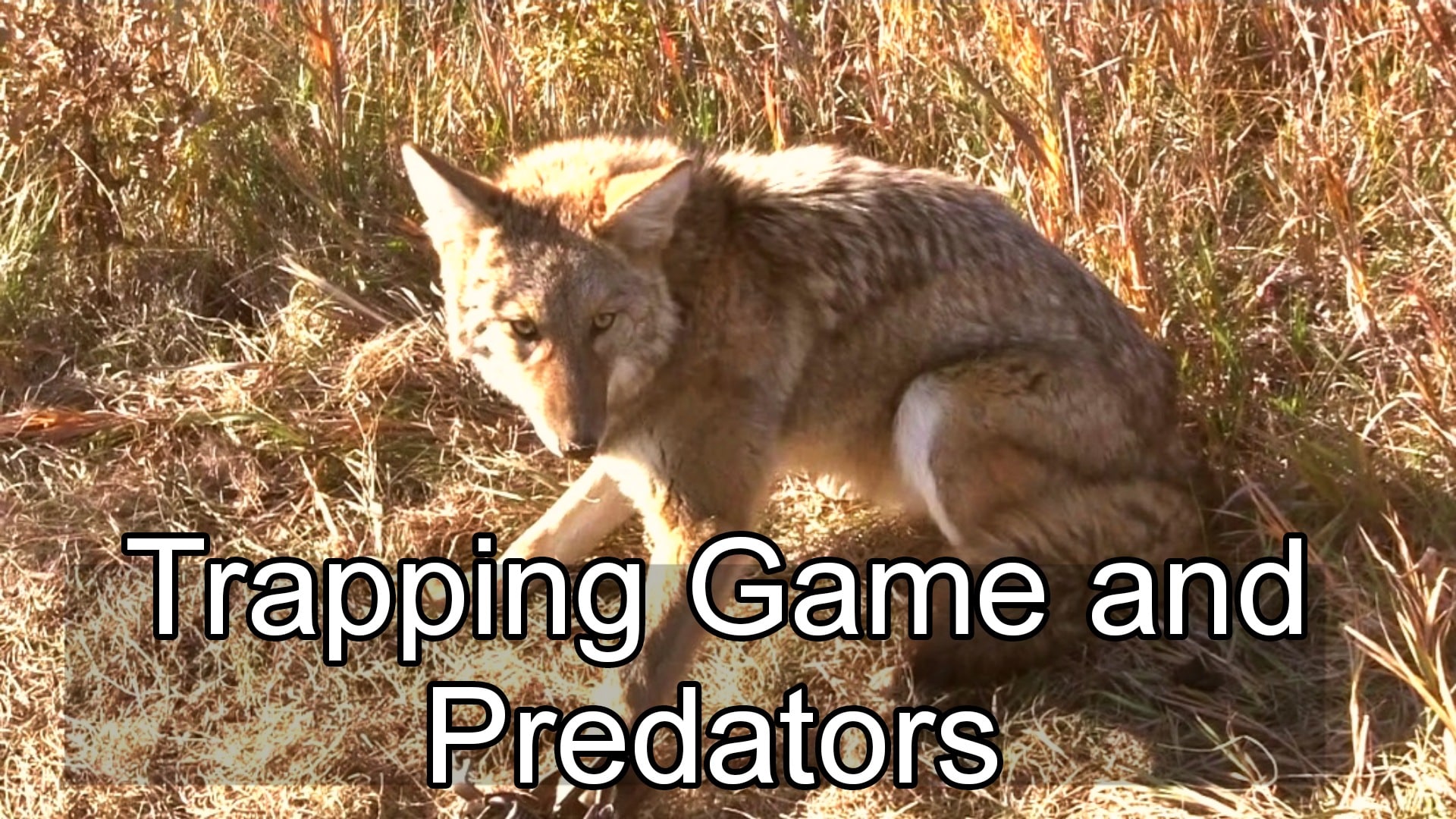 Trapping Game and Predators
Melvin Case
The most upsetting thing for someone going through the trouble, time and effort, to raise their own food, is when you go to pick your bounty, and you find that some varmint has already beaten you to it!
So groundhogs, rabbits, raccoons, opossums, squirrels and the like,  need to be kept in check.
Then there is the beaver that can take a fruit tree that took you years to grow, down in one night !!! They can also flood fields, and block culverts that can washout roads.
And fox, coyote, bobcats, and other predators, can devastate your chickens, ducks, rabbits, and goats in a matter of minutes.
When the SHTF you do not need the added work or loss of your hard earned resources.
And a trapped animal's meat, fur and leather is an added benefit.
This is a practical trapping class, with hands-on demonstrations, on the ground, by the Back Bayou Tent.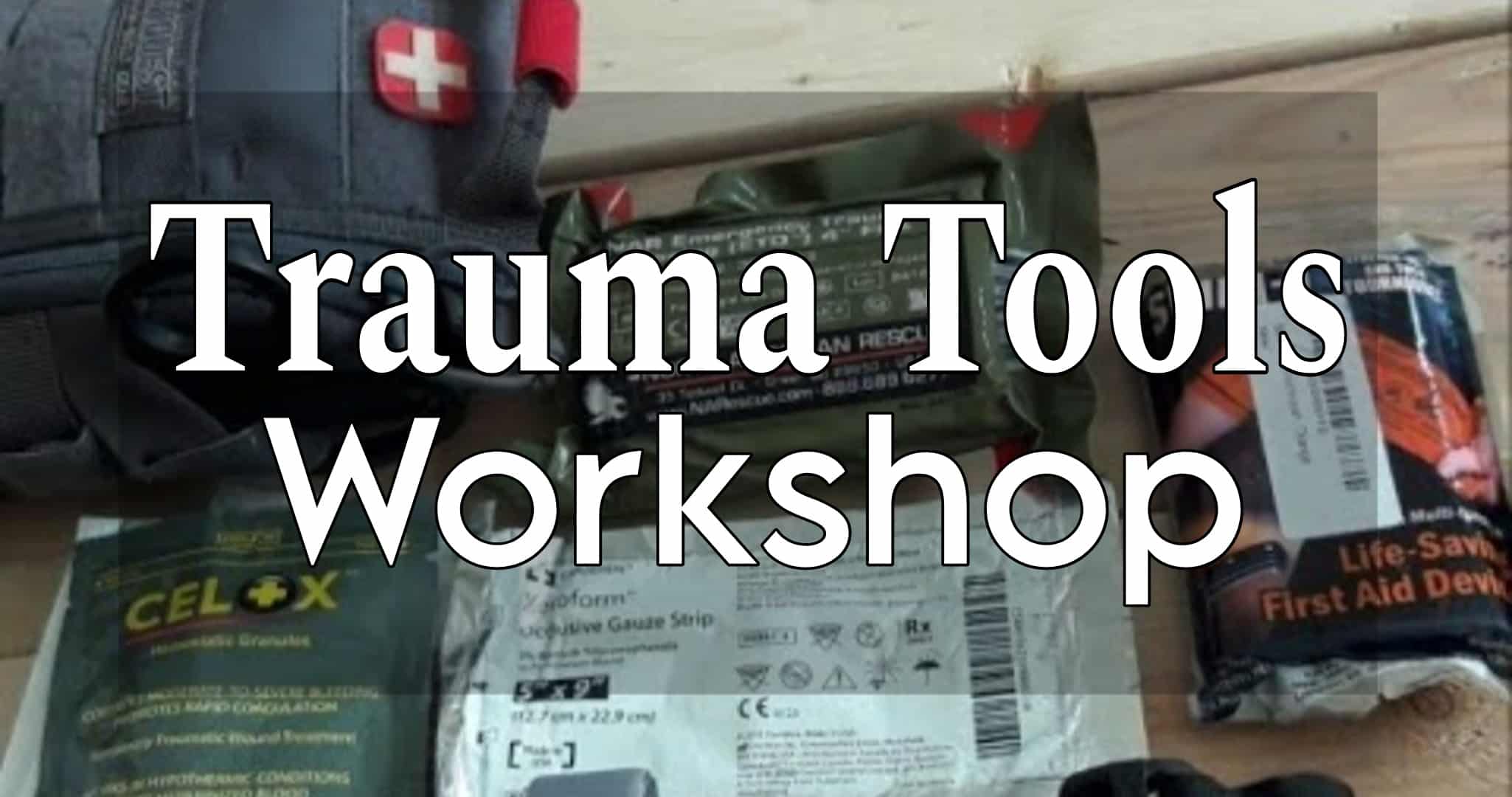 Trauma Tools Workshop
 David Dietrich
This is a hands-on presentation of the primary life-saving tools used by military members and professional first responders in the field.  These purpose-built devices will provide you with the ability to stabilize serious bleeding and breathing injuries before trained responders arrive on the scene.  Without oxygen, a bleeding/breathing victim has about ten minutes to live.  Since the average EMS response time is seven minutes, he has at best a 30% survival rate under normal conditions.  Therefore, every step you take immediately could dramatically increase someone's chances to live.  The main point is that you don't have time to wait for someone else to respond and take action.  If you choose to accept it, that responsibility falls on you.
During the workshop, we will discuss the importance of blood to the human body and the impact of serious bleeding on bodily functions.  Then we will consider types of bleeding and the methods of addressing each.  Several tourniquet options will be demonstrated.  We will consider other applications as well, including pressure dressings, chest seals, and clotting agents.  Finally, we will discuss breathing trauma and how to effectively address conditions arising from obstructions and disruptions. Your take away from this workshop will be an increased understanding of your role as a first responder.  And combined with complete trauma kits, as well as the components found at the GetReady! booth, you will be confident in your basic lifesaving ability.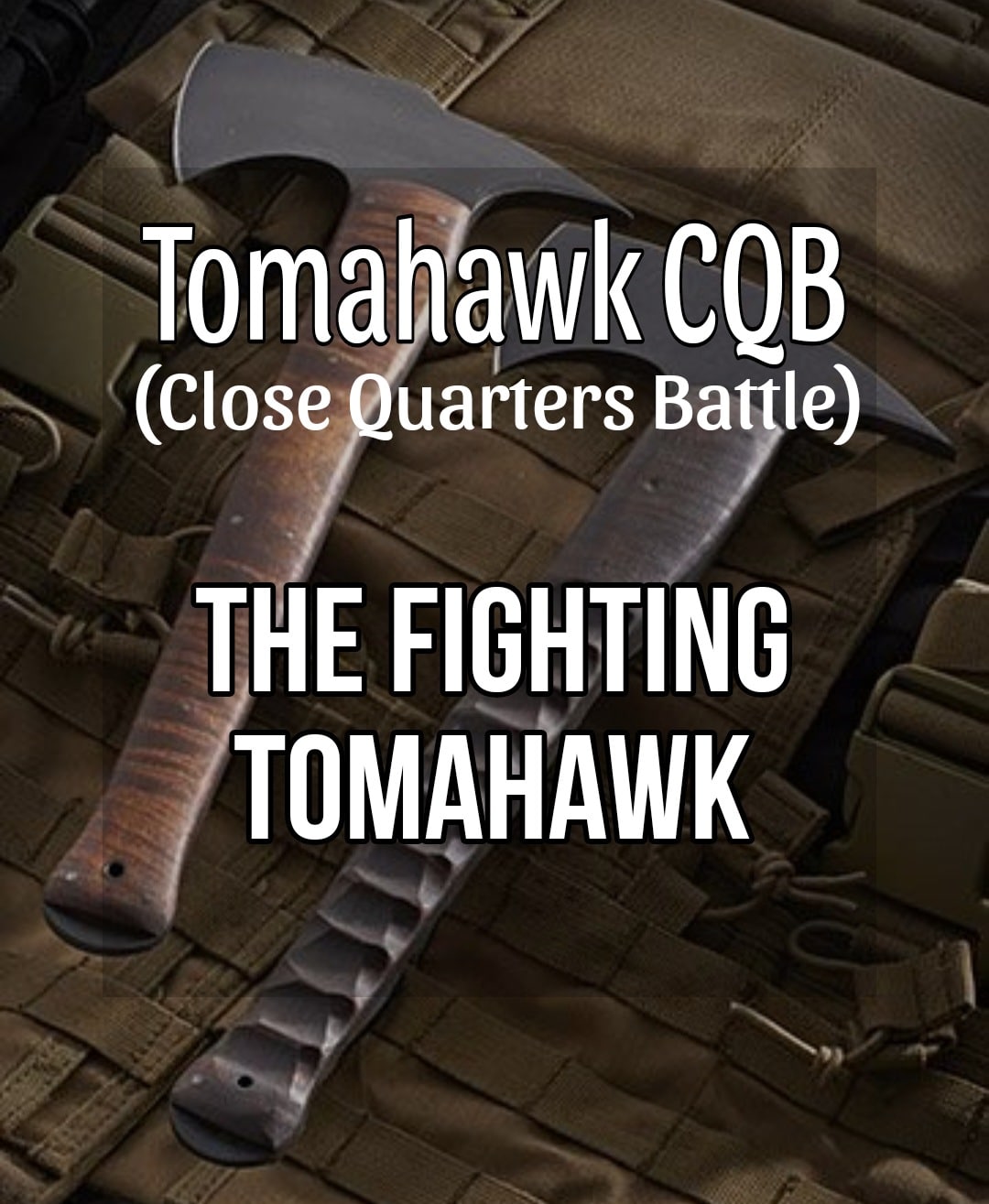 Tomahawk CQB (Close Quarters Battle) – The Fighting Tomahawk
Hakim Isler
The fighting axe and even more specifically the Tomahawk has found its way onto many battlefields over the centuries. It has been a versatile tool used for extreme close quarters battle as well as an effective medium range projectile weapon for many warriors throughout history. This class will teach participants the proper way to use this fighting tool in an easy to understand way that will be easy to retain for continued practice.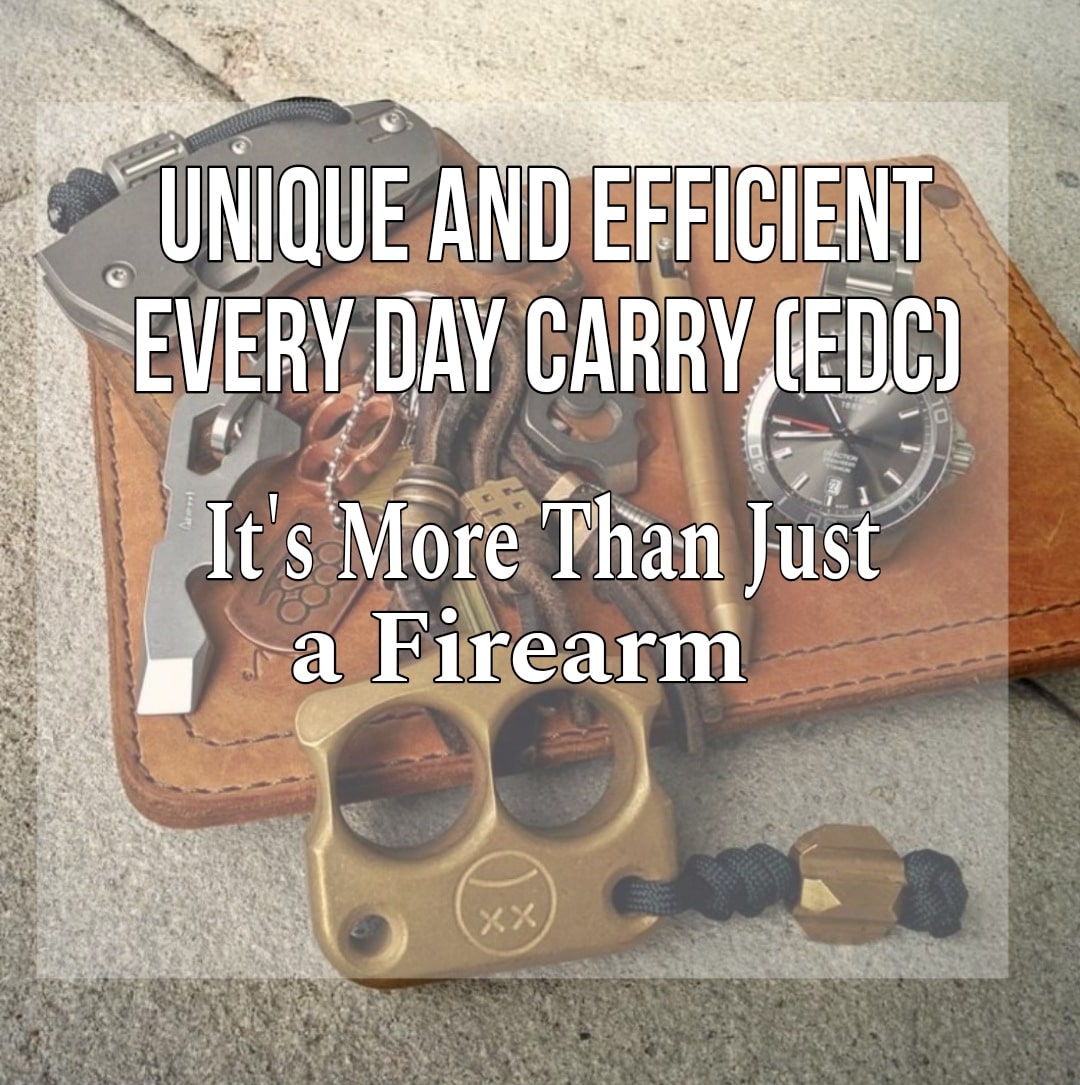 Unique and Efficient Every Day Carry (EDC) – It's More Than Just a Firearm!
Jan Emore
In this class we will discuss what you should be carrying on your body, every day, and it's not just a firearm!
In this class we will talk about unique, simple and efficient things to carry, that you probably have not thought of, that can get you to safety, to your vehicle, and to your bug out bag.  (The Bug Out Bag/ Go Bag class is a separate class, because there are different items you can carry in your Bug Out Bag/Go Bag, that you cannot carry on your person.)
We will examine the different purposes for your EDC. We will discuss various levels of alert and how to change what you carry to suit those different levels.  And we will discuss the suitability of what you carry to your age, gender, size, health, and purpose.
Using Every Day Carry items and building a Bug Out Bag/ Go Bag are the most logical and least overwhelming place to start your preparation plans.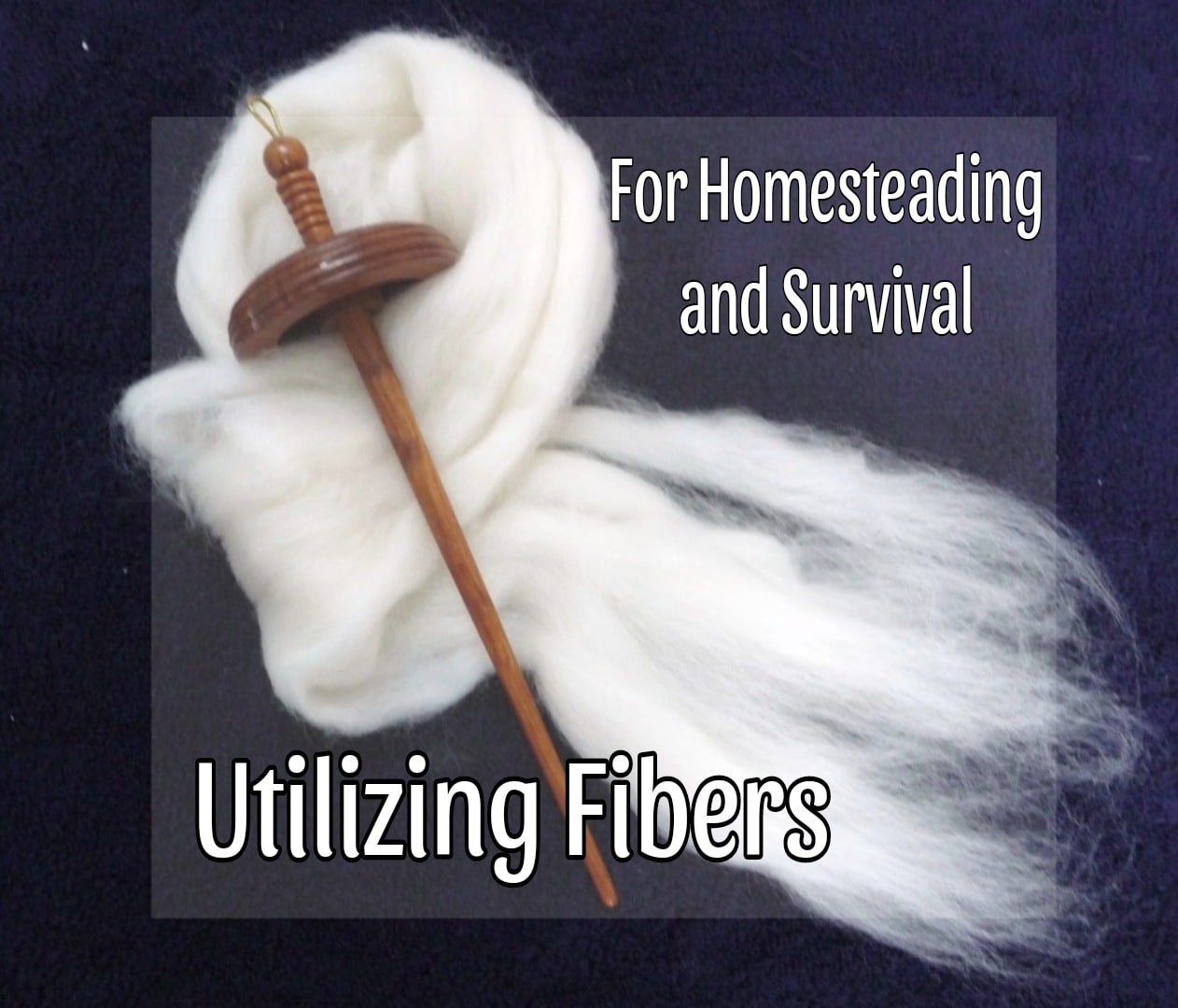 Utilizing Fibers For Homesteading and Survival
Jordan Smith
Fiber, such as wool, is a resource that people pay little attention to in today's time.  Natural fiber items are even less understood and almost considered an oddity with the number of synthetic products now in circulation. Having the ability and skill to make your own clothing could make or break a family or group during tough time. Gloves, hats, shirts, sweaters, underwear everyday things that we take for granted could have a huge impact on our lives and make an individual quite vulnerable.
This class will discuss the sources in which fibers come from, be it animal, plant or even insect. This will cover many of the main types of sources and the multiple uses for them in the prepper and homesteading lifestyle. 
You will get to see first-hand the type of equipment that are ideal.  As well as getting to see and handle some of the fibers up-close. I will also present and show how these fibers can be used and handled in its final process.   You will leave with simple set of plans to build your own drop spindle. We will also discuss the how to begin in your new fiber adventure.
This class will allow you to walk away with a whole new view on this great resource.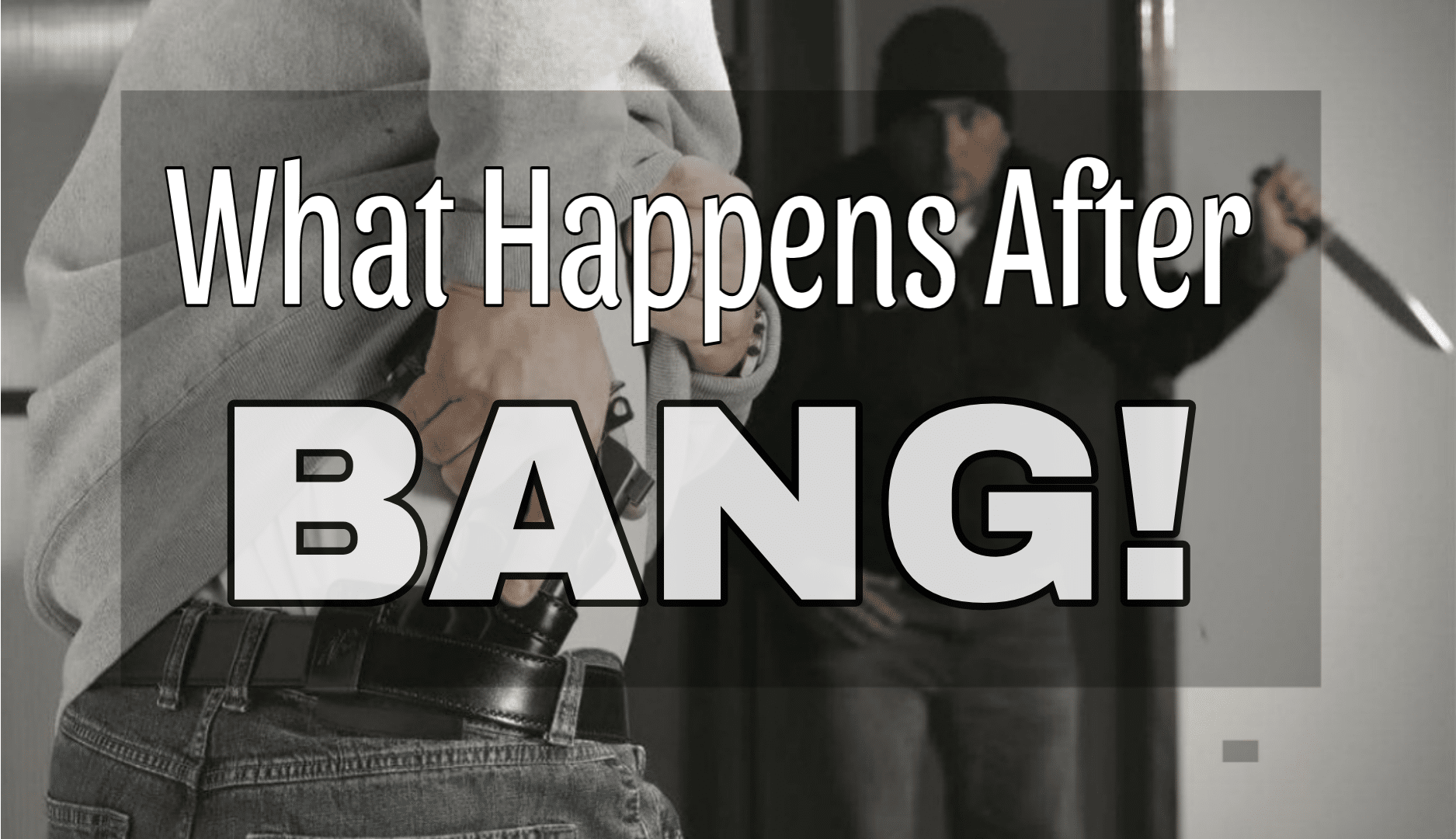 What Happens After BANG!
Ken Hardy
What happens (really) after you have used deadly force to defend yourself and your family? …After you have exercised your right to self-defense, what happens next? What can go wrong, and how can you protect yourself, after you have pulled the trigger?
Course Outline:
The structure of the Judicial system and how it works.
The structure of the Judicial system and how it works…in reality.
The act of self-defense, and it's pitfalls. (It isn't what you think it is)
The cops and their role, how it affects you, and what you should do.
Incompetence in cops, investigators, and district attorneys
District attorneys and their political agenda and what that means to you.
What happens to you physically, psychologically, and emotionally if you inflict deadly force or death in your self-defense.
Examples of self defense gone wrong. (Short Ray Krone video)
Train, Educate, and Reflect on options, (Run Hide, Fight)
Question and answer (10-15 minutes)
Conclusion. How to protect yourself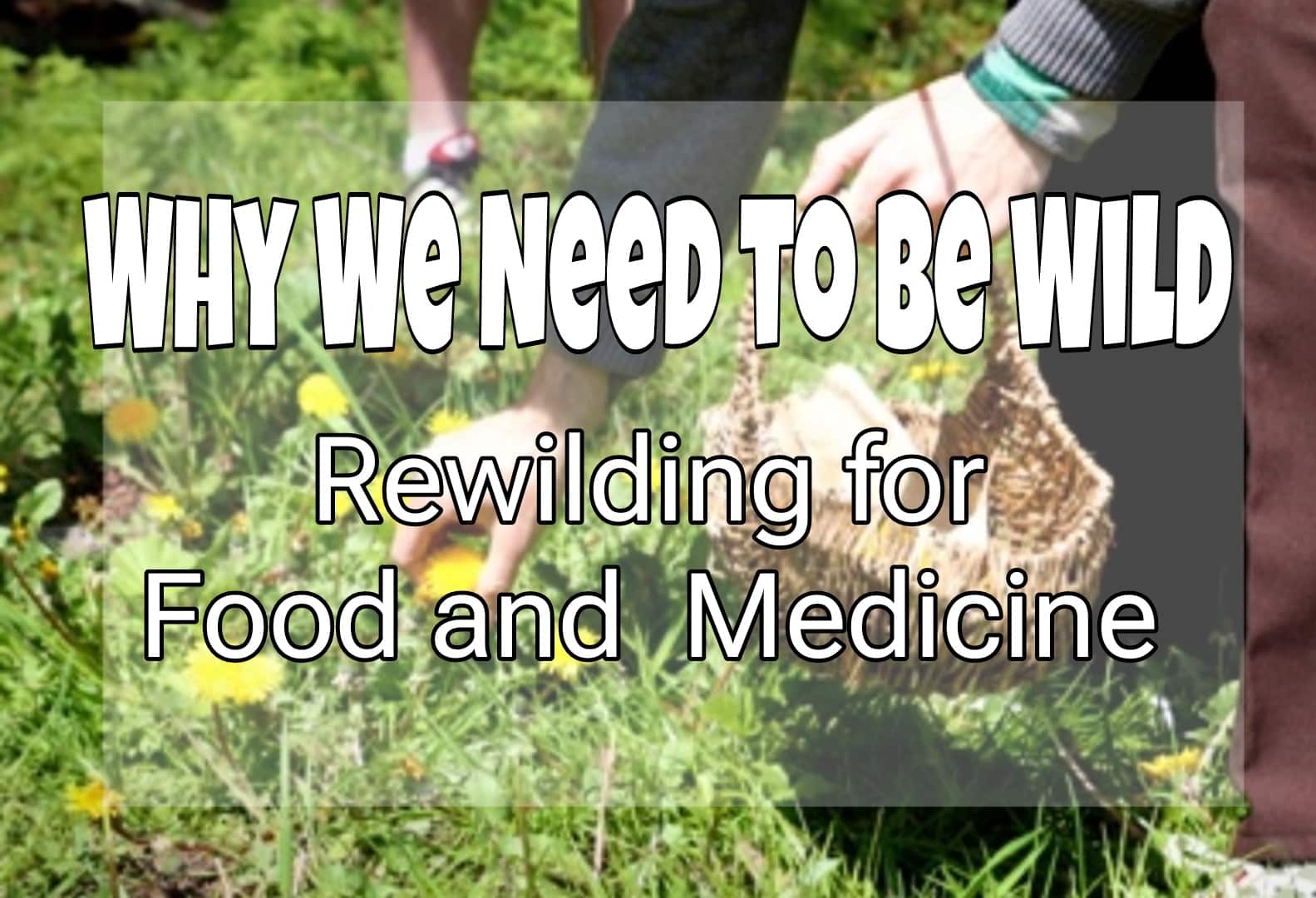 Why We Need to Be Wild – Rewilding for Food and Medicine
Jessica Carew Kraft
Canned goods and stored supplies can only take you so far. In the event of total collapse of the food system, or even if you just want to eject yourself from it, you will need to understand hunting and gathering as the primary way of feeding yourself and your family.
Human beings developed in an environment where food was free and all around them, if they only knew how to harvest it and make sure that it returns the next year. In this class, you will learn why hunting and gathering is the innate and pre-programmed mode for us to secure food, why it's naturally enjoyable, and why you should practice these wild skills. In this class, you will learn to start foraging, from procuring wild greens and harmless fungi to digging roots and taking roadkill meat.
You will also learn about the growing movement of rewilding, which seeks to release people from their domesticated habits and learn skills of wild humans that our species has always used to survive. You will also hear about the instructor's life story, depicted in Why We Need to Be Wild (Sourcebooks, 2023), as she transitioned from a career in Silicon Valley tech, to a life in the woods.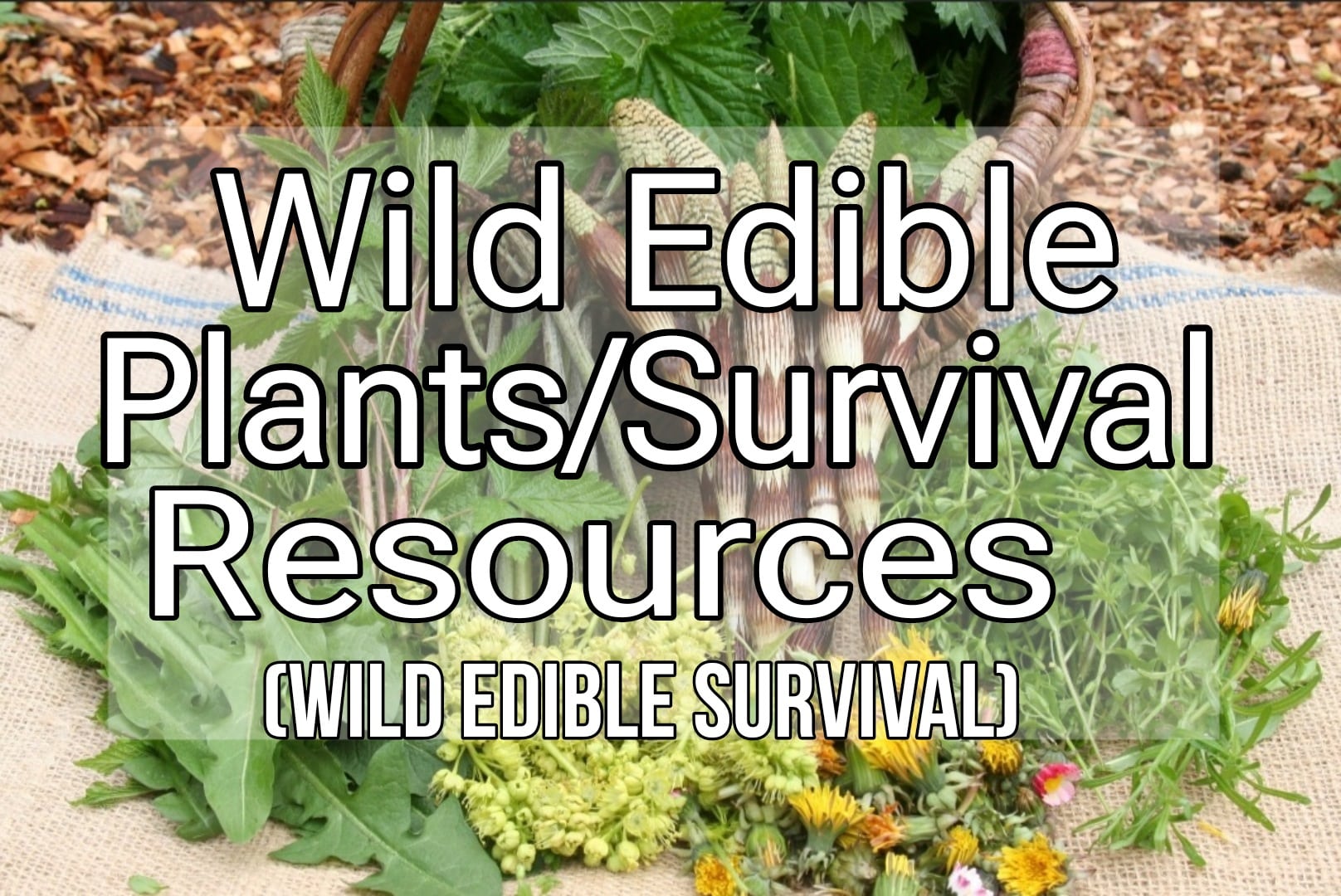 Wild Edible Plants/Survival Resources

 

(Wild Edible Survival)
Richard Cleveland
Nature provides everything we need, to not just survive, but THRIVE!
Join Earth School's founder Richard Cleveland as he guides you through the wild space around Prepper Camp pointing out, identifying and discussing the many uses of plants that surround us everyday.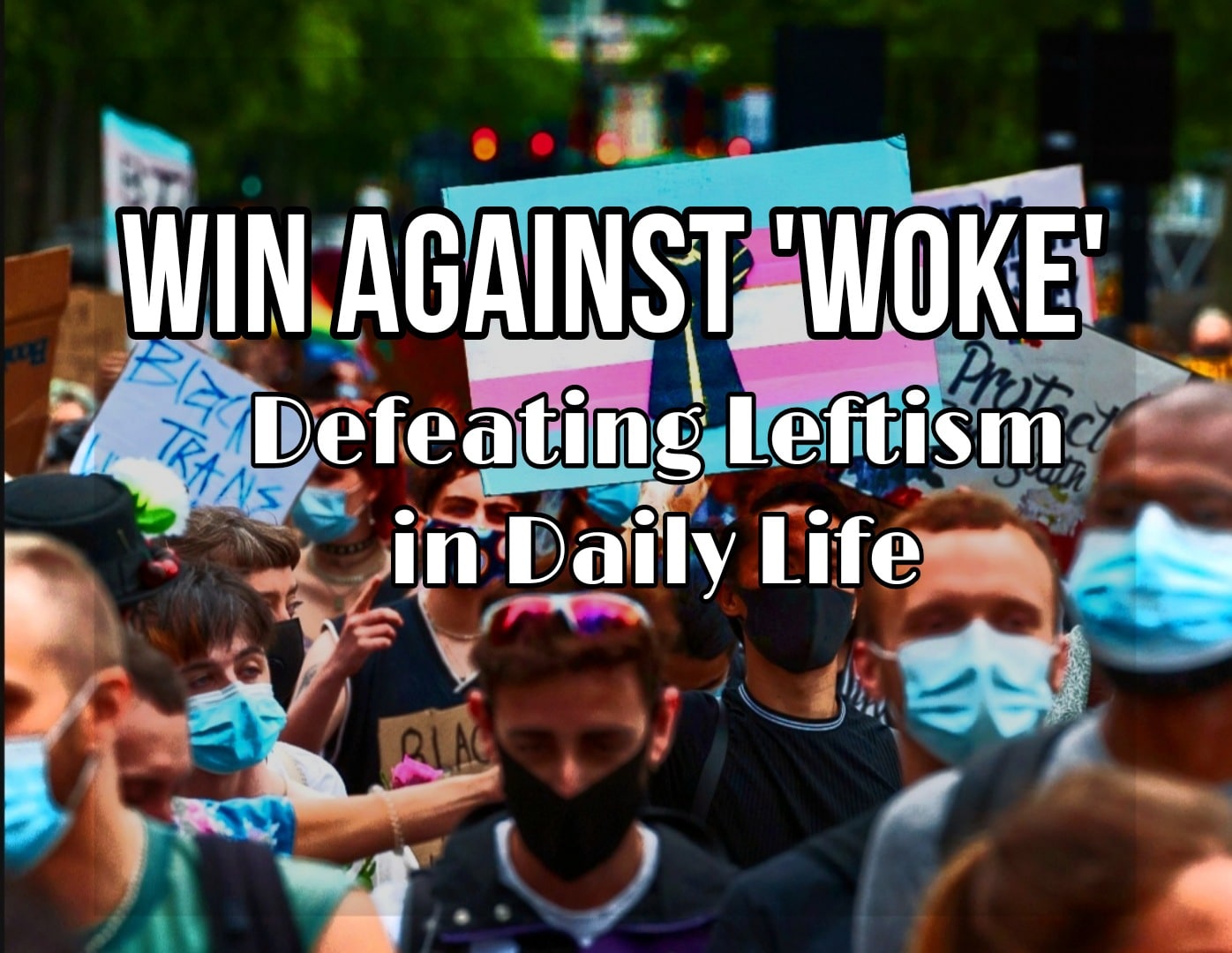 Win against 'Woke': Defeating Leftism in Daily Life  
Paul Valone
Using the playbook written by Saul Alinsky, leftists have spent 50+ years hijacking our media, our cultural institutions, and our schools. Your children are taught to hate America. Your speech is controlled. Your employer is "woke," and you are being called "racist." You can hide, hoping they won't come after you or your children, or you can fight back. This seminar will teach you to fight.
Paul will teach you how to defend against leftists bent on running your life not in just state and federal governments, but also on school boards, city councils, county commissions, even HOAs.  If you are sick of getting pushed around by the "woke" mob, this course is for you.
The fact that you are at PrepperCamp says you take preparedness seriously.  But are you prepared to defend your rights before, during, and after what may come?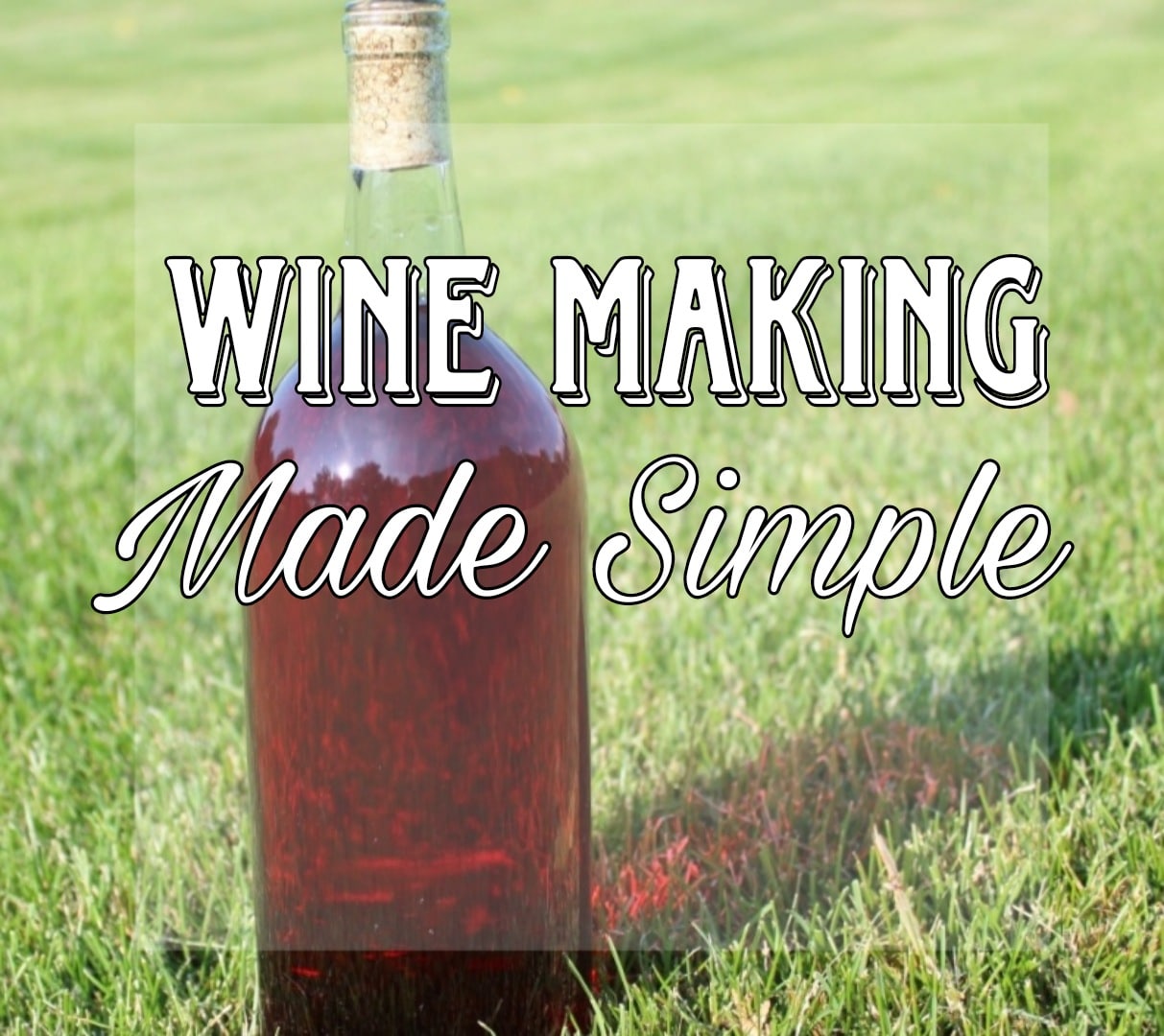 Wine Making – Made Simple   
Jan Emore

  
Learn how to make this is old family recipe, that has easy to follow instructions, using simple equipment and common ingredients. Using this process, you can have wine in about 45 days.
Even if you don't drink alcohol, wine is a great barter item. It is also an inexpensive way to produce alcohol for medicine and disinfecting.
Learn from Jan's wine making experience so you don't have to make the mistakes that she did. Come to this class and you will become a successful winemaker, using a simplified process, that is easy, convenient, quick, cheap, and productive.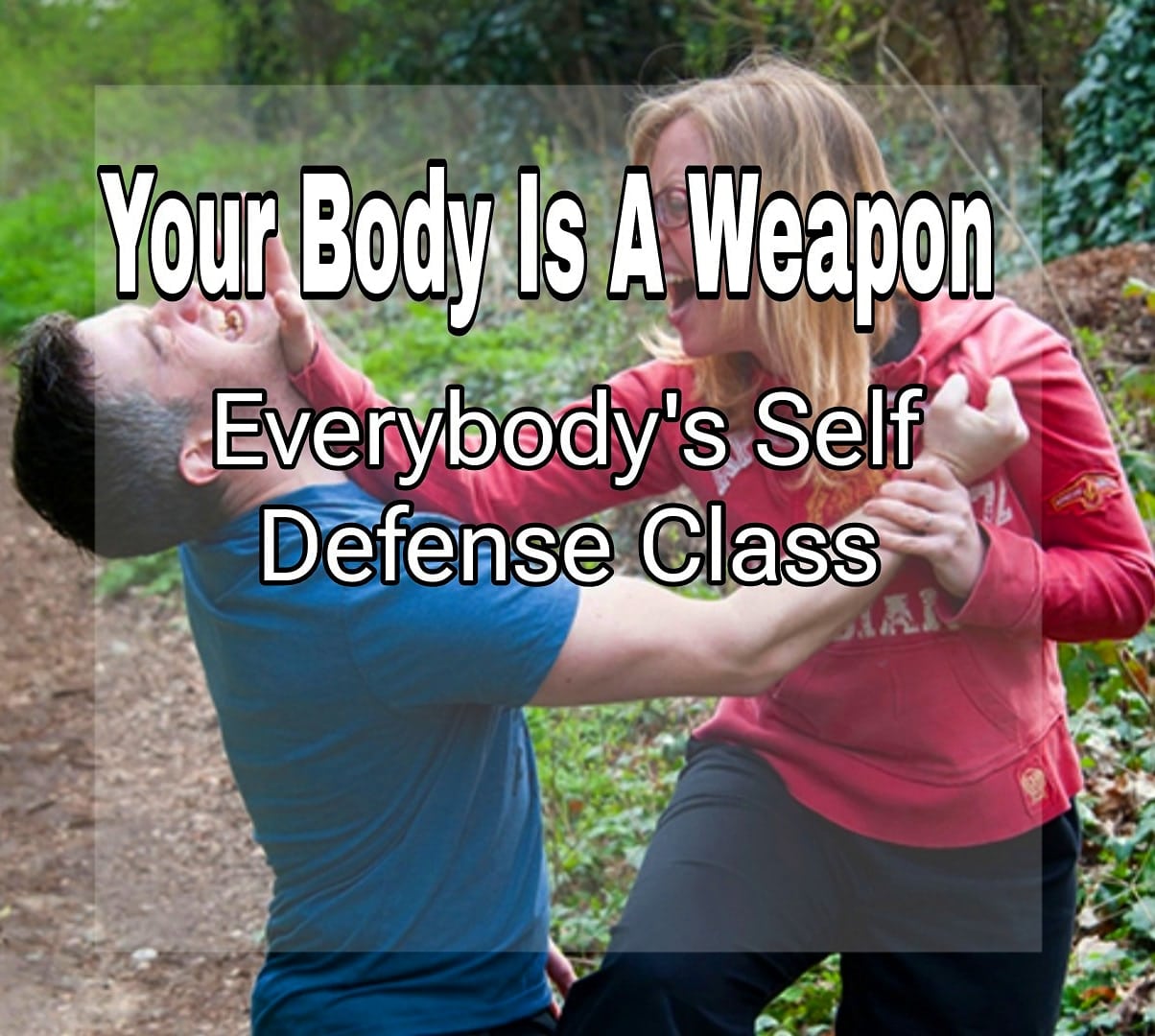 Your Body Is A Weapon – Everybody's Self Defense Class
Sara Hathaway
Your body is your number one weapon. There are numerous circumstances where your body may be your last line of defense, and you need to be ready to protect yourself. This class focuses on every age group, any sex, and any fitness level. We begin with the background basics of fitness, concentrating on improving that readiness level. Advancing to the next stage should always be the goal. During the class, we will discuss proper nutrition for maintaining an adequate preparedness level. Pain is an excuse for many individuals, so we will explore methods for reducing pain and inflammation that can hold an individual back.
Then we will explore how appearance and situational awareness can make or break you in a self-defense situation. It is essential to know your limits due to your age and prior fitness levels. You need to be able to assess your opponents' abilities based upon their age and appearance. Knowing how to handle adrenal stress and getting practice at controlling the body's response is another critical aspect we will explore. Then we will learn some useful tips on how to escape and evade an abduction. Plus, explore the basics of wielding and defending against a bladed weapon attack. Finally, we get into some hands-on practice focusing on learning a few moves very well rather than many movements, not so well.
The instructor, Sara Hathaway, grew up a country girl, shooting rifles and bowhunting. She began training martial arts in 2002 in a form called Kuk Sool Won. A fellow student introduced her to the sport of Taekwondo. Her training continued in the disciplines of Kuk Sool Won, Kukkiwon style Taekwondo and Moo Duk Kwon style Taekwondo. In 2007 Sara earned her black belt from Master Instructor John Jonghan Yi. As an individual concerned about disaster preparedness and self-defense, she realized Taekwondo was much more than a sport, and in 2010 she began training with Chief Master Dan Lovas at The Auburn Martial Arts Center. Sara trained off and on at the studio during the next few years and obtained her third-degree blackbelt in Taekwondo. During this time, she also participated in close quarters combat training with a private instructor, Doug Huffman. Sara has become one of six women ever to pass Dan Lovas's jujitsu test and trained Sport-jujitsu as well. Currently, Sara is training in MMA at Precision Jujitsu, concentrating that training on street fighting rather than cage fighting.
 Prepper Camp, Prepper Camp 2014, Prepper Camp 2015, Prepper Camp 2016, Prepper Camp 2017, Prepper Camp 2018, Prepper Camp 2019, Prepper Camp 2020, Prepper Camp 2021, Prepper Camp 2022 and Preppercamp.com are  Service Marks and Trademarks of Aleven Goats Media, Inc.
© 2014-2022, Aleven Goats Media Inc. All rights reserved.,
Welcome to the Prepper Camp Shopping Mall!
The fine folks below are coming to Prepper Camp to fulfill your needs for emergency preparedness, off grid living, survival, and homesteading gear and supplies. Please stop by and visit them before, during and after the Prepper Camp event!
King Johns Budget Bug-Out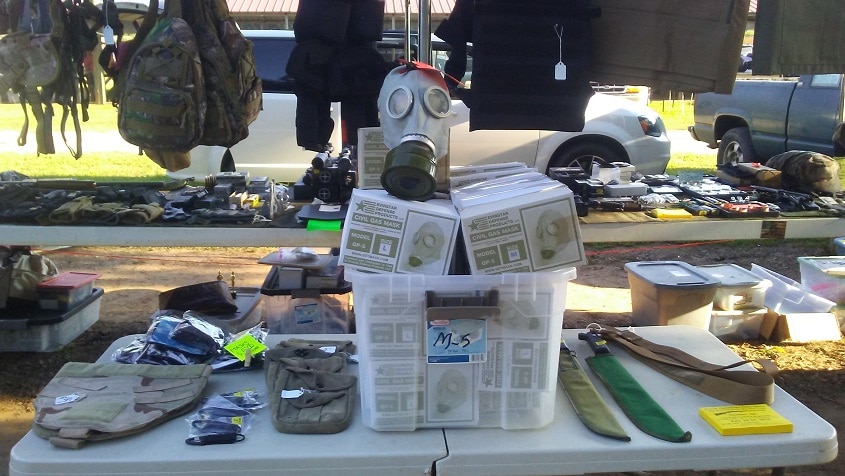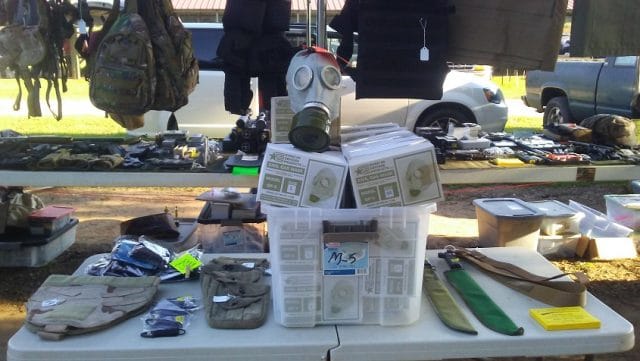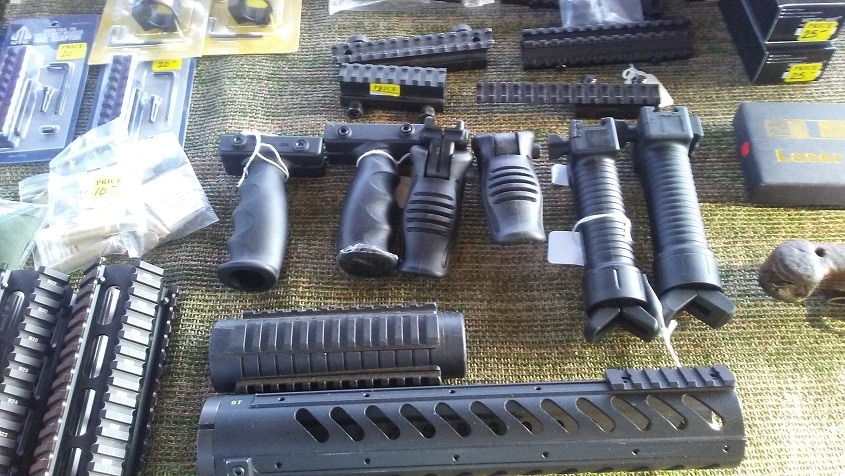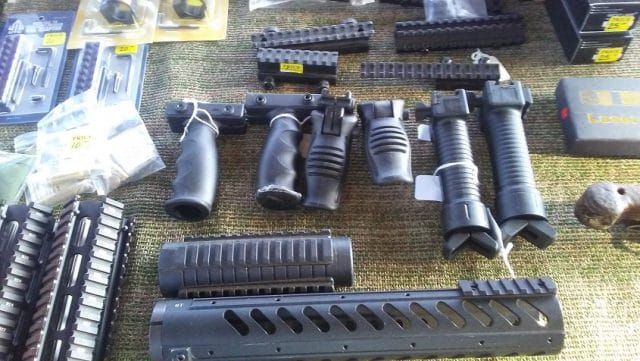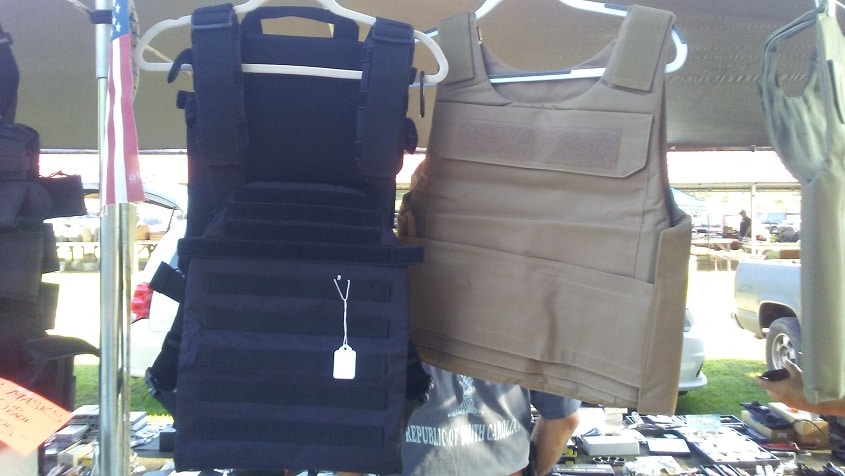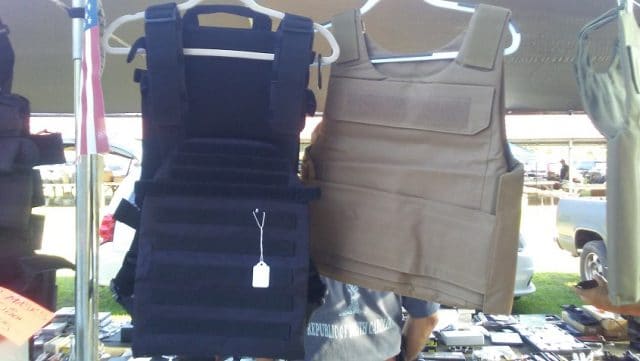 We sell all the tactical gear you need including Body Armor & Carriers, Tactical Gear, Holsters, Scopes, Sights, Shooting Supplies, Moral Patches, Tactical Hats & Other needful survival items. You can also see us at the Pickens SC Flea Market and the Great American Productions Gun Shows.
HighCom Body Armor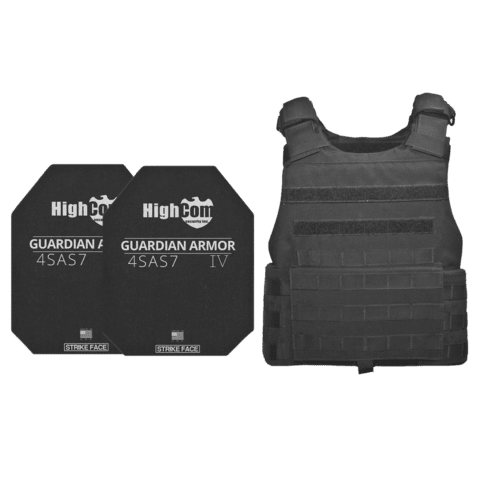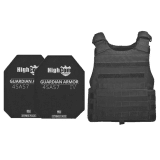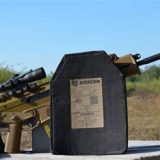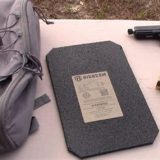 Global AeroConnect, Inc. is proud to be a premier authorized distributor of Highcom Armor Products. With our agreement, we strive to provide the best with Highcom Armor in promoting and distributing specifically to foreign and domestic military and law enforcement agencies. Established in 1997, located and produced in Columbus, Ohio, Highcom Armor was the first company in the world to obtain the BA9000 Certification specific to ballistic resistant body armor manufacturing and testing processes in 2014. Our hard armor is some of the best in the world, meeting and exceeding the needs of the most demanding operators. Department of Defense and U.S. federal and state agencies, countless international coalition forces, and law enforcement agencies actively deploy our products in life-threatening situations.
HighCom offers a full line of military and law enforcement grade Level IIIA, III, III+, III++, IV and Special Threat hard armor plate inserts. Our hard armor plates are NIJ (National Institute of Justice) compliant, they undergo special threat assessment, and some models are independently tested according to the NIJ 0108.01 standard. Our plates are designed, developed, and manufactured using state-of-the-art processes and equipment to ensure quality and performance when deployed by operators throughout numerous tactical and urban situations. Over the past decade, Highcom Armor has delivered over 1 million plates to the US Military alone and considered by the government and its allies as a key supplier of high performing personal protective gear. Make the move today to dependable, hard and soft armor solutions.
Contact: Joe Benson, (708)-702-7900, choppersandjets@yahoo.com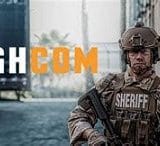 Fortress K9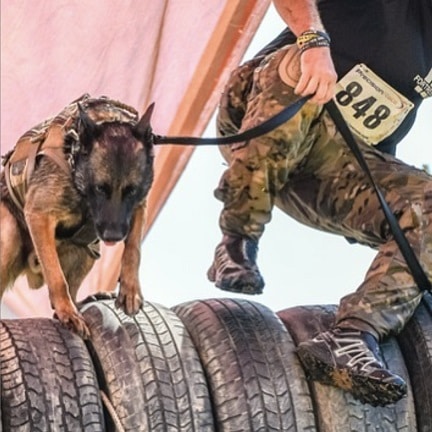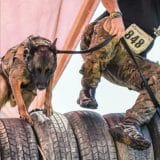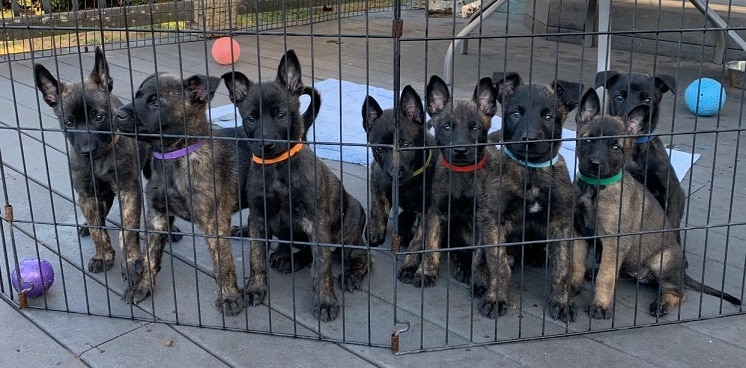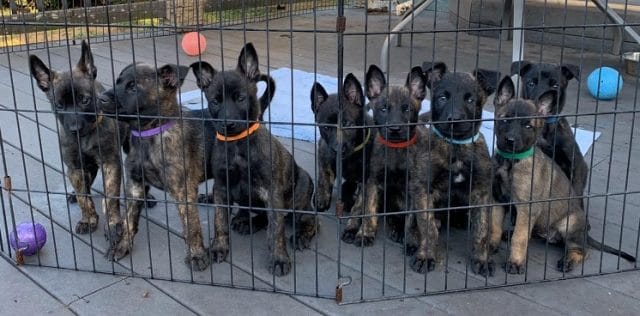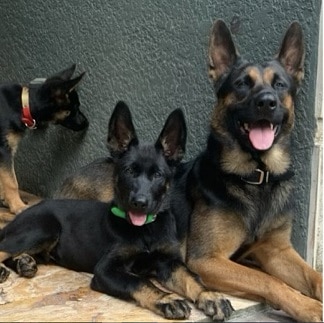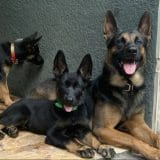 Fortress K9 breeds, trains and sells high quality German Shepherds, Belgian Malinois and Dutch Shepherds. Fortress K9 has served many people in the preparedness community by helping them increase their security and overall situational awareness by including dogs in their defensive plans. Joel is the owner and head trainer and is a 15 year Army veteran with 20 years of dog training experience. Joel has multiple combat deployments in Afghanistan (2003) and Iraq (2007) as well as being assigned to the Military Group in Bogota, Colombia in 2009 and has been a Prepper since 1999.
Dogs are available as Basic and Advanced Puppies, Fully Obedience Trained Dogs, Personal Protection, Family Protection and Executive Protection Dogs. Custom options and add on are also available. All Fortress K9 dogs come with a genetic health guarantee are socialized and stabilized to be safe around your family, children, friends and other pets. For those that already have a dog, online training options are available for basic and advanced obedience, agility and obstacle training, service dog training, and protection and tactical training.
Contact: Joel Ryals, Fortress K9 Owner
fortressk9.com
www.k9academyonline.com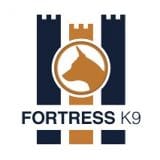 Aquaponics4All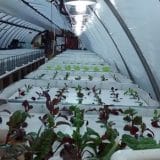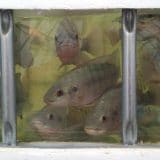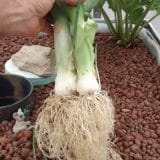 The mission of Aquaponics4All is to get the information out there that helps everyone to participate in this sustainable activity.
We are about the practical application of Aquaponic design and use. We offer Aquaponic how-to videos. Aquaponic set-up videos. Aquaponic instructional videos & Design videos.
We also create stand-alone aquaponics units, either single or double grow beds and Custom designed aquaponic systems for your existing landscape.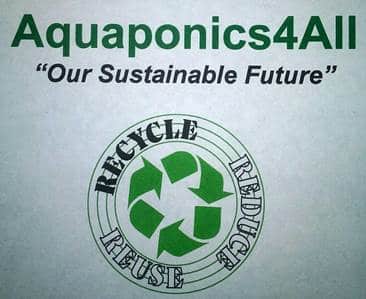 Ram Pump Demo – Southern Patriot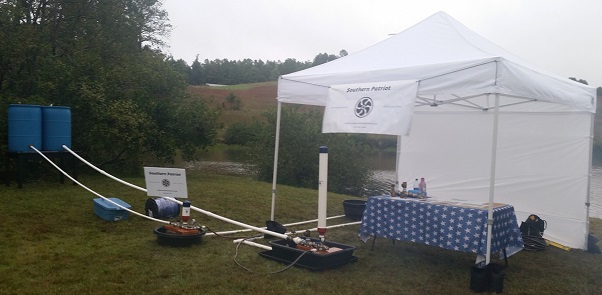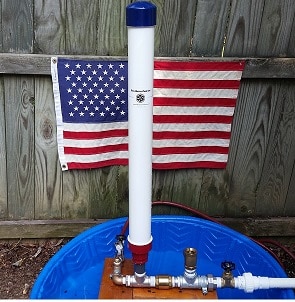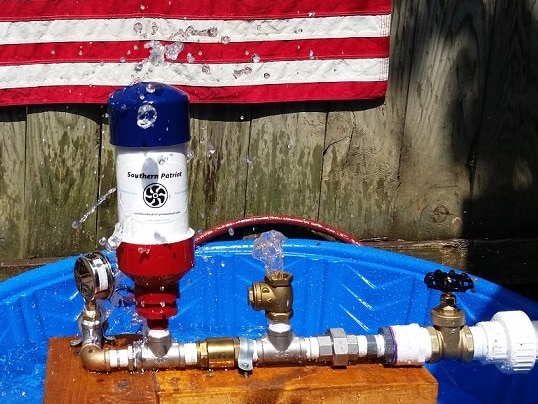 Learn how to build your own Water Ram Pump, to pump water around your homestead. Live demo of a 1,000 Gallons per day Water Ramp Pump. Helping empower homesteaders to take charge of their water supply.
The ram pump doesn't require electricity to operate, and can pump water uphill, for watering gardens, livestock, etc.
Website: http://patriotrampump.com/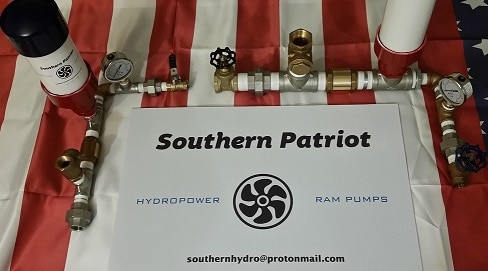 Goat Milk Soap- Patch of Eden Farm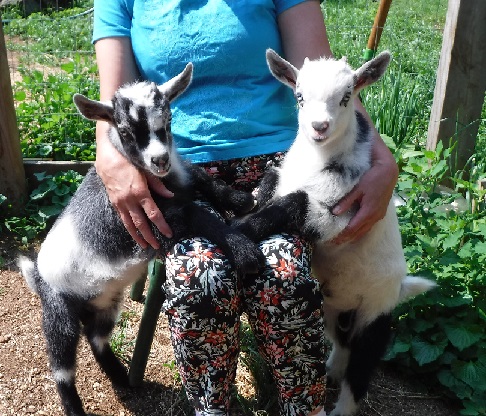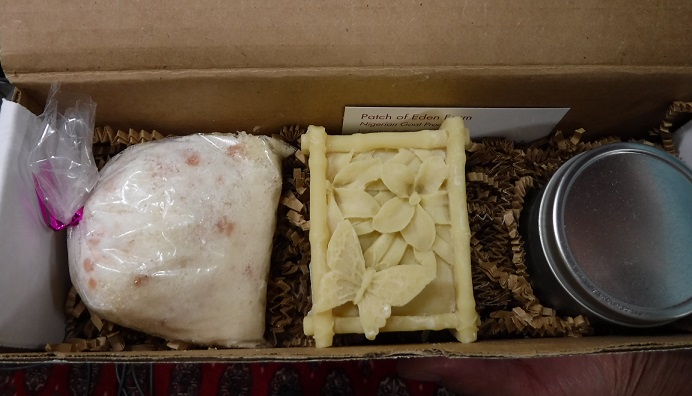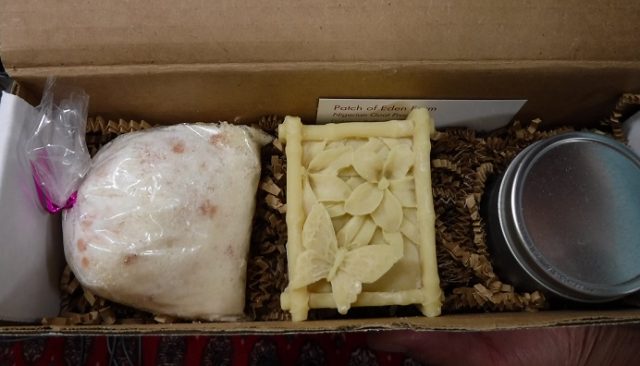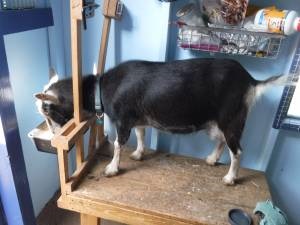 We produce the finest handcrafted Nigerian Goat Milk soap products you can find anywhere. The bars are hand poured using the COLD process preserving all of the natural oils and fats making our soap the very best thing you can put on your skin. We use ONLY organic or natural ingredients so you can see the benefits after just one use.
We have bath bombs, bath salts, candles and soaps for everyone! We have a charcoal soap and green clay acne soap. Jewel weed soap for poison ivy and pure therapeutic essential soap for every taste. Only at Prepper Camp you will get $1.00 off each soap and a special deal on our gift sets. Check out our website ( www.patchofedenfarm.com ) and our soap of the month club for an extra discount.
The New Calendar

So you've got your supplies, your rice, your guns, and your homestead. But when society collapses, who's going to print you a new calendar every year? Society is built around the calendar and concept of time, so when SHTF better have time on your side. Resources will be scarce, so the ability to re-print another Gregorian Calendar every year on a 6-11-11 year cycle will be a luxury few will have. You need a re-usable, sustainable system that keeps you naturally attuned to the Earth's annual orbital rotation. You need the latest, most cutting edge scientific technological developments in the field of timekeeping. You need The New Calendar. American Engineered in 2017, not mandated by the Pope in 1582.
There is a reason a ruler is a word meaning both a measurement device and a king. After SHTF make sure you control time, or someone else will. Don't rely on the Gregorian Calendar to get you through the collapse of society — its part of the problem that got us in this mess! The New Calendar is the ONLY APOCALYPSE-PROOF calendar system available! It's re-usable, provides consistent, precise and accurate measurements, and contains useful information to aid your homestead operations and survival organization.
We also have a cache of vintage 1960's "Fall-Out Shelter" signs.
website: www.thenewcalendar.com
FB: facebook.com/thenewcalendar
other Social media: @thenewcalendar
Usborne Books & More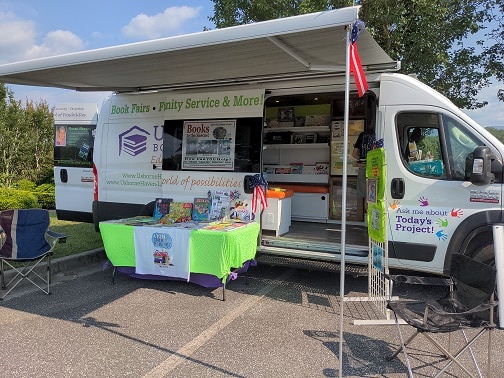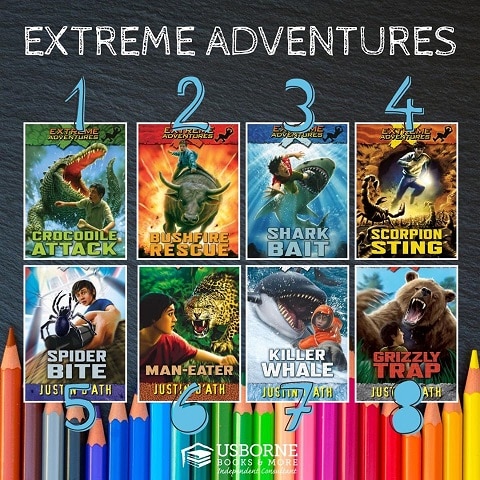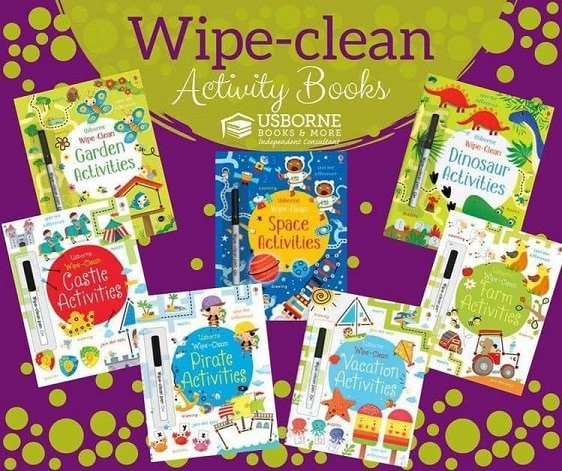 In your prepping, have you prepared for constructive and educational activities for the children in your life?
Usborne Books & More is the leading publisher of engaging and educational children's books appropriate for ages newborn & up, as well as all reading abilities and levels. Covering a wide range of topics and interests, our products include books, games, puzzles and toys. Come check out some of our 2,000+ titles available at our Bookmobile during Prepper Camp 2021!
Contact info: Naomi Havens, Usborne Books & More www.UsborneHaven.com


7K Metals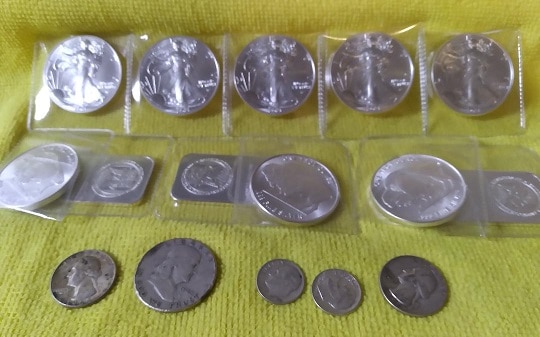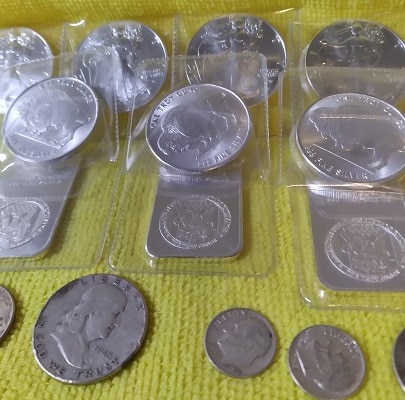 Come to our booth here at Prepper Camp to buy the latest in Silver Eagles, silver rounds, silver bars, and "junk" silver to protect yourself from inflation and to use for trade, in a grid down situation.
You can also sign up for 7k Metals membership. 7k Metals is a precious metals dealer specializing in bullion at cost for a yearly membership fee. We are also the world's premier dealer of graded specialty coins working with major grading companies like NGC and PCGS. We also have a compensation plan which rewards people for selling our memberships.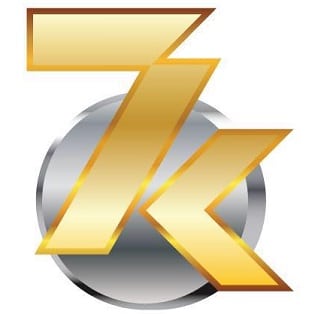 SheepDog Security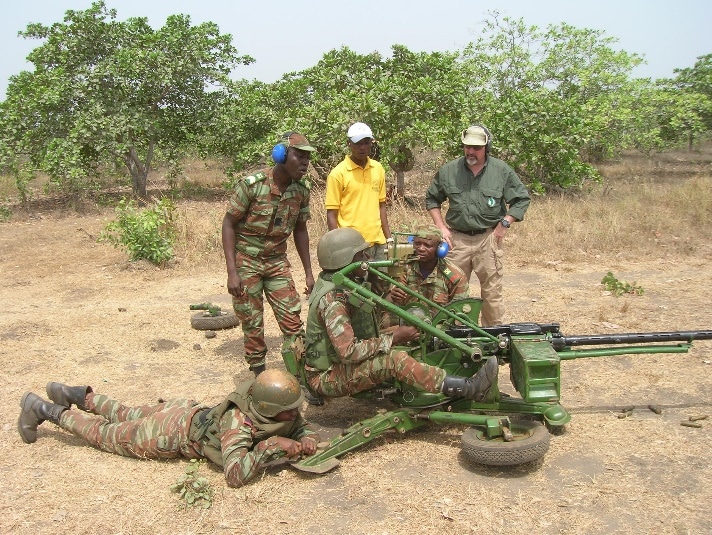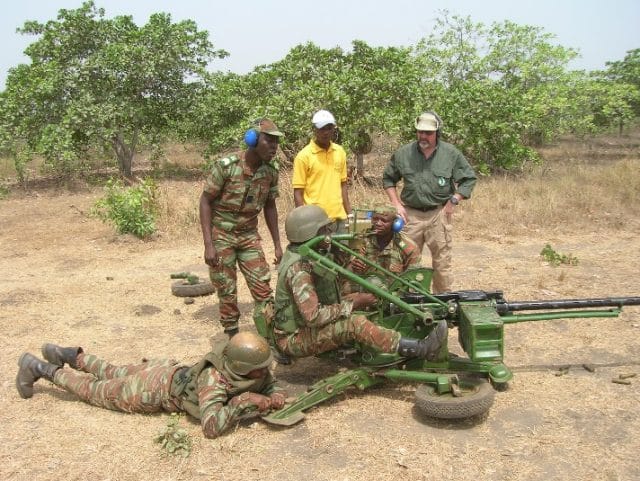 A leader in training of Military skills/tactics, Security, Survival, Counter Terrorism, Basic to Advance firearms Training, Active shooter responses, Advance Driving, Personnel Security/Body Guard, Home defense preparation. We will conduct this training Worldwide.
SheepDog Security can give training to your family, your Survival Group or corporations worried about global or domestic threats, the coming collapse and terrorist attacks. Get the skills you need to survive, be prepared and to rebuild.
Carolina Water Tank
We create solutions for collecting and storing water.
From rain water collection, to spring boxes to underground storage tanks, we have your solution to storing water.
828-625-6066
Real Time Pain Relief – Gary & Lori McClellan, Owners

REAL TIME PAIN RELIEF is a must have for any prepper's supplies. In a SHTF scenario, we will be forced to do things that are outside our normal everyday activities. There will be no time for rest and recovery. Enter RTPR, an FDA registered herbal based pain lotion, with emu oil, that will relieve sore and stiff muscles, hands, feet & backs that don't want to move so that you can do it all over again the next day.

Stop by our tent for your free sample. Then, check out our money saving show special combos – Bug Out Basics, Prepper Essentials, When the SHTF Pack & The Ultimate TEOTWAWKI Backpack. Some quantities are limited.

LessPainWithoutRX.com

The Grumpy Smith LLC
The Grumpy Smith LLC is committed to the preservation of American Cræft within the context of business. It is our belief that the sale and barter of goods is the driving force that motivated our ancestors to develop the skills and discipline that we call craft today. Our hope is that through a broad educational effort and the representation of work from craft artists across our great country we can preserve the beauty and knowledge of American Cræft.
Our main product offerings include hand forged candle holders, fire starters, camp cookware, knives and jewelry. We will also be offering hand made items from artists in a variety of other disciplines and selected products from great American small businesses such as TOPS Knives and the American Tomahawk Company.
GetReady! Emergency Planning Center
GetReady! Emergency Planning Center combines retail sales, education and training, and consulting into an integrated package for the community. At its core is trust, based on personal relationships. Community is the key to successfully overcoming adversity. We intend to promote the sense of common purpose between individuals, families, groups, businesses, and government officials. By working together, we will meet any challenge.
GetReady! product areas include commercial and custom medical/first aid, survival, water treatment, long-term food, vehicle, pet (primarily dog), lighting, heating, fuel, and cooking. All areas are supported by a broad selection of literature (i.e. books). Education and training are in the form of preparedness, survival, and certified first courses. Finally, consulting is focused on adverse conditions, which require self-reliance.
http://www.getemergencyready.com
Artisan Oils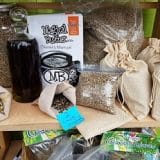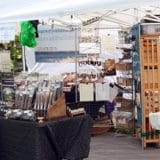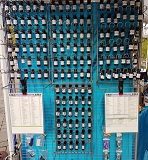 Artisan Oils makes high-quality, custom blends of essential oils that assist with various needs. We offer a large selection of all the basics plus many hard to find, rare oils (117 single element, and over 50 custom blends). We make several prepper essential oil kits geared towards various aspects of living off-grid or on the move/in an emergency. We also make accessories, incense, and a line of non-toxic cleaning, pest control, and personal care products, and wild harvest medicinal mushrooms, and have viable agricultural hemp seeds
Collectively, we have over 33 years of experience working with essential oils, and love to consult with people on how plant medicine can benefit them. If after a free consultation, we do not already have something pre-made that is right for you, we will make a custom blend on the spot while you watch!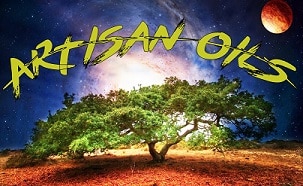 Grannie Pam- Prepping with BIG Flavors!
Grannie Pam teaches cheese making, food dehydration and meals in jars. There will be a demonstrate making a 30 Minute Mozzarella. There will also be samples of other homemade cheese available for the participants to sample.
There will be a Power Point class on food dehydration. Samples will be brought to show how the food should look when it is properly dehydrated. There will also be dehydrated apples for the participants to sample.
There will be a Power Point class on Meals in Jars. Buckets, which include a variety of meals that only need water and heat to make them ready to eat, will be shown and discussed. There will be in depth instructions on how Grannie Pam puts her meals together and seals them for storage. Cookies made from food storage items will be given out as samples. They will also be shown in packaged, ready to cook, form.
Mountain Well-Being
Mountain Well-Being is a small, quality-driven company out of Asheville, NC. We specialize in manufacturing the safest and most effective Colloidal Silver, Colloidal Gold, and Colloidal Copper on the market. Colloidal Silver is one of the most essential emergency preparedness items!
Our products are made in small batches using pharmaceutical grade water that has been structured into tiny, hexagonal-shaped clusters of molecules. Structured water molecules are smaller and more organized than regular water molecules. This makes the solution "wetter," able to contain more silver, gold or copper, and more bioavailable inside the body. Using structured water along with state-of-the-art electronics creates the most effective products possible.
Mountain Well-Being also distributes other key nutritional supplements that are essential for optimal health, such as Organic Sulfur (MSM), Iodine, Nano-Curcumin, Dimethylglycine (DMG), and Superfoods such as Moringa and Blue-Green Algae. All products come with a 100% satisfaction guarantee.
Mountain Well-Being's mission is to help people improve their health and well-being utilizing Nature's precious minerals. We pledge to use the finest raw materials and the latest technology in creating powerful, life-enhancing products of exceptional quality at fair prices.
Sunset Sippers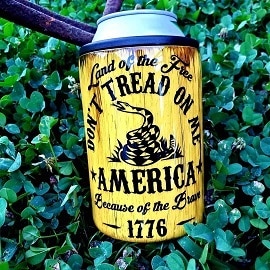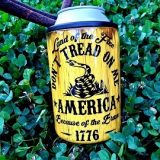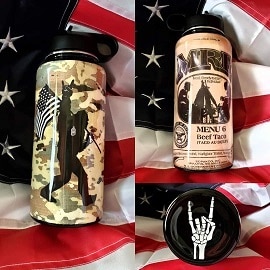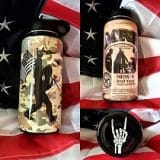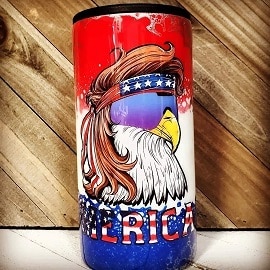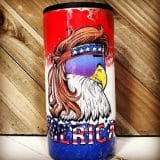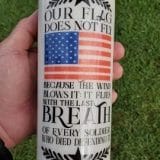 Sunset Sippers has been creating personalized tumblers, can koozies, mugs and more since 2018. Our products make great gifts and are fully functional statement pieces.
All items start as stainless steel, are double walled and come in a variety of sizes. No matter the type or design you choose your drink will stay hot or cold for hours. We take custom orders or choose from the variety we have pre-made.
We can be found on Facebook by searching Sunset Sippers or Instagram @sunset_sippers.
Timothy French Publishing/ Americans Networking to Survive
Timothy French is the author of "Every Yard Is A Grave," a post-apocalyptic novella, and the founder of Americans Networking To Survive. He will be promoting both at his Prepper Camp booth, so come by and say hello.
A.N.T.S is a network of neighbors helping neighbors. When disaster strikes, we support our members in the cities, towns, and states around us by relaying supply pods to any member that needs them.
In "Every Yard Is A Grave," IT HAPPENED. Yellowstone erupted, and the remaining families of Beech Mountain, North Carolina, are trying to survive a years-long volcanic winter, and they are almost out of food. Gone are the days when you could walk into a grocery store to buy what you need; money is useless. Food is the only thing of value, and it's not for sale; people who have it intend to keep it, and those that don't intend to take it away. It's the only thing people think about anymore. To not have it is to die.
https://timothyfrenchpublishing.com
Honey-B-Goodness
Honey-B-Goodness is a woman and veteran owned business specializing in hand crafted, small batch, herbal salves, soaps (lye and melt & pour), lotions, and balms. We started out making salves, balms and soaps with excess honey and wax from our honeybee operation and herbs from our farm to provide ourselves with vital elements of first aid and hygiene. Once we had become proficient at the process we began giving the products as gifts for friends and neighbors We officially got started as a business in early 2019. We have since expanded our product lines to include: custom gift baskets, all natural bug repellent, pet products and more. We also run local small scale training events for those wishing to learn to make their own products.
All of our products are hand-crafted and packaged in our home. We grow and harvest our own herbal ingredients when possible and utilize only the finest oils and other ingredients sourced from reliable companies for the rest. We are dedicated first to our Lord Jesus Christ and strive to further His kingdom through sharing the gospel to any that are willing to receive it. Next, we strive to develop positive relationships and friendships with our customers and community through our business and personal interaction. Last, but certainly not least, we are totally committed to providing our customers with the highest quality products at a reasonable price.
http://www.facebook.com/Honey-B-Goodness-2365395793742678/?fref=nf
https://www.Instagram.com/honeybgoodness/
WMD Protection – NBC Protective Masks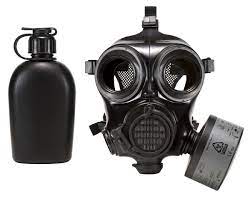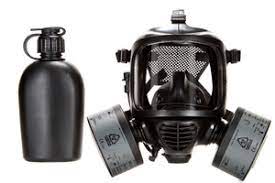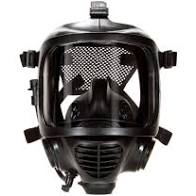 Instructor David Jones of WMD Protection has video presentations on nuclear, biological and chemical warfare defense, highlighting practical things everyone can do to protect themselves and their families at his booth.
We are offering top quality NBC protective masks from MIRA Safety and that are used all over the world by many countries Armies to include the US. These are NOT surplus but brand new, latest designs, in NBC Protective Masks. They use the NATO standard 40mm filters and have a drinking tube so you can hydrate while wearing your mask. We have two different styles depending on your level of field activity. These masks can also be equipped with optical inserts, for those that wear glasses, so you can do everything from engage targets to thread a needle.
The Prepper Camp deal is so good that I cannot tell you about it on this website because I may lose my dealer status by offering it but I can say this, you will never get this great of a deal any place else on top quality NBC Protective masks. If you ever wanted the peace of mind in owning one of these, come to Prepper Camp this year, it could be your last chance!
The booth also has knives of all shapes size and price ranges, as well as other unique prepper gear!
My website: www.wmdprotection.com
And my sponsor www.rsdlready.com
Author Sara F. Hathaway
Author Sara F. Hathaway has dedicated her life to educating individuals about the importance of maintaining a relationship with nature, living a preparedness lifestyle, and the critical role of fitness in that equation. Drawing on her experiences growing up and living in rural America, her insatiable urge to learn has culminated into a vast knowledge base. She shares this information on a weekly podcast, The Changing Earth Podcast, and her online survival guide database at ChangingEarthSeries.com. Sara first entered the spotlight in 2014 when she published the first novel in her eight-book series, The Changing Earth Series. Sara designed the stories to educate readers about essential survival skills while providing riveting entertainment.
The Changing Earth Series is a set of post-apocalyptic adventures that will have you on the edge of your seat! The stories follow Erika Moore, a young woman, wife, and mother, as she navigates a world torn apart by a rapidly changing planet. Her journey begins in Day After Disaster when an unforeseen disaster rocks the world. The next three novels in the series address the government's response to the catastrophes and the personal freedoms citizens are losing as the world continues to alter the reality of the survivors. Fundamental changes destroy The United States of America in the fifth novel, Dark Days in Denver. As the Federal Republic of America forms, dictators declare supreme rule over the land and people. The final three books in the series explore the struggle for human existence against these monarchs and a planet rapidly reshaping itself. The novel Swenson accompanies the last four books in the series and brings the tyrant TJ Swenson to life.
https://www.authorsarafhathaway.com
https://www.changingearthseries.com
Offgrid X by Hakim Isler
Outdoor and Urban Survival Instruction and Gear
(More Info to Come)
Hakim Isler aka The Black Macgyver.
https://www.facebook.com/search/top/?q=hakim%20isler%20-%20black%20macgyver&epa=SEARCH_BOX
PrepperNet
PrepperNet is an organization of like-minded individuals who believe in personal responsibility, individual freedoms, and preparing for disasters of all origins. This group is aimed at individuals that have interest in gaining knowledge, acquiring new skills and networking with like-minded individuals that are preppers and survivalists. PrepperNet currently has meetup groups in 70+ cities in the USA.
Goals of PrepperNet:
• Provide a venue for preppers to meet other preppers in their local area in hopes of members creating MAG/Survival Groups. 90% networking – 10% training/fun.
• Connect Preppers in the USA with our Opt-in/Opt-out real-time directory while providing OPSEC for all.
• With our partnership with AmRRON, PrepperNet will help create a nationwide prepper communications plan.
• Provide an Expert Panel of industry leaders to help train, motive and unite preppers nationwide.
• To Unite Preppers at a local level by providing group leaders with the training and tools needed to run a successful group.
• Create a nationwide network of local prepping groups.
Expert Panel Member: 
John Jacob Schmidt – AmRRON
Survivor Jane – SurvivorJane.Com 
Rick Austin – Secret Garden of Survival
Scott Hunt – Practical Preppers 
Dr. Bones & Nurse Amy – Doom and Bloom 
Charley Hogwood – Ready Prep & Author of MAGS 
Glen Tate – 299days.com & Prepping 2.0 
Shelby Gallagher – AGreatState.com & Prepping 2.0 
Samuel Culper – Forward Observer 
Franklin Horton – Author 
Ryan Mitchell – The Tiny Life 
Brian Duff – Mind4Survival
Visit: www.PrepperNet.com

Prepper Broadcasting Network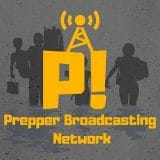 The Prepper Broadcasting Network is 10 dynamic host creating new podcasts 7 days a week on preparedness, self-reliance, and independence. The hosts are spread out all over the nation and give their unique perspectives and experience on homesteading, prepping, and freedom.
Visit www.prepperbroadcasting.com or search Prepper Broadcasting on any podcast app.
Disaster Coffee – (At the Prepper Broadcasting Booth)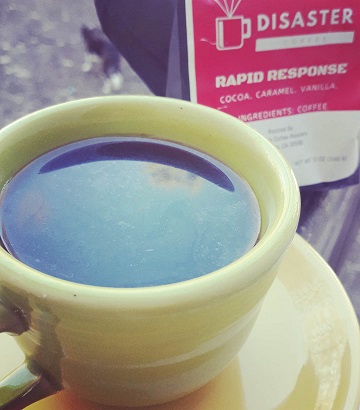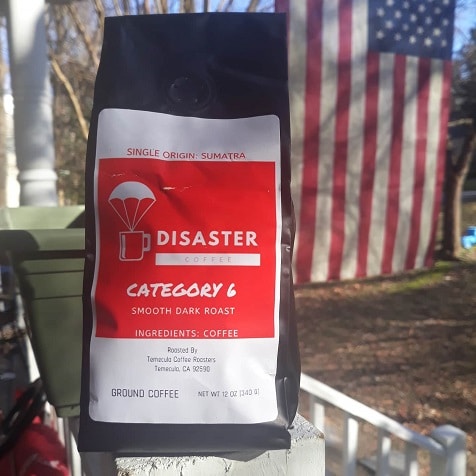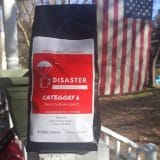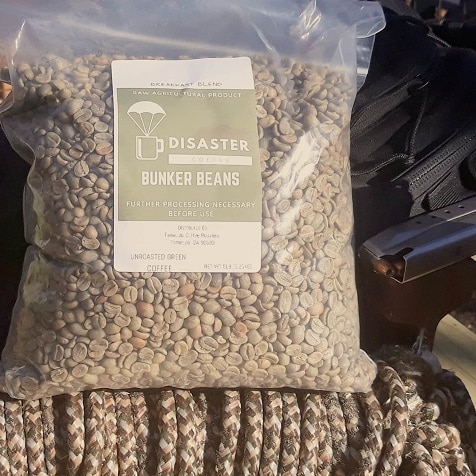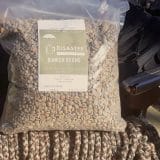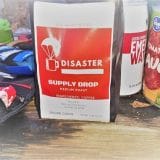 Caffeinate with a PURPOSE! Disaster Coffee is roasted to order premium coffee that is roasted to order and shipped right to your door. Our coffee does not sit on a shelf or in a warehouse. When you order it is roasted that day and shipped out.
AND get your coffee by the cup all day at Prepper Camp. Just come to the Prepper Broadcasting Network Booth!
A portion of our profits go to support disaster relief in America and Grindstone Ministries
Richard Cleveland – Earth School
Richard teaches programs throughout the United States and has also led programs in Australia. He has taught survival and self-reliance skills to Navy Seals and civilians alike. His Survival School has been featured on cable TV shows, local news channels and various publications. During the past 21 years Richard has taught nature awareness and survival skills to thousands of people of all ages. He is an avid outdoorsman, fishing guide, writer, public speaker and a self-trained Naturalist.
Richard will be selling some survival items and herbal items that he makes.
Earth School Channel – (YouTube:)
Wolf-Fire Firearms Instruction and Survival Training
Dave (often called "Wolf") is a native to North Carolina. He qualified as "Expert" with the rifle, pistol and shotgun, among other weapon systems, in both the US Army and Air Force. During his time in the military, Dave, was recruited to instruct other soldiers and airmen skills and techniques which enabled them to qualify for their rifle and pistol qualifications. Dave also has experience working with the Emergency Response Team (the military's version of a SWAT Team). He also served on the Combat Search and Rescue Teams and instructed (SERE) Survival, Evade, Resistance, and Escape training while stationed overseas. He brings this unique Skill-Set to his classes covering both Firearms and Survival with real-world experience.
Van Sickel Books- Timothy Van Sickel – Author
Tim Van Sickel is a Christian, husband, stepfather and grandfather. He is also a businessman and is active in his church. He grew up in Pittsburgh and currently resides in Johnstown, PA. He is a lifelong avid reader, and keeps informed of current events. He spent eight years as an infantry officer in the National Guard and is a graduate of Penn State University. He is an avid outdoorsman, enjoying both hunting and fishing.
He has desired to write a book in the post-apocalyptic genre for several years, but could never get the setting right. In late winter of 2016, the right venue was revealed to Tim, and in his words, "God inspired me to right this novel." Before that day was over, the main characters had been developed and the story line was set. He wrote the first chapter that night and has not quit writing since. Tim has invested the time and expense of having his books professionally edited. You will find his works captivating and challenging in their realism. You will literally think, "My God, this could really happen," as you read this descriptive saga of societal collapse after an EMP strike.
https://www.facebook.com/Vansickelbooks
https://www.vansickelbooks.com/books
https://www.facebook.com/tim.vansickel.7
Wild Abundance
Wild Abundance is a school that teaches skills for self-sufficiency and survival. We're based in North Carolina, just outside of Asheville. We offer both in-person and online classes. Our instructors have been practicing land-based living skills for decades. Our goal is to share these skills with everyone who wants to learn them.
Classes include: hide tanning (wet-scrape, brain tan method), natural building, tiny houses, herbal medicine and wild foods, primitive skills, and permaculture design. Classes range from a few days to over a week long. We offer the world's first online hide tanning class to students around the world. It's an extremely thorough and well-produced video-based course that will help anyone successfully make their own buckskin from a deer hide.
https://www.wildabundance.net/rewilding/
Prepper Press – Aden Tate – Author
Aden Tate is a part-time farmer – specializing in eggs, greens, and oyster mushrooms – and a writer when he's not tending to livestock and crops. He's a fan of Joel Salatin's views on farming, Victor Hugo's novels, and American history when it's not written by revisionists.
Aden will be releasing his new work of fiction Zombie Choices: An Interactive Story for $15 at Prepper Camp 2020. Think of it as a video game in a book. If you're familiar with (and liked) the old text-based adventure Oregon Trail, then there's a good chance that you'll enjoy Zombie Choices. Aden Tate is also the author of The Faithful Prepper: A Christian's Perspective on Prepping, which takes a look at how prepping meshes with the Christian faith, examines whether or not prepping is a lack of faith in God, and looks at a number of other post-disaster scenarios.
The best ways to contact me are through Instagram at aden_tate_is_writing , or at my website www.adentate.weebly.com . Prepper Press can be found at www.prepperpress.com .
Survivor Jane – Author, SurvivorJane.com
Survivor Jane is city-girl turned prepper/homesteader – moving to the Appalachian Mountains from Central Florida. She is the creator and editor of the survival preparedness website www.SurvivorJane.com with a mission to educate others on how to better be prepared, by sharing her experiences and research in an easy to understand conversational format on various preparedness topics.
After noticing what seemed to be a lack of focus in personal hygiene and cleanliness in other's preparedness plans, Jane authored the "Survivor Jane's Guide to: Emergency/Survival Hygiene – A Prepper Cookbook on Making Survival Hygiene Products".
In her new book, "What Could Possibly Go Wrong??? – How to Go from Completely Clueless to Totally Prepared" Jane's focus is on the normalcy bias of women in today's society and how they can overcome this bias (although the book can certainly apply to anyone.)
You can buy Jane's books on amazon, and also at Aden Tate's Prepper Press at Prepper Camp.
To find out more about Jane or to contact her go to her website ( www.survivorjane.com ) for all her book and contact links.
Rick Austin the Survivalist Gardener, Secret Garden of Survival
Secret Garden of Survival-How to grow a camouflaged food-forest.
Imagine a food garden that you only have to plant once in your life-time, that takes up very little space, that will provide food for you and your family for the next 30 years; that can grow five times more food per square foot than traditional or commercial gardening; and where you never have to weed, never have to use fertilizers and never have to use pesticide– ever.
And the whole garden is disguised to look like overgrown underbrush, so that anyone passing by would not even dream that you had food growing there!
Find out how Rick Austin took a half-acre southern slope in North Carolina and turned it from red clay into a "food forest" in one year.
Secret Greenhouse of Survival-How to Build the Ultimate Homestead & Prepper Greenhouse.
This is the ultimate sustainable greenhouse, but purposely doesn't look like it.
Imagine a greenhouse that heats your home in the winter; and heats your home's water; that grows five times more food per sq. ft. than a hoop house; that provides food for you and your family all year long; where your food grows in 3 dimensions; where you never have to use fertilizer; where you never have to use pesticide, and where you can grow exotic foods, i.e. citrus or coffee trees in New England); that allows you to start seedlings in the spring; that hides your solar electric system; and that can house your small animals or incubate chickens and ducks.
All disguised to look like a porch on your home, so that desperate and hungry passersby would have no idea that you have food growing there.
Find out how you can build a greenhouse that does all that.
Secret Livestock of Survival – How to Raise the Very Best Choices for Retreat and Homestead Livestock.
When most people think of raising homestead livestock, they invariably think that they must have chickens and a cow. But truth be told, when it comes to raising livestock, there are a lot of reasons to avoid raising chickens altogether, and almost every reason not to own a cow.
Just like in my previous two books in this series (the Secret Garden of Survival and the Secret Greenhouse of Survival), this new book, the Secret Livestock of Survival, will show you how to grow your own sources of food (in this case- protein), with a much better return on your investment of time, money, feed, housing and real estate, than with traditional homestead thinking. And these livestock animals are discrete, so most people won't even know you are raising them.
If you are serious about raising livestock, whether you are an existing homesteader, or just getting started, this book will save you many hundreds of times what it costs you to buy. (And the information contained in this book, can easily replace the need for you to buy about 10 other livestock books.)
All these books are available on Amazon.com, or at the Prepper Press Booth here at Prepper Camp.
Get all the links to Rick Austin's social media, his books on Amazon, and his YouTube channel at his website: www.SecretGardenOfSurvival.com
US Law Shield
US Law Shield is a member benefit program providing legal defense for self defense to any US Law Shield member. We provide legal defense for any criminal action arising out of a self defense incident involving a member. Our program covers any incident of self-defense with ANY legal weapon, which can range from fists and feet to use of a firearm. There is no cap or limit to the cost involved in defending one of our members. Our attorneys are experts in criminal defense and are vetted by US Law Shield before participating as an attorney for US Law Shield members. We also cover defense of any civil litigation arising from a self-defense incident.
US Law Shield was formed in 2009 by a group of criminal defense attorneys in Houston Texas to protect the "good guys" who exercised their right to defend themselves, and found themselves on the wrong side of the judicial system. As 2nd amendment and citizens rights advocates, US Law Shield is now over 400,000 members and growing daily. Take a look, visit our booth and see how US Law Shield can protect you when you protect yourself and your loved ones.
https://www.facebook.com/USLawShield/
STAY TUNED….MANY MORE SHOPPING OPPORTUNITIES TO BE POSTED FOR OUR 2021 EVENT!
Prepper Camp, Prepper Camp 2014, Prepper Camp 2015, Prepper Camp 2015, Prepper Camp 2016, Prepper Camp 2017, Prepper Camp 2018, Prepper Camp 2019, Prepper Camp 2020, Prepper Camp 2021 and Preppercamp.com are Service Marks and Trademarks of Aleven Goats Media, Inc.
© 2014-2021 Aleven Goats Media, Inc. All Rights Reserved.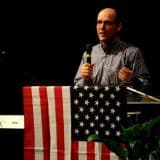 Curtis Bowers, Filmmaker : AGENDA: Grinding America Down, as well as the sequel, AGENDA 2: Masters of Deceit 
Videos by Prepper Camp 2023 musical guest: Five Times August (below)
Support Our Sponsors Below!
SecretGardenOfSurvival.com
Survivalist Gardener YouTube
Prepper Camp Merchandise!